The Best Episodes of Heroes Reborn
Last Updated: Nov 15, 2018
The Supernatural phenomenon begins again with a fresh crop of inspiring heroes who take on the ultimate struggle between those with extraordinary abilities and those with nefarious motives to hunt and harness their powers. Epic adventures await these newly empowered allies as they cross paths with some of the original characters, unlocking the mysterious fate of the universe and their place within it.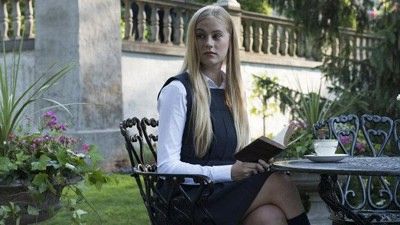 #1 - June 13th (2)
Season 1 - Episode 8
In the wake of an unspeakable tragedy, Erica Kravid puts her dark plan into motion with Renautas. Hiro and Angela are tasked with an important mission that could change the course of humanity. In Odessa, a distraught Luke and Joanne come to realize their tragic mission after the loss of their son. Meanwhile, Noah Bennet has an unexpected reunion with Matt Parkman. In Japan, the origins of Miko come to light. Elsewhere, the truth behind Carlos' military service is revealed.
Writers:
M. Raven Metzner
Buy on iTunes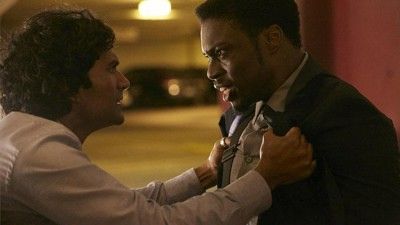 #2 - June 13th (1)
Season 1 - Episode 7
In an effort to get answers, Noah Bennet joins forces with Hiro Nakamura to return to the day of the tragic events of June 13, 2014 that set everything in motion. On the verge of delivering a speech to commemorate the event, Mohinder Suresh receives a dire message from Angela Petrelli about Erica Kravid's true motives. In Japan, Hachiro Otomo makes a calculated move against Hiro Nakamura. Meanwhile, a much happier Luke and Joanne come to Odessa in hopes of finding a cure to their son's ailment.
Writers:
Adam Lash

,
Cori Uchida
Buy on iTunes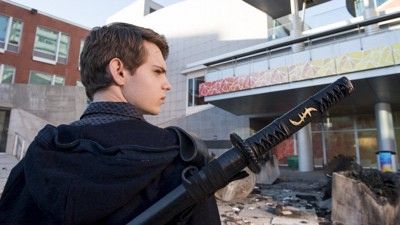 #3 - Project Reborn
Season 1 - Episode 13
As the clock counts down to the end of the world, Tommy finds himself up against his biggest challenge yet as Erica takes drastic measures to see her plan succeed. Malina tries to fulfill her great-grandmother's prophecy to save the world with the help of Luke and Quentin. Emily and Ren desperately search for Miko. Carlos is faced with a life and death choice.
Writers:
Tim Kring

,
Zach Craley
Watch on Amazon
Buy on iTunes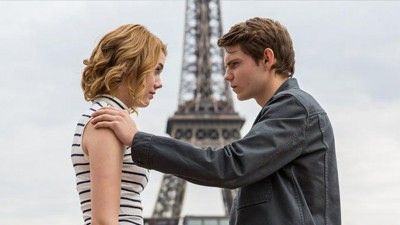 #4 - Game Over
Season 1 - Episode 6
Noah Bennet takes matters into his own hands to get much-needed answers. After Tommy makes a startling discovery, he and Emily go on an unexpected journey. Elsewhere, Luke continues to come to grips with the fact that he has become what he has been hunting. Malina finds a surprising ally. Miko stays on the course to save her father, but Erica takes measures to interfere. Meanwhile, Carlos learns more about what is really going on with EVOS from an unlikely source.
Watch on Amazon
Buy on iTunes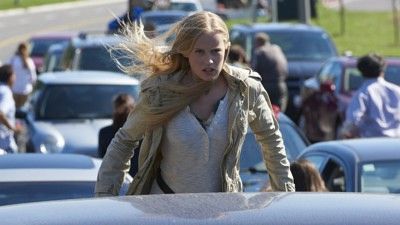 #5 - 11:53 to Odessa
Season 1 - Episode 10
The destinies of Noah and Luke finally intersect as Malina unleashes her true power to save those around her. Tommy may need to join forces with his enemy, Erica Kravid, to complete his mission. Meanwhile, Carlos confronts his violent past while under the watchful eyes of Matt Parkman. Elsewhere, Ren is tasked with the impossible mission of finding Miko.
Writers:
Seamus Kevin Fahey
Watch on Amazon
Buy on iTunes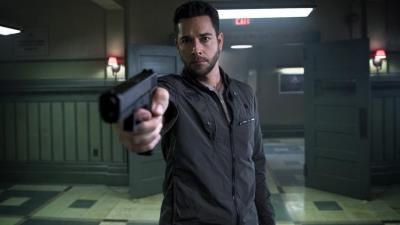 #6 - Brave New World
Season 1 - Episode 1
After a terrorist attack in Odessa, Texas, left the city decimated and lives in shambles, those with extraordinary abilities are in hiding after being blamed for the catastrophic event. A new world order has them being hunted by those with nefarious motives, such as Luke and Joanne Collins, who are out to avenge a tragic loss of their son. Meanwhile, Noah Bennet has taken measures to put his old life behind him and start over, until he comes face to face with Quentin Frady, a conspiracy theorist out to uncover the truth behind the Odessa tragedy. Elsewhere, some are discovering their newfound skills. Awkward teen Tommy just wants to be normal and win the girl of his dreams, Emily, but normalcy is virtually impossible after learning of a new ability that terrifies him. Coming from a very sheltered upbringing, a bold and ethereal teenager, Malina, has been told she is destined for greatness. In Tokyo, a quiet and unique young woman, Miko, is trying to track down her missing father while hiding an extraordinary secret that will make her a force to be reckoned with. In Los Angeles, a different type of hero is emerging through former soldier Carlos. For better or for worse, some are fated to cross paths with assorted heroes of the past and together their ultimate destiny is nothing less than saving the world and mankind.
Watch on Amazon
Buy on iTunes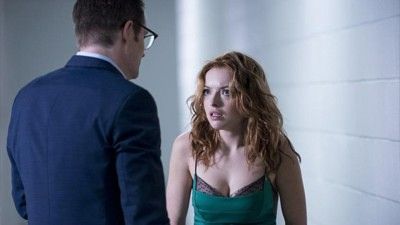 #7 - Under the Mask
Season 1 - Episode 3
Erica Kravid reveals just how far she will go to protect the world from Evos. Tommy finds comfort in sharing his ability with Emily and a new-found popularity at school. Miko's rescue mission comes up against some unexpected obstacles. Noah continues to work with Quentin in his search for the truth. Luke and Joanne continue on their deadly mission. Carlos' search for answers causes him to dig deep to find the hero within.
Writers:
Seamus Kevin Fahey
Watch on Amazon
Buy on iTunes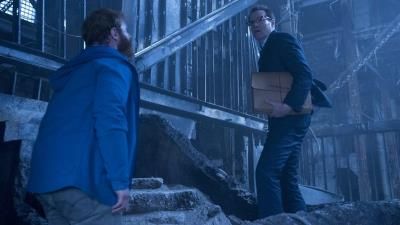 #8 - Odessa
Season 1 - Episode 2
Those with extraordinary skills continue to adapt to their discovered powers and a new world order in the wake of a terrorist attack in Odessa, Texas.
Watch on Amazon
Buy on iTunes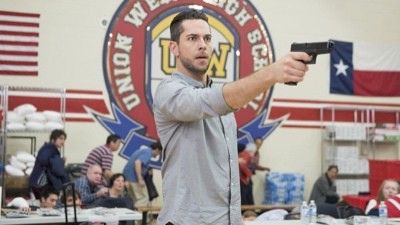 #9 - Company Woman
Season 1 - Episode 12
With the end of civilization quickly approaching, Erica sets her startling survival plan in motion with the help of Tommy. Malina races to unite with Tommy and is joined by Luke while Quentin and Phoebe plot against them. Matt Parkman has plans of his own to ensure the safety of his family that might put Taylor in mortal danger.
Watch on Amazon
Buy on iTunes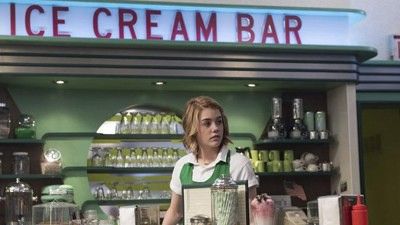 #10 - Sundae, Bloody Sundae
Season 1 - Episode 9
Noah is on the hunt for Tommy to reveal his past to him and guide him on his destiny to stop a catastrophic event. Taylor's discoveries about her mother, Erica Kravid, leads to her capture by an underground group. Erica escalates her search for Tommy and Malina as the race to finalize her dangerous plans intensifies. Elsewhere, Emily has an unexpected reunion with Joanne. Meanwhile, Dearing leads Carlos closer to finding his kidnapped nephew and Luke and Malina are separated in a violent encounter.
Writers:
Marisha Mukerjee

,
Sharon Hoffman
Watch on Amazon
Buy on iTunes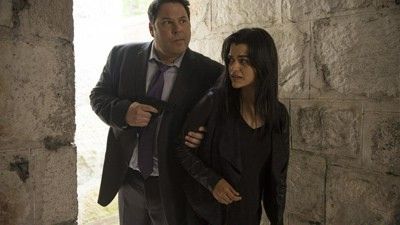 #11 - Send in the Clones
Season 1 - Episode 11
Following Noah's mysterious disappearance, Luke and Malina unite to rescue Tommy and save mankind. At the mysterious Sunstone Manor, Carlos and Farah fight alongside The Haitian to take down Matt Parkman and free the prisoners under his control. Tommy and Miko join forces against Erica and her brutal plan for the future.
Watch on Amazon
Buy on iTunes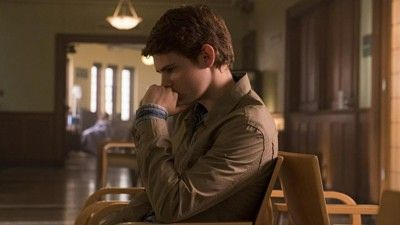 #12 - The Needs of the Many
Season 1 - Episode 4
In search of someone from his past, Noah breaks in to Renautas for answers. Miko continues her rescue mission and travels in search of her sword. Tommy must use his ability to save the life of someone close to him. Luke comes up against unexpected obstacles in his relationship with his wife. Carlos takes major steps forward in his heroic journey.
Watch on Amazon
Buy on iTunes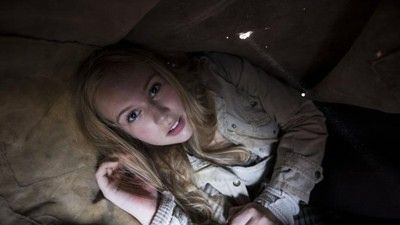 #13 - The Lion's Den
Season 1 - Episode 5
Noah and Quentin take on Renautas. Miko's plan to retrieve her sword may land her in trouble. Malina's journey bring her closer to the truth. Luke returns home to confront his past. The authorities close in on Tommy. Carlos may have found an unexpected ally and Erica solidifies her plans.
Watch on Amazon
Buy on iTunes