The Best Episodes of The Gifted
Marvel expands its footprint on the television landscape with this new family adventure series about an ordinary suburban family whose lives change course forever when they discover their children have developed mutant powers. When the threat of a hostile government forces the family to go on the run to protect themselves, they join the ranks of an underground network of mutants. Together, the group fight to survive in a world where fear and misunderstanding put them at constant risk. "X-Men" alums.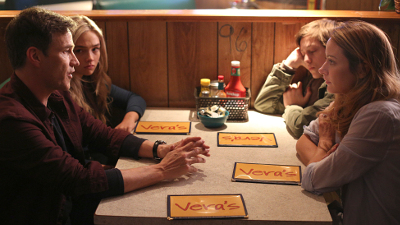 #1 - eXposed
Season 1 - Episode 1
Set in the "X-Men" universe, family adventure series THE GIFTED tells the emotional story of a suburban couple whose ordinary lives are rocked by the sudden discovery that their teenage children possess mutant powers. Forced to go on the run from a hostile government, the family seeks help from an underground network of mutants and must fight to survive!
4,429 votes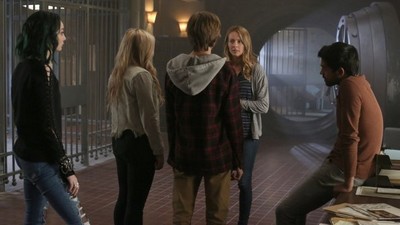 #2 - threat of eXtinction
Season 1 - Episode 8
More refugees pour into the Mutant Underground, but the group faces a threat when they discover one of them is a spy working for Sentinel Services. Meanwhile, Reed visits his estranged father and learns that secrets from his family's past could prove useful.
1,376 votes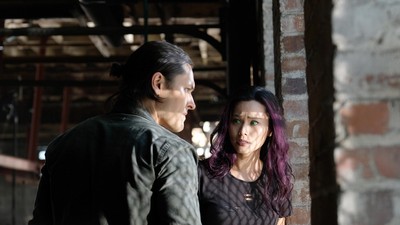 #3 - eXit strategy
Season 1 - Episode 4
When the mutants devise a plan to take down Sentinel Services, Eclipse seeks out an old friend from his dark past in order to obtain some useful information. Meanwhile, Lauren and Andy attempt to combine their powers in order to help the group.
2,641 votes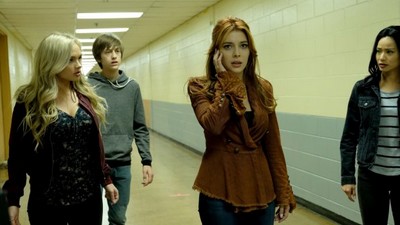 #4 - outfoX
Season 1 - Episode 9
The team develops a risky plan to help mutants who are in Sentinel Services' custody. Reed reveals details to Andy and Lauren about the Struckers' family history that could prove to be a game-changer.
521 votes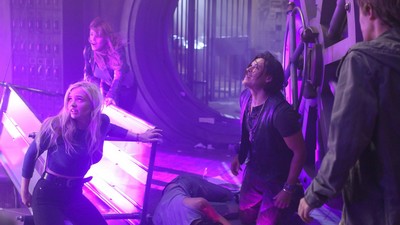 #5 - rX
Season 1 - Episode 2
After exerting her powers beyond their limits, Blink goes into a state of shock, forcing Caitlin and Eclipse to go on a mission to find a special serum that will help her to recover. Meanwhile, Reed faces some difficult choices when it comes to helping his family, and Polaris runs into some trouble.
3,529 votes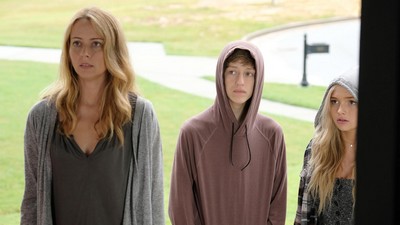 #6 - eXodus
Season 1 - Episode 3
In an effort to reunite with one another, Reed cuts a deal with the Sentinel Services and Caitlin and the kids seek help from someone outside the compound. Meanwhile, Thunderbird begins to teach Blink how to control her powers.
2,944 votes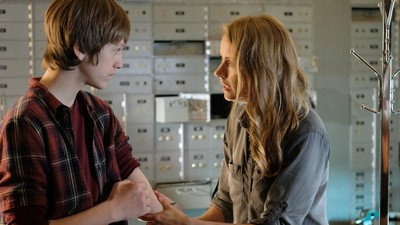 #7 - boXed in
Season 1 - Episode 5
Motivated by a tragic event from his past, Jace throws all the power of the Sentinel Services into finding the Mutant Underground Way Station. Meanwhile, Blink's vivid dreams lead her to confront Dreamer.
2,173 votes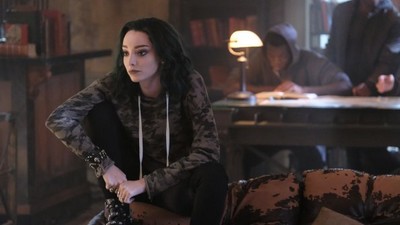 #8 - got your siX
Season 1 - Episode 6
Determined to find out more information behind what Sentinel Services did to an old friend of his, Thunderbird spearheads a mission to get answers. Meanwhile, Lauren encounters a new friend with useful powers and Blink makes a big decision regarding her future.
1,711 votes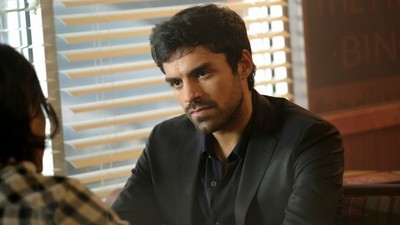 #9 - eXtreme measures
Season 1 - Episode 7
Eclipse receives a call from his ex-lover, Carmen, and must revisit his dark past in order to protect the Underground. Reed and Sage comb through some secret files they recovered and find alarming information about Lauren's new friend. Meanwhile, Thunderbird helps Blink open up about her past life and Jace greenlights a special surveillance program with the help of Dr. Campbell.
1,584 votes