The BEST Episodes of Her Private Life
Every episode ever - ranked by fan votes!
Last Updated: Sep 20, 2021
"Her Private Life", which is based on webtoon "Noona Fan Dot Com", is a romantic comedy about a woman fangirling over idols, and the two men fanboying over her.
Watch Now
#1 - Have You Ever Been Hit by Reality?
Season 1 - Episode 11 - Aired May 15, 2019
"When did you find out that I was Shi An is My Life?" When Ryan confesses the fact that he knew she was Shi An is My Life all along, Deok Mi is appalled. On top of that, Eun Gi who is defending Deok Mi, confesses that he has feelings for her! The sparks of anger begin to fly for the first time as a couple, and to end their quarrel, Ryan takes Deok Mi away to somewhere unexpected. Meanwhile, another battle wages on between Seon Joo and Seung Min.
32 votes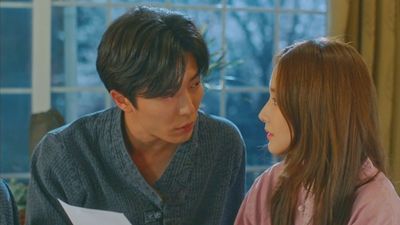 #2 - A Fangirl's Eyes Are Filled with Love
Season 1 - Episode 5 - Aired Apr 24, 2019
After coming to know the truth of Deok Mi's sexuality, Ryan starts keeping some distance between him and Deok Mi, and this makes Sindy to think more suspicious about their relationship. In order to make Sindy believe their relationship, Deok Mi plans something serious.
33 votes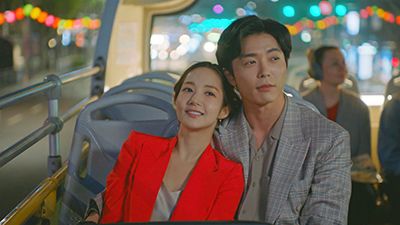 #3 - A Heart That Has Already Been Chosen
Season 1 - Episode 10 - Aired May 9, 2019
Ryan finally tells Deok Mi how feels about her, and asks her to be in a relationship for real. Deok Mi and Ryan spend happy days together but Eun Gi, who has no idea about their relationship, plans to confess his feeling towards Deok Mi. Meanwhile, Seon Joo gets furious after watching her husband's show regarding fangirling.
33 votes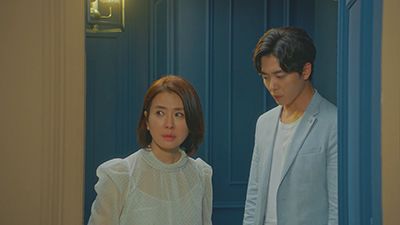 #4 - Always With You, Even When You're Alone
Season 1 - Episode 13 - Aired May 22, 2019
Deok Mi and Ryan start to sum up all the clues regarding artist Lee Sol's identity. And as they get closer to the truth, Deok Mi sees how frustrated, confused, and painful it is for Ryan. She stays by his side to console him but also gives him the space he needs. Meanwhile, Shi An's mother tries to dissuade her son from going ahead with the exhibition.
37 votes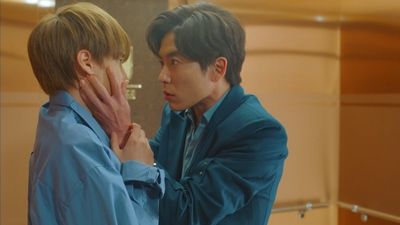 #5 - Accident Prone Area for Fanatics
Season 1 - Episode 6 - Aired Apr 25, 2019
Deok Mi cannot stop herself from caring for Ryan after coming back from the business trip. Deok Mi visits Ryan's house to check the water leak issue, but Ryan gets furious after seeing her at his house. Meanwhile, Ryan comes to know the real identity of Deok Mi, and joins her fanpage with a fake name.
33 votes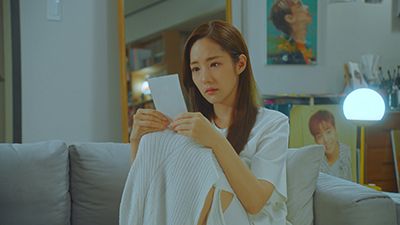 #6 - You Are My Home
Season 1 - Episode 15 - Aired May 29, 2019
It's Deok Mi's birthday and Ryan makes it very special for her. When the day couldn't get any better, Deok Mi learns the truth about the boy, Yoon Jae, and also realizes that she had been the only one who was living in the dark. When she comes around to understanding everything, she realizes how much the people around her mean to her once again.
34 votes
#7 - When You Become a Fan, Let Everyone Know
Season 1 - Episode 9 - Aired May 8, 2019
Ryan is shocked when he hears Deok Mi say that she wants to end their fake relationship. Although the words "end it" came out of her mouth, Deok Mi can't ignore the feelings she has for Ryan. At the end of finishing off an awkward day of feeling out each other's true feelings, Deok Mi can't fall asleep. When she goes online to chat, she meets "Latte" who comes knocking with a similar situation to share.
35 votes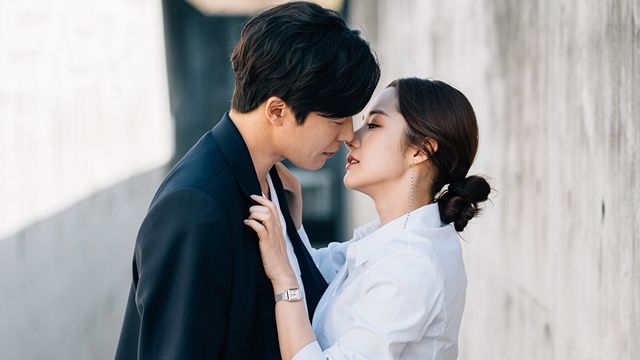 #8 - I Will Protect My Baby
Season 1 - Episode 4 - Aired Apr 18, 2019
Ryan asks Deok Mi to be in a fake relationship and take pictures of them spending time together to stop Deok Mi from getting attacks from Shi An's fans. Meanwhile, one of Shi An's fans, Sindy, joins Cheum Gallery as a new intern after finding things between Ryan and Deok Mi suspicious.
33 votes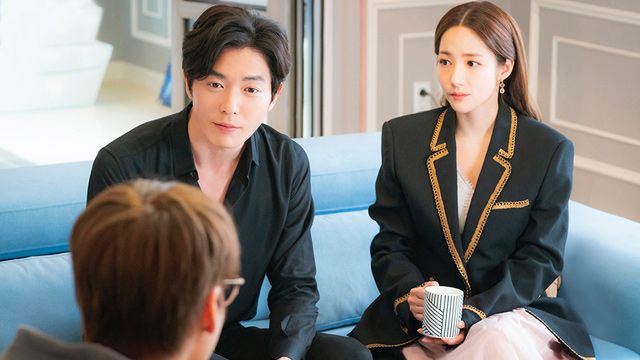 #9 - Let's Be Well-Mannered
Season 1 - Episode 3 - Aired Apr 17, 2019
Deok Mi finally gets to visit Shi Ahn's house to have a meeting regarding art exhibition. However, Deok Mi accidently gets wet and leaves the house with Ryan's jacket, and a rumor about Deok Mi and Shi Ahn's relationship gets spread. Meanwhile, Deok Mi happens to get hit by a car because of a jealous fan of Shi Ahn's.
34 votes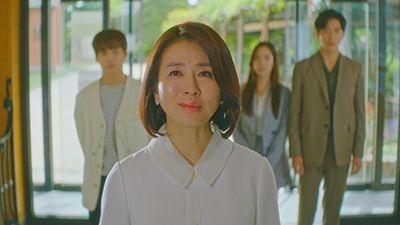 #10 - A Star That Shines My Dark Heart
Season 1 - Episode 14 - Aired May 23, 2019
Ryan finally gets to meet his biological mother. However, the 26 years of being separated don't make it easy for a passionate reunion. Moreover, the words she speaks differ from his memories, making it even harder for him to understand. It's not until he discovers the hidden truth behind her soap bubble paintings that turns him around. Meanwhile, Deok Mi prepares a special event for Ryan.
33 votes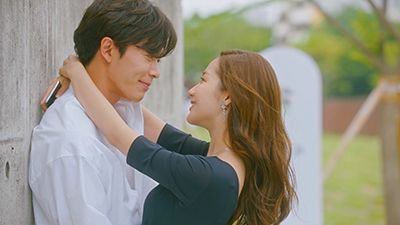 #11 - To New York
Season 1 - Episode 16 - Aired May 30, 2019
Deok Mi looks at Ryan's paintings and feels like she's holding back his career that should be blossoming more in New York where he's from. She's in a dilemma as she loves her job but at the same time, she'd like to cheer for her boyfriend's dream. What choice will Deok Mi make?
38 votes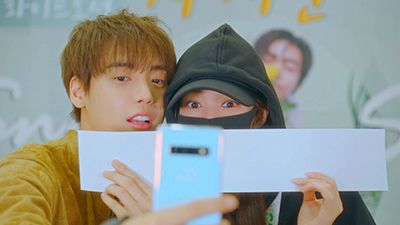 #12 - Fangirls Use Their Dating Fortune for More Fangirling
Season 1 - Episode 7 - Aired May 1, 2019
Deok Mi's parents encounter Deok Mi and Ryan at Deok Mi's house, and invite Ryan to their place for dinner. Meanwhile, both Deok Mi and Hyo Jin get selected for Shi An's autograph event. Hyo Jin has no idea who Shi An Is My Life is, but asks her to have a talk with her. Surprised Deok Mi tries to run away from Hyo Jin, and sprains her ankle while running away from her.
33 votes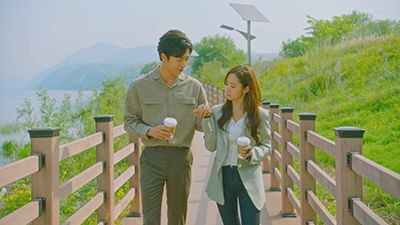 #13 - The Fact That I'm Your Fan Means I'm on Your Side
Season 1 - Episode 12 - Aired May 16, 2019
Deok Mi can't leave her teary man alone and invites him to stay the night at her house. The lucky Lion gets to spend the whole night with Deok Mi, and Da In and Eun Gi get closer by sharing their feelings through a drunk conversation. Meanwhile, the painting by Lee Sol gets restored, and Ryan shares with Deok Mi what Lee Sol's paintings signify to him.
33 votes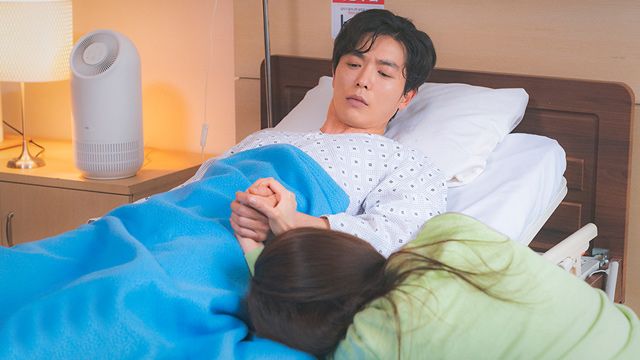 #14 - I'm Sorry for Acting Like I'm a Normal Person
Season 1 - Episode 2 - Aired Apr 11, 2019
Deok Mi gets fired because of a misunderstanding regarding Artist Ahn's exhibition. Ryan comes to know the truth behind it and tries to hire Deok Mi again, but fails to change her final decision. Meanwhile, angry Deok Mi takes revenge on Ryan by adding a shot of espresso in Ryan's drink.
36 votes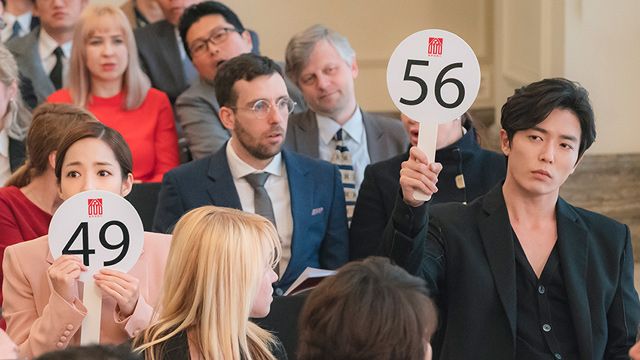 #15 - Do You Know What It Means to Be a Fan?
Season 1 - Episode 1 - Aired Apr 10, 2019
Deok Mi, a successful curator of Chaeum Art Gallery, visits an auction show in Shanghai to purchase her only idol, Shi An's birthday gift, but fails to get it because of Ryan. After coming back to Korea, Deok Mi hurriedly heads to the airport to take the best pictures of Shi An, but again, she fails to do it so because of Ryan. However, Deok Mi and Ryan's ill-fated relationship continues as Ryan joins Chaeum Art Gallery as the new director.
38 votes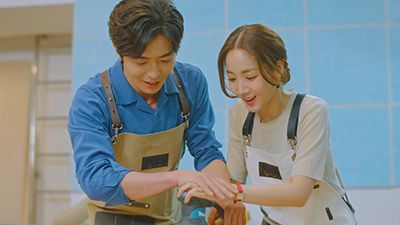 #16 - If the Sea's Job is to Make Waves, a Fangirl's Job is to be Delusional
Season 1 - Episode 8 - Aired May 2, 2019
To save the exhibition, Ryan and Deok Mi attempt to persuade Choi Da In, a visual art director, to work with Cha Shi An so he can participate. However, while helping to convince her, Da In finds out Ryan and Deok Mi's relationship is fake. Later, Da In tells Deok Mi that Ryan wants to end the fake relationship and that she likes him.
33 votes