The Best Episodes of Happy Tree Friends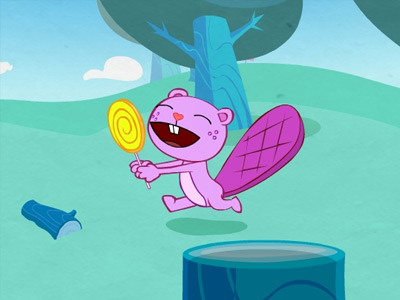 #1 - Eye Candy
Season 2 - Episode 2
One of our most requested episodes, Eye Candy has a high degree of cringe factor! What is it about the eyes that make people squirm so much? It's hard to watch Eye Candy without a real physical reaction, but that's the beauty of this episode. Eye Candy won a prize at the Annecy Film Festival in France and continues to be a real fan favorite.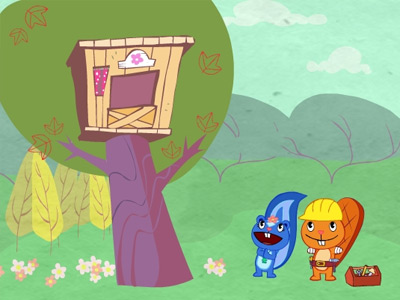 #2 - House Warming
Season 1 - Episode 2
Petunia's new house is finally finished, and the house warming party's hot! Really hot! Really, really...EVERYONE OUT!
Directors: Rhode Montijo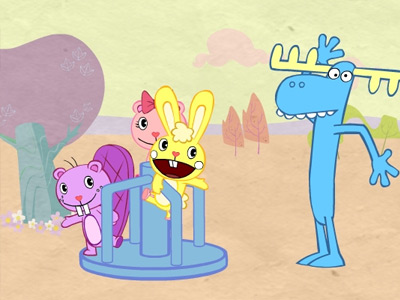 #3 - Spin Fun Knowin' Ya
Season 1 - Episode 1
Spin Fun is the very first Happy Tree Friends episode! This show introduces the core character group and also sets up the theme of "innocent mayhem" that runs throughout the entire series. Lumpy is spinning the gang on a merry-go-round, only to have things spiral out of control. A clip of this show was seen in Jennifer Aniston's movie, "The Good Girl."
Directors: Rhode Montijo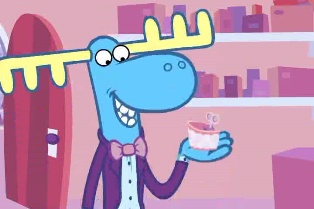 #4 - We're Scrooged!
Season 3 - Episode 2
In a strange turn of events, Lumpy Scrooge finds the next "big thing" in the toy business.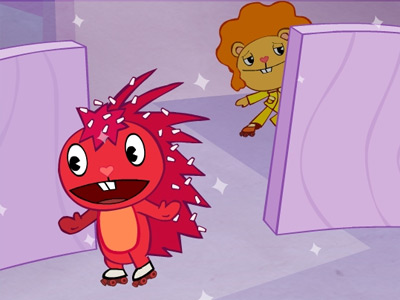 #5 - Rink Hijink
Season 2 - Episode 3
Remember how fun it was to go to roller skating? Flaky tries her luck on the rink and Disco Bear shows off his fancy twirls. Meanwhile, Lumpy ends up in a jam and Cub wins a one-of-a-kind prize at an arcade game.