The BEST Seasons of Gordon, Gino & Fred's Road Trip
Every season ever - ranked by fan votes!
Last Updated: Oct 21, 2021
Three big egos, one small van. Gordon Ramsay, Gino D'Acampo and Fred Sirieix pack up their camper van once again and head off on a European adventure, but this time it's personal as each episode takes us on a tour of their cherished homelands, each of them with a special occasion to prepare for. With three countries, three weeks and three coqs au vin in close confinement what could possibly go wrong?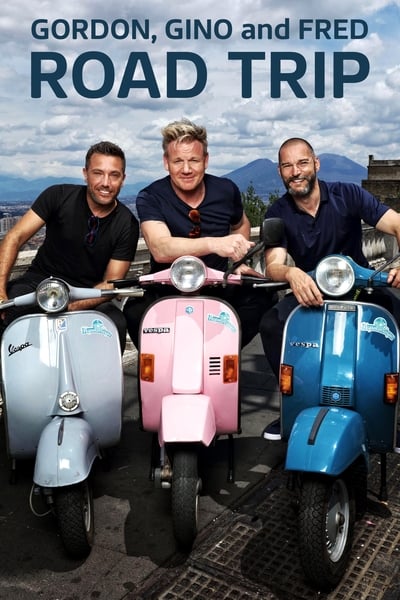 #1 - Gordon, Gino and Fred: Road Trip
First Aired: Oct 11, 2018
6 votes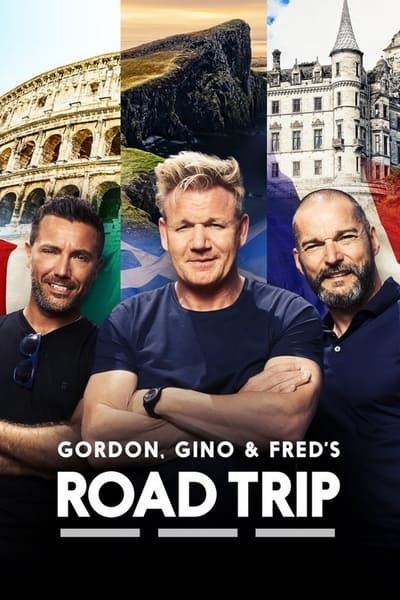 #2 - American Road Trip
First Aired: Apr 2, 2020
With a BAFTA-nomination and TV Choice Award under their belts following series one last year, Gordon Ramsay, Gino D'Acampo and Fred Sirieix are back and this time their RV is hitting the highways of Mexico and the USA for their most outrageous road trip yet. Taking in the sights and culinary delights of Las Vegas, Los Angeles, San Francisco, Texas and Tijuana, the trio's antics will include wallet-busting burgers, dune buggy racing, goat yoga, spear fishing, cowboy capers, fine wines and wild wrestling.
6 votes
#3 - Go Greek!
First Aired: Sep 27, 2021
Gordon Ramsay, Gino D'Acampo and Fred Sirieix are back. This time their RV is hitting the beautiful Greek islands and historical city of Athens, for a big fat Greek adventure, together again behind the wheel on an epic odyssey like no other. From island hopping on a catamaran, to jet ski racing and shipwreck diving, there will be bromance and bickering in equal measure. Thanks to an abundance of fantastic food, including the freshest lobster, chefs Gordon and Gino will be looking to prove that Greece's culinary credentials are up there with the very best of Europe. The guys will begin their adventure in Crete, Greece's largest island, before navigating their way to stunning Santorini, making their way to the party island of Mykonos and finishing their trip in the Greek capital Athens and the monasteries of Meteora.
1 votes