The BEST Episodes of Gordon, Gino & Fred's Road Trip
Every episode ever - ranked by fan votes!
Last Updated: Oct 21, 2021
Three big egos, one small van. Gordon Ramsay, Gino D'Acampo and Fred Sirieix pack up their camper van once again and head off on a European adventure, but this time it's personal as each episode takes us on a tour of their cherished homelands, each of them with a special occasion to prepare for. With three countries, three weeks and three coqs au vin in close confinement what could possibly go wrong?
Watch Now
#1 - The Italian Job
Season 1 - Episode 1 - Aired Oct 11, 2018
Gordon Ramsay, Gino D'Acampo and Fred Sirieix set off on a European adventure, organising a special ceremony in each of their home countries. They begin in Gino's homeland of Italy, where the chef's best friend is renewing his vows in four days' time. The trio jump in their campervan and start to collect the various ingredients they will need to feed the 50 guests. But despite the urgency of preparing a menu, Gino insists they stop for lunch in his home town of Naples and takes them to the oldest pizzeria in town.
78 votes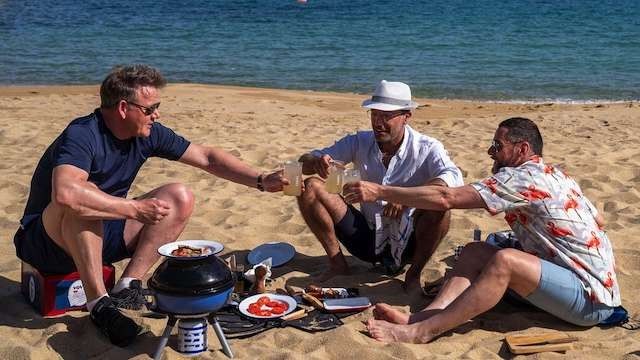 #2 - Mamma Mia!
Season 3 - Episode 1 - Aired Sep 27, 2021
Gordon, Gino and Fred travel to Greece to immerse themselves in the culinary traditions and spectacular landscapes in the birthplace of civilisation.
18 votes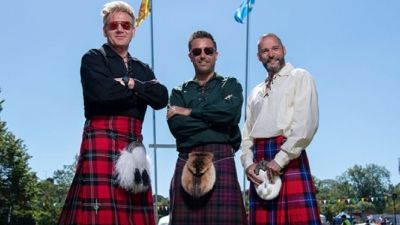 #3 - Highland Fling
Season 1 - Episode 3 - Aired Oct 25, 2018
The final destination on the trio's culinary adventure is Gordon Ramsay's birthplace of Scotland, where the chef is planning a feast for the chief of Clan Ramsay and his esteemed friends. If the meal is successful Gordon will be officially welcomed into the clan, so he is desperate for everything to be perfect. The trio set out to tour the country in search of ingredients, including Scottish beef and scallops, but also find time to take part in the Highland Games and dress up like real Scotsmen - with Gino taking a particular shine to his sporran.
74 votes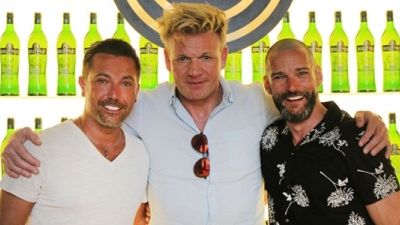 #4 - French Connection
Season 1 - Episode 2 - Aired Oct 18, 2018
Gordon Ramsay, Gino D'Acampo and Fred Sirieix's European adventure brings them to Fred's cherished homeland of France, where an old friend has asked him to host an oyster festival in Arcachon on the Atlantic coast. As the trio set off across France in search of ingredients, Fred is determined to show his companions the best his country has to offer, with highlights including the famous nudist beaches of the French Riviera - where Gordon attracts unwanted attention - an unruly pony and Fred demonstrating his questionable musical skills.
82 votes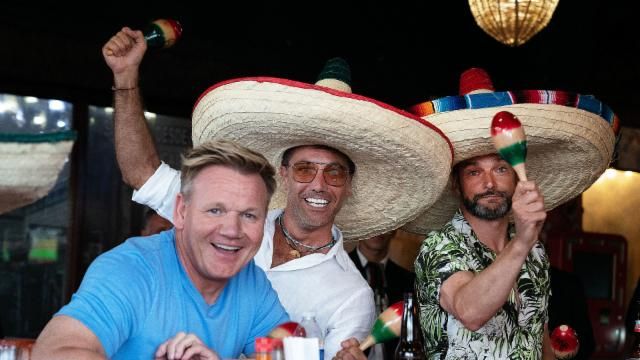 #5 - The Three Amigos
Season 2 - Episode 1 - Aired Apr 2, 2020
Having previously toured their own countries, Gordon Ramsay, Gino D'Acampo and Fred Sirieix now hit the highways of of the States - although in the first episode, they are in Mexico, on a mission to taste the world's best breakfast. Along the way, the trio take part in a chili-eating competition, have a beach buggy race and watch some traditional Mexican wrestling - but it isn't long before they are persuaded not take part.
45 votes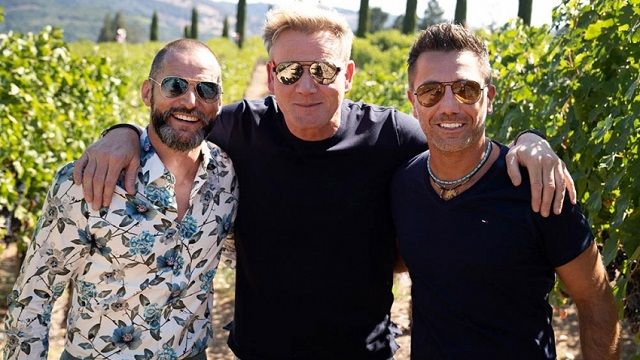 #6 - Summer of Love
Season 2 - Episode 3 - Aired Apr 16, 2020
Gordon Ramsay, Gino D'Acampo and Fred Sirieix head to San Francisco, the free-spirited capital of the United States. They start out by sampling the latest trends of using cannabis in cooking, which was legalised in California in 2018 - but as they enjoy a hippy afternoon tea, Gino overindulges and chaos ensues, especially when the next activity on the agenda is a session of goat yoga. Moving on, the trio dig for clams on the Pacific coast, take a hot-air ride to a vineyard and visit a factory in Chinatown where fortune cookies are made. It seems a competition is in order and so the travel companions see who can make the most cookies in 60 seconds.
49 votes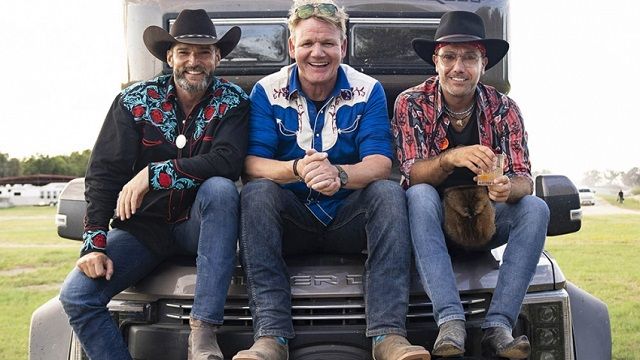 #7 - Brokeback Mountain
Season 2 - Episode 4 - Aired Apr 23, 2020
For the final leg of their US jaunt, the trio arrive in Texas, a meat-lover's paradise where Gordon Ramsay is keen to introduce his companions to some of the best barbecue food known to man. In Lexington, Gordon turns lumberjack in an attempt to fell a dead oak - which is used to infuse ovens with wood smoke. There's a break for a bit of skinny dipping, before the trio fish go fishing, and stay in a strange cabin deep in the woods, surviving on beans and bourbon. They then hit the state capital of Austin, dressing as cowboys in the local bar and at the rodeo, before one last barbecue supper of slow-smoked beef brisket, pork ribs and spicy sausage.
31 votes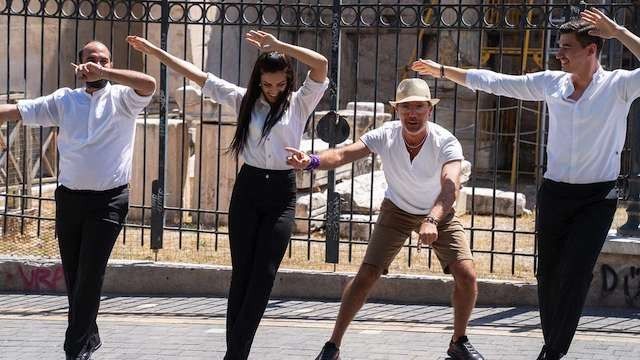 #8 - Clash of the Titans
Season 3 - Episode 2 - Aired Oct 4, 2021
The boys are in the Greek capital Athens in a vintage VW campervan. This is where high-concept cuisine originated and is still being re-invented.
18 votes
#9 - City Slickers
Season 2 - Episode 2 - Aired Apr 9, 2020
Gordon Ramsay aims to show his companions that US food lives up to its reputation of being bigger and better as they travel from Nevada to Los Angeles. They begin in style with a helicopter ride about the Grand Canyon - although Gino is too nervous to appreciate the spectacle below him. Next up is a trout fishing trip contest in the Colorado River, followed by a burger in Las Vegas with a hefty price tag of $777 and a visit to a ranch where they have to round up herds of cattle on horseback. Finally, they hit Los Angeles, where they have a barbecue battle.
47 votes