The BEST Episodes of Gankutsuou: The Count of Monte Cristo
Every episode ever - ranked by fan votes!
Last Updated: Mar 1, 2021
Albert was a boy who had been born to a noble family in Paris. He made a journey to the moon with Franz to escape from their tedious lives. On the moon, he met a millionaire calling himself the Count of Monte Cristo. The Count lived a life of splendour in a rich hotel, with beautiful women waiting on him and strong men guarding him. Albert was fascinated by this Count who seemed to know everything, and the two became friends. Albert eventually invited the Count to visit him in Paris. The Count`s past slowly resurfaces, to the greatest displeasure of everybody involved.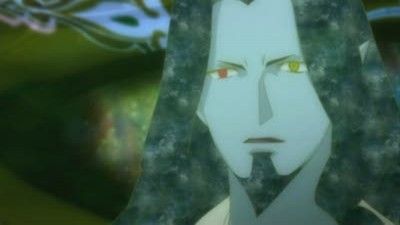 #1 - End of Happiness and Beginning of Truth
Season 1 - Episode 15 - Aired Jan 26, 2005
Albert goes on a space cruise with the Count of Monte Cristo. Franz, continuing to investigate Gankutsuou, learns about Chateau d'If. Haydée testifies before the National Assembly about General Morcerf's role in her enslavement and his crimes in Janina.
14 votes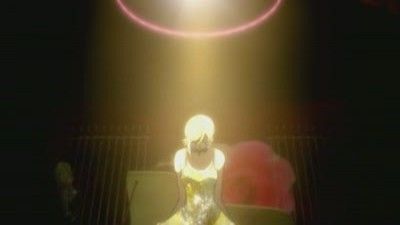 #2 - Haydee
Season 1 - Episode 13 - Aired Jan 12, 2005
Crown Prosecutor Villefort's plan to arrest the Count of Monte Cristo backfires. Meanwhile, Baron Danglars cuts off financial assistance to General Morcerf. Franz and Debray hack into the Ministry of the Interior's database in order to find out more about the Count. Albert meets Haydée, who recounts the tale of her childhood.
14 votes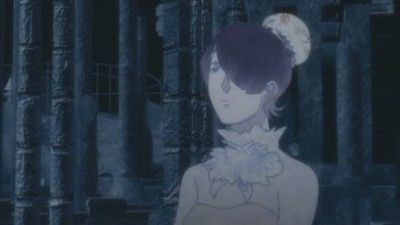 #3 - Night in Boulogne
Season 1 - Episode 8 - Aired Nov 24, 2004
The Count holds a reception for the Morcerfs, Danglars, and Villeforts at his newly acquired estate in Boulogne, where he also introduces the Marquis Andrea Cavalcanti. The Count claims that an evil aura in the mansion emanates from a certain room, and suggests that his guests form search parties to reach it. He eventually reveals his contracted disease to Albert, telling him to keep it a secret from the others.
16 votes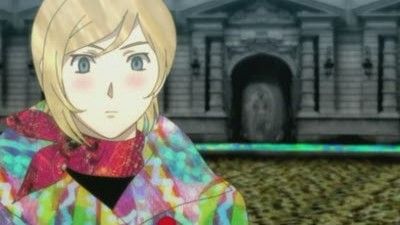 #4 - Encore
Season 1 - Episode 12 - Aired Jan 5, 2005
Cavalcanti is making moves on Eugénie, while Baron Danglars is trying to stop Albert from attending her concert. With Debray's help, Albert manages to attend and both he and Eugénie begin to realize their true feelings for each other. After the performance, Crown Prosecutor Villefort attempts to arrest the Count of Monte Cristo.
13 votes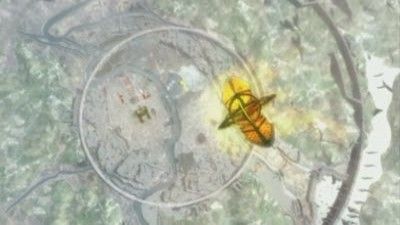 #5 - Scandal
Season 1 - Episode 16 - Aired Feb 2, 2005
Albert, having returned from space, learns of the brewing scandal around his father General Morcerf and believes Beauchamp to be responsible. However, he soon learns the truth of their heritage from his mother Mercédès.
11 votes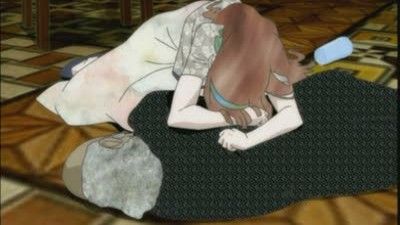 #6 - A Letter from Edmond
Season 1 - Episode 10 - Aired Dec 8, 2004
The poisoned Valentine remains unconscious, but Crown Prosecutor Villefort is trying to keep the situation under wraps by treating it as a family matter. Some time later, General de Morcerf, Baron Danglars, Crown Prosecutor Villefort, and Gaspard Caderousse receive a funeral invitation from an unknown Edmond Dantès.
16 votes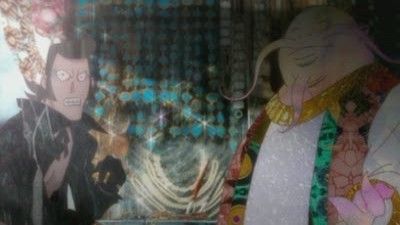 #7 - At the Shore
Season 1 - Episode 24 - Aired Mar 30, 2005
Fernand Mondego and Edmond Dantès are dead. Five years later, a peace treaty with the Eastern Empire is finally being signed. Morrel returns to his beloved Valentine in Marseilles. Haydée, now attended by the Count's former servants, Bertuccio and Baptistin, and living on Janina, is preparing for her coronation. Benedetto and Caderousse are still at large. Mercédès visits the graves of Fernand and Edmond in Marseilles. Albert returns to Paris, where Eugénie once again lives, to visit his abandoned family home and the grave of Franz. Albert reminisces about the past five years and the lessons he has learned. The episode ends as Albert rushes to the nearby church where he hears Eugénie playing.
41 votes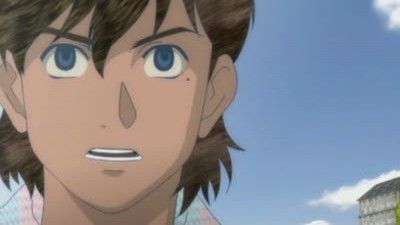 #8 - Counterstrike
Season 1 - Episode 22 - Aired Mar 16, 2005
With Crown Prosecutor Villefort insane and Baron Danglars trapped in outer space in a ship full of gold bars, only General Morcerf remains to be dealt with. While the Count recounts his story to Albert, General Morcerf stages a coup d'etat and declares martial law in Paris.
13 votes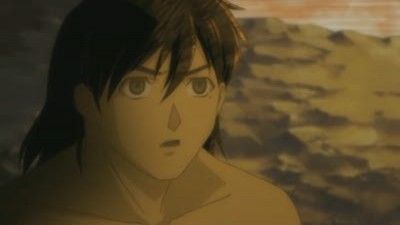 #9 - Her Gloom, My Gloom
Season 1 - Episode 6 - Aired Nov 10, 2004
Albert continues to wonder what the connection between the Count and his mother is while questioning his love for Eugenie. Meanwhile, the Count visits Baron Danglars, Eugenie's father, in the attempt to open an account with unlimited credit. At the same time, the Count gets closer to the Baron's wife, Madame Danglars.
16 votes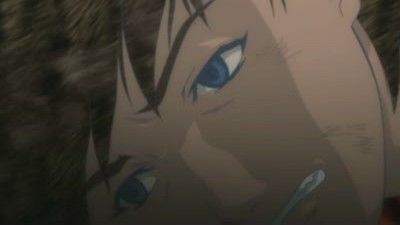 #10 - May 22nd, Storm
Season 1 - Episode 3 - Aired Oct 20, 2004
The day of the Count's visit has arrived. Albert and his friends enjoy a peaceful picnic and meet a new friend, Maximilien Morrel . Everyone returns to Albert's house to await the arrival of the Count. He comes and everyone grills him for information about himself. After tea, everyone else leaves while the Count is asked by Albert to stay for dinner and meet his parents. While showing the Count the paintings his mother did, his parent appear. What is this ominous feeling in the air? Does the Count know Albert's parents?
20 votes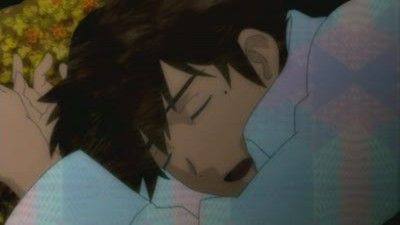 #11 - Duel
Season 1 - Episode 18 - Aired Feb 16, 2005
Having drugged Albert's alcohol so that he sleeps in, Franz attends the duel with the Count in his place. Albert only arrives in time to hear Franz's dying words.
14 votes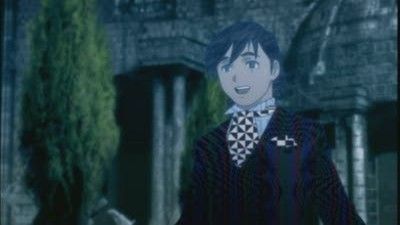 #12 - I Had a Dream the Colour of Darkness
Season 1 - Episode 9 - Aired Dec 1, 2004
When Madame Danglars collapses, Crown Prosecutor Villefort, who is quite familiar with the mansion, runs out of patience with the Count. Meanwhile, Albert is poisoned through a water pitcher and then nurtured by the Count, who claims was likely meant for the Villeforts. Valentine later drinks from the same pitcher and passes out.
15 votes
#13 - Secret Garden
Season 1 - Episode 7 - Aired Nov 17, 2004
Haydée, having seen General de Morcerf at the opera, collapses in shock. Morrel seeks Albert's advice on courting Valentine. Madame Danglars, Héloïse Villefort, and her son Edouard de Villefort are saved by Ali, the Count's servant, when their carriage's horses run amok not far from his residence. The Count later gives Héloïse a rubied ring disguised as a weapon.
15 votes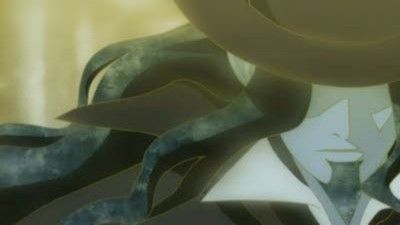 #14 - Until the Sun Rises on the Moon
Season 1 - Episode 2 - Aired Oct 13, 2004
Albert is kidnapped by Luigi Vampa. Franz has no choice and goes to the Count of Monte Cristo for help to save Albert before it is too late.
18 votes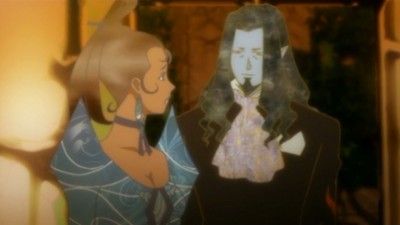 #15 - Mother's Secret
Season 1 - Episode 4 - Aired Oct 27, 2004
Although it appears the Count knows Albert's parents, he makes no mention of knowing them. Yet, you cant help but feel he's hiding something. Albert doesnt want to think it, but he feels that his mother might have known the Count and is slightly suspicious of him. While his mother (Mercédès de Morcerf) and Eugénie head out for some shopping, Albert and his friend, upon request, head over to the Count's place (since he had bought a place in Paris) and overwhelmed by the amount of money that must have been dumped into it.
18 votes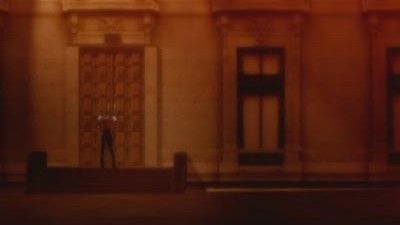 #16 - Nobleman's True Self
Season 1 - Episode 21 - Aired Mar 9, 2005
Baron Danglars, in an attempt to outmaneuver his creditors, skips town with a suitcase containing five trillion francs. However, the Count appears on the same plane, demanding money from him. Benedetto makes an appearance and reveals the truth of his heritage at Crown Prosecutor Villefort's trial for poisoning and for attempted murder.
10 votes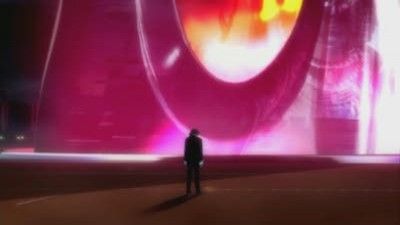 #17 - Confession
Season 1 - Episode 17 - Aired Feb 9, 2005
Albert, having learned from the Count that everything that has happened so far has been planned out of necessity, challenges him to a duel. Albert meets with Franz, who has returned to Paris. Mercédès, having recognized Edmond Dantès in the Count, comes to see him.
11 votes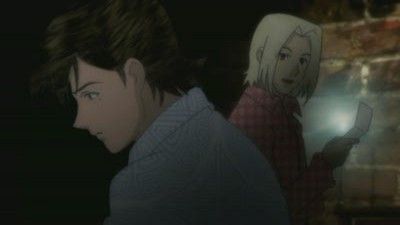 #18 - Engagement Broken
Season 1 - Episode 11 - Aired Dec 15, 2004
Franz, Morrel, and Raoul de Château-Renaud kidnap Valentine to get her away from the poisoner's clutches, and Morrel takes her to Marseilles. Franz suspects the Count's involvement in the poisonings, but Albert is steadfast. Crown Prosecutor Villefort, however, has already discovered that his wife Héloïse is the culprit. Meanwhile, Baron Danglars decides to break off Eugénie's engagement to Albert.
13 votes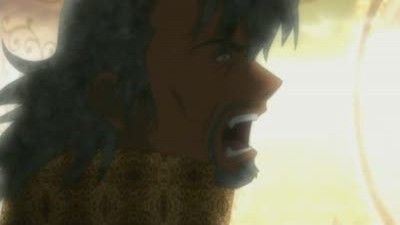 #19 - Edmond Dantès
Season 1 - Episode 23 - Aired Mar 23, 2005
With Mercédès and Albert shot by Morcerf, nothing stands in the way of his showdown with the Count of Monte Cristo. General Morcerf holds Haydée hostage, and the Count orders the wounded Albert to be held hostage. However, with his orders being disobeyed for the first time, the Count has to shoot Albert himself. After a confrontation between Albert and the Count, Gankutsuou's hold over Edmond Dantès is broken, and he finally passes away.
12 votes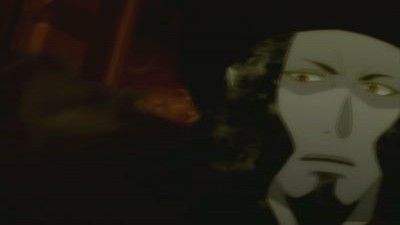 #20 - Wandering Heart
Season 1 - Episode 14 - Aired Jan 19, 2005
Crown Prosecutor Villefort is arrested for attempting to murder the Count of Monte Cristo. Cavalcanti convinces Baron Danglars to announce his engagement to Eugénie, throwing Albert into depression.
13 votes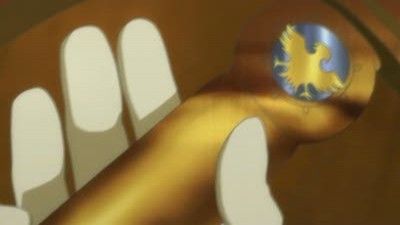 #21 - Do You Love Your Fiancée?
Season 1 - Episode 5 - Aired Nov 3, 2004
Albert and his friends continue to explore the Count's place. However the peacefulness is broken when Maximilian finds out that Valentine is engaged to Franz, but Franz doesn't seem to care one way or the other. A few insulting words about Parisians later, Albert and Maximilian are at each other throats. The Count then decides the best course of action would be to duel in the style of pirates. Who will win the duel and what does the Count really want from Albert?
17 votes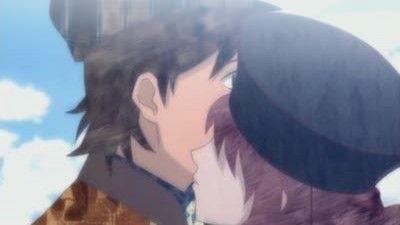 #22 - Good-bye, Euganie
Season 1 - Episode 20 - Aired Mar 2, 2005
With Peppo's help, Albert crashes Eugénie's wedding, and the police soon arrives to arrest Cavalcanti, who is really Benedetto, a wanted criminal. In the confusion, Albert and Eugénie escape, ending up at the airport where Eugénie leaves for New York.
9 votes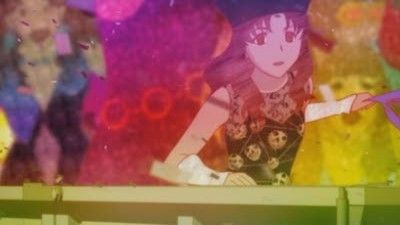 #23 - We Will Meet at the End of Our Trip
Season 1 - Episode 1 - Aired Oct 6, 2004
Albert and Franz, the children of wealthy nobles from Paris, are attending the Carnival on Luna. Albert is captivated by The Count of Monte Cristo at an opera performance. While Albert tails the Count, the Count drops his watch, which Albert uses to set up a meeting with the Count. When he tries to return the watch, he and Franz are invited to dinner during the final spectacle of the Carnival. Albert is offered a chance to pardon one of three murderers, but randomly chooses the boastful murderer, Rocka Buriol, to his surprise and dismay. He tries to lose himself for the night with a girl, but she suddenly pulls a gun on him.
25 votes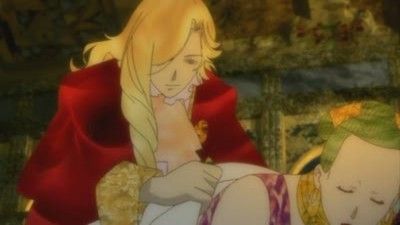 #24 - Even If I Were to No Longer Be Myself
Season 1 - Episode 19 - Aired Feb 23, 2005
Albert, upset that Franz had to die because of his parents' old love triangle, decides to leave the Morcerf household residence. However, with his status as an aristocrat revoked, he cannot even exit the town gates. Meanwhile, Baron Danglars, facing the prospect of bankruptcy, decides to advance the plans for Eugénie and Cavalcanti's wedding.
11 votes