The BEST Episodes of GameFace
Every episode ever - ranked by fan votes!
Last Updated: Sep 16, 2021
Marcella is an aspiring actress recovering from a relationship break up. Despite her optimistic attempts, and with help from her friends, therapist and driving instructor, she is unable to get her life back on track.
Watch Now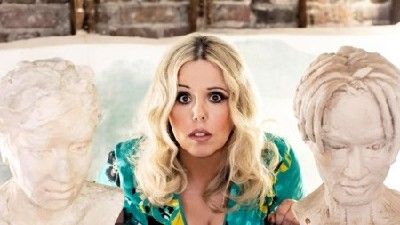 #1 - Wolf
Season 2 - Episode 6 - Aired Aug 14, 2019
Marcella is sober and turning things around. She receives word from Tom about their writing project. At Jon's art exhibition she discovers some even more surprising news.
26 votes
#2 - Conch
Season 1 - Episode 6 - Aired Nov 9, 2017
A hung-over and guilt-ridden Marcella has to face a date with Jon - whilst haunted by sex-flashbacks from the night before. Jon tries hard to impress but Marcella is called away abruptly when Billy stages his own intervention. Marcella's family and friends gather together but what starts out as an attempt to reach out to Billy quickly turns in to an afternoon of explosions, revelations and a whole lot of singing.
34 votes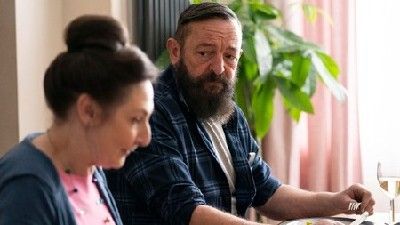 #3 - Gritty
Season 2 - Episode 3 - Aired Jul 31, 2019
Marcella is feeling left behind. But she gets news of an audition. Will this be her big break?
28 votes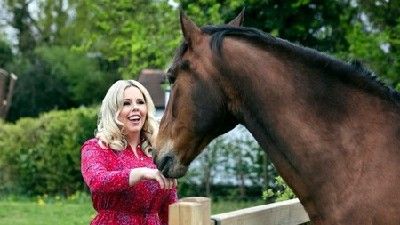 #4 - Strange Plants
Season 2 - Episode 5 - Aired Aug 14, 2019
Marcella goes to stay in a country cottage to write and stay off the booze. While she's there, she encounters a horse, a spider and a surprise visitor.
25 votes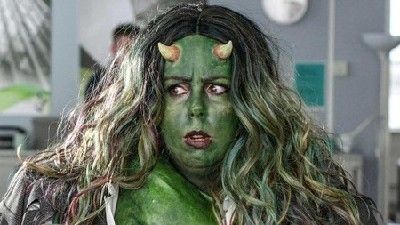 #5 - Something About a Hat
Season 2 - Episode 4 - Aired Aug 7, 2019
Marcella stars in a TV advert and spends some of the money on joining a writing class. Unfortunately she has a huge hangover from a night out with the girls.
29 votes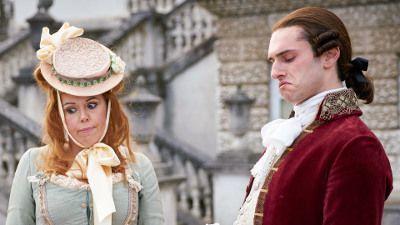 #6 - Spider
Season 1 - Episode 4 - Aired Oct 26, 2017
Marcella is thrilled to have a role in a film, but her delight is short-lived when her actions accidentally cause the lead actress to have a meltdown. With filming cancelled for the day she finds herself running into Jon and discovers that there's more to him than meets the eye. After a boozy, giddy and confusing evening they re-unite at the film screening, but as the night unfolds it becomes far from the triumphant occasion Marcella had hoped for.
47 votes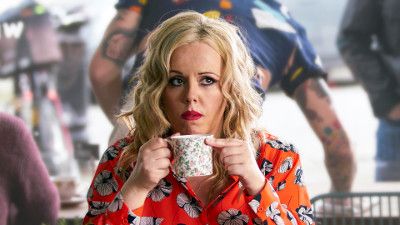 #7 - Skint
Season 1 - Episode 5 - Aired Nov 2, 2017
Marcella needs to tell her family about Billy's drug problems - but she can't bear to dent her mother's faith in her golden boy. After contacting her hot-headed father, and finding him to be as unhinged as usual, she reluctantly turns to Simon for help. And, after some soul searching - and typically unhelpful advice from her life-coach - Marcella feels ready to admit her feelings to Jon.
41 votes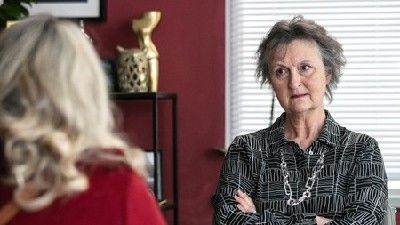 #8 - Pickle
Season 2 - Episode 2 - Aired Jul 24, 2019
Marcella deals with the fallout of her date with Jon. She meets Simon and confronts him about his wife's behaviour. Her life coach talks to her about her lack of work so she visits her agent, Pam. Marcella and Lucy are meant to be going to an awards ceremony where Cal has won an award for her work but they are worried...and is Jon ever going to call her back?
27 votes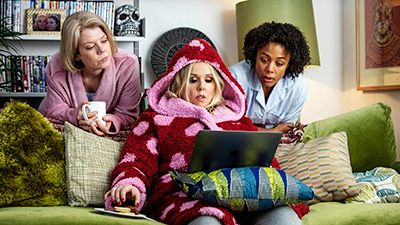 #9 - Prank
Season 2 - Episode 1 - Aired Jul 17, 2019
Marcella takes her driving test and goes on a date with her driving instructor Jon. Neighbour Linda tells Marcella she's being followed. Marcella witnesses flatmate Caroline calling boyfriend Mark a 'filthy rat' during sex. Meanwhile, Marcella continues life coaching sessions with her therapist and his student Frances. Marcella visits her Mum and finds her ex Simon in a compromising position.
27 votes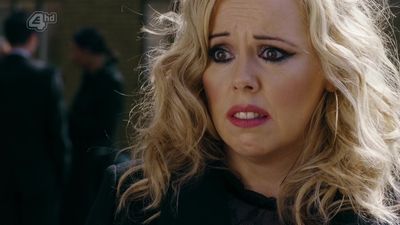 #10 - Wild
Season 1 - Episode 2 - Aired Oct 12, 2017
Marcella's ex-boyfriend, Simon, re-enters her life with some startling news and further surprises arrive in the shape of his new wife, Tania. In an attempt to clear her head, Marcella sets out on a gung-ho camping trip - which sees her battling unsuccessfully with the great outdoors and ends up bringing her closer to her driving instructor, Jon. In the therapy room she reflects on some of the worst decisions she's made whilst inebriated.
57 votes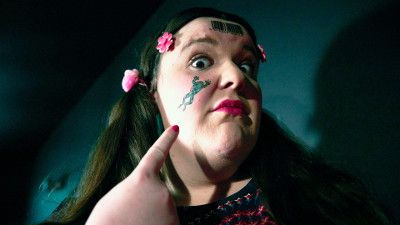 #11 - Onion
Season 1 - Episode 3 - Aired Oct 19, 2017
Marcella's wayward brother, Billy, is coming out of rehab and it isn't long before their sibling squabbles start up again. Her life-coach is on hand to help her work through their differences using some new, questionable methods. Meanwhile, Marcella finally has an audition for an acting role but there's a hitch, she needs to cry in it and no matter what she tries the tears won't come.
56 votes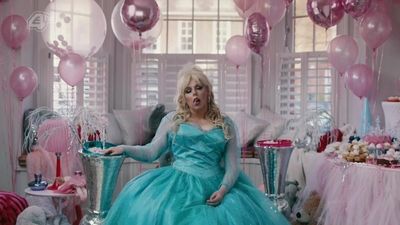 #12 - Hero, Warrior, Fireman, Liar
Season 1 - Episode 1 - Aired Oct 12, 2017
A boozy night has some disastrous consequences for Marcella - including a ruined children's party, a lot of missed calls from her ex-boyfriend and an unwanted house-guest who's never seen Friends. Meanwhile her temping job takes an unexpectedly dramatic twist and, in her first life-coaching session, she admits that her dreams of becoming a full time actress aren't going to plan.
72 votes