The Best Episodes of GameCenter CX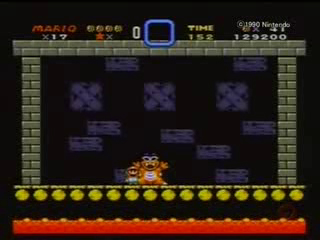 #1 - Super Mario World (2) 9.60
Season 3 - Episode 8
We pick up right where we left off as Arino struggles to conquer Super Mario World. Watch as he ventures closer to Bowser's lair in what will prove to be the most dramatic episode yet! But if you can't handle all the stress you can calm your nerves with a little Ring Ring Tactics where we find Arino struggling to decipher a string of random letters.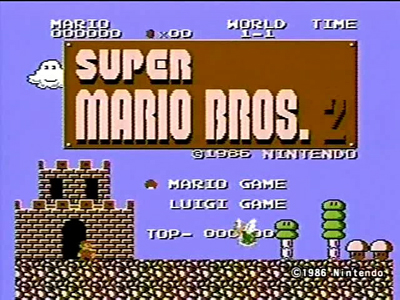 #2 - Nintendo: Super Mario Bros 1 & 2 9.40
Season 1 - Episode 10
Arino is faced with the difficult challenge of beating Super Mario Brothers 2 for the Famicom Disk System. He first practices is skills with the original Super Mario Brothers before moving onto Super Mario Brothers 2; will he be able to beat the game? Or will he be defeated by one of Nintindo's own...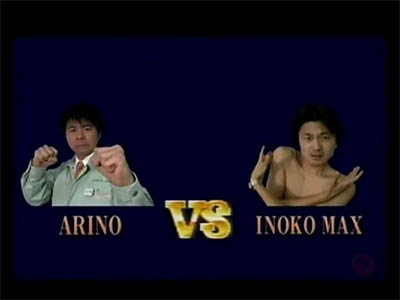 #3 - Street Fighter II 9.25
Season 6 - Episode 1
The veritable masterpiece, Street Fighter 2, serves as the opener for season 6. Since this genre of game is atypical for the show it's decided that an ending that is as equally out of the ordinary is required. No arcade trip this episode but instead we have a report from the Tokyo Game Show including highlights from a Game Center CX stage show as well as Arino's visit to the show's merchandise booth. The new segment for this season will be The Romance Never Ends, a segment focusing on some of the most risqué moments in gaming. First up is a candid moment from the anime based game, Magical Taruruuto-kun.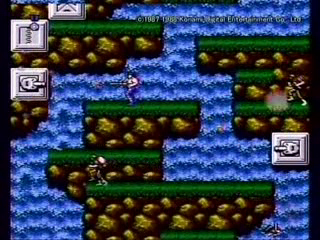 #4 - Contra 9.25
Season 5 - Episode 2
The Konami classic Contra is the featured challenge for this episode and its renowned co-op gameplay may offer Inoko MAX a chance to redeem himself after his poor showing last episode. The TamaGe for this episode features a wonderful store with a variety of nostalgic candy and game machines. There's also a great cast of supporting characters including classic movie stars, robots, aliens and idols. Aces Of Hardware this time will focus on the the obscure Cassette Vision from the even more obscure manufacturer, Epoch. While most of its games require a lot of imagination to enjoy Pakpak Monster has a very recognisable protagonist.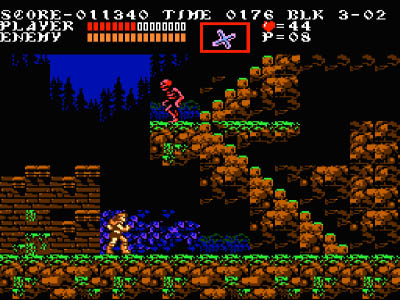 #5 - Akumajou Densetsu (Castlevania III: Dracula's Curse) 9.25
Season 6 - Episode 2
One of the most revered and hardest series on the NES, Castlevania makes its challenge debut when Arino challenges Castlevania 3. Arino will have to call on everything he has learnt over the years in order to slay the prince of darkness once and for all. If that all sounds a but too heavy then there's a TamaGe to an establishment that is a mix of arcade and diner complete with sexy outfits for wall decorations. After some light gaming Arino decides to treat the staff to a meal of his choosing. A sexy moment from a decidedly unsexy game is shown in this week's The Romance Never Ends when we take a peek at the classic detective game, Murder At The Dragon's Temple In Kyoto.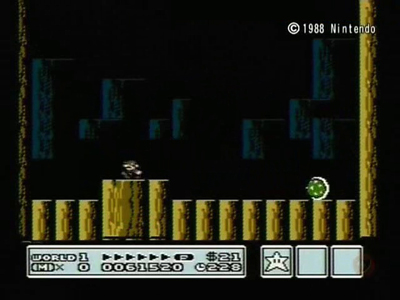 #6 - Super Mario Bros. 3 9.25
Season 2 - Episode 10
The season finale is on location at the Sun Hatoya hotel in Ito. Arino spends the last show in style. The challenge room is in a lovely suite overlooking the ocean. The TV and Famicom are all set up, and he even has a new ergonomic chair to sit in and play with the least physical stress. And the game? One of the most stressful of all: Super Mario Bros. 3.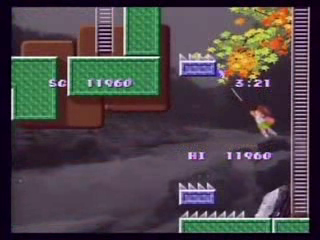 #7 - Umihara Kawase 9.00
Season 5 - Episode 1
For the season 5 opener Arino must try to complete the cult classic, grappling hook platformer, Umihara Kawase. Perhaps the new AD can impress with his gaming skills and propel the Chief to victory. In the first TamaGe outing of the season Arino visits a quaint stationary store. With the sun glaring down he makes judicious use of the sun blockers so he is able to enjoy some Metal Slug co-op along side the elderly owner. This season will feature a new segment focusing on lesser known hardware called The Aces Of Hardware Won't Appear. The hardware Arino will be introduced to today is the Sega Mark III which had a number of notable titles including Alex Kidd In Miracle World.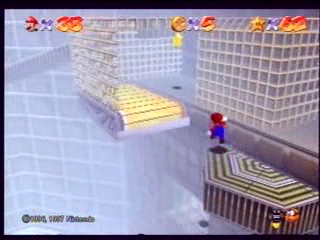 #8 - Super Mario 64 (2) 9.00
Season 4 - Episode 8
Join Arino for the exciting conclusion of his Super Mario 64 challenge. Arino has it all ahead of him though as he takes on the games toughest levels to try to increase his star tally and open up the doorway to the King Of The Koopa's himself, Bowser. A new and exciting form of transport delivers Arino to this week's TamaGe location but that's not before he samples the local delicacies in Enoshima. Once at his destination Arino drives a virtual train before trying to trick AD Urakawa in a plan that quickly backfires.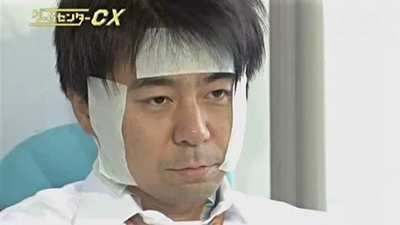 #9 - Lemmings (Live Show Recap) 9.00
Season 11 - Episode 12
All roads lead to this. It's the 24 Hour Lemmings Challenge Documentary Spectacular! This documentary special follows all aspects of the production on the day, starting from when Arino first arrived at Fuji TV HQ and leaving off shortly after the conclusion of the challenge. Not only do we get to see the behind the scenes stress of Kan, Kibe and the rest of the staff but a number of special interludes that were used to break up the monotony. These include some surprise guests, Abe's wonderful cooking and a tour of the hall of faxes. Then there was the challenge itself which turned out to be one of the closest in the history of the show and left everyone involved on the edge of their seats as it seemed that it could have easily gone either way.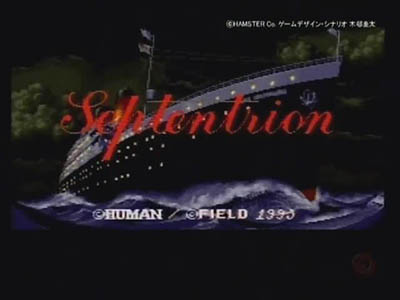 #10 - Septentrion (SOS) 9.00
Season 6 - Episode 7
The game this time is Septentrion (Vic Tokai's "SOS" in America), a Super Famicom action-adventure taking place on a sinking cruise liner, the Lady Crithania. Arino's visiting a toy store turned arcade called Sugimoto in the latest TamaGe. Once he arrives, Arino fancies his chances against a sun faded roulette game, a robot with a loose grip and a game that brings back painful memories from TamaGe past.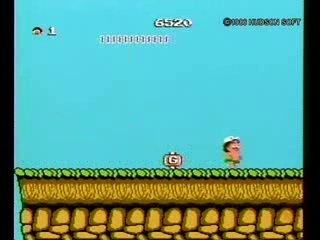 #11 - Adventure Island 9.00
Season 4 - Episode 3
There won't be any Takahashi Meijin appearance to save Arino during his challenge of another Hudson classic, Adventure Island. Will the ADs be a suitable replacement for this brutally difficult game? An arcade with the unusual title of Amusement VIKING is the venue for this week's TamaGe. Things become even more unusual when Arino exhibits actual skill when taking on a prize machine before moving on to play some of the rare VS. Super Mario Bros. For Secret Trick Jet Stream Arino receives a request for an Ice Climber glitch. In Project: DVD the staff continue their discussion over what challenges deserve to make it onto the set. The challenge that they finally settle on was one of the longest in the show's short history.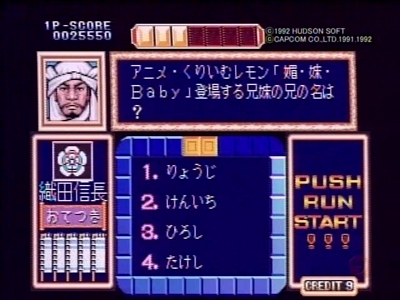 #12 - Quiz: The Feudal Lord's Ambition 9.00
Season 4 - Episode 5
It's all hands on deck for the first quiz challenge in show history when Arino takes on Quiz: The Feudal Lord's Ambition. Hopefully everyone is up to date on their early 90s Japanese pop culture. Arino visits an arcade with the unusual gimmick of having games priced as low as 10 yen but soon finds that it's too good to be true. Arino doesn't sweat that detail though as he enjoys taking down kids in Virtua Fighter 4 and Final Furlong. For a change of pace things get loud on Secret Trick Jet Stream when a listener requests a hot jam from Raid On Bungeling Bay. Secret Trick Jet Stream quickly segues into Project: DVD as Arino announces the final details about the launch of the first DVD box set.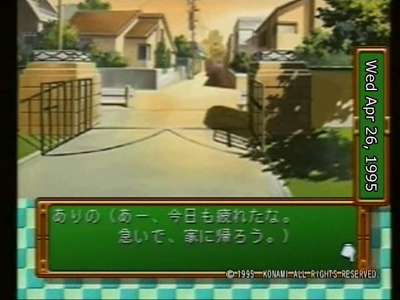 #13 - Tokimeki Memorial: Forever With You 9.00
Season 3 - Episode 3
To celebrate his recent engagement Arino is tasked with beating the dating sim, Tokimeki Memorial. The staff hope that his gameplay will instruct lovelorn viewers in how to succeed in the art of love. Even after being presented with the strategy guide Arino boldly declares that he won't be needing it as he embarks on his quest to win the heart of Fujisaki Shiori.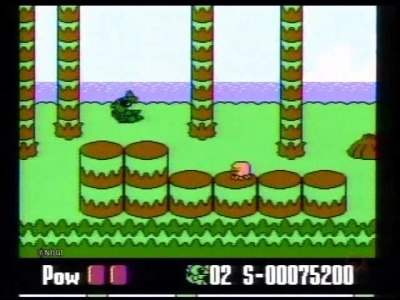 #14 - Wagyan Land (Wagan Land) 8.83
Season 7 - Episode 3
A cute but difficult platformer which is perhaps best remembered for its unique boss battles, Wagyan Land is today's challenge. While the boss battles may the game's most unique aspect it is a piece of abstract art which will cement this episode in history. A special game starring a couple of familiar faces is spotted during this week's TamaGe as Arino visits the combination arcade and game store, Takasagoya. In fact the store is nothing but familiar sightings, from previously challenged games to the TamaGe mainstay, Metal Slug. In this instalment of Project: Game Version, Game Center CX staff members discuss various game ideas with the team at indieszero with Abe especially impressing with his character designs. Last but not least, the Widescreen Series is showcased in Game & Watch: I Can't Leave You Alone.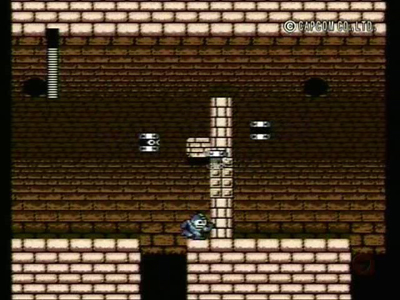 #15 - Rockman 2: Dr. Wily no Nazo (Mega Man 2) 8.80
Season 2 - Episode 9
Arino takes on the most popular game in Capcom's Mega Man series, Mega Man 2!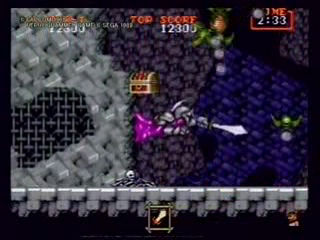 #16 - Dai Makai Mura (Ghouls 'n Ghosts) 8.75
Season 5 - Episode 4
The game dropped on Arino's lap for his latest challenge is Ghouls 'N Ghosts, the terrifying sequel to Ghosts 'N Goblins. The knight Arthur must once again descend into the pits of hell to retrieve the souls of the innocent from the clutches of Lucifer. If this 16-bit entry in the series has a boost in difficulty to go along with its graphical one, Arino doesn't have a hope in hell. The latest piece of hardware to be dredged up from the past in Aces Of Hardware is the ill-fated 3DO. Conceived of by EA's founder, Trip Hawkins, the system bet and lost big on the full motion video craze of the 90s. Arino will be a victim of that mistake when he's forced to play the abysmal Jurassic Park Interactive and a Wacky Races video game where the game part is debatable.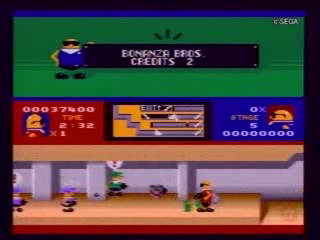 #17 - Bonanza Bros. 8.75
Season 5 - Episode 3
Arino challenges Bonanza Bros, a Mega Drive game about burglarizing buildings and hiding from the cops. A special report brings us coverage from a fan event to promote the release of the second DVD box set. The fans are teased with upcoming show merchandise before an autograph and gift giving session. The Aces Of Hardware is dedicated to Sega's Game Gear and features a couple of ports of out and out classics plus one particularly odd game.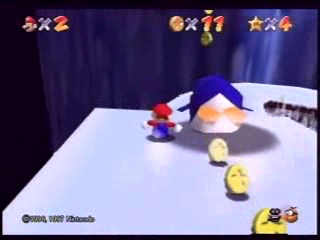 #18 - Super Mario 64 (1) 8.67
Season 4 - Episode 7
Arino had enough trouble with Mario when he was only 2D so let's see how he fares with an extra dimension in Super Mario 64. He'll have to conquer the highest mountains, ice cold tundra and searing heat on his quest to collect the required number of stars to face Bowser and save the princess. It's a bit of a special TamaGe this week as Kibe and Arino compete to get the best deal on games with only 5000 yen to spend. They both stretch their budgets a little to pick up a couple of games and Tojima makes a sudden appearance with the required gear for them to test out their purchases. The finale of Secret Jet Stream has a request for a steamy little number from the typically very serious Hokkaido Serial Murders.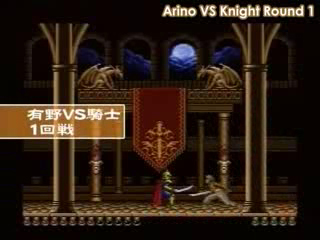 #19 - Prince of Persia (2) 8.67
Season 2 - Episode 8
Part two of the Prince of Persia challenge. The Western game completely hooks Arino in, but can he clear the game before the in game time limit?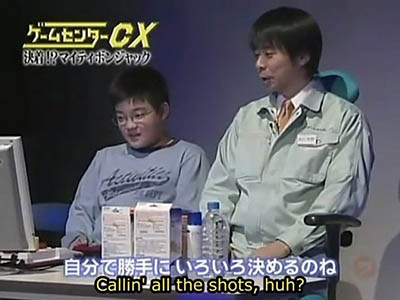 #20 - Mighty Bomb Jack (Live Show Recap) 8.67
Season 6 - Episode 5
In front of a live audience, Arino tries to complete the game that he came close to clearing Mighty Bomb Jack. The immense pressure from hundreds of eyes watching his every move makes Arino and the staff much more susceptible to mistakes. Can Arino clear his first live challenge?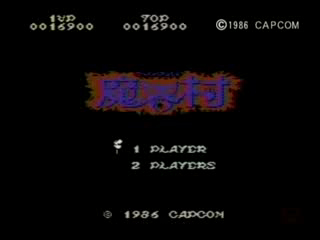 #21 - Makai Mura (Ghosts 'n Goblins) 8.67
Season 2 - Episode 3
This season opener acts as a reboot for the series which now centers around the challenge segment of the previous season and for his first challenge Arino tackles one of the scariest games of them all, Ghouls 'N Ghosts! At least it's not all doom and gloom as Arino continues his visit to the TRY Amusement Arcade. After encountering one of the more brutal game over screens Arino manages to recover to play a boat load of classic games but he still pines to get a chance at Xevious. Arino then speaks to one of the most revered game creators of all time, Sega's Yu Suzuki. They speak about a number of his cherished creations and even have a bout in Championship Boxing.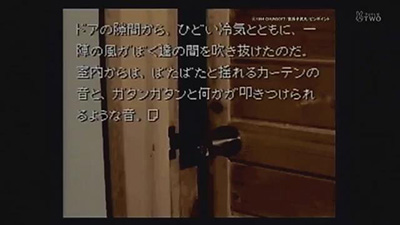 #22 - Kamaitachi no Yoru (Night Of The Sickle Weasel) 8.50
Season 14 - Episode 7
Night Of The Sickle Weasel is more interactive story than it is a traditional video game but it is very interesting nonetheless. Arino will attempt to identity the killer in this classic story setup of a group of strangers trapped in a cabin during a fierce snow storm. To keep with the theme of the challenge, Arino will be paying a visit to a charming convenience during dusk. Arino tries his hand at a typical coin flipping game before he shares some games and conversation with a couple of local kids. Arino will try to make up his deficit in To Catch A Catch Copy by picking out a historic adventure, a puzzling fantasy game and a co-operative adventure.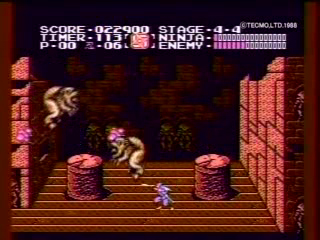 #23 - Ninja Ryukenden (Ninja Gaiden) 8.50
Season 4 - Episode 9
In this episode, Arino returns to another classic NES game. This time it's the fan-favorite Tecmo game Ninja Gaiden. With a victory here, he can bring his record for the season to a tie, but the Ninja Gaiden series is considered one of the hardest game series ever made. After some time Arino comes to the realization that it may be the hardest game he's ever played in his life... even harder than Ghosts 'n Goblins and Adventure Island! Arino pays a visit to a nostalgic little arcade with a odd name which is enjoyed by children and adults alike. There he discovers a prize machine filled with a cornucopia of pop culture icons and some strange decorations adorning the outer wall.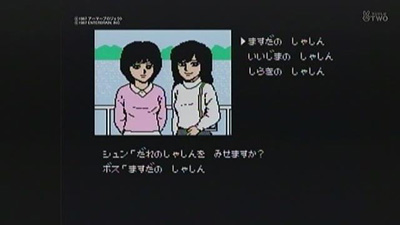 #24 - Hokkaido Rensa Satsujin: Ohotsuku ni Kiyu (Hokkaido Serial Murders: Fade to Okhotsk) 8.50
Season 13 - Episode 5
As a hint of things to come, Arino challenges Yuji Horii's Hokkaido Serial Murders. Horii, who would go on to create the Dragon Quest series, imbued this adventure classic with a strong story and sense of atmosphere and it's up to Arino to crack the case. In the latest piece of Game Center CX news we get a report from another Fuji TV public event. The staff were all there to promote the new 24 Hour Challenge DVD and Arino even took on members of the public in Super Puyo Puyo. It's the segment everyone is talking about, Shocking Videos: MAX. This time Arino diverts his eyes from shocking moments in Super Arabian, Adventure Of Xandra, Faxanadu and City Connection.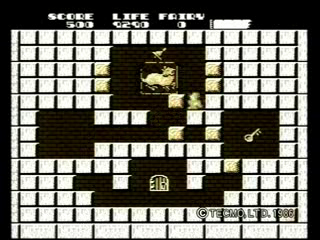 #25 - Konami Wai Wai World 8.33
Season 2 - Episode 4
Konami's all-star action platformer is the challenge this time. Konami Man and Konami Lady must rescue six of Konami's heroes in their own game worlds. This time, Arino has the strategy guide right off the bat — two of them, in fact, thanks to the staff.