The Best Episodes of GameCenter CX
Last Updated: Nov 8, 2018
GameCenter CX (domestically imported as Retro Game Master) is a Japanese television series where Shinya Arino, a member of comedy duo Yoiko, plays Japan's most popular classic video games and records his progress. From shooters (his worst genre) to puzzles (his best) and anything in between, Arino tackles an amazing variety of games. He is supported by his Assistant Directors (ADs) and staff, who offer moral support, tips and tricks, and occasionally take the controller and play themselves. He also gets the chance to interview game designers and to visit arcades all over Japan.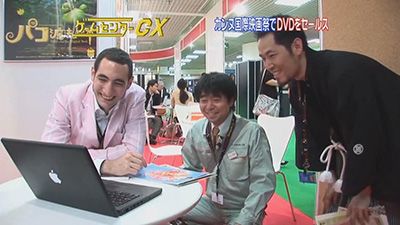 #1 - The Kacho Goes to the Cannes Film Festival
Season 9 - Episode 2
First there was South Korea, now the Chief is hitting the red carpet at the Cannes film festival to sell the show at the international film and TV market. It's not all business however as Arino visits a number of local stores and arcades. At one particular store Arino looks at their selection of Japanese games before blowing the mind of the owner with a little surprise. When they hit a local arcade, Arino and Tojima get the thrill of their lives in a full body roller coaster experience. Even with all of this we're introduced to a new segment for season 9, the Famicom Mange Café, which will focus on comic series devoted to video games. This first segment shines a light on one of the better known series of this type, Famicom Rocky.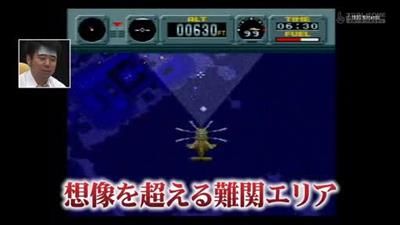 #2 - Pilotwings Live In Iwate
Season 16 - Episode 7
The story of Arino and Pilotwings is not a happy one. This game was meant to serve as a victory lap during his 40th birthday challenge and instead it humbled him for the second time. Arino is not one to let sleeping dogs lie, and so he will once again challenge Pilotwings, but this time he'll be doing it in front of a live audience of hundreds in the city of Iwate. Before we get to the challenge proper it's decided that it would be remiss not to have the first ever TamaGe in Iwate. He stops by the Shizukuishi Retrospective Store which is brimming with nostalgic food, games and paraphernalia. Arino picks up some goodies, plays some games with local kids and then checks out some more traditional games being played in the store.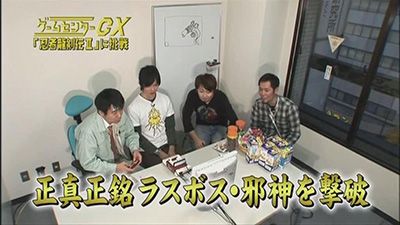 #3 - Ninja Ryukenden II: Ankoku no Jashinken (Ninja Gaiden II) (2)
Season 12 - Episode 8
Part 2 of the Ninja Gaiden II challenge. Arino continues to fight his way through the brutal game. In order to help him, Tojima returns with multiple AD's from past and present at his side. It will take the all of their combined power to finally put an end to Jaquio. In January of 2010, Game Center CX held a company day trip which doubled as a fan appreciation event. 120 lucky people were taken by bus to the event where they were greeted by Arino before moving on to a bowling alley, a picnic and finally a wrestling match which would be considered bizarre even by Japanese standards. In A Waste Of Color the first game that Arino plucks from Kibe's supply is the unique card focused RPG, Monster Maker. He then selects the Ghosts 'N Goblins spin-off, Gargoyle's Quest, a game that eventually went on to spawn a console exclusive series. The last game he chooses is a personal favorite of Kibe, Space War Of Mu.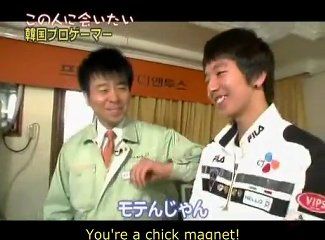 #4 - Trip to Korea by Economy Class
Season 7 - Episode 6
It's the 50th episode extravaganza! Game Center CX is finally hitting the big times and going abroad to South Korea for their first ever international trip for a TamaGe In South Korea! Watch as Arino and staff visit the best of Korean arcades and stores including a stall jam packed with games of a questionable and mysterious origin. Arino even gets the chance to interview a professional StarCraft team when he isn't buying odd souvenirs at the many local vendors lining the streets. But that's not all as in the finale Arino risks the show's budget on a single round of roulette! It's an ending that can't be missed.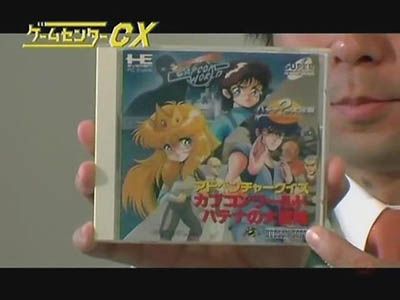 #5 - Hatena no Daibouken (Adventure Quiz: Hatena's Quest)
Season 6 - Episode 6
The best that Game Center CX has to offer must once again join forces to topple the Capcom character heavy quiz game, Adventure Quiz: Hatena's Quest. In order to best this mix of adventure and quiz game the staff will rely on a certain method that has proven to be successful in the past. For a change of pace this week's TamaGe features not one but two excursions. The first has Arino visiting a prize game heavy arcade where he tries out a unique method for winning and makes a pun of spurious quality. The next stop is Home Ground which doesn't fit any typical designation. It's best described as a themed restaurant that tries to replicate the experience of playing games at home including draws full of games and some oddly personal items.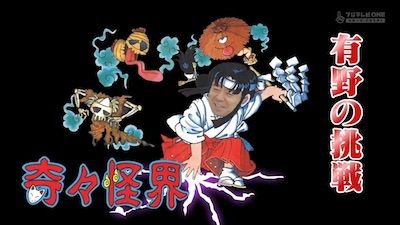 #6 - GameCenter CX in Shikoku: The 88 Game Pilgrimage / KiKi KaiKai
Season 20 - Episode 10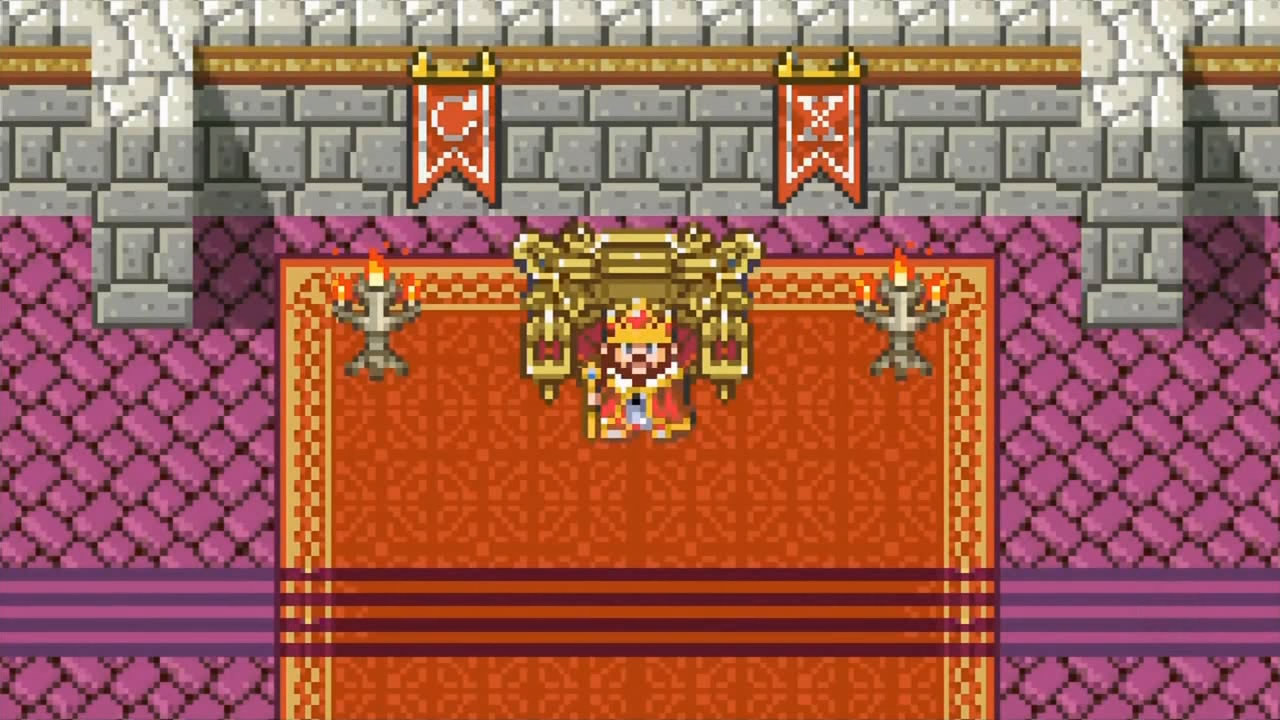 #7 - Dragon Ball Z: Super Butoden
Season 17 - Episode 9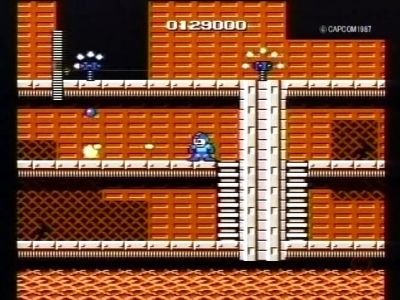 #8 - Rockman (Mega Man)
Season 7 - Episode 2
It's time for Arino to step into the boots of the Blue Bomber once again as he challenges Mega Man. Being the first entry in the venerated series, Arino will have to contest with some of its less refined aspects and what some fans call the highest difficulty level to be found in the original 6 games. In the second instalment of Project: Game Version Arino visits the developer of the game, indieszero. Once there, Arino grills company head Masanobu Suzui about his mouse and the history of the company. The Game & Watches that can't be left alone this week belong to the Silver Series of games.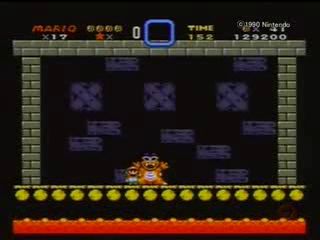 #9 - Super Mario World (2)
Season 3 - Episode 8
We pick up right where we left off as Arino struggles to conquer Super Mario World. Watch as he ventures closer to Bowser's lair in what will prove to be the most dramatic episode yet! But if you can't handle all the stress you can calm your nerves with a little Ring Ring Tactics where we find Arino struggling to decipher a string of random letters.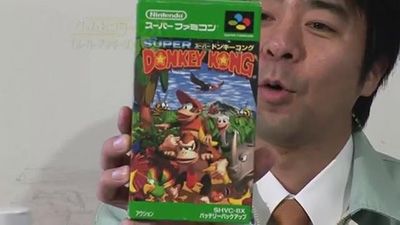 #10 - Super Donkey Kong (Donkey Kong Country) (1)
Season 10 - Episode 6
It's been a while since the show has featured a bona fide classic but that's about to change when Arino takes on Donkey Kong Country. This being a Rare developed game Arino can expect great graphics and deceptively difficult gameplay. Arino travels to a restaurant with a gaming themed dish in the latest TamaGe, and while he's waiting for his meal he partakes in some retro games of chance. Project: Game Version 2 picks up steam as we step into the recording booth with Arino. We also get a sneak peek at a few staff cameos in the game.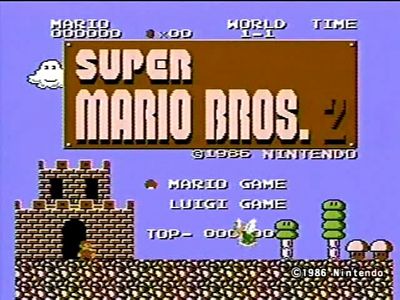 #11 - Nintendo: Super Mario Bros 1 & 2
Season 1 - Episode 10
Arino is faced with the difficult challenge of beating Super Mario Brothers 2 for the Famicom Disk System. He first practices is skills with the original Super Mario Brothers before moving onto Super Mario Brothers 2; will he be able to beat the game? Or will he be defeated by one of Nintindo's own...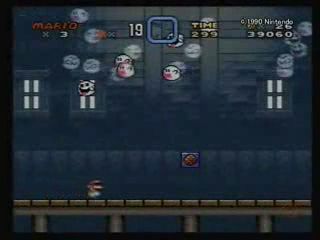 #12 - Super Mario World (1)
Season 3 - Episode 7
Arino's history with the Super Mario series is mixed to put it extremely generously. He hopes to rectify this when he challenges one of the true all time classics in Super Mario World. While some may view this game as a straight forward platformer Arino is sure to meet stiff resistance in this challenge. One of the holiest places in all of retro gaming, the mega store Super Potato, is the settings for this week's gaming excursion. Filled from floor to ceiling with classic games and systems, Arino is like a kid in a candy store. At long last Arino completes a missed connection in Ring Ring Tactics so at least this episode isn't a total failure in terms of progress.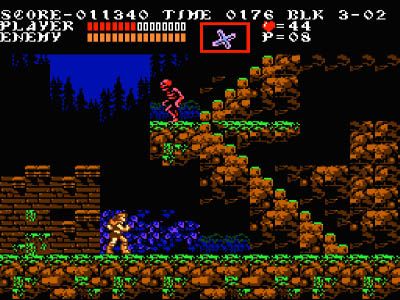 #13 - Akumajou Densetsu (Castlevania III: Dracula's Curse)
Season 6 - Episode 2
One of the most revered and hardest series on the NES, Castlevania makes its challenge debut when Arino challenges Castlevania 3. Arino will have to call on everything he has learnt over the years in order to slay the prince of darkness once and for all. If that all sounds a but too heavy then there's a TamaGe to an establishment that is a mix of arcade and diner complete with sexy outfits for wall decorations. After some light gaming Arino decides to treat the staff to a meal of his choosing. A sexy moment from a decidedly unsexy game is shown in this week's The Romance Never Ends when we take a peek at the classic detective game, Murder At The Dragon's Temple In Kyoto.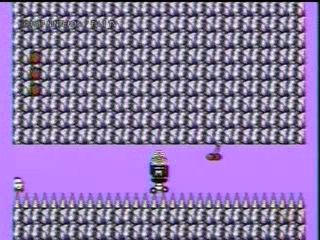 #14 - Dream Factory: Doki Doki Panic (Super Mario Bros. 2)
Season 3 - Episode 5
In a brilliant piece of network synergy Arino will challenge the disk system classic, Doki Doki Panic. Originally a promotional tool for Fuji TV, Doki Doki Panic was very famously re-skinned and released overseas as turnip picking simulator, Super Mario Bros. 2. Ring Ring Tactics features a surprise helper from the past who attempts to help Arino move ever closer to his goal.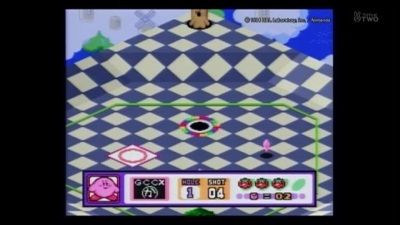 #15 - Kirby Bowl (Kirby's Dream Course)
Season 15 - Episode 7
Arino takes to the putting green when he challenges the pseudo golf game, Kirby's Dream Course. Not strictly a golf game with its mix of golf and pool like gameplay, Arino will hope this Kirby game keeps with series tradition by staying on the easier side of things. There's a surprising and awkward cameo in Retro Read Aloud when a scene filled with hope from Mother is read.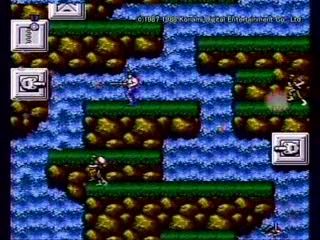 #16 - Contra
Season 5 - Episode 2
The Konami classic Contra is the featured challenge for this episode and its renowned co-op gameplay may offer Inoko MAX a chance to redeem himself after his poor showing last episode. The TamaGe for this episode features a wonderful store with a variety of nostalgic candy and game machines. There's also a great cast of supporting characters including classic movie stars, robots, aliens and idols. Aces Of Hardware this time will focus on the the obscure Cassette Vision from the even more obscure manufacturer, Epoch. While most of its games require a lot of imagination to enjoy Pakpak Monster has a very recognisable protagonist.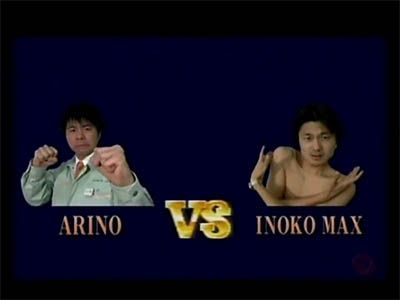 #17 - Street Fighter II
Season 6 - Episode 1
The veritable masterpiece, Street Fighter 2, serves as the opener for season 6. Since this genre of game is atypical for the show it's decided that an ending that is as equally out of the ordinary is required. No arcade trip this episode but instead we have a report from the Tokyo Game Show including highlights from a Game Center CX stage show as well as Arino's visit to the show's merchandise booth. The new segment for this season will be The Romance Never Ends, a segment focusing on some of the most risqué moments in gaming. First up is a candid moment from the anime based game, Magical Taruruuto-kun.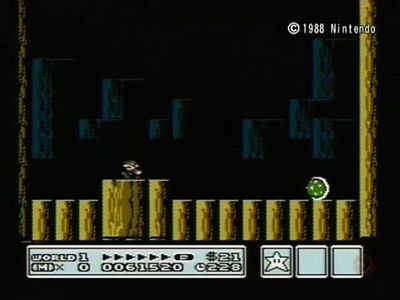 #18 - Super Mario Bros. 3
Season 2 - Episode 10
The season finale is on location at the Sun Hatoya hotel in Ito. Arino spends the last show in style. The challenge room is in a lovely suite overlooking the ocean. The TV and Famicom are all set up, and he even has a new ergonomic chair to sit in and play with the least physical stress. And the game? One of the most stressful of all: Super Mario Bros. 3.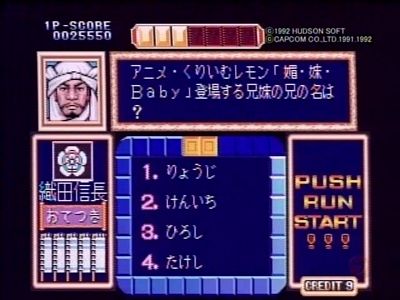 #19 - Quiz: The Feudal Lord's Ambition
Season 4 - Episode 5
It's all hands on deck for the first quiz challenge in show history when Arino takes on Quiz: The Feudal Lord's Ambition. Hopefully everyone is up to date on their early 90s Japanese pop culture. Arino visits an arcade with the unusual gimmick of having games priced as low as 10 yen but soon finds that it's too good to be true. Arino doesn't sweat that detail though as he enjoys taking down kids in Virtua Fighter 4 and Final Furlong. For a change of pace things get loud on Secret Trick Jet Stream when a listener requests a hot jam from Raid On Bungeling Bay. Secret Trick Jet Stream quickly segues into Project: DVD as Arino announces the final details about the launch of the first DVD box set.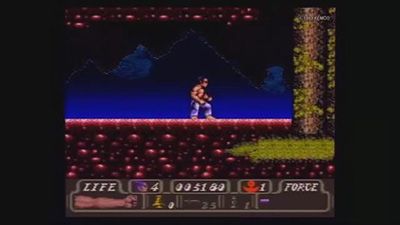 #20 - First Samurai
Season 10 - Episode 5
For today's challenge Arino will take on the bizarre European made (though you wouldn't know by looking at it) First Samurai. It's a difficult game but it's most challenging aspect may be deciphering it's voice samples. We also get a report from a recent launch event for the fifth DVD box set which included a stamp rally and the usual meet and greet. Arino attempts to sort the wheat from the chaff as he reads entries for a Retro Game Challenge 2 competition in the latest Project: Game Version 2 segment. But that's not all as there's also new footage of two sequels to games that appeared in the first Retro Game Challenge. In what will be the final time Arino gets to Sing Whatever The Hell You Want he's backed by tunes from Ghosts 'N Goblins, Final Fantasy and Mega Man.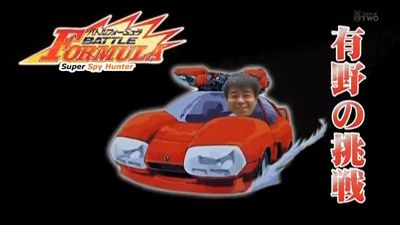 #21 - Battle Formula (Super Spy Hunter)
Season 15 - Episode 10
Super Spy Hunter is two things: rare and expensive (in Japan, anyway), and infamously difficult. Can Arino finish all six stages, or will he crash and burn? Also featured is a look at the latest GCCX stage show at the United States of Odaiba, where Arino continues to challenge F-Zero, and the next edition of Retro Read-Aloud, featuring Secret of Mana.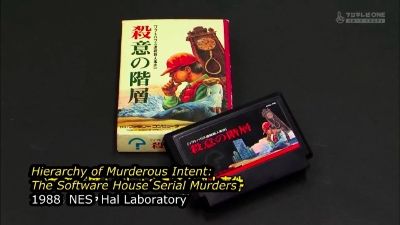 #22 - Satsui no Kaisō: Soft House Renzoku Satsujin Jiken (The Hierarchy of Murderous Intent: The Software House Serial Murders)
Season 18 - Episode 4
A murder has been committed at a small game company and there's only one man who can get to the bottom of it. Unfortunately, he wasn't available so it's up to Arino to figure out the killer in The Hierarchy of Murderous Intent: The Software House Serial Murders.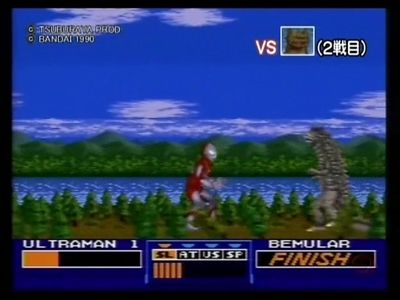 #23 - Ultraman
Season 4 - Episode 1
In this Season 4 opener, Arino challenges Ultraman for the Super Famicom! Having been promoted to Kacho, Arino sports a new blue suit and a cockier attitude.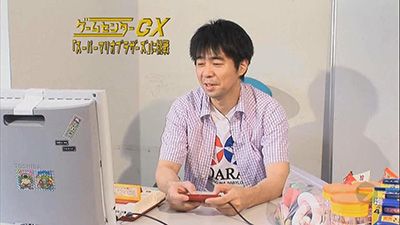 #24 - The Kacho Returns (Super Mario Bros. & Dr. Mario)
Season 9 - Episode 3
The date is July 7th and Arino is returning to work at Game Center CX for the first time in a month. He's been out of commission due to an issue with his lungs and since he is still recovering the staff have decided to take it easy on him. This episode will feature two smaller challenges against Super Mario Bros. as well as Dr. Mario and also feature some show highlights from recent memory. Don't fret though as we've also got a new Famicom Mange Café where Arino reads Famicom Soldier Of Fortune, a series about a boy who dreams of becoming a game programmer. We also have a TamaGe where Arino visits a very quaint neighborhood store with a classic mechanical game outside and a variety of classic sweets inside. It's another TamaGe location clearly adored by the local kids who even get to enjoy a little gaming time with Arino afterwards.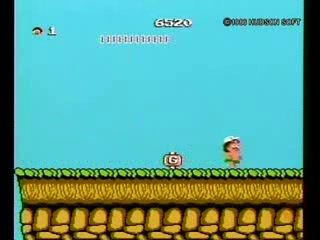 #25 - Adventure Island
Season 4 - Episode 3
There won't be any Takahashi Meijin appearance to save Arino during his challenge of another Hudson classic, Adventure Island. Will the ADs be a suitable replacement for this brutally difficult game? An arcade with the unusual title of Amusement VIKING is the venue for this week's TamaGe. Things become even more unusual when Arino exhibits actual skill when taking on a prize machine before moving on to play some of the rare VS. Super Mario Bros. For Secret Trick Jet Stream Arino receives a request for an Ice Climber glitch. In Project: DVD the staff continue their discussion over what challenges deserve to make it onto the set. The challenge that they finally settle on was one of the longest in the show's short history.