The BEST Episodes of Full Moon wo Sagashite
Every episode ever - ranked by fan votes!
Last Updated: Sep 4, 2021
Twelve-year-old Mitsuki Koyama was devastated when she was diagnosed with a malignant tumor of the throat. She had made a promise to the boy she loves that she would one day become a singer, but her illness made singing impossible. To make matters even worse, two Shinigami, Takuto and Meroko, appeared to Mitsuki and informed her that she only had one year left to live. This news provides an even greater motivation for Mitsuki to fulfill her dreams, and with a little bit of divine intervention, she begins her quest to become a professional singer so she can be reunited with Eichi before time runs out.
Watch Now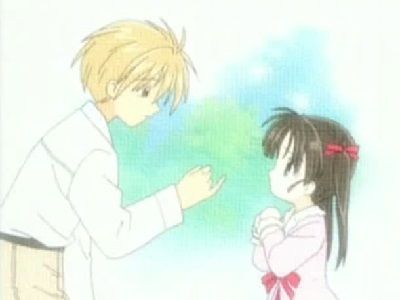 #1 - My Promise to Eichi
Season 1 - Episode 2 - Aired Apr 13, 2002
Meroko and Takuto argue about letting Mitsuki audition. Mitsuki, Meroko, and Takuto talk about why she wants to become a singer. The Shinigami find out about Eichi-kun, and then Takuto and Meroko switch sides of the argument. Takuto thinks that's an immoral reason for singing, gets angry at her, and flies off. Meroko reads Mitsuki's fortune and says that it will be her lucky day. Meroko and Mitsuki go shopping, and then Meroko pretends to be Eichi-kun. In the end, Mitsuki tells Takuto that she really does love to sing and it's not just for Eichi, and the two make up.
33 votes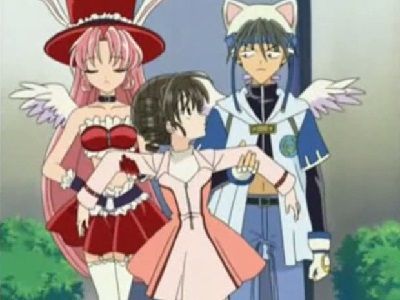 #2 - I Want To Sing!
Season 1 - Episode 1 - Aired Apr 6, 2002
A 12-year-old girl named Mitsuki Koyama dreams of becoming a great singer and of her childhood friend, Eichi. Unfortunately, she has sarcoma, a tumor in her throat, preventing her from becoming a singer. Moreover, her grandmother does not want her to have anything to do with music. Mitsuki gets an audition at Seed Records Studio. She tries to persuade her doctor, Wakaoji, into taking her there, but she fails. What's worse is that a pair of Shinigami, Takuto and Meroko, appear and tell Mitsuki that she has only one year left to live. Not fearing anything anymore, Mitsuki runs off to the audition. Takuto and Meroko decide to help Mitsuki by transforming her into a 16-year-old!
33 votes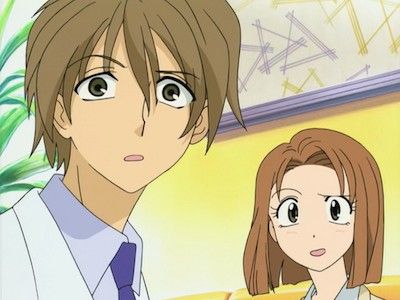 #3 - Along Came the Manager
Season 1 - Episode 3 - Aired Apr 20, 2002
After a day of school, Mitsuki gets a call from Dr. Wakaoji. He explains that Mitsuki's new manager Masami Oshige wants to meet her at the hospital. However, Mitsuki will have to be in her 16-year-old form in front of the manager, and she'll have to be in her regular 12-year-old form in front of Dr. Wakaoji, with them both in the same room. Since telling the truth isn't an option, Meroko takes it upon herself to solve the problem. In the end, Mitsuki and the shinigami manage to trick them.
32 votes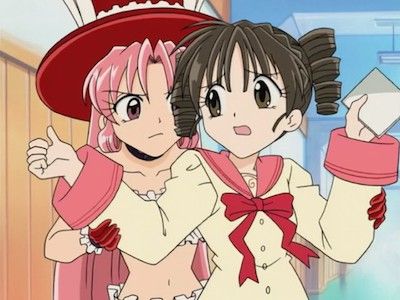 #4 - Is It Really A Hit?
Season 1 - Episode 8 - Aired May 25, 2002
Full Moon's debut maxi single, "Myself," is now on sale! The good news is that it's a smash hit! The bad news is that no one at Mitsuki's school seems to be talking about the CD, and Mitsuki doesn't have any friends nor the confidence to spread the word about her single.
2 votes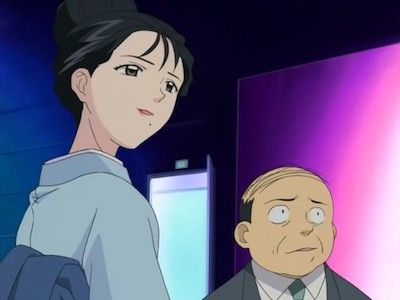 #5 - The Rules of Show Business
Season 1 - Episode 10 - Aired Jun 8, 2002
Mitsuki gets to debut on TV on a show starring Fuyuko Komaki. However, Komaki doesn't seem to like Mitsuki very much.
2 votes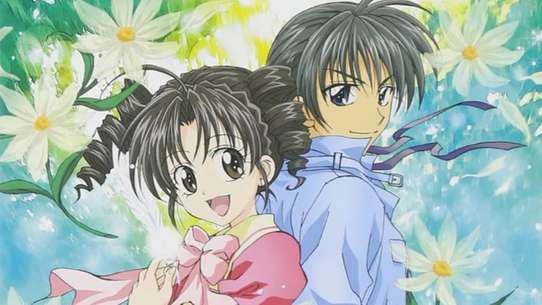 #6 - Do Your Best, Substitute Manager
Season 1 - Episode 14 - Aired Jul 6, 2002
Ms. Oshige is sick in the hospital today. So, Mitsuki will have to deal with her clumsy substitute manager, Kotarou Akiba.
2 votes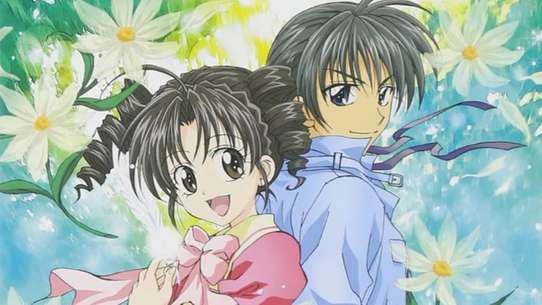 #7 - Run to the Audition
Season 1 - Episode 18 - Aired Aug 3, 2002
Takuto finds Mitsuki, transforms her, and goes with her to the commercial audition. In Meroko's Shinigami handbook, the word, "Audition," appeared backwards on a page, meaning that the upcoming audition will cause an early death. So, Meroko tries to stop Mitsuki and Takuto from making it to the audition.
2 votes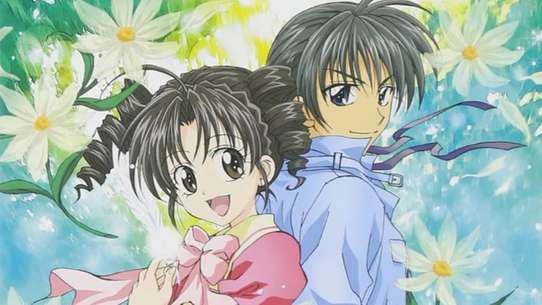 #8 - A Singer's Voice That Can't Be Heard
Season 1 - Episode 19 - Aired Aug 10, 2002
Mitsuki has arrived at the Mermaid Tear Image Character Audition, only to find out that she is late and that Madoka has won by default. Things get even worse when Oshige and Dr. Wakaoji catch up with Mitsuki. It seems that Oshige is looking for the 16-year-old "Full Moon" Mitsuki, and Wakaoji is searching for the 12-year-old Mitsuki. She and Takuto run away from the two. However, Mitsuki is depressed about how Oshige and Wakaoji may discover that the 16-year-old Full Moon and the 12-year-old Mitsuki are the same person, how she can't go back to them, and how she may not get to be Full Moon anymore. Meanwhile, the news that Full Moon has quit the business floods the media. Mitsuki hides out by the shore, where she hears her song, Myself, sung by Takuto.
2 votes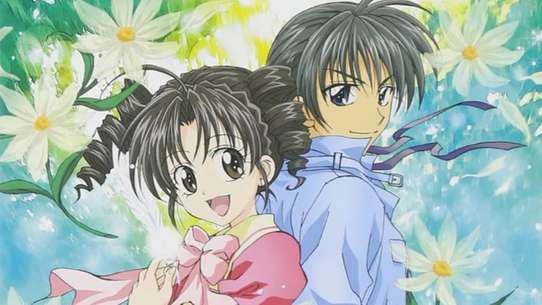 #9 - Meroko, All Alone
Season 1 - Episode 20 - Aired Aug 17, 2002
Despite being scolded by her grandmother and telling Oshige and Dr. Wakaoji everything that has happened to her, everything seems to be back to normal for Mitsuki. But there's something missing from all this; where's Meroko? Why, she's playing basketball at a school gym, of course!
2 votes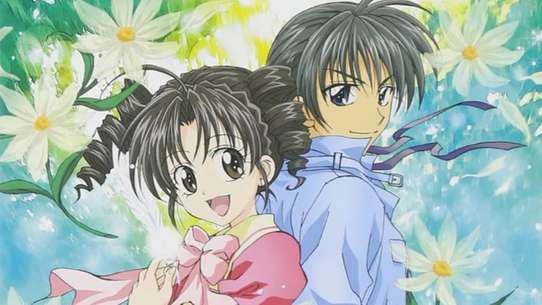 #10 - My Father's Song
Season 1 - Episode 24 - Aired Sep 14, 2002
Mitsuki second single will be "Eternal Snow," a secret song by the legendary band, Route L. Coincidentally, Madoka chooses to debut as a singer with that very song!
2 votes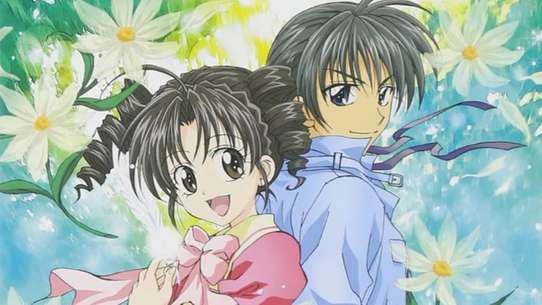 #11 - Please Dr. Wakaoji?
Season 1 - Episode 25 - Aired Sep 21, 2002
Mitsuki needs Dr. Wakaoji to produce her song, but she doesn't have the courage to ask her. When Oshige and Meroko try to persuade Wakaoji, he declines. Even when Mitsuki finally gathers the strength to ask him, he still declines. But, after hearing Takuto's words, Wakaoji thinks heavily about this. After a few days, Wakaoji has decided to become Mitsuki's producer.
2 votes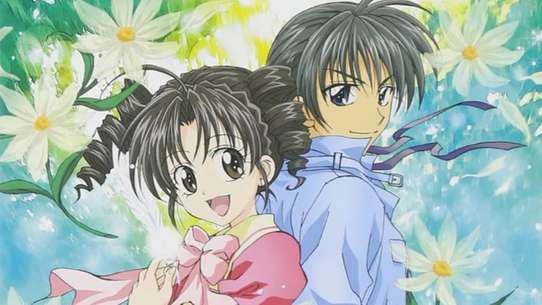 #12 - My Message
Season 1 - Episode 26 - Aired Sep 28, 2002
Wakaoji tells Mitsuki to think about what kind of message she wants to send when she's going to sing "Eternal Snow." So, Mitsuki, Takuto, and Meroko rummage through the Kouyama family's old things to see what kind of message Mitsuki's father wanted to send. They then find a jeweled music box that plays the "Eternal Snow" melody.
2 votes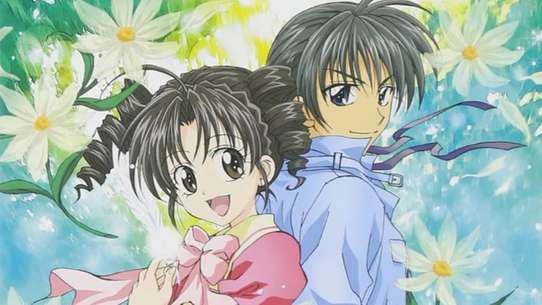 #13 - I Won't Lose
Season 1 - Episode 27 - Aired Oct 5, 2002
Fearing that she may lose to Full Moon, Madoka gets a reporter to take a photo of Full Moon and Wakaoji together. This starts a scandal about Full Moon and Wakaoji having a secret date.
2 votes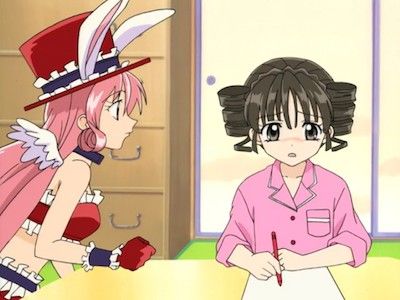 #14 - Thoughts On a Song
Season 1 - Episode 4 - Aired Apr 27, 2002
Mitsuki's debut CD is already being discussed by her producer, Mr. Takasu. Takasu wants her to sing a pre-written song for her debut, but Mitsuki wants to sing a song with her feelings in it. So, now Mitsuki has three days to write her own song.
3 votes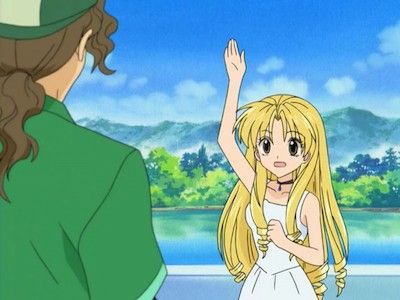 #15 - Her First Assignment
Season 1 - Episode 5 - Aired May 4, 2002
Mitsuki's first job starts out rough because she worries about whether or not she's acting her age. But, after talking to three high school girls, she manages to get through the day, now reassured of herself.
1 votes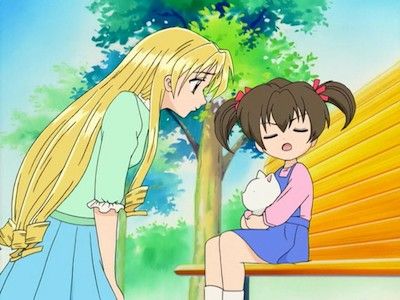 #16 - A Long Day in the Studio
Season 1 - Episode 6 - Aired May 11, 2002
Mitsuki and Takuto (pretending to be a doll) go to the studio to do a recording while Meroko stays at home, posing as Mitsuki. While Mitsuki learns what to do in a recording booth, a little girl named Nanami sneaks in and takes Takuto away. When Mitsuki finds them, Nanami refuses to give Takuto back.
1 votes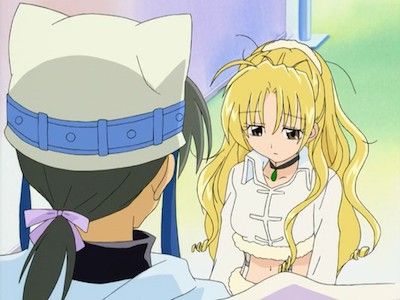 #17 - Full Moon Debuts!
Season 1 - Episode 7 - Aired May 18, 2002
It's time for Full Moon's first live performance! But when a girl from the past questions Mitsuki's abilities as a singer, she begins to doubt herself.
1 votes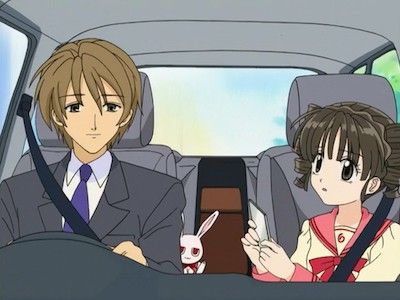 #18 - I Want You to Hear It!
Season 1 - Episode 9 - Aired Jun 1, 2002
You'd think that since "Myself" is such a big hit, everyone must have listened to it. But, Mitsuki soon learns that Dr. Wakaoji has not listened to "Myself," and she really wants him to hear it.
1 votes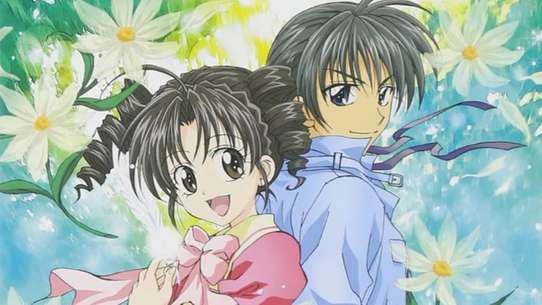 #19 - The Dangerous Lens
Season 1 - Episode 11 - Aired Jun 15, 2002
There is a photographer named Saegusa who has a reputation of destroying celebrities' images with his pictures. His next target: Full Moon.
1 votes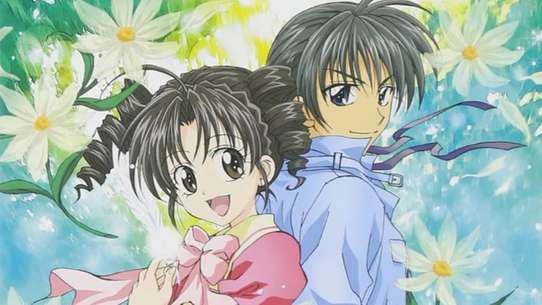 #20 - Green Onion Ramen and the Saint's Stone
Season 1 - Episode 12 - Aired Jun 22, 2002
Takuto gets mad at Mitsuki for drawing a terrible picture of him. He fies off and Meroko follows. Meanwhile, an old man collapses in frotn of the house, and Ms. Tanaka takes him in. As a show of gratitude, the old man gives Tanaka the Saint's Stone, a big rock that has the power to expel Shinigami. So, naturally, the stone prevents Takuto and Meroko from getting into contact with Mitsuki, which is bad because she has a job to do later.
1 votes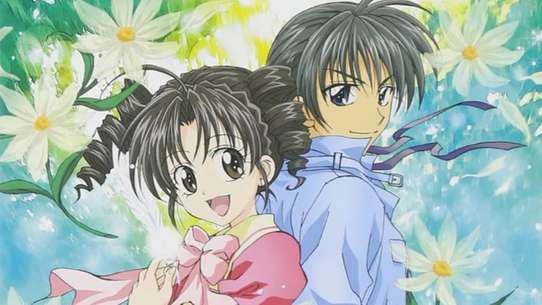 #21 - A Mini Concert
Season 1 - Episode 13 - Aired Jun 29, 2002
Mitsuki holds a Full Moon mini-concert at the Hiiragi Preschool. All the kids love her except for this one mean little boy, Taiki, who looks very similar to Eichi. As the day goes on, Taiki does a lot of bad things to Mitsuki from lifting up her skirt to stealing her stage costume to wrecking the entire concert. Despite all that has happened, Mitsuki still feels that Taiki did all this for a good reason.
1 votes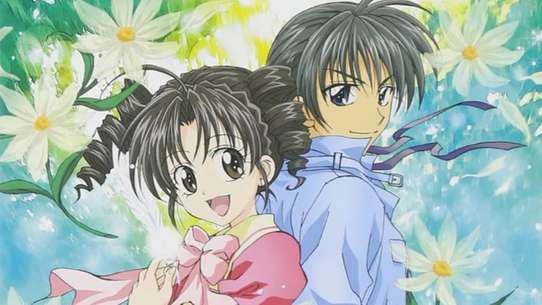 #22 - Her First Kiss!?
Season 1 - Episode 15 - Aired Jul 13, 2002
It's summertime, and Mitsuki gets a job by the beach. When Mitsuki gets harassed by three boys, an attractive young man named Murakami saves and befriends her. However, Takuto doesn't trust the guy one bit. He wants Mitsuki to not see him again, but she doesn't want to do that. As a result, Takuto flies off on his own (again). Mitsuki is on break from work the next day. Murakami invites her to tour the place on his yacht. Out of spite of Takuto, she humbly accepts. Unbeknownst to her, Murakami plans to kiss Mitsuki and capture it all on videotape.
1 votes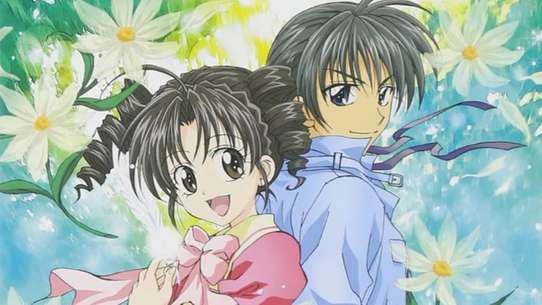 #23 - The Rival Appears!
Season 1 - Episode 16 - Aired Jul 20, 2002
Mitsuki gets an audition for a shampoo commercial. It's Meroko's turn to go out with Mitsuki while Takuto stays home. Unfortunately, Meroko gets her lost when finding the site for the audition. What's worse is that the girl from the singing audition back in the first episode has returned! Her name is Madoka Wakamatsu, and she's willing to do anything to keep Mitsuki from winning the audition.
1 votes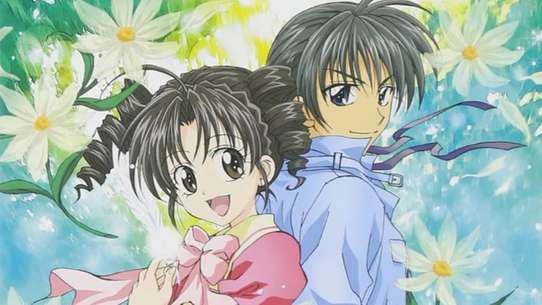 #24 - Takuto and Mitsuki's Disagreement
Season 1 - Episode 17 - Aired Jul 27, 2002
The judges have come to this conclusion: a camera test for Full Moon and Madoka will be held the day after tomorrow. From there, either Full Moon or Madoka will be chosen for the job. When Mitsuki asks about Takuto's past, Takuto gets mad at her and flies off, and Meroko soon follows. Meanwhile, Madoka gets opportunities to help her image and get the job. Mitsuki goes outside and blows her whistle so that Takuto will come back. Her illness causes her to collapse and be taken to the hospital. The next day, she gets out of her hospital bed to go to the camera shoot, losing her whistle.
1 votes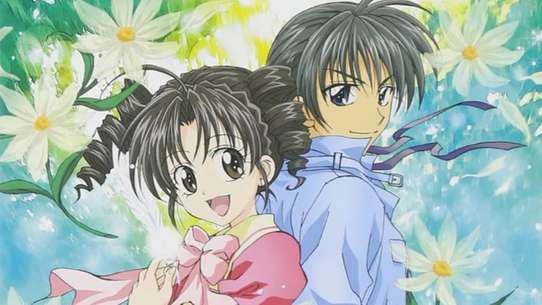 #25 - A New Inspiration
Season 1 - Episode 21 - Aired Aug 24, 2002
Full Moon is back, and she's going to appear on a TV music program. Despite all the gossip, she's not going to be held back. That is, until Madoka decides to do something about it.
1 votes