The BEST Episodes of Flower Boy Next Door
Every episode ever - ranked by fan votes!
Last Updated: Nov 23, 2021
Go Dok-mi (Park Shin-hye) doesn't spend all day dreaming about her knight in shining armor — she's too busy spying on her neighbors who all happen to be hot, "flower-boy" types, including cartoon artist Oh Jin-rak (Kim Ji-hoon). But when Enrique Geum (Yoon Si-yoon), the new pretty boy next door, catches her, Dok-mi is finally forced to face the consequences - without the safety of binoculars and curtains. Will he be able to convince this "urban Rapunzel" to let her hair down? Whether you're a lover or a fighter, this sensitive man will captivate your sensibilities.
Watch Now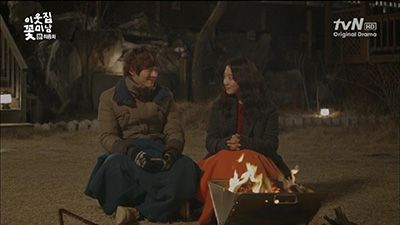 #1 - Love your neighbor.
Season 1 - Episode 16 - Aired Feb 26, 2013
Dok Mi finally confesses to Enrique, but the road to a happy ending is still a bumpy one.
45 votes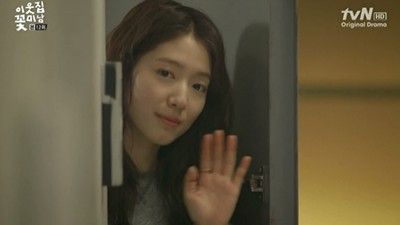 #2 - The wind blows. I like you.
Season 1 - Episode 12 - Aired Feb 12, 2013
Enrique's accident causes Dok Mi and Enrique to accept how they really feel about each other.
41 votes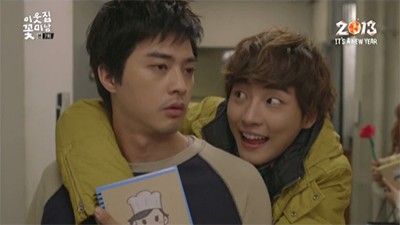 #3 - Pride and Prejudice and Misunderstanding
Season 1 - Episode 7 - Aired Jan 28, 2013
Cha Do Hwi tells Jae Won and Enrique about her version of what happened to Dok Mi when she was in High school and how she hopes they'll be friends again. Enrique tries to convince Dok Mi to face her "friend" and forget about past what causes him to be kicked out by Dok Mi. Enrique goes back to his brother's and decides to give up about Dok Mi. But when Seo Young find out about Tae Joon's departure and Enrique tries to confort her by hugging her, Dok Mi interferes.
41 votes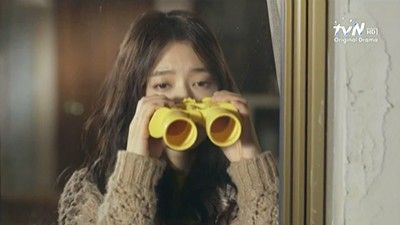 #4 - I Steal Peeks at Him Every Day
Season 1 - Episode 1 - Aired Jan 7, 2013
Go Dok Mi has been locked in her apartment for months, her life built around her neighbor Tae Joon and his dog in the next building whom she spies on. She's finally forced out of her safe haven when she's discovered by her next door neighbor Jin Rok and peaks his curiosity, just as she is caught spying by Tae Joon's famous houseguest.
47 votes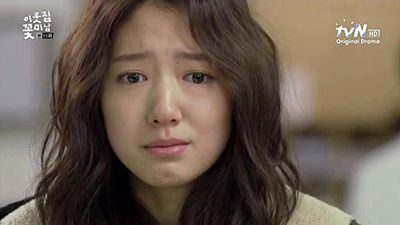 #5 - Can I return to the me of the past?
Season 1 - Episode 11 - Aired Feb 11, 2013
Enrique is assaulted by an old woman and the accident she caused has made him realize his love for Dok-Mi. Meanwhile, Dok-Mi is still beside Jin-Rak at the gallery event but she quickly ran away when she received the bad news from Jin-Rak. Rushing to the hospital, Dok-Mi is reassured to see Enrique safe. Not running away anymore, she consoles the one she's longing for.
41 votes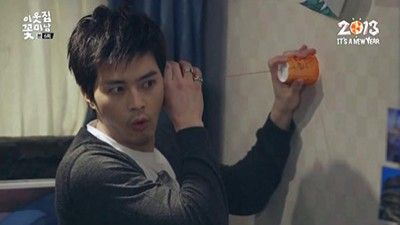 #6 - The keywords for meetings are 'Fateful' and 'Ill-fated
Season 1 - Episode 6 - Aired Jan 22, 2013
After Enrique comes back from his escapade to the PC Room with Jin Rak, he turns out to be kikcked out by Tae Joon and has no place to stay ,meanwhile Dok Mi finally faces Do Hwi and draw the a wide gap between them. Though, Dok Mi though she would be at peace for a moment, she finds herself trapped with Enrique when she has to edit his autobiography. Enrique becomes the first person to be this close to her and be able to see trough her world.
41 votes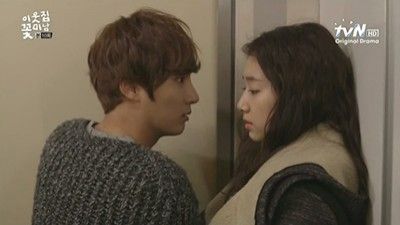 #7 - If you want to know the enemy, don't look with my eyes, but hers!
Season 1 - Episode 10 - Aired Feb 5, 2013
Something urges Enrique to stay in Korea but will things work out as he's hoping?
41 votes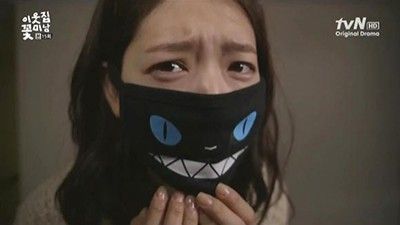 #8 - Love sometimes seeks a further path
Season 1 - Episode 15 - Aired Feb 25, 2013
Dok Mi and Enrique learn that it's not easy living in the other person's shoes, but it does bring them closer together.
44 votes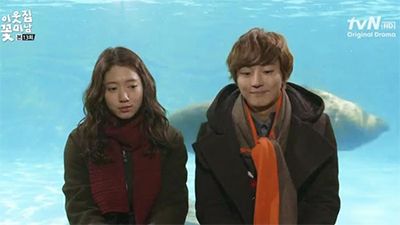 #9 - Should I dream a new dream?
Season 1 - Episode 13 - Aired Feb 18, 2013
With Jin Rak's comic, Dok Mi learns to open up to the world and free herself from her tower.
42 votes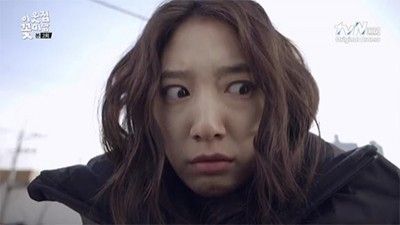 #10 - Please just leave me alone!
Season 1 - Episode 2 - Aired Jan 8, 2013
Enrique causes a commotion outside of Dok Mi's apartment while we get a glimpse into why she keeps to herself. Jin Rak's crush on her grows while Enrique learns her spying was a misunderstanding. Dok Mi finds herself face to face with her crush after being rescued by Enrique who now considers her as a friend.
45 votes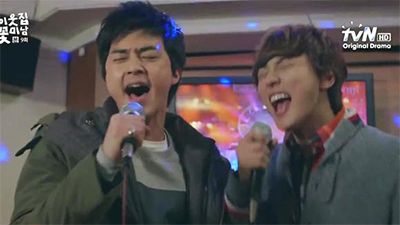 #11 - I love what I know. I know what I love.
Season 1 - Episode 9 - Aired Feb 4, 2013
Time is running away and Enrique has to go back to Spain when Seo Young, out of despair, threatens Tae Joon with Enrique's handphone pictures. Despite her love for him, Tae Joon leaves without regrets and Enrique is helpless. Another meeting at Watanabe's house occurs.
41 votes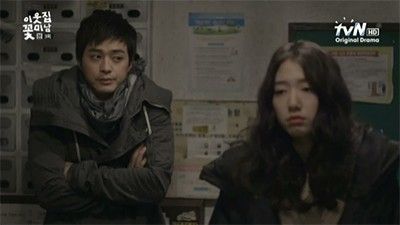 #12 - First Loves Hurt and Crushes are Sad
Season 1 - Episode 3 - Aired Jan 14, 2013
Dok Mi is forced to stay for dinner after Enrique begs, face to face with her crush. Enrique's love has come to an end and he forces her to take a trip with him to sooth his pain. Once again stuck with him, they are stopped by Jin Rak before they can set off.
45 votes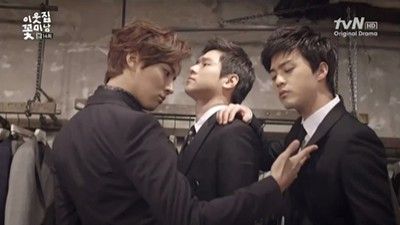 #13 - Sometimes love is looking at two different maps
Season 1 - Episode 14 - Aired Feb 19, 2013
A blackout brings Jin Rak, Dok Mi, and Watanabe together in Enrique's home.
43 votes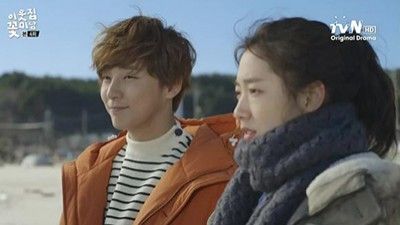 #14 - No such things as kind lies or white lies?
Season 1 - Episode 4 - Aired Jan 15, 2013
After coming clean on her lie, Enrique decides to take Dok Mi to the beach instead of home. He notices her at peace while staring out at the waves. Enrique falls into the ocean but a nice old woman takes them in and feeds them while his clothes dry. They end up staying overnight since he couldn't drink and drive which is better for Dok Mi whose source of her stress waits for her in Jin Rak's apartment.
44 votes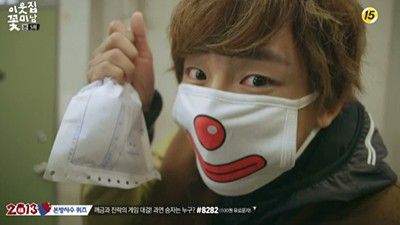 #15 - I Make a Hundred Reasons to Run into You By Chance
Season 1 - Episode 5 - Aired Jan 21, 2013
Do Hwi had her first kiss with Enrique meanwhile Jin Rak finally opens up about his feelings to Dong Hun. We learn more about our heroine past close friendship with Do Hwi and her first meeting with Jin Rak. Still, Dok Mi stubborness leads her to lock herself in her appartement but Enrique keeps clinging onto her. Who's gonna be Enrique new friend? Will Jin Rak make a move?
42 votes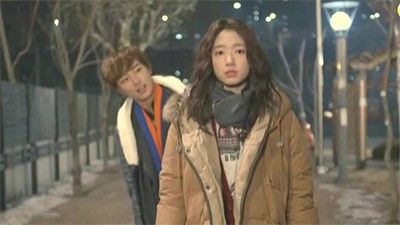 #16 - There's a Hazardous Tunnel Zone Ahead
Season 1 - Episode 8 - Aired Jan 29, 2013
Relationships start to come to a head as peoples true feelings come out.
41 votes