The BEST Episodes of Weightlifting Fairy Kim Bok-Joo
Every episode ever - ranked by fan votes!
Last Updated: Sep 17, 2021
This drama is inspired by the life of South Korean Olympic weightlifter gold-medalist Jang Mi-ran and it's about college athletes who fighting for their dreams and finding love. Kim Bok-joo is a student in Hanwool College of Physical Education. She has shown strength like no other since she was a child as influenced by her former weightlifter father. She looks thoughtless at a first glance, but inside she's as fragile as glass and has deep recognition. Jung Joon-hyung is Kim Bok-joo's best friend. He is a born swimmer but ever since he was disqualified from his first international event, he suffers from 'start trauma'. Along with Kim Bok-joo, he overcomes his troubles and finds his dream and love. Song Shi-ho is a rhythm gymnast who also attends Hanwool College of Physical Education. She started gymnastics since she was 5 and won the Asian Games at the age of 18. She's always been the best since then but mental pressure caused her to break up with Jung Joon-hyung and regret it.
Watch Now
#1 - Spring, Youth and Us Again
Season 1 - Episode 16 - Aired Jan 11, 2017
Joon-hyung goes to the hospital to see Chang-gul, who asks him to hide the operation from Bok-joo so she can focus on her training.
45 votes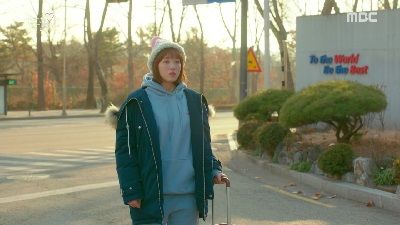 #2 - That's How You Become an Adult
Season 1 - Episode 15 - Aired Jan 5, 2017
Joon-hyung is reunited with his mother. The next day he goes back home to retrieve some childhood photos and overhears something that shocks him.
42 votes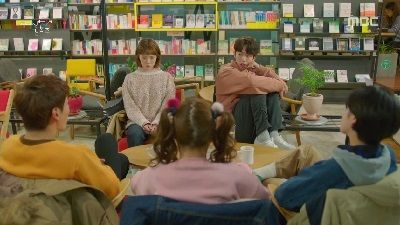 #3 - This Girl Is Mine
Season 1 - Episode 14 - Aired Jan 4, 2017
Love is in the air as another secret relationship comes out into the open. Bok-joo is nervous after Nan-hee's stern warning to her friends.
43 votes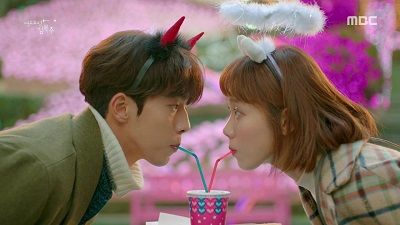 #4 - Her Bucket List
Season 1 - Episode 12 - Aired Dec 22, 2016
Bok-joo is taken aback at the sight of Shi-ho stuffing her face but keeps it from Joon-hyung. Joon-hyung invites Bok-joo to an amusement park.
45 votes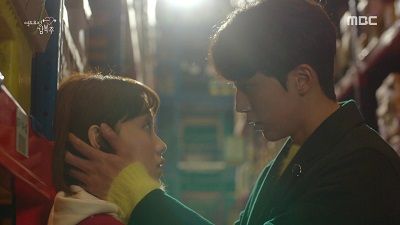 #5 - It's the End, It's Not the End
Season 1 - Episode 11 - Aired Dec 21, 2016
After Bok-joo's disappearance in the aftermath of Coach Choi's firing, she shows up and tells her father she wants to quit weightlifting.
41 votes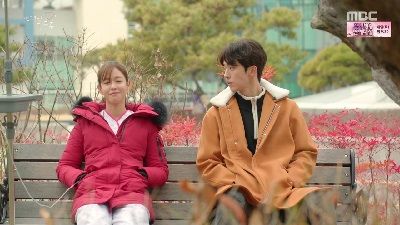 #6 - Round off Love, and It Becomes Jealousy
Season 1 - Episode 13 - Aired Dec 28, 2016
Joon-hyung and Bok-joo are now a couple after letting each other know how they feel. Joon-hyung doesn't notice a call from Shi-ho.
41 votes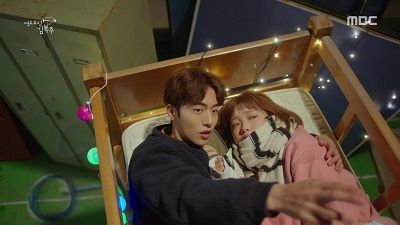 #7 - The Wind is Blowing
Season 1 - Episode 8 - Aired Dec 8, 2016
Shi-ho snatches Bok-joo's phone away while she is speaking with Joon-hyung. Bok-joo sleeps in a different room after finding out about the diary.
44 votes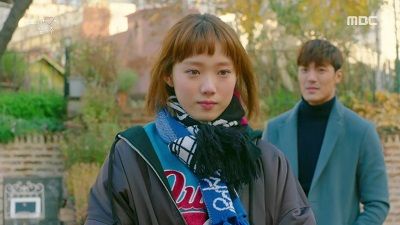 #8 - A Comma or a Period
Season 1 - Episode 10 - Aired Dec 15, 2016
Joon-hyung criticizes Jae-yi after he shows up at a weightlifting competition to cheer Bok-joo on, not knowing she doesn't want to be seen like that.
39 votes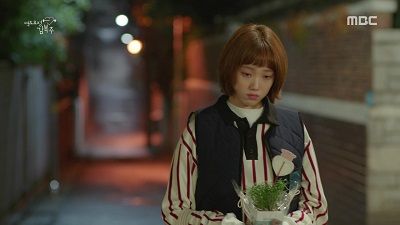 #9 - Happy Birthday To
Season 1 - Episode 7 - Aired Dec 7, 2016
Bok-joo's coach and manager find out she is going to a weight loss clinic and tell her father, who is furious. Bok-joo tries to apologize.
41 votes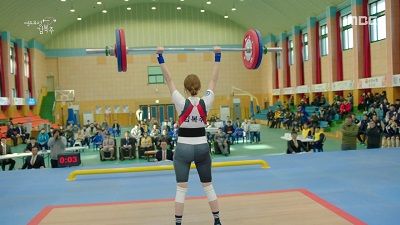 #10 - The Merits of a Secret Crush
Season 1 - Episode 9 - Aired Dec 14, 2016
Jae-yi sees Bok-joo while he is at the university. Joon-hyung tries to cover for her, but Bok-joo confesses to Jae-yi that she is a weightlifter.
42 votes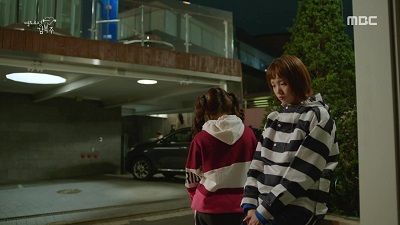 #11 - Long Tails Either Get Caught or Get Stepped on
Season 1 - Episode 6 - Aired Dec 1, 2016
Bok-joo is delighted to get a ride from Jae-yi after the concert. While Joon-hyung is in counseling he recalls an incident from his childhood.
45 votes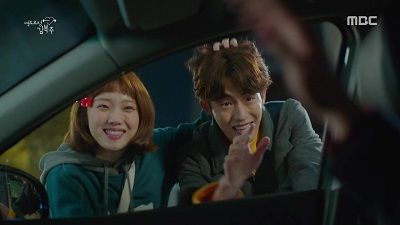 #12 - I'm Happy Because I'm a Woman
Season 1 - Episode 5 - Aired Nov 30, 2016
Joon-hyung runs into Bok-joo when he visits Jae-yi at the clinic. Bok-joo hides the truth from Jae-yi and explains that they are just old classmates.
40 votes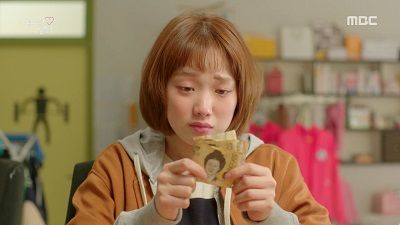 #13 - Let It Go
Season 1 - Episode 3 - Aired Nov 23, 2016
Bok-joo visits Jae-yi's weight loss clinic but worries about the price. She then hears about a mountain climbing contest with a big prize.
41 votes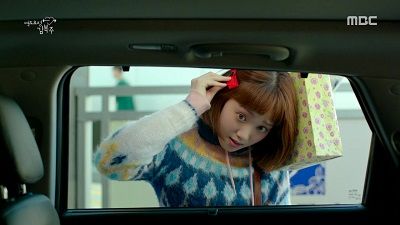 #14 - Her Double Life
Season 1 - Episode 4 - Aired Nov 24, 2016
Bok-joo pays the clinic fees and gets an examination, but is warned not to overdo it. Bok-joo wants to thank Jae-yi for lending her his umbrella.
38 votes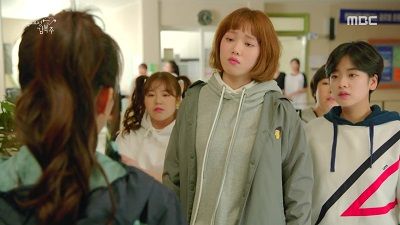 #15 - What Do We Do About the People We Hate?
Season 1 - Episode 1 - Aired Nov 16, 2016
One day Bok-joo, the star of the weightlifting club at her sports university, runs into Joon-hyung, a swimmer who is weak under pressure.
56 votes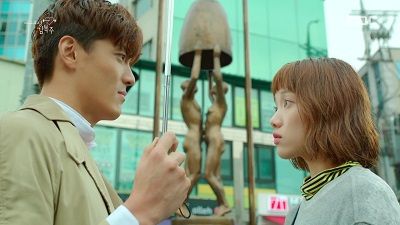 #16 - When I Fall in Love With You
Season 1 - Episode 2 - Aired Nov 17, 2016
After Joon-hyung saves Bok-joo when she falls into the pool, they realize they were friends in childhood. Joon-hyung comments on Bok-joo's weight.
45 votes