The BEST Episodes of Feel Good To Die
Every episode ever - ranked by fan votes!
Last Updated: Dec 23, 2021
Lee Roo-Da tries to reform her tyrannical boss Baek Jin-Sang to become a new and better man. Because the boss has such a terrible personality, all of his subordinates including Roo-Da despise him. One day, Roo-Da is so mad at him that she hopes he dies already. When he gets hit by a truck and dies, she blames herself and wishes that it would all be a dream. The next morning, she wakes up and learns that she has been caught up in a time rift, and her battle to bring her boss back to life begins.
Watch Now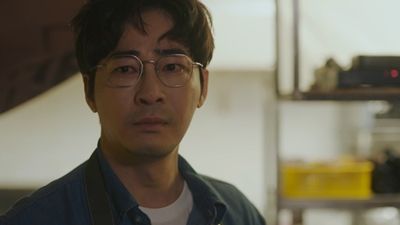 #1 - The Sanitary Inspection
Season 1 - Episode 12 - Aired Nov 22, 2018
Jin Sang uses the time loop over and over to get what he wants, but nothing changes. Roo Da tells him that he must change in order to expect different re-sults. Jin Sang goes back to the restaurant and tries to be a good store manager. However, Si Baek makes her move.
6 votes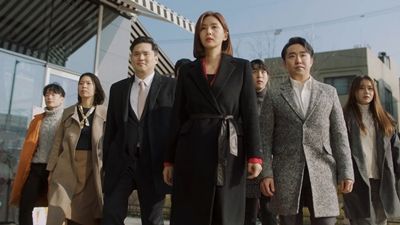 #2 - Wordplay
Season 1 - Episode 14 - Aired Nov 28, 2018
Joon Ho joins in to work at the Garibong franchise with Jin Sang and Roo Da. They try whatever they can to double their sales. The company is shocked by how much the Garibong franchise ordered for the ingredients, but nobody thinks they can make it. However, things turn out different from what everyone expected.
8 votes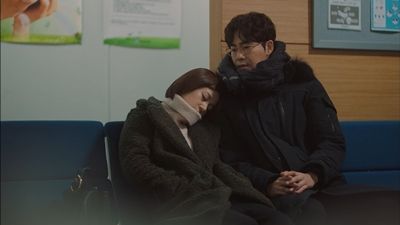 #3 - You Are a Good Person
Season 1 - Episode 24 - Aired Dec 13, 2018
When the news gets aired, Jin Sang reflects on his past and decides to apologize to Hyun Jung. Roo Da persuades her guardian, the security guard, to meet Jin Sang. However, Joon Ho tells Roo Da about what he overheard the other day. Roo Da realizes that Jin Sang is in danger.
6 votes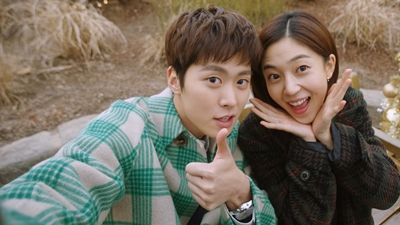 #4 - The Time Loop Disappears
Season 1 - Episode 18 - Aired Dec 5, 2018
Jin Sang follows Roo Da and Joon Ho on their date. Just about when they are about to kiss, he stops them and initiates the time loop. Jin Sang tries and tries to stop the inevitable but fails. But just as he thinks Roo Da's heart's about to change, the time loop suddenly disappears.
7 votes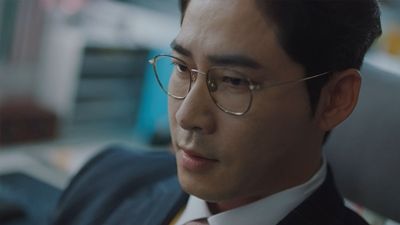 #5 - Trying Small Things
Season 1 - Episode 2 - Aired Nov 7, 2018
Roo Da falls into a time slip and keeps living the day of Jin Sang's death. She falls into despair and gives up on all hope. As she realizes the importance of tomorrow, she starts to pay more attention to the little things she can do to make things different around her. Meanwhile, Jin Sang starts acting annoying again.
10 votes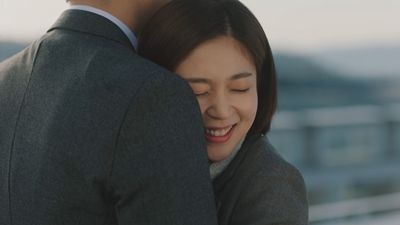 #6 - Strange Flashbacks
Season 1 - Episode 8 - Aired Nov 15, 2018
Thanks to Jin Sang and Joon Ho's plan, the employees of MW Chicken go home with smiles on their faces. However, Jin Sang starts experiencing strange flashbacks. Now, In Han must find a way to gain his father's trust again.
8 votes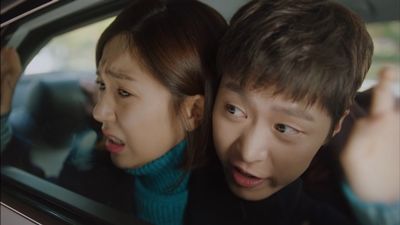 #7 - You Have to Kill Me
Season 1 - Episode 11 - Aired Nov 22, 2018
While working as a store manager, Jin Sang gets in trouble when he refuses to pay for the chicken he got served. Roo Da witnesses it and feels bad for him. Jin Sang thinks hard about why he got kicked out, but he can't figure it out. He decides to handle things his own way.
6 votes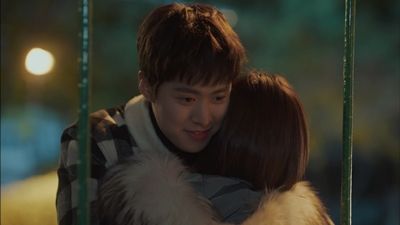 #8 - Tomorrow Always Comes
Season 1 - Episode 16 - Aired Nov 29, 2018
A regular at Mexx Chicken sexual harasses Jung Mi and gets insulted at the accusation. Jin Sang tries to act professional, but the absurdity of the customer blows Jin Sangs top. Because of Jin Sang's actions, the customer ends up go-ing to the head office to sue, giving Si Baek the upper hand on the Garibong franchise.
6 votes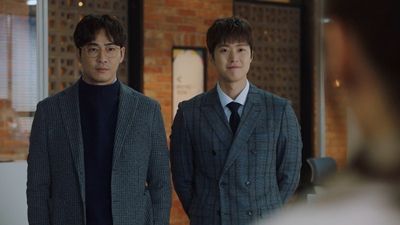 #9 - Preventing Merger and Acquisition
Season 1 - Episode 26 - Aired Dec 19, 2018
MW Foods is about to be bought out by AI Capital. Having no other option to fall back on, the marketing team of MW Foods is hopeless. To save the company, they team up with Jin Sang and Si Baek to pull it off. They may not get along well with each other, having a common enemy causes them to cooperate to get revenge.
7 votes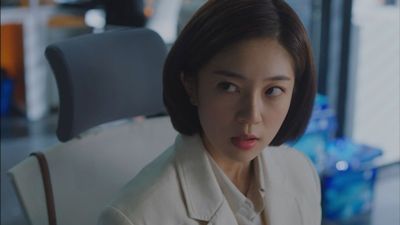 #10 - I Must Stop This
Season 1 - Episode 4 - Aired Nov 8, 2018
Jin Sang becomes selected as the inspector for the employee evaluation. Roo Da becomes sick of the company and decides to look for another job. However, Jin Sang ends up dying anyway regardless of Roo Da's actions or thoughts.
9 votes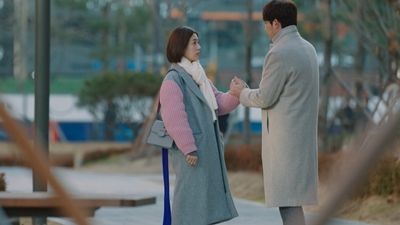 #11 - I Like You More
Season 1 - Episode 32 - Aired Dec 27, 2018
Si Baek returns Jin Sang's house deed and official seal to Jin Sang after stabilizing the company. Meanwhile, Joon Ho helps Jin Sang and Roo Da to check how they feel about each other.
7 votes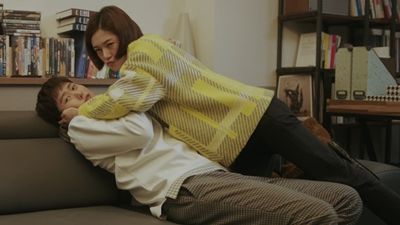 #12 - People Don't Change
Season 1 - Episode 15 - Aired Nov 29, 2018
Shi Baek fails to shut down the Garibong franchise but thinks up another plan to have her ways. Roo Da continues to trust her gut and coaches Jin Sang to be more cordial. She even gets him to agree to a company get-together at his house. Meanwhile, back at the head office, Min Joo has a hard time dealing with her superior, Yoo Deok.
6 votes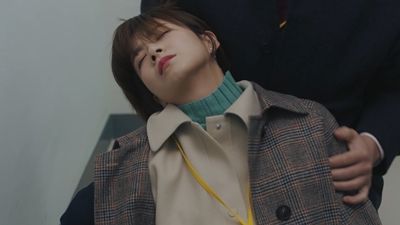 #13 - Contract Workers Unite
Season 1 - Episode 20 - Aired Dec 6, 2018
With little time left in the year, contract workers unite to petition the unjust notice of their termination. When Jin Sang finds out Roo Da is working with Joon Ho to help the contract workers keep their jobs, he jumps in and takes charge. Meanwhile, in an attempt to impede their progress, In Han puts a work restriction on the contract workers.
6 votes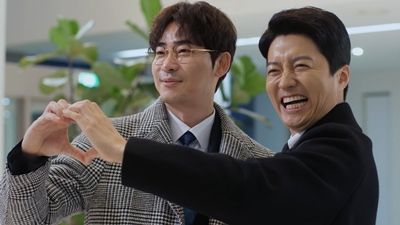 #14 - Jin Sang on Live TV Show
Season 1 - Episode 21 - Aired Dec 12, 2018
Jin Sang stars in a live news program and announces MW Chicken is planning to provide a better work environment for the weak. He adds that President Kang will make contract employees work on the unlimited contract when their two-year contracts expire. Furthermore, Jin Sang even makes a phone call to President Kang and asks for confirmation about the company's plan.
6 votes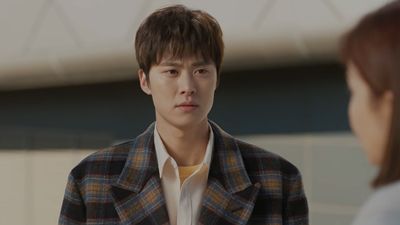 #15 - That's Enough, In Han
Season 1 - Episode 31 - Aired Dec 27, 2018
In Han gets a chance to get rid of Jin Sang by stopping the labor union with Si Baek's help but in the end, it turns out that Si Baek was actually on the same side with Jin Sang. In Han gets furious about it but with the appearance of his brother, Myung Han, he finally steps back.
6 votes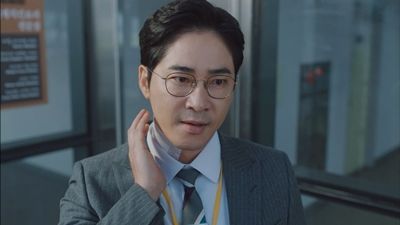 #16 - The Consequences
Season 1 - Episode 3 - Aired Nov 8, 2018
When Roo Da started living the day like there is tomorrow, the day finally stopped repeating itself. Although the horrible time loop is over, she must deal with the consequences of her actions. Jin Sang is furious and her colleagues are confused.
9 votes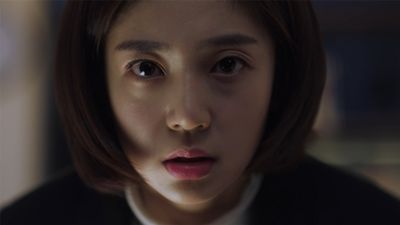 #17 - This Situation Itself Is a Joke
Season 1 - Episode 6 - Aired Nov 14, 2018
The company continues their search for the whistleblower, but things get public. President Kang gets scolded by the chairman, so he ends up ordering an apology to the employees. However, President Kang comes up with an idea to punish the whistleblower in another way.
8 votes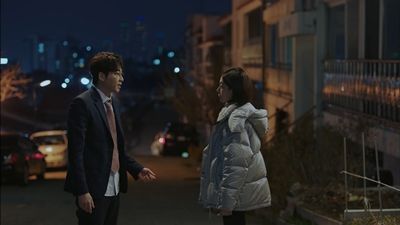 #18 - What Happens on November 7
Season 1 - Episode 27 - Aired Dec 20, 2018
Jin Sang wakes up on November 7, and it's the day Roo Da's time loop started. To check if she's alive, Jin Sang runs to her house, but she's not there. And Jin Sang realizes that November 7 is the day when Hyun Jung's flat was on fire and she chose to die in the fire instead of calling for help. Jin Sang rushes to her place to rescue her.
8 votes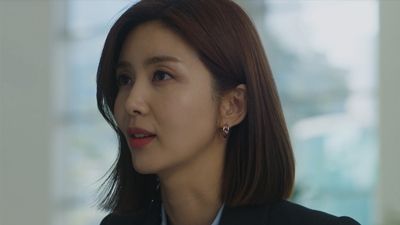 #19 - To Be Pretentious
Season 1 - Episode 10 - Aired Nov 21, 2018
Yoo Deok gets very upset after hearing what Jin Sang had said to him, but he tries to get over it by working harder. However, things end up messy as Yoo De-ok makes a mistake, and Jin Sang says harsher words. Meanwhile, the compa-ny holds a team manager assessment by the employees.
7 votes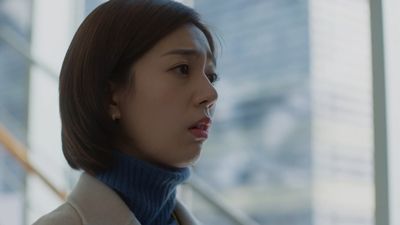 #20 - Jin Sang's Big Decision
Season 1 - Episode 28 - Aired Dec 20, 2018
After having an intense conversation with Roo Da, Jin Sang realizes that he may have looked like a coward who is afraid to step up and fight against irrationality within the company until now. He decides to show Roo Da that he has changed to someone who people find him agreeable. And he chooses to go against the upper management decision about a wage freeze for the next year.
7 votes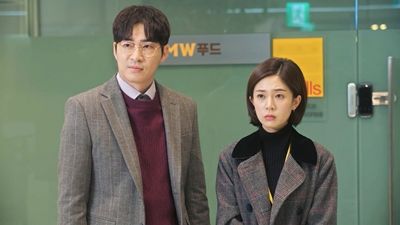 #21 - Jin Sang Tells In Han about Labor Union
Season 1 - Episode 29 - Aired Dec 26, 2018
Jin Sang tells In Han that he'll form a labor union and file an official complaint about that the company plans to fire contract workers before their contracts terminate. Jin Sang is somewhat excited about forming a labor union, but his colleagues seem to be hesitant.
6 votes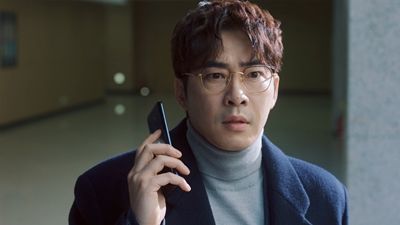 #22 - Bug Planted in the Union's Room
Season 1 - Episode 30 - Aired Dec 26, 2018
Every member of the labor union is busy conducting surveys of other employees and preparing for the inaugural event. In the meantime, In Han finds out that Jin Sang made a deal with Chairman Kang by planting a bug in the union's room. In Han plans to have someone threat Jin Sang and people around him.
6 votes
#23 - I Don't Want You to See Me Like This
Season 1 - Episode 23 - Aired Dec 13, 2018
After getting rejected, Jin Sang is too embarrassed to face Roo Da. Roo Da is confused by the sudden confession of love while Joon Ho can't wrap his head around what Roo Da told him. Meanwhile, the board directors discuss the dismissal of the chairman.
5 votes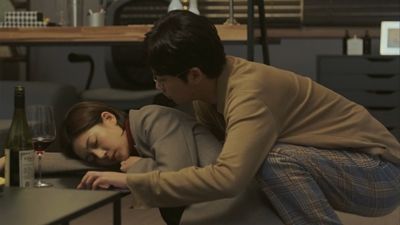 #24 - Gathering at the Garibong Franchise
Season 1 - Episode 13 - Aired Nov 28, 2018
Jin Sang asks Roo Da for help, and she agrees to help him right away. Trouble stirs at the company after they announce that they will be shutting down their poorly performing restaurants. Meanwhile, Joon Ho finds out that Roo Da had slept over at Jin Sang's house.
7 votes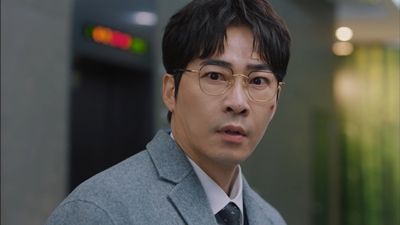 #25 - Who Could Possibly Hate Me?
Season 1 - Episode 19 - Aired Dec 6, 2018
When Roo Da answers Jin Sang's call in distress, she shouts at him to die. Fortunately, Jin Sang is unharmed. The incident leaves Roo Da perplexed to who it could be, and she decides to help Jin Sang figure out who is after him. Meanwhile, Jin Sang realizes that he genuinely likes Roo Da and starts to act strangely around her.
7 votes