The Best Episodes of Face Off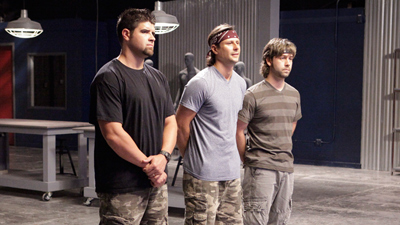 #1 - Living the Dream 8.32
Season 4 - Episode 11
The three finalists must create a waterproof makeup for the show "Le Reve: The Dream" at the Wynn Hotel in Las Vegas.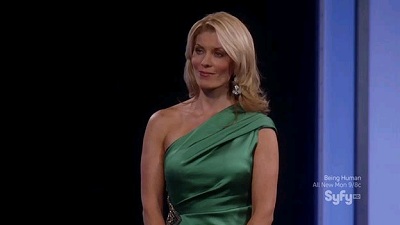 #2 - Burtonesque 8.29
Season 2 - Episode 8
Creating a new character from an ordinary occupation for a Tim Burton film.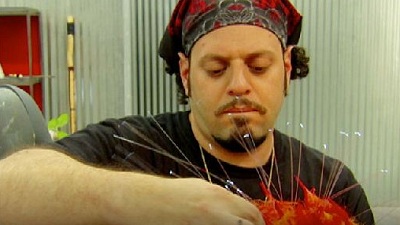 #3 - The Ultimate Spotlight Challenge 8.29
Season 2 - Episode 10
The finalists must each create three original characters from a specific movie genre who will perform a choreographed-dance routine at the Alex Theatre in Glendale, CA.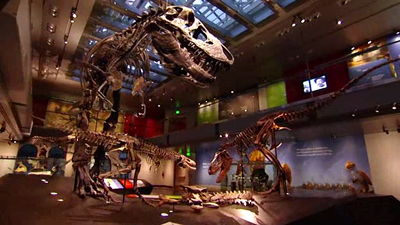 #4 - Dinoplasty 8.19
Season 2 - Episode 9
The five remaining contestants participate in a double-elimination event to create a human-dinosaur hybrid to determine which of them will go to the finale.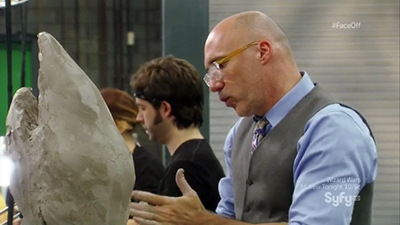 #5 - Judges Compete 8.18
Season 7 - Episode 7
The judges pair up with two team members, a former all-star contestant and former champion, to create a pair of living chess pieces in a special competition for charity.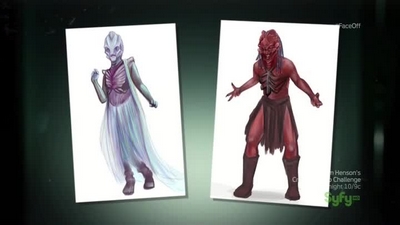 #6 - Heavenly Bodies 8.14
Season 6 - Episode 15
The remaining contestants have to create two dancing aliens who are able to perform without breaking.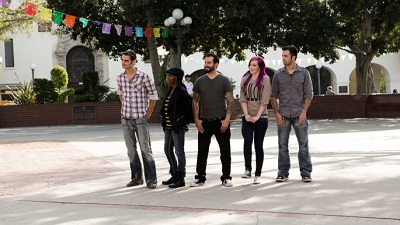 #7 - Monster Twist 8.12
Season 3 - Episode 7
The competing artists are tasked with creating original movie monsters based on sketches done by children. And a new twist changes everything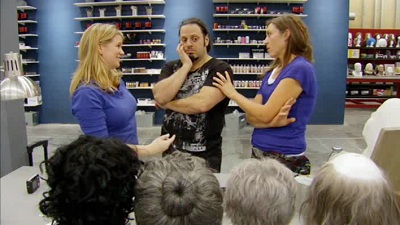 #8 - Triple Threat 8.09
Season 2 - Episode 6
For the foundation challenge, the contestants must debeautify attractive models,.make triplets appear to be at different stages of their elderly lives.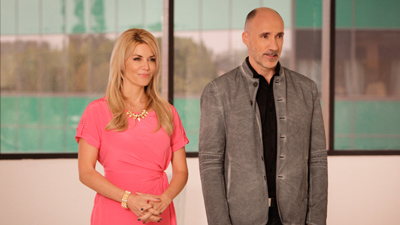 #9 - Living Art 8.07
Season 5 - Episode 7
The artists must create characters that could live within iconic art movements.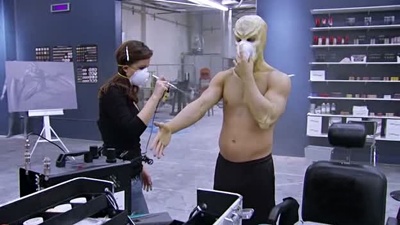 #10 - Alien Interpreters 8.06
Season 2 - Episode 7
This week, aliens are the artists' focus and guest judge Star Trek Next Generation's LeVar Burton helps out.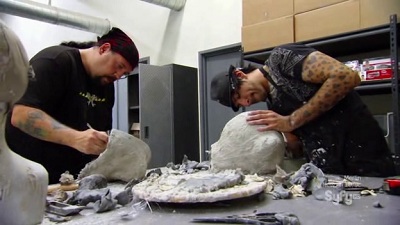 #11 - Dangerous Beauty 8.03
Season 2 - Episode 5
The team competes in a trauma wound foundation contest then return to the lab, which has been transformed into a jungle, and discover they'll be studying live animals to create something beautiful but deadly.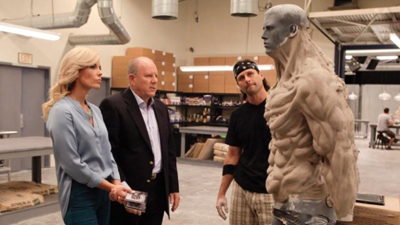 #12 - Alien Apocalypse 8.03
Season 4 - Episode 10
The artists visit the set of the new Syfy series "Defiance" to inspire original alien creations.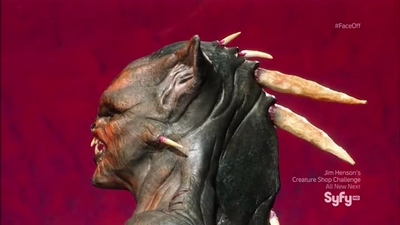 #13 - Cry Wolf 8.00
Season 6 - Episode 14
The four remaining artists compete for a spot in the finale by creating werewolf rivals for their vampire characters.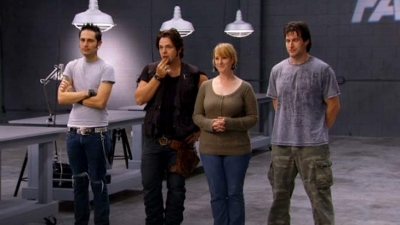 #14 - Twisted Tales 7.99
Season 1 - Episode 8
The last challenge has the three remaining contestants creating fairy-tale characters derived from "The Three Little Pigs," "Little Red Riding Hood" and "Hansel and Gretel" for a cocktail-party setting in the first-season finale.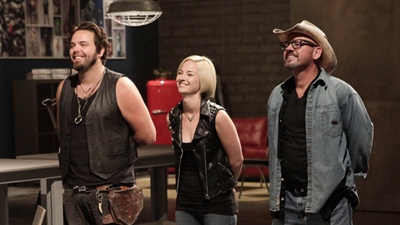 #15 - Swan Song 7.97
Season 5 - Episode 13
The artists must create a sorcerer and swan for a special performance of "Swan Lake" by the Los Angeles Ballet.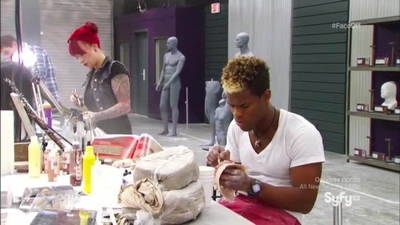 #16 - Open Sesame 7.93
Season 6 - Episode 7
The remaining contestants have to create a wizard inspired look with wands on hand to provide further inspiration.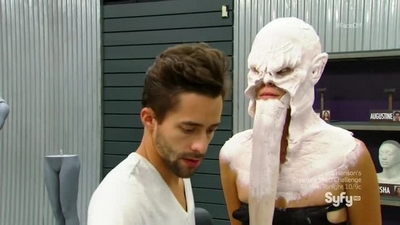 #17 - Bloodsuckers 7.93
Season 6 - Episode 13
Who's the best monster in the world? The vampire, of course! And that's exactly who the artists get to make this week. And since this is Face Off, it's not going to be easy: each artist chooses, at random, the name of a vampiric character from another culture. They must create their interpretation of these worldwide myths, as well as add an extra killing feature not usually associated with vampires.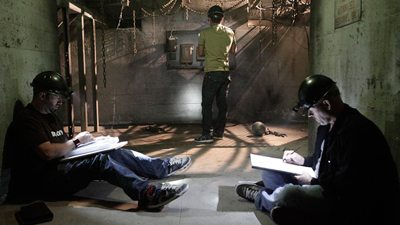 #18 - Subterranean Terror 7.92
Season 5 - Episode 4
Artists explore tunnels in search of clues.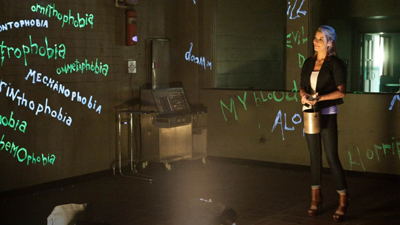 #19 - Night Terrors 7.91
Season 2 - Episode 4
A late-night call summons the contestants to an abandoned hospital in Los Angeles. When they arrive they each get to choose an obscure phobia to use as the basis for creating a monster.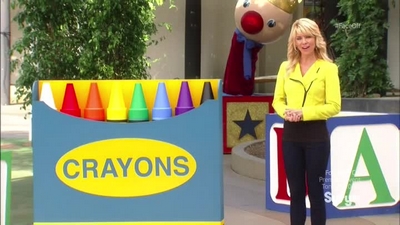 #20 - What a Dahl 7.89
Season 6 - Episode 10
To help celebrate the 50th anniversary of the film Charlie and the Chocolate Factory, the artists will be creating their very own visions of Roald Dahl creatures that have never before been seen onscreen: Hornswogglers, Snozzwangers, Vermicious Knids, and Whangdoodles - all predators of the dear, sweet, oompa-loompa. Filmmaker (and daughter of Roald Dahl) Lucy Dahl gives the artists some key thoughts on how to make a creature that would survive and thrive in her father's world: Make them whimsical, scary, and the extreme expression of whatever characteristic they embody. She'll be back to see their final creations at the reveal stage!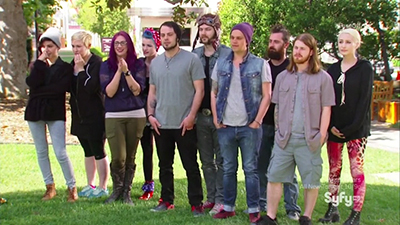 #21 - Wizard Of Wonderland 7.89
Season 7 - Episode 6
Teams must re-imagine characters from "The Wonderful World of Oz," as if they were in "Alice's Wonderland."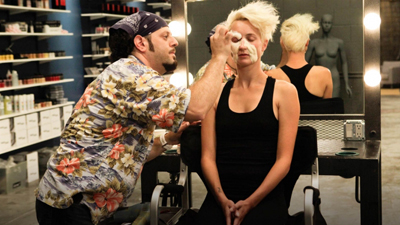 #22 - Rock Your Body 7.89
Season 2 - Episode 3
A nude body painting challenge unfolds as the contestants try to make an album cover for hip-hop star (and guest judge) Asher Roth.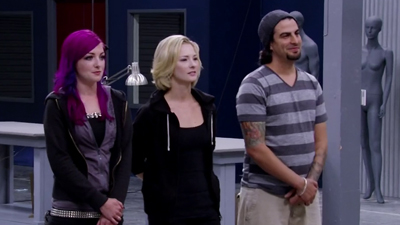 #23 - Immortal Enemies 7.87
Season 3 - Episode 11
The remaining three artists are tasked with creating Halloween-themed characters, which they then must have perform in a choreographed stunt show.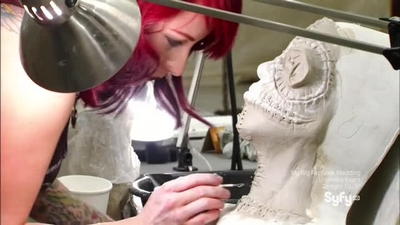 #24 - Mad Science 7.86
Season 6 - Episode 9
When the contestants walk into the lab, it's completely transformed into a different kind of lab, one that a mad scientist might use to transform a human guinea pig into a grotesque monster. McKenzie allows them to choose an antique medical (torture) device to best create their "experiment", from a trephine to an embalming pump.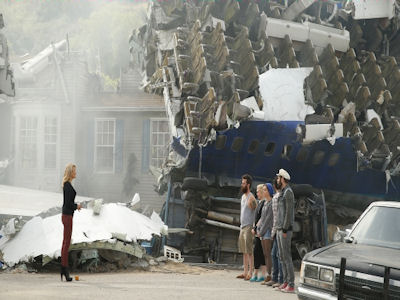 #25 - Beautiful Disaster 7.86
Season 7 - Episode 13
With the semifinals around the corner, the artists must take inspiration from disaster scenarios and craft elemental fairies born from each one.