The BEST Episodes of Drag Race Holland
Every episode ever - ranked by fan votes!
Last Updated: Nov 19, 2021
Following other international iterations like RuPaul's Drag Race UK, Canada's Drag Race, Drag Race Thailand, and South America's The Switch Drag Race, Drag Race Holland's cast of 10 queens will compete in weekly challenges and lip-sync-for-your-life duels, with the full roster of competitors and the panel of judges to be announced in the weeks ahead.
Watch Now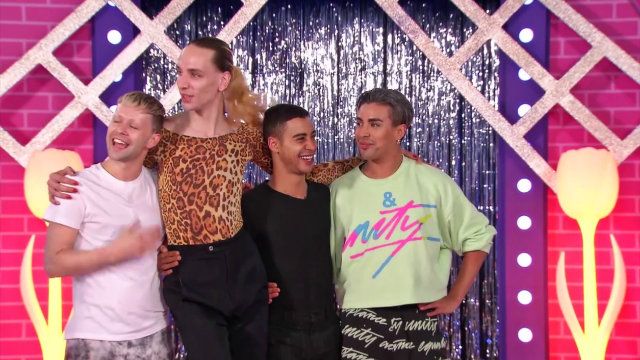 #1 - The Grand Finale
Season 1 - Episode 8 - Aired Nov 6, 2020
Who will be crowned the first Dutch Drag Race Superstar? The final queens are determined to fight for their lives and snatch the crown once and for all. They pay tribute to RuPaul with a special lip-sync medley, and on the Runway, they appear in their ultimate best drag. This is the final moment they can show their very best look to Fred, the jury, and some very special guests.
36 votes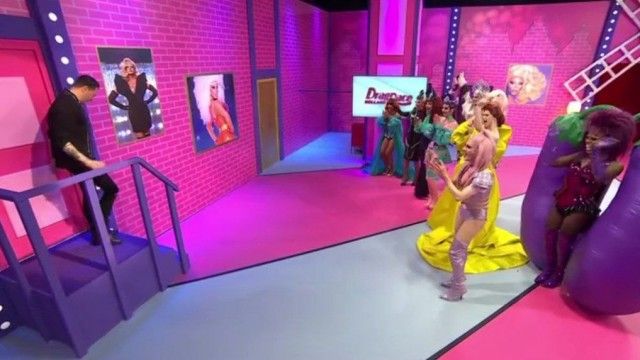 #2 - Who's That Queen?
Season 2 - Episode 1 - Aired Aug 6, 2021
It's time to find Holland's Next Drag Superstar! Are you ready for a new set of epic queens? They are stronger, fiercer and funnier than ever! Our ten queens are challenged to show where their strength lies in a talent show. Everything is allowed, as long as they leave a good first impression with the jury members... So racers, start the engines and may the best drag queen win!
33 votes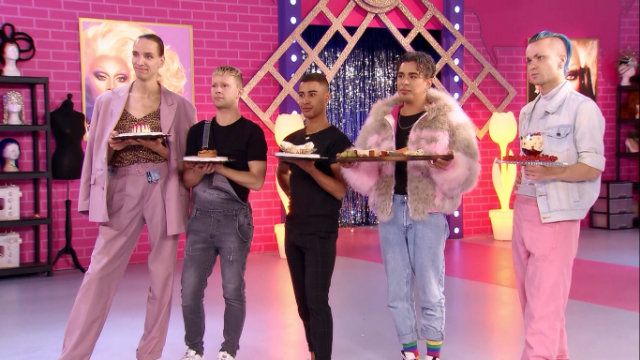 #3 - It Takes Two
Season 1 - Episode 6 - Aired Oct 23, 2020
The queens go on a date with a desirable bachelor, and they must do everything to save the date—desserts are flying and the queens are ready for battle. Until now the queens have had to operate solo, but for this runway, they must work as duos!
36 votes
#4 - Ooh, I Got Sunburned!
Season 2 - Episode 2 - Aired Aug 13, 2021
Whether you're staying in a luxury resort, or deciding to vacation closer to home, as the next Dutch drag superstar you need to know the best way to sell your garments...Because the world is your runway!
25 votes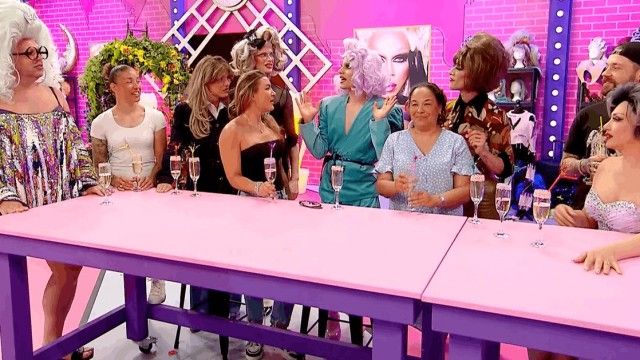 #5 - Dearly Beloved (Family Resemblance)
Season 2 - Episode 5 - Aired Sep 3, 2021
As tiny as The Netherlands are as a country: on April 1, 2001 the Dutchies took the world stage by being the first country in the world to legalize same-sex marriage. At midnight four couples got married in Amsterdam. 20 years later one of these couples Dolf and Gert are still going strong and reliving the magical moment of getting married. This time the officials on duty are none other than our queens. And it's a family affair all the way through the end this episode with the queens slaying the runway with their beloved ones.
25 votes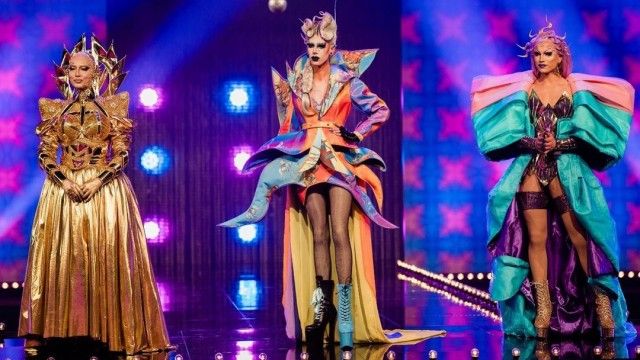 #6 - The Grand Finale
Season 2 - Episode 8 - Aired Sep 24, 2021
Welcome to the grand finale of Drag Race Holland! For their very last challenge, the queens have to record a video clip with a special guest! The bar is set high because the finish line is in sight. They must write lyrics, sing, and dance like their lives depend on it because it's the last chance to show why they should win the crown and walk away with the coveted title of Dutch Drag Superstar!
29 votes
#7 - Land of the Queens
Season 1 - Episode 1 - Aired Sep 18, 2020
On the first episode, 10 queens make their debut Werkroom entrance, and they all have the same dream: to become the first Dutch Drag Superstar! There can only be 1 winner and the battle to the top has just begun. The queens are challenged to hold their breath as they are immediately thrown into the deep end for their first photoshoot. And for the very first runway, the queens are tasked with creating a legendary look based on their favorite queen.
47 votes
#8 - Drama Queens
Season 1 - Episode 3 - Aired Oct 2, 2020
After the tumultuous ending from the previous episode, the knives have been sharpened extra sharp because in this competition, there is only 1 that can stand in the spotlight. The queens act it out in a scene from the new series: Gooise Drags. Actor Rick Paul van Mulligen tries to teach them the tricks of the trade. And the runway has a Dutch touch: Miss Holland.
37 votes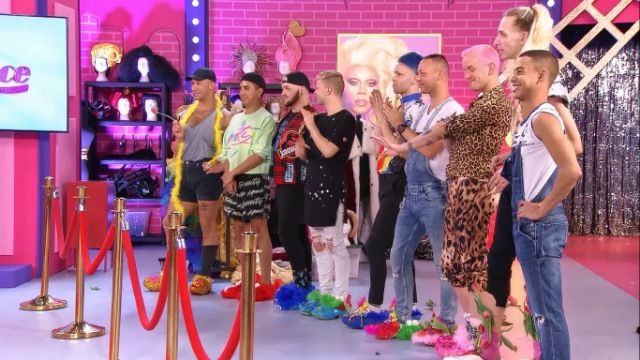 #9 - Give Face!
Season 1 - Episode 2 - Aired Sep 25, 2020
The competition has really started now, and the queens have landed in an emotional rollercoaster. But luckily, the mood is lightened when they create a hilarious drag workout video together. On the runway, the queens must show their true face.
41 votes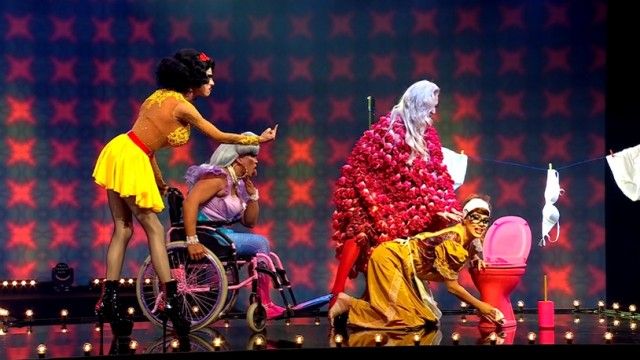 #10 - Cinderella in Mokum
Season 2 - Episode 4 - Aired Aug 27, 2021
With the clock ticking away, the remaining six queens are getting to know each other better and better. And with all hang-ups and peculiarities out in the open it's time for some good ol' reading! And when the clock strikes twelve? Bibbidi bobbidi boo!!! Dreams come true when you make them happen! Cinderella is joined by an all star cast of fairytale icons in this season's Rusical, full of mishap and mayhem: CindeRUella!
26 votes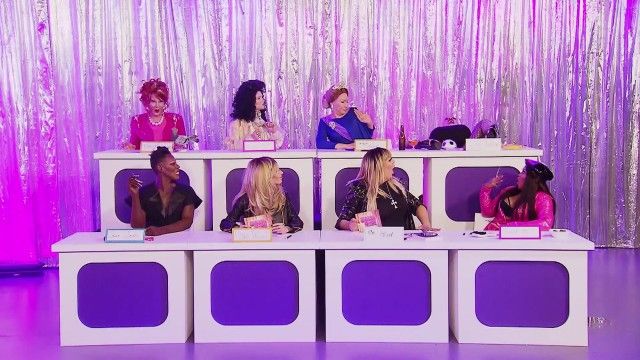 #11 - Icons Only (Snatch Game)
Season 2 - Episode 3 - Aired Aug 20, 2021
The queens have to put their best foot forward in a very challenging dance challenge, but there's no time to rest because they have to get ready to play the Snatch Game! If you make people laugh, you'll be loved forever, and that is exactly what they want, so the queens have to make sure to deliver those jokes! If they can't, they might want to ask their favorite icons for some advice!
24 votes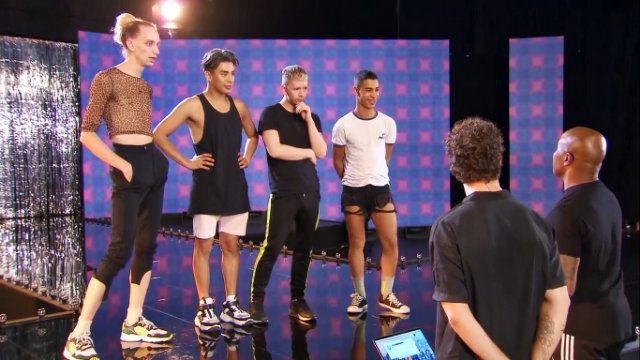 #12 - Maxima - The Rusical
Season 1 - Episode 7 - Aired Oct 30, 2020
The last four queens compete for a place in the final. They star in MAXIMA - the Unauthorized Rusical! The 'real' story of our own queen. And on the Runway they have to show not one, not two, but three outfits. The theme is: Red, White and Blue... Bitch.
36 votes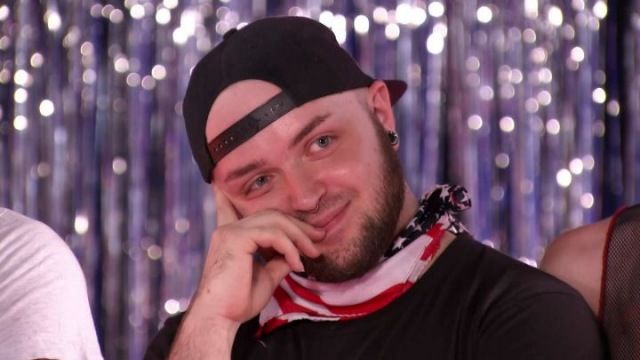 #13 - Dancing Queens
Season 1 - Episode 4 - Aired Oct 9, 2020
Drag legend, Mayday stops by because reading is fundamental! The queens perform in a voguing battle as if their lives depend on it with the help of Pride ambassador, Amber Vineyard—but not everyone can keep up! The tension continues in the Werkroom, creating disastrous consequences for one of the queens. On the runway, the queens need to shine bright like a diamond, but an unexpected turn of events happens afterwards. Judges: Nikkie Plessen, Amber Vineyard, Sanne Wallis de Vries
32 votes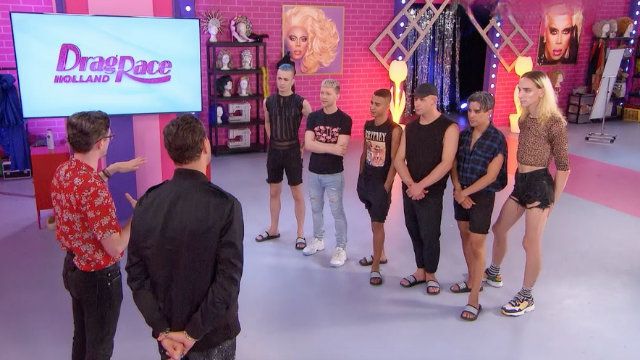 #14 - Snatch Game
Season 1 - Episode 5 - Aired Oct 16, 2020
It is Snatch Game Time! Drag Race's most loved and infamous challenge is here! Which celebrity skins will the queens get into and who will survive this dreaded part? But before that happens, they will first have to reveal themselves. Literally. And on the Runway the queens do not show themselves from one but from two sides.
29 votes
#15 - Spill the Coffee
Season 2 - Episode 6 - Aired Sep 10, 2021
Survival of the Fiercest! There are only five queens left in the race so it's time to speed things up. Which of the queens will be crowned queen of daytime television? They will have to be sharper than their nails because the teleprompter has no mercy. With more and more at stake, tensions are mounting, and when it turns out that one of the queens has broken the rules, the bomb explodes!
31 votes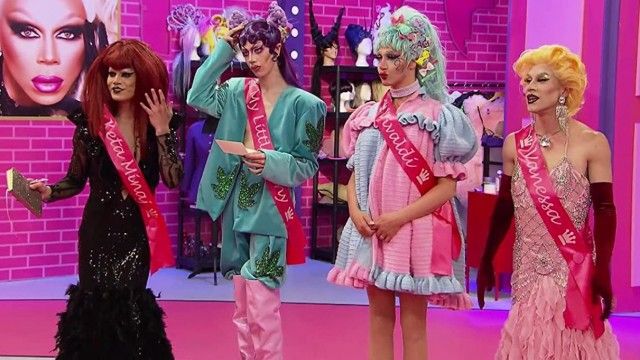 #16 - Whodunnit
Season 2 - Episode 7 - Aired Sep 17, 2021
It's time for the semi-finals! The last four queens take part in a Miss Match competition, but not as themselves: like each other! As a queen you have to be a drag-of-all-trades. You must be able to perform, do make-up, dance, and make your own costumes, but can the semifinalists also solve a murder case? For the maxi challenge they play a role in the spine-chilling detective story, "Murder on the Heel". This does not end well for one queen!
29 votes