The WORST Episodes of Digimon Tamers
Every episode ever - ranked by fan votes!
Last Updated: May 21, 2021
There are other worlds out there. Digital, Organic, worlds where our dreams come true... Digimon Tamers takes place on an Earth where Digimon is a media icon. Card games and TV shows ARE Digimon. At least, that's what people think. A secret government organization has found another world, and its digital inhabitants are crossing over. Digimon run amok throughout Japan and three children with Digimon partners are out to stop them, learning important lessons along the way.
Watch Now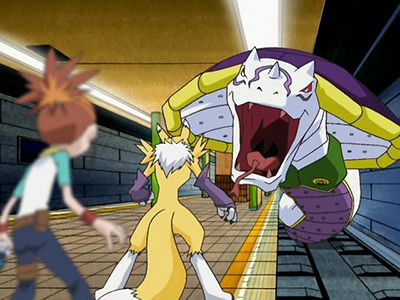 #1 - Snakes, Trains, and Digimon
Season 1 - Episode 15 - Aired Jul 8, 2001
A Deva called Sandiramon is wreaking havoc in the subway. Will Sandiramon pose as a deadly threat to the Tamers, or can they defeat this new Deva?
4 votes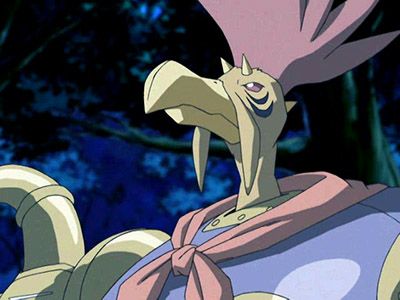 #2 - Back to Nature, Back to Battle
Season 1 - Episode 16 - Aired Jul 15, 2001
Henry and Takato go on a camping trip with their classes and they decide to bring along Guilmon, Terriermon, and Calumon. A new Deva called Sindurumon appears on the camp.
4 votes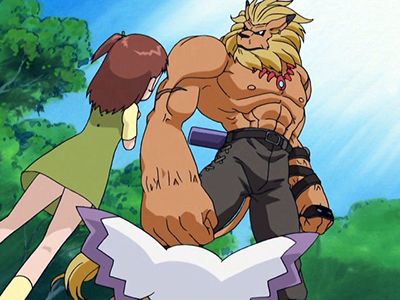 #3 - Jeri's Quest
Season 1 - Episode 21 - Aired Aug 26, 2001
Kumbhiramon, a Deva appears and attacks Jeri. A Leomon appears to save her, but to his dismay, Jeri believes that she is his Tamer.
4 votes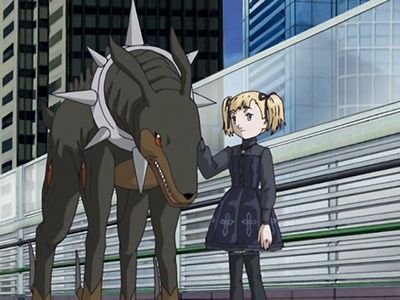 #4 - The Messenger
Season 1 - Episode 44 - Aired Feb 3, 2002
The D-Reaper continues his attack against the Real World, and the Tamers can't biomerge. A girl named Alice appears and says she can solve their problem.
5 votes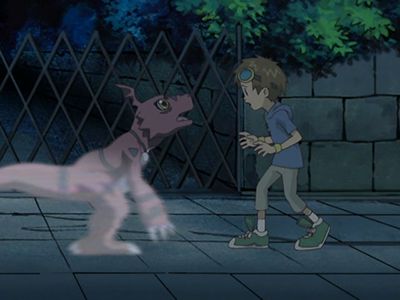 #5 - Now You See It, Now You Don't
Season 1 - Episode 7 - Aired May 13, 2001
A mysterious fog abducts Guilmon and will delete him if the Tamers don't save him in time.
4 votes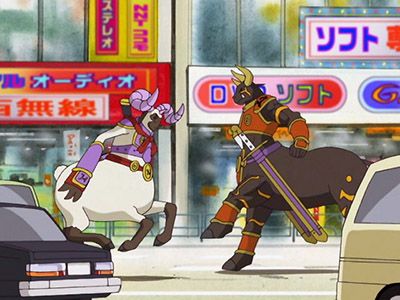 #6 - Duel With the Deva
Season 1 - Episode 17 - Aired Jul 29, 2001
After Henry receives a Digimon card that somehow turns into a Blue Card, he gets Takato and Rika to investigate with him about this mysterious card. Two of the Devas attack.
4 votes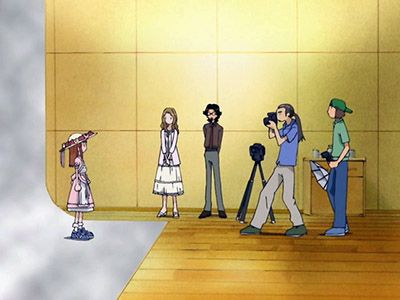 #7 - Digital Beauty
Season 1 - Episode 18 - Aired Aug 5, 2001
Vajramon offers Renamon to join the Devas. When she declines, can the Tamers destroy Vajramon for the second time?
4 votes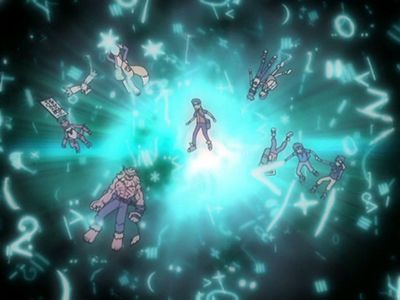 #8 - Brave New Digital World
Season 1 - Episode 25 - Aired Sep 23, 2001
The Tamers and their Digimon make it to the Digital World. As they venture on in their first day trying to find Calumon, they are attacked by a Meramon and later caught in a Jagamon stampede.
4 votes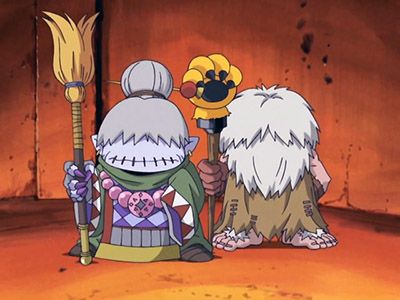 #9 - Kazu and Kenta's Excellent Adventure
Season 1 - Episode 26 - Aired Sep 30, 2001
After getting separated from the rest of the group, Kazu, Kenta, Rika and Renamon appear in a windy valley. Jijimon and Babamon appear to help them. Kazu and Kenta believe that they are Jijimon and Babamon's Tamers.
4 votes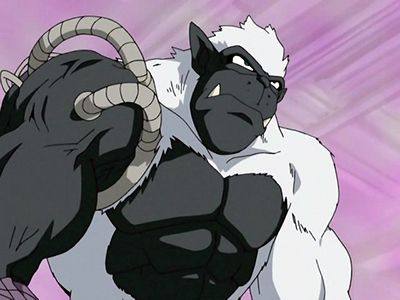 #10 - It Came From the Other Side
Season 1 - Episode 4 - Aired Apr 22, 2001
Can Henry overcome his fear of fighting in time to defeat Gorillamon, or is the real world in trouble?
5 votes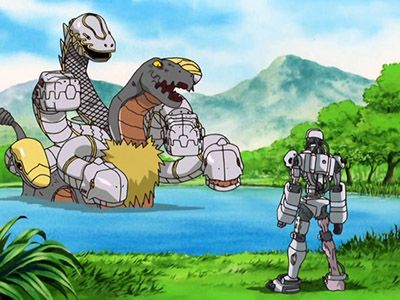 #11 - Kazu's Upgrade
Season 1 - Episode 31 - Aired Nov 4, 2001
After a Digital Storm that separated the Tamers, Rika and those with her end up in a swamp-like area where Orochimon has enslaved the local village of Gekomon and an Andromon is the only resistant one. What happens when Orochimon steals Jeri?
5 votes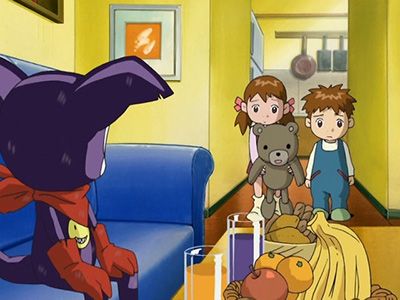 #12 - Beelzemon's Big Day
Season 1 - Episode 43 - Aired Jan 27, 2002
The D-Reaper is attacking in the Digital World. The Tamers are planning what to do about the D-Reaper. Impmon looks for Ai and Mako, his Tamers.
5 votes
#13 - Dream a Little Dream
Season 1 - Episode 5 - Aired Apr 29, 2001
The mysterious digimon Calumon is finally found by the tamers, but can they keep Calumon out of mischief long enough to find her a tamer?
4 votes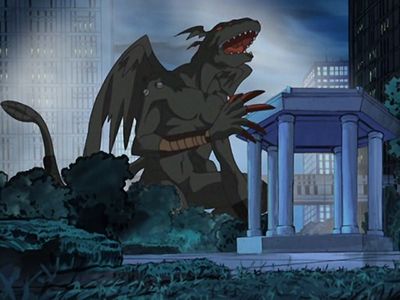 #14 - A Question of Trust
Season 1 - Episode 8 - Aired May 20, 2001
Impmon appears and tricks Guilmon into doing pranks to people at night, Takato upon hearing this looses his trust for his partner. Meanwhile a DeviDramon Bio-Emerges in the city.
4 votes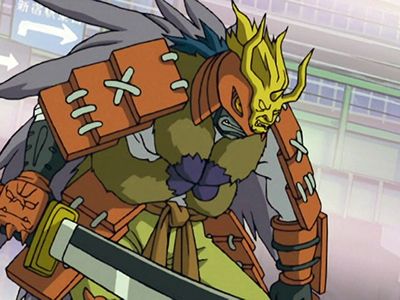 #15 - Much Ado About Musyamon
Season 1 - Episode 11 - Aired Jun 10, 2001
Henry struggles with Terriermon's desire to fight, as he doesn't want him to Digivolve again. Meanwhile a Digimon that Yamaki destroyed with the Yuggoth, Musyamon, reconfigures it self and comes to the real world.
4 votes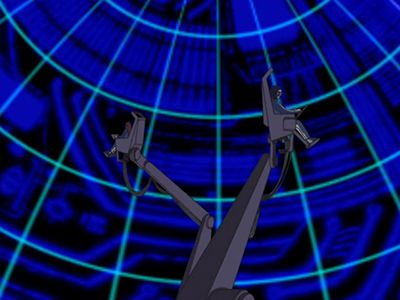 #16 - Juggernaut
Season 1 - Episode 13 - Aired Jun 24, 2001
Rika and Takato begin to understand more about digimon. Yamaki creates a program that will eliminate all Digimon from the Real World and tells Takato about the danger that Digimon really are.
4 votes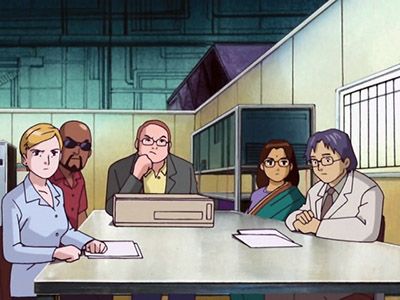 #17 - Out of the Blue
Season 1 - Episode 20 - Aired Aug 19, 2001
Yamaki hires Henry's dad Janyu to work for him to help get rid of Digimon. Yamaki gathers the rest of the "Wild Bunch", the people that helped Janyu create the Digimon. Meanwhile, Indramon comes back and the Tamers are in trouble again.
4 votes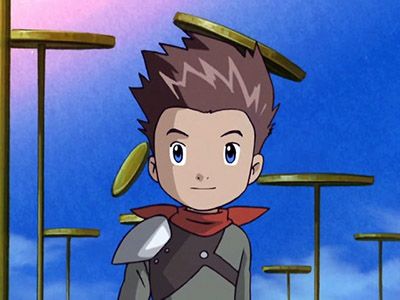 #18 - Blame It on Ryo
Season 1 - Episode 28 - Aired Oct 14, 2001
In a clock-like cloud plane, Rika encounters an old opponent from the Digimon Card Tournament, the legendary Ryo Akiyama.
4 votes
#19 - Digimon, Digimon Everywhere (2)
Season 1 - Episode 2 - Aired Apr 8, 2001
Takato finds out he isn't the only digimon tamer, but when Renamon attacks Guilmon trouble begins. Can Takato learn what it truly means to be a tamer?
5 votes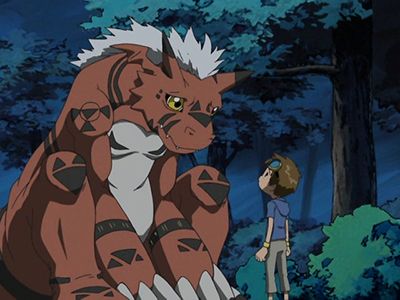 #20 - Not as Seen on TV
Season 1 - Episode 9 - Aired May 27, 2001
Growlmon just defeated Devidramon, but he cannot return to being Guilmon. Takato, Henry and Terriermon try everything to get him to De-Digivolve.
4 votes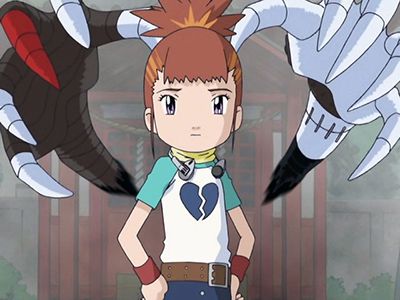 #21 - The Icemon Cometh
Season 1 - Episode 10 - Aired Jun 3, 2001
Renamon and Rika get into an argument because Renamon still can't Digivovle. IceDevimon captures Rika in hopes of making her be his partner.
4 votes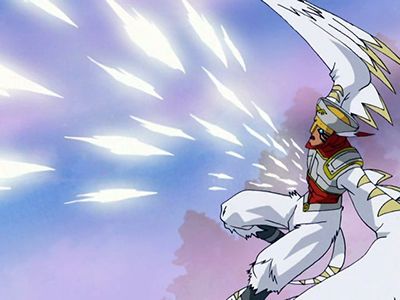 #22 - Divided They Stand
Season 1 - Episode 12 - Aired Jun 17, 2001
Rika and Renamon are still not back together. A Harpymon Bio-Emerges in the real world.
4 votes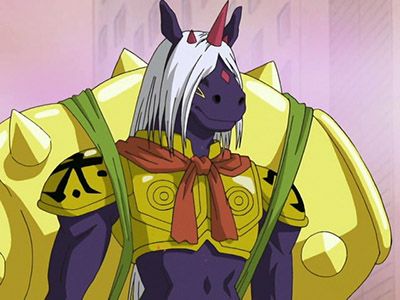 #23 - Impmon's Last Stand
Season 1 - Episode 19 - Aired Aug 12, 2001
Impmon says he hates humans to cover up his own insecurities. The Tamers are battling the next Deva Indramon. Impmon decides to battle this Deva all by himself to become strong.
4 votes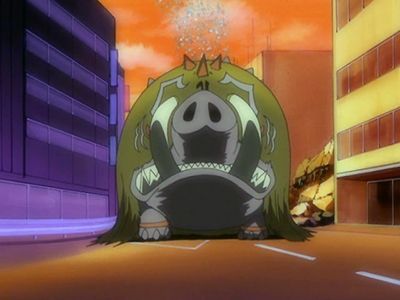 #24 - The Boar Wars
Season 1 - Episode 22 - Aired Sep 2, 2001
Vikaralamon, the Pig Deva, Bio-Emerges and begins to rampage on Shinjuku. Can Takato, Henry, and Rika find a way to gain Blue Cards to Digivolve their Digimon to Ultimate Level?
4 votes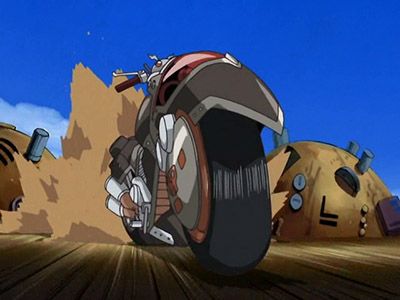 #25 - Motorcycle Madness
Season 1 - Episode 27 - Aired Oct 7, 2001
After being separated from the rest, Takato, Guilmon, Henry, Terriermon, Jeri, and Leomon appear at a village of Chuchidarumon that is attacked by a berserk motorcycle. Meanwhile, Impmon encounters the Dog Deva Chatsuramon whose boss offers Impmon the power to Digivolve.
4 votes