The BEST Episodes of Magical DoReMi
Every episode ever - ranked by fan votes!
Last Updated: Jun 13, 2020
Eight-year-old Doremi Harukaze aspires to be a user of magic, as she believes it would solve all her problems and help her confess to a boy she liked. One afternoon, she comes upon a magic shop and correctly suspects that the shop owner is a witch. The shop owner becomes a Witch Frog, "greenling", as this happens to witches when their true identities are discovered. In order to retain her original form, the shop owner, Majo Rika, takes Doremi as her apprentice to turn her into a witch. Doremi must take nine witch exams at night to become an official witch; however, she must never let her own identity as a witch be found out or the same fate that befell Majo Rika will happen to her.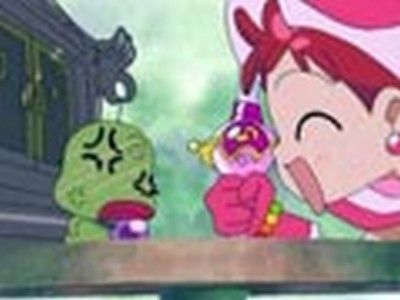 #1 - I'm Doremi! I'm a Witch Apprentice/Now I Am a Witchling
Season 1 - Episode 1 - Aired Feb 7, 1999
Doremi Harukaze comes across a magic shop and calls out the owner, Majorika, for being a witch, turning the latter into a witch frog. Now, she must become a witch apprentice herself to return Majorika to her normal self.
1 votes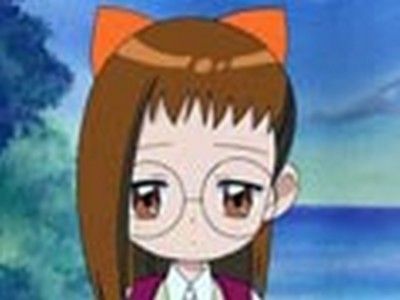 #2 - I Become Hazuki-chan!/Being Dorie, Being Reanne
Season 1 - Episode 2 - Aired Feb 14, 1999
Doremi and her best friend Hazuki Fujiwara want to swap lives for a day, as they both feel that the other is luckier. However, this leads to a few consequences.
1 votes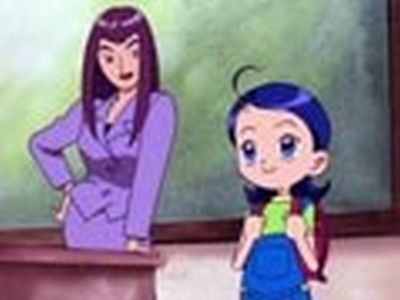 #3 - The Transfer Student from Naniwa! Aiko Debuts
Season 1 - Episode 3 - Aired Feb 21, 1999
A new girl named Aiko Senōō from Osaka transfers to Doremi's class and unintentionally upsets Doremi and Hazuki at first. Once Doremi gets to know her, she befriends her and tries to find ways to cheer her up on Parents' Day at school.
1 votes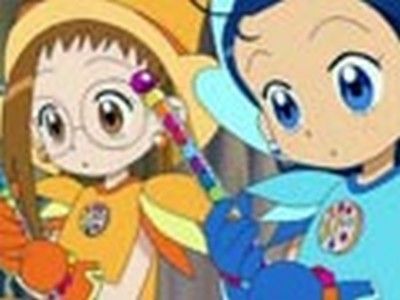 #4 - It's Not Scary If We're All Witches
Season 1 - Episode 4 - Aired Feb 28, 1999
Hazuki and Aiko find out Doremi's secret of being a witch apprentice after the stunt she pulls on Parents' Day, so they must also become witch apprentices to protect Doremi. The three girls redecorate the magic shop with a more cheerful design after Doremi accidentally destroys the shop.
0 votes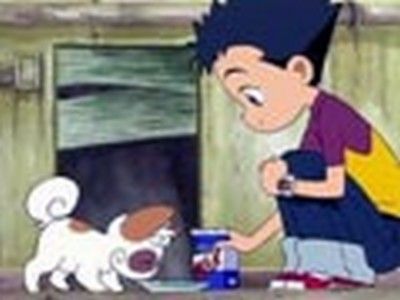 #5 - Grand Opening! House Of Magic!
Season 1 - Episode 5 - Aired Mar 7, 1999
After fixing up the magic shop and dubbing it Mahōdō, the girls await their first customers and are visited by a singing witch wholesaler Dela.
0 votes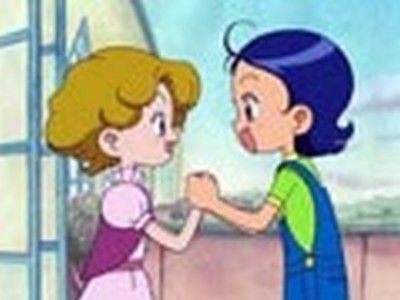 #6 - A Liar's First Friendship
Season 1 - Episode 6 - Aired Mar 14, 1999
Nobuko Yokokawa is a liar in the girls' class, but nevertheless amuses everyone with her imaginative stories. When Aiko believes in her and realizes she lied, she becomes very hurt.
0 votes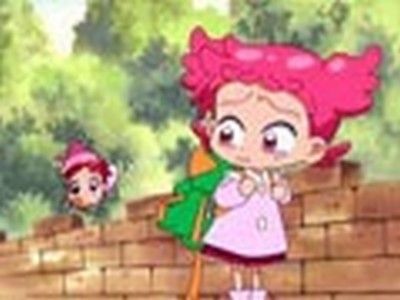 #7 - Aim For Level 9! Witch Exam
Season 1 - Episode 7 - Aired Mar 21, 1999
The three girls prepare to take their first witch exam, but Doremi must spend the day supervising her younger sister Pop. Pop wants to go to her grandparent's house by train by herself. When it comes to exam time, Hazuki and Aiko earn fairies for passing the exam. Doremi fails the exam, so she doesn't get a fairy.
0 votes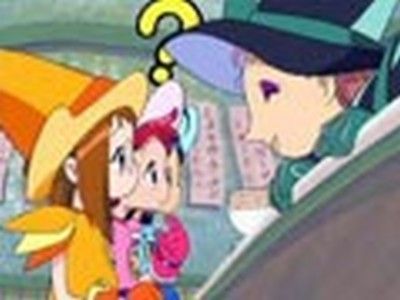 #8 - Go to the Witch World!!
Season 1 - Episode 8 - Aired Mar 28, 1999
After failing to pass the level 9 exam, Doremi is given another chance. Her goal is to find medicine for Motamota. Luckily, Doremi passes and gets her fairy, but she does it with the help of Aiko and Hazuki, who come to see her out of worry.
0 votes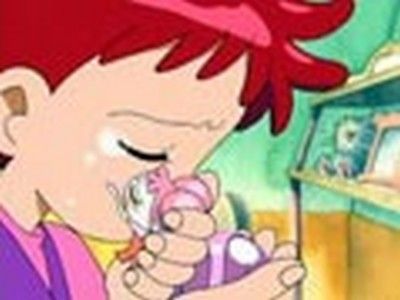 #9 - Where Did You Go!? Fairy Dodo
Season 1 - Episode 9 - Aired Apr 4, 1999
Doremi's fairy Dodo runs off after being scolded, so the girls use their new magic spell, Magical Stage, to try and find her.
0 votes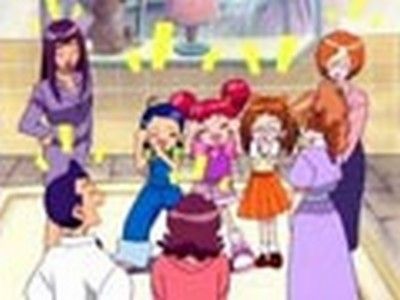 #10 - Pinch! The Teacher Found Out!!
Season 1 - Episode 10 - Aired Apr 11, 1999
Miss Seki and the vice principal drop by the magic shop after photos of the girls working there arise.
0 votes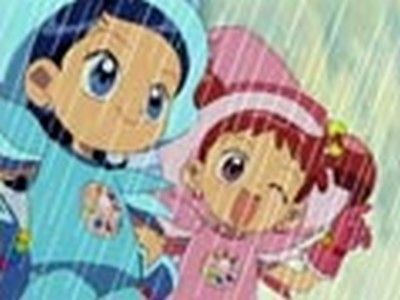 #11 - Early Riser Girl Marina And A Bouquet from the Heart
Season 1 - Episode 11 - Aired Apr 18, 1999
After being insulted by Takao Kimura, Marina Koizumi refuses to take care of the school's flowers. Hazuki is determined to help Marina realize Kimura is remorseful.
0 votes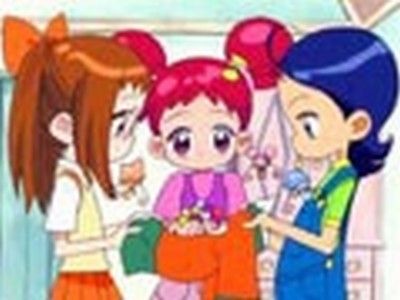 #12 - A Wish For A Precious Shirt
Season 1 - Episode 12 - Aired Apr 25, 1999
A young boy named Misaki Shibayama trades in his favorite shirt to get a charm to help his older brother Daichi play in a soccer game.
0 votes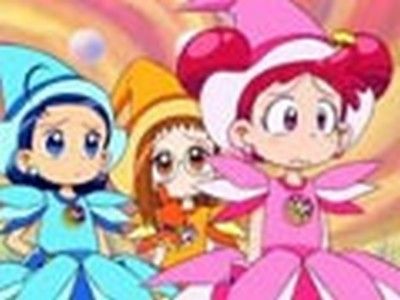 #13 - Everyone Fails!? The Level 8 Exam
Season 1 - Episode 13 - Aired May 2, 1999
The girls take the Level 8 Exam in which they have three hours to clear three obstacles unknowingly chosen beforehand.
0 votes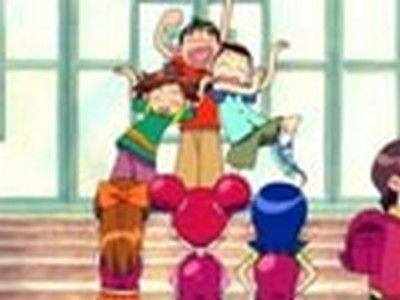 #14 - Laugh and Forgive Me!?
Season 1 - Episode 14 - Aired May 9, 1999
Naomi Okuyama is insulted by the SOS Trio for showing her feminine side and refuses to forgive them until they make her laugh.
0 votes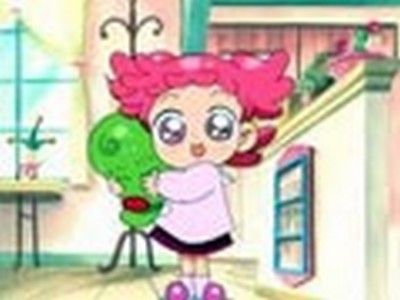 #15 - Majo Rika Goes to Kindergarten
Season 1 - Episode 15 - Aired May 16, 1999
Majorika gets purchased by Pop. Pop treats Majorika like a plush toy and she takes her to school one day.
0 votes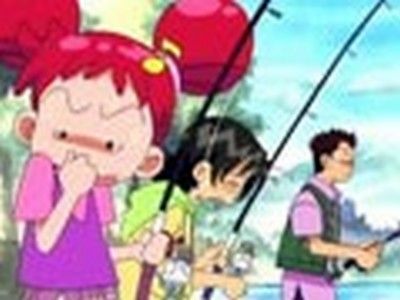 #16 - Fishing for Love
Season 1 - Episode 16 - Aired May 23, 1999
Doremi's father takes her and her friends on a fishing trip with a young boy who shares his passion.
0 votes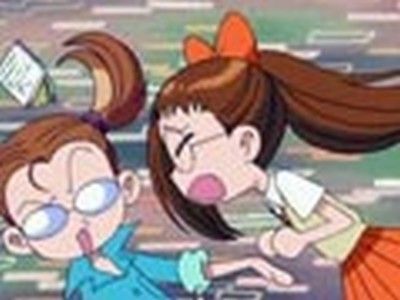 #17 - Yada-kun is a Delinquent!?
Season 1 - Episode 17 - Aired May 30, 1999
Masaru Yada gets arrested, and no one else besides Hazuki and Miss Seki believes that he did nothing wrong. With Miss Seki's job on the line, Doremi, Hazuki and Aiko use their magic to find out if the rumors behind Yada are true.
0 votes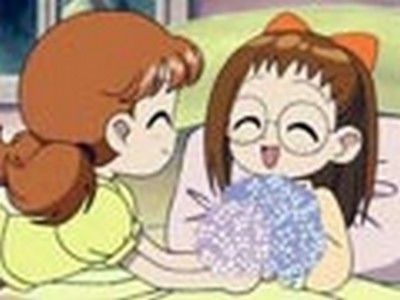 #18 - Don't Use That! The Forbidden Magic
Season 1 - Episode 18 - Aired Jun 6, 1999
After a fluke grants them immediate success on the Level 7 Exam, the girls find out that Nanako Okada refuses to take care of the school's rabbits and use their new powers to find out why. They learn that Nanako once lost her puppy and is afraid to have another pet because she thinks the same thing might happen.
0 votes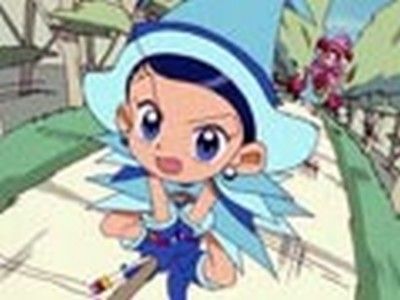 #19 - Hadzuki-chan is Kidnapped!
Season 1 - Episode 19 - Aired Jun 13, 1999
On the last day without magic for breaking the laws of the Witch World, Hazuki is kidnapped by two conmen and only Doremi and Aiko can rescue her.
0 votes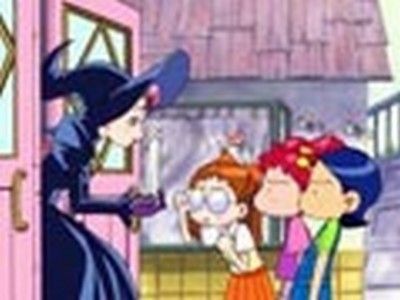 #20 - The Rival Makes Her Appearnce! The Mahō-dōu is in Big Trouble!!
Season 1 - Episode 20 - Aired Jun 20, 1999
Majorika loses her shop to Dela in a card game, and her arch-rival Majoruka takes over.
0 votes
#21 - Majo Ruka's Goods are Filled with Danger
Season 1 - Episode 21 - Aired Jun 27, 1999
After noticing that the people around them are becoming ill due to Majoruka's charms, Aiko, Doremi, and Hazuki use their magic to break the spell.
0 votes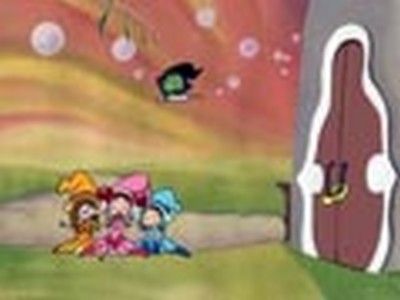 #22 - The Road to the Level 6 Witch is Long!?
Season 1 - Episode 22 - Aired Jul 4, 1999
With the shop under enemy control, the girls must find a way to get in to take their Level 6 Exam.
0 votes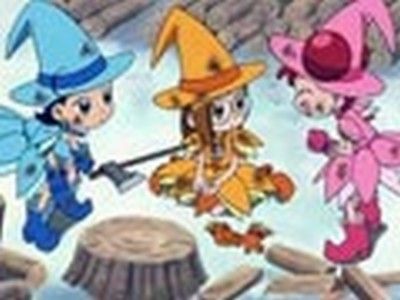 #23 - Big Turnaround!? Ojamajo's Training
Season 1 - Episode 23 - Aired Jul 11, 1999
After her father gives Aiko a new harmonica and decides to throw away the old, cherished one, she runs off to Hazuki's house. There, they find an extra magic bead, which they use to gain entrance to their exam.
0 votes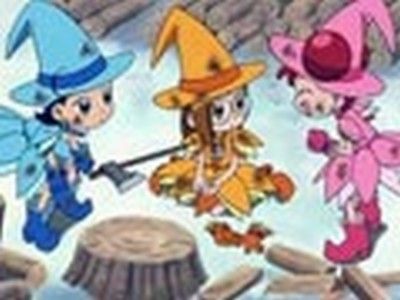 #24 - Majo Ruka VS Level 6 Ojamajos
Season 1 - Episode 24 - Aired Jul 18, 1999
The girls get a hold of Majoruka's crystal ball and are challenged to a magical duel for control of the shop.
0 votes
#25 - Ojamajo Pop's Arrival!?
Season 1 - Episode 25 - Aired Jul 25, 1999
Pop is appointed as a witch apprentice after witnessing her sister and friends perform magic. She uses magic to create ghosts at her kindergarten sleepover, and Doremi, Hazuki, and Aiko help clean up her mess.
0 votes