The BEST Episodes of Devon Ke Dev... Mahadev
Every episode ever - ranked by fan votes!
Last Updated: Dec 31, 2021
'Devon ke Dev... Mahadev' is a mesmerizing, visually stunning story of Lord Shiva and his avatars. Witness the Lord as a sansarik or householder in this Hindi mythological show.
Watch Now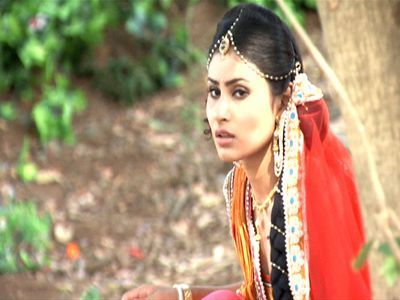 #1 - Daksh Turns Stone-Hearted Towards Sati
Season 1 - Episode 5 - Aired Dec 22, 2011
As Rishi Dadhichi enters the courtroom with his disciples, Daksh condemns his ways of interfering and influencing a king's decision. Rishi Dadhichi disapproves of Daksh's thinking telling him about the atrocities that his decision will have on the sculptor community. Rishi Dadhichi announces to look after the dispelled community of the sculptors. A drained out Sati faints as she enters the courtroom but, a stone-hearted Daksh rebukes to show any leniency towards her.
1 votes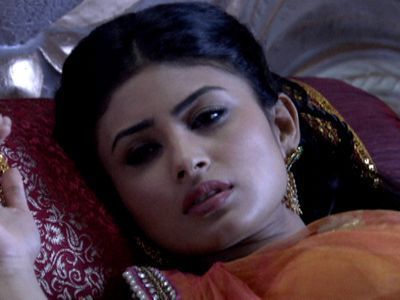 #2 - Daksh Ploys For Shiva's Destruction
Season 1 - Episode 6 - Aired Dec 23, 2011
Khyati pleads Sapta Rishi Bhrigu to talk to her father about subjugating the crudity of Sati's punishment. A displeased Prasuti tries to bring alive the caring father hidden behind King Daksh's heartless principles. But, Daksh dismisses her pleas as he is too immersed in his plans to destroy Shiva's existence. Goddess Lakshmi reminds the Gods about Daksh's daughter, Sati , a descendant of Goddess Shakti, who will become Shiva's consort.
1 votes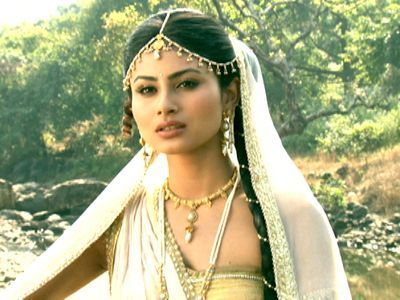 #3 - Mahadev's Song Bewitches Sati
Season 1 - Episode 22 - Aired Jan 11, 2012
Mahadev sings a melodious raga to control the damage done by Narad Muni to the group of the singers. Sati is surprisingly mesmerized listening to this melodious raga. As if hypnotised by Shiva's song, Sati walks towards his direction. Attracted completely to the rhythm of Mahadev's raga, Sati dances to the song. Seeing Sati standing before himself, Lord Shiva leaves. Sati is in shock, unable to understand her state of mind. Narad Muni is elated seeing his cacophony work well.
1 votes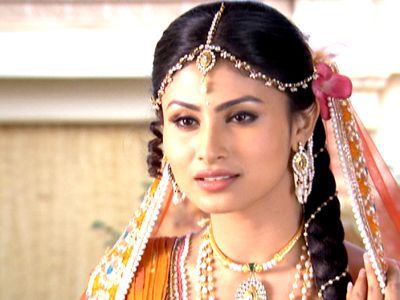 #4 - The Spring Festival Embarks With Some Colourful Performance
Season 2 - Episode 1 - Aired Feb 13, 2012
Corroborating immense faith in Lord Vishnu, Daksh assures to protect the Gods from the attack of the asuras. Commencing the third phase of the Mahamandal, Daksh instills his faith in Chandrama to handle the Spring Festival without any hitch. Nandi is too distressed after Lord Shiva snapped at him for mentioning Sati's name and getting influenced by Narad's gossip. The spring festival embarks with a melodious and a colourful performance by Chandrama and Rohini.
1 votes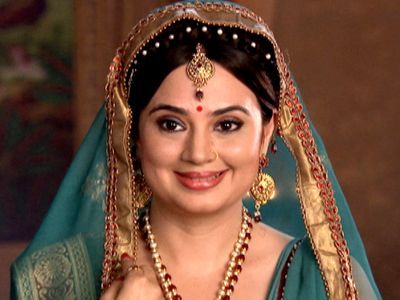 #5 - Mahadev Renders Nandi To Shilaad
Season 2 - Episode 3 - Aired Jan 18, 2012
Foreseeing the outcome of Sati and Mahadev's love, Madanike expresses her perturbed state asking Sati to watch out her feelings. Aware of her father's detest towards Lord Shiva, Sati comforts Madanike assuring her to avoid any unlikable situation. On Kailash, Mahadev ascertains Shilaad to address his concern and would render Nandi to him. A grief-stricken Nandi pleads Mahadev to let him stay under his hermitage but, Mahadev stays impervious to his pleas.
1 votes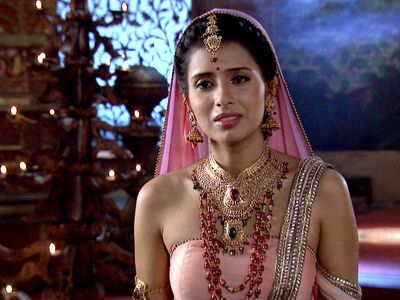 #6 - Prasuti Sees Trishool Symbol On Sati
Season 3 - Episode 20 - Aired Mar 5, 2012
Daksh proposes Sati's marriage. Prasuti suggests Revati to stay with Chandrama. Revati informs Prasuti about Sati's love towards Mahadev. Prasuti conveys the same to Daksh but he does not agree with her. Sati throws the Rudraksh and orders the maids to close the windows to avoid the sight of Himalaya. Sati sarcastically tells Prasuti that she is happy. Prasuti sees the symbol of trishool on Sati's arm.
1 votes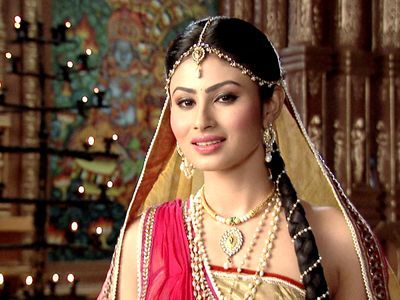 #7 - Daksh Plans For Sati's Marriage
Season 3 - Episode 13 - Aired Feb 26, 2012
Prasuti is elated on seeing Sati and promises to fulfill her wish. Prajapati Daksh tells Sati to take rest and asks Revati the reason for her presence. Revati shows Sati the Nandavrata story book which she was looking for. Sati finds it hard to open the book and blames it on her fate. Sati is surprised to know that Daksh is planning her marriage. Prasuti tells Sati that she is very lucky to have a father like Daksh and asks her to agree to his plan.
2 votes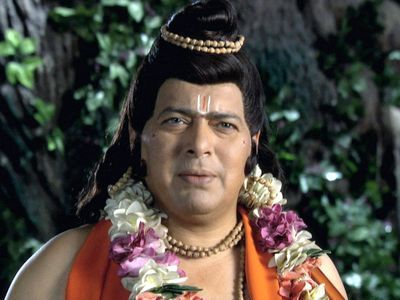 #8 - Sati Renounces Her Life For The Sake Of Mahadev
Season 6 - Episode 2 - Aired May 15, 2012
Daksh's mahayagya ceremony gets ruined due to his strong opposition for Mahadev. Sati is inconsolable after facing Daksh's atrocities and vows to burn herself in the fire. Nandi is tormented on observing the coming catastrophe in Mahadev's life and seeks his help to rescue Sati, but in vain. Sati prays Agni Devta to burn her body, however Agni Devta denies her. Finally, Sati gains miraculous power and sacrifices her life by burning herself.
1 votes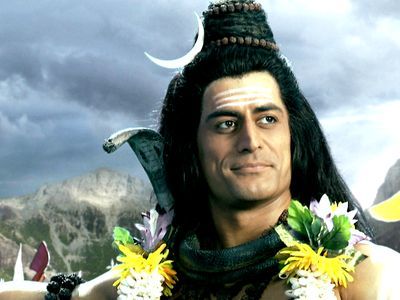 #9 - Mahadev's Wedding Procession Reaches Parvati's Place
Season 8 - Episode 12 - Aired Aug 6, 2012
Ganga grooms Parvati for her marriage. Meanwhile, Mahadev starts his wedding procession. Mahadev's devotees dance in his wedding procession but they become worried because of the sudden snow fall. Some shepherds direct the path to Mahadev's procession. Shukracharya and the demons join them. The procession reaches Parvati's place but Menavati becomes upset to see Mahadev in his reclusive form.
1 votes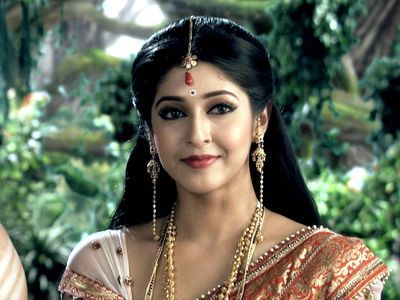 #10 - Parvati Invites The Devotees For Lunch
Season 9 - Episode 1 - Aired Aug 23, 2012
Mahadev and Parvati are felicitated by their devotees at Kailash. Lord Vishnu is glad to see Mahadev's love for Adi Shakti and announces about the destruction of evil power by Parvati. Tarakasur's men help him to conspire against Mahadev and Parvati. Parvati invites the devotees for lunch and asks them to regard Anna Devta. Him Naresh assures Menavati of Parvati's well-being. Parvati searches for Mahadev and worships his shivling. Mahadev renders his sadhana.
1 votes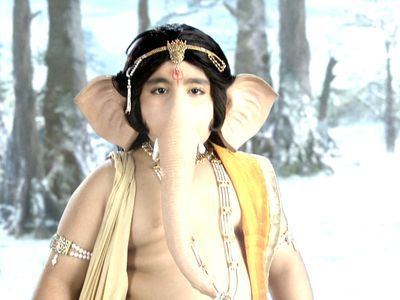 #11 - Mahadev Enlightens Parvati About The Importance Of Meditation
Season 17 - Episode 1 - Aired May 16, 2013
Parvati thanks Mahadev for his guidance. Mahadev enlightens her about the importance of meditation. He tells Parvati to recall about all his teachings, and asks Ganesha to take care of her. Vrinda tells Shukracharya that Jalandhar has not accepted his defeat. Shukracharya insists her to enlighten Jalandhar. Ganesha becomes happy on learning that Parvati will regain her memory, and convinces Kartikey that she will soon recognise Mahadev.
1 votes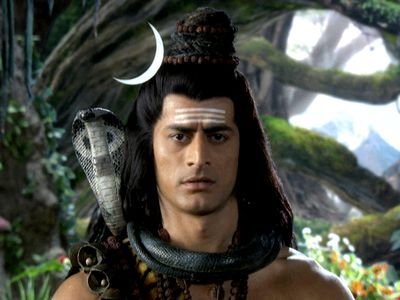 #12 - Daksh Humiliates Sati By Cursing Mahadev
Season 6 - Episode 1 - Aired May 14, 2012
Daksh exceedingly humiliates Sati by cursing Mahadev. She yells at Lord Brahma, Vishnu and Lakshmi for not protesting against Daksh's opinion. Later, Daksh gets infuriated by Sati's opposition and curses her. Sati decides to renounce her life for the sake of Mahadev. She tries to burn herself in the fire, but Prasuti stops her. Mahadev is annoyed to observe Sati's critical condition.
1 votes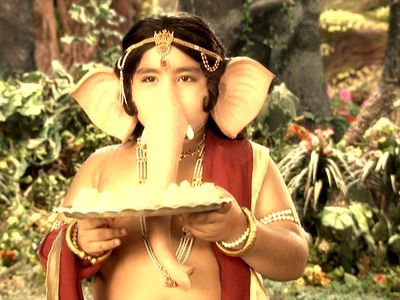 #13 - Dashanan Wants To Punish Himself For Not Fulfilling Mahadev's Desire
Season 14 - Episode 15 - Aired Feb 25, 2013
Rishi Bhrigu suggests to Mahadev the auspicious date for performing Ashok Sundari's marriage ceremony. As Parvati's mother worries about performing the marriage rituals at Kailash, Ganesha suggests Rishi Vashist's Ashram as venue. Meanwhile, Dashanan wants to punish himself for not fulfilling Mahadev's desire and endeavours to win his heart. Planning to ruin Dashanan's power, Indradev seeks Narad's help.
1 votes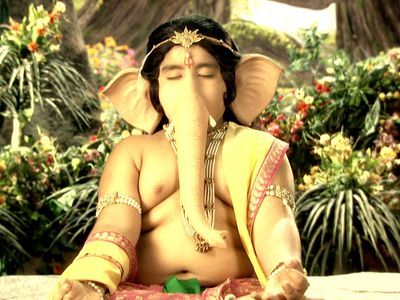 #14 - Indradev Panics On Seeing Trishula's Tapasya
Season 15 - Episode 2 - Aired Mar 12, 2013
Parvati requests Mahadev to take her near a waterfall. She asks him to give her some new names, which rhyme with his. Mahadev enlightens Parvati about the importance of love. Meanwhile, Ganesha panics on learning that his parents are not in Kailash. Nandi informs him that his parents are spending a good time, away from Kailash. Indradev panics on seeing Trishula's tapasya. In Mahadev's absence, Ganesha provides knowledge to the Shivgans.
1 votes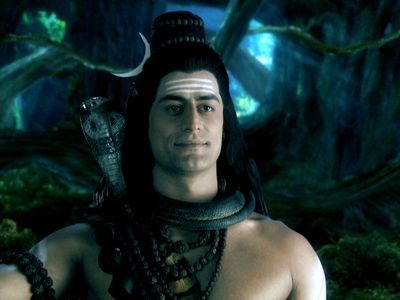 #15 - Narad Is Elated To See Kartikay
Season 10 - Episode 3 - Aired Sep 28, 2012
Parvati apologises to Ganga for her mistake and expresses her inability to rescue her from her curse. Mahadev suggests a remedy to help Ganga to get rid of the curse. He blesses Prithvi. Meanwhile, Tarakasur receives information about Mahadev's son and is adamant to kill him. Narad feels elated to see Kartikay. While Parvati insists on going o Kailash with Kartikay, Mahadev persuades her to delay their departure.
1 votes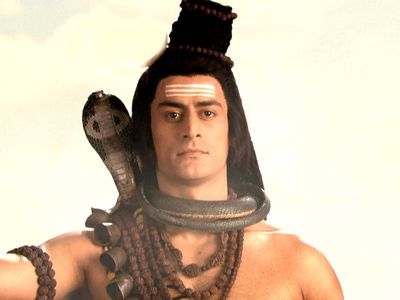 #16 - Lord Rama Breaks Mahadev's Bow
Season 19 - Episode 20 - Aired Aug 16, 2013
Janaka permits Lord Rama to lift Mahadev's bow. Sunayna objects to his decision, but Janaka persuades her to obey Lord Rama. Rishi Vishwamitra and Mahadev bless Lord Rama for his victory in the Swayamvar. Lord Rama proves his power by lifting Mahadev's bow. Sita becomes elated on seeing the same. The deities worry on seeing destruction in the universe, after Lord Rama breaks Mahadev's bow. Janaka announces about Lord Rama's marriage with Sita. Lord Rama and Sita get married.
1 votes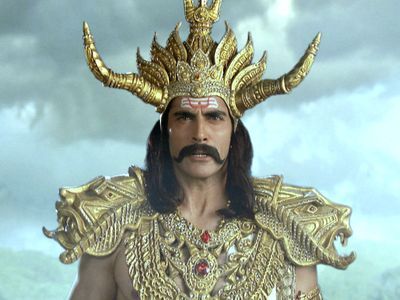 #17 - Durgasur Attacks Mahadev
Season 18 - Episode 4 - Aired Jun 23, 2013
Durgasur attacks Mahadev, in Kashi, and Kailash at a same time. Parvati takes the form of Goddess Durga, and kills Durgasur. Meanwhile, Mahadev gets released from his child form. Ravana destroys his palace and decides to construct a new one, which will be the base of his stronghold. He vows to enslave the mankind. Mahadev and Parvati advise Ganesha and Kartikey about their duties.
1 votes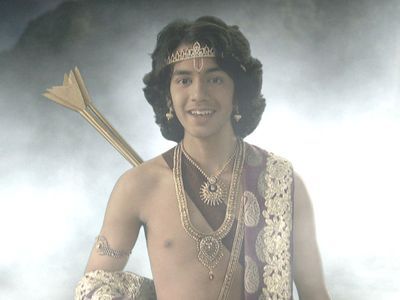 #18 - Vishwamitra Agrees To Become Lord Rama And Lakshmana's Guru
Season 19 - Episode 1 - Aired Jul 23, 2013
Taraka's sons try to ruin Vishwamitra's yagya, but they fail. Taraka destroys the yagya. Mahadev asks Vishwamitra to become Lord Rama and Lakshmana's guru as they will save him from Taraka's tyranny. Vishwamitra agrees for the same. Ravana becomes furious on seeing his Mayavi vyuh destroyed. Vishwamitra asks Dasharatha that he wants to teach battle skills to Lord Rama and Lakshmana, so that they can kill Taraka. Mahadev decides to give a last chance to Taraka to repent for her misdeeds.
1 votes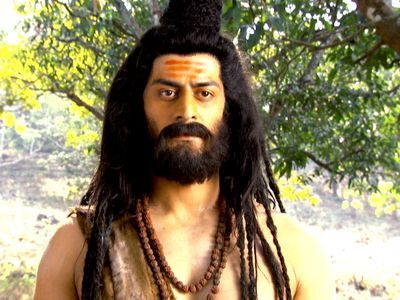 #19 - Sati Boasts Of Her Wisdom In Front Of Mahadev
Season 25 - Episode 11 - Aired Feb 21, 2014
Mahadev forbids Sati from eating the fruits of the forest. Nevertheless, she eats the same, and suffers. Mahadev helps her in recovering. Aditi feels relaxed after Khyati recovers. She suspects Shatbhish's Mantri for attacking Khyati. Daksh is worried about his daughters' wellbeing. Sati boasts of her wisdom in front of Mahadev. Rishi Bhrigu arrests Shatbhish's Mantri. Sati endeavours to seek Mahadev's assistance in coming out of the forest. She tries to impress Mahadev, but in vain.
1 votes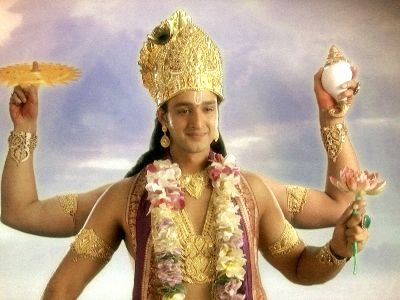 #20 - Lord Vishnu Succeeds In Pacifying Mahadev
Season 25 - Episode 22 - Aired Mar 7, 2014
Mahadev accepts Lord Vishnu's challenge, and fights with him. The deities worry about the war and its consequences. Daksh worries about Sati's ailment. Mahadev becomes emotional after attacking Lord Vishnu with his trishul. He ceases the war. Lord Vishnu reveals to Mahadev that he had plotted to fight with him for the welfare of the universe. Mahadev and Lord Vishnu reconcile with each other. Lord Vishnu succeeds in pacifying Mahadev. Mahadev blesses Vasuki and Garud. He takes Vasuki around his neck.
2 votes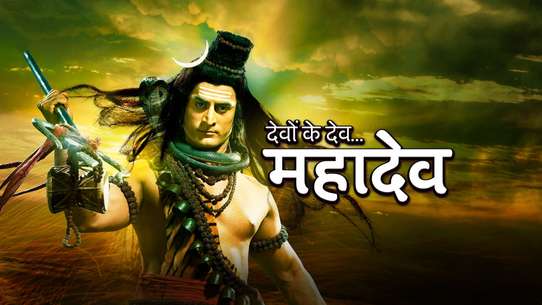 #21 - Dev Kampan enlightens Lohitang about Tridev
Season 31 - Episode 1 - Aired Sep 9, 2014
Lohitang is eager to attack Mahadev. He vents his frustration in front of Dev Kampan on recalling Mahadev. On Lohitang's insistence, Dev Kampan enlightens him about Lord Vishnu, Lord Brahma and Mahadev. Lohitang refuses to believe in Tridev's powers, and is adamant on conspiring against them. Dev Kampan advises Lohitang to meet Rishi Dadhichi's son, Pippalada. Lakshmi assures Mahadev of her support. Mahadev asks Pippalada to enlighten Lohitang about him.
1 votes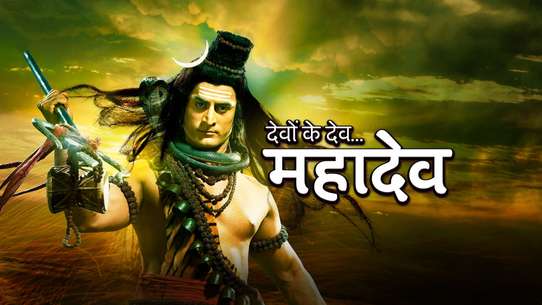 #22 - Dev Kampan informs Lohitang that Nigas has refused his proposal
Season 31 - Episode 19 - Aired Oct 3, 2014
Pippalada informs Lohitang that Mahadev established jyotirling in Manikarnika. Lohitang thanks Pippalada for narrating him the stories of jyotirling. Later, Pippalada informs Lohitang about the upling of jyotirlings. Lohitang informs Pippalada that he has given him gurudakshina by sparing his life. Lohitang informs Dev Kampan that he has acquired knowledge about the jyotirlings. Dev Kampan informs Lohitang that Nigas has refused his proposal. Lohitang informs Dev Kampan that he will convince Nigas to help him.
1 votes
#23 - Shiva's Presence Attracts Sati's Attention
Season 1 - Episode 7 - Aired Dec 25, 2011
Seeing Shiva's aura,Sati wakes up from a dream clueless about the hidden significance of it. A perplexed Sati shares about her dream with Aaditi unable to hide her curiosity. As Sati describes about seeing a faint picture of an Ardhanarishvara, Aaditi calms her down. On the other hand, King Daksh hides his emotions for his daughter behind his traits of being a Prajapati. While in search of lotuses, Sati meets the sculptor community and fails to avert the strong presence of Shiva.
2 votes
#24 - Narad Muni Comes To Meet Prajapati Daksh
Season 1 - Episode 8 - Aired Dec 26, 2011
A strong headed Prajapati Daksh addresses his assembly and tells them about his literature name Daksh Sahitya. The Sahitya will have components of life's betterment and would be talking about only the creators of the universe like Brahma and Vishnu unlike the destroyers Shiva. Soon the wanderer Narad Muni comes to the assembly of King Daksh. Being to his original self Narad tries instigating Sati about the punishment.As Narad leaves for Kailash Parvat to meet Shiva,Kana and Pret stops him.
2 votes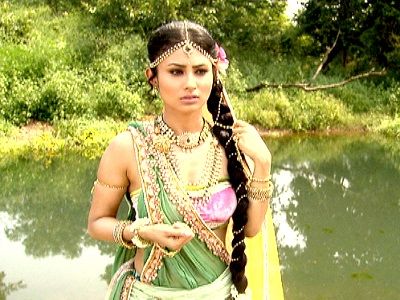 #25 - Daksh Punishes Sati
Season 1 - Episode 1 - Aired Dec 18, 2011
A Rudraksha bead from Shiva's arm-band falls to earth and is found by Sati. It leads her to the Rishis, who tell her that the Vishnu idol being created by her father is incomplete without a shivaling. Sati installs the shivaling, which angers King Prajapati Daksh. She then tries to summon Mahadev.
139 votes