The BEST Episodes of Deca-Dence
Every episode ever - ranked by fan votes!
Last Updated: Oct 3, 2021
Many years have passed since humanity was driven to the brink of extinction by the sudden emergence of the unknown life forms Gadoll. Those humans that survived now dwell in a 3000m-high mobile fortress Deca-dence built to protect themselves from the Gadoll threat. Denizens of Deca-dence fall into two categories: Gears, warriors who fight the Gadoll daily, and Tankers, those without the skills to fight. One day, Natsume, a Tanker girl who dreams of becoming a Gear meets surly Kaburagi, an armor repairman of Deca-dence. This chance meeting between the seemingly two opposites, the girl with a positive attitude who never gives up on her dreams and the realist who has given up on his, will eventually shake the future course of this world.
Watch Now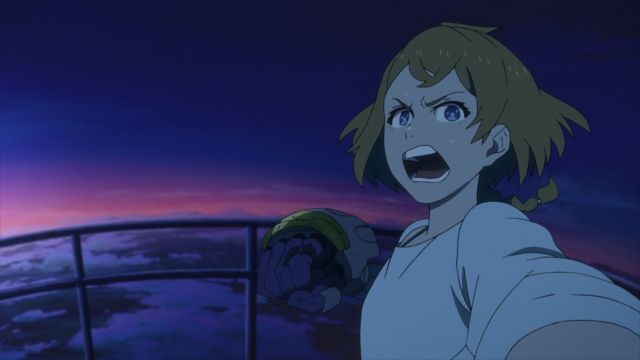 #1 - Decadence
Season 1 - Episode 12 - Aired Sep 23, 2020
It's a race against the clock to defeat Gadoll omega. However, even if Jill's plan to use Deca-dence as an avatar works, the fortress main weapon is in shambles. Will Kaburagi and Natsume find a way to defeat omega and save Deca-dence?
79 votes
#2 - Differential Gear
Season 1 - Episode 5 - Aired Aug 5, 2020
Natsume heads into battle with squad 6 to defeat Gadoll alpha. Kaburagi is forced to confront a decision he thought he had avoided. Will Natsume survive Solid Quake's drastic event?
86 votes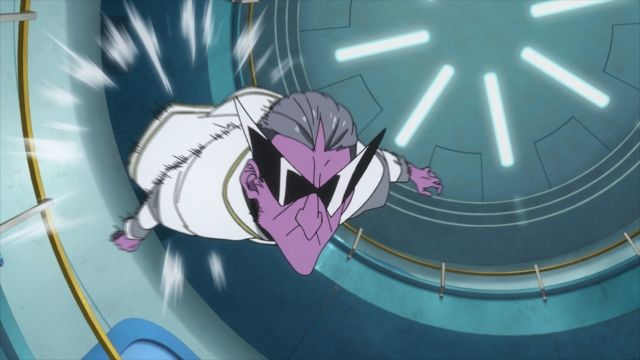 #3 - Turbocharger
Season 1 - Episode 9 - Aired Sep 2, 2020
The time has come for Kaburagi, Natsume, and the others to put their plans into action. Little do they know they've been betrayed. Can they stand against the system, despite the already slim odds of success?
86 votes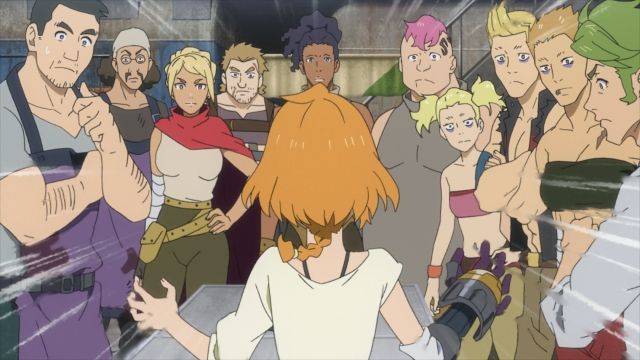 #4 - Driveshaft
Season 1 - Episode 7 - Aired Aug 19, 2020
Kaburagi uses his hard-won prize to return to Deca-dence. However, without his old account, he finds himself an outsider in his own life. With everything that's changed, Natsume and Kaburagi each come to a realization about their future.
90 votes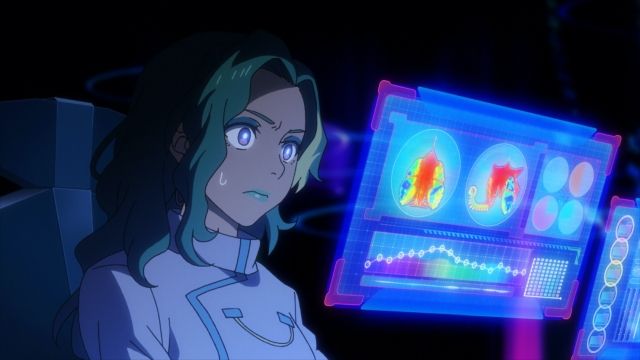 #5 - Engine
Season 1 - Episode 11 - Aired Sep 16, 2020
The new Gadoll crosses paths with Deca-dence, but the system underestimates its capabilities. Kaburagi is faced with an important decision, but will it mean losing his relationship with Minato?
78 votes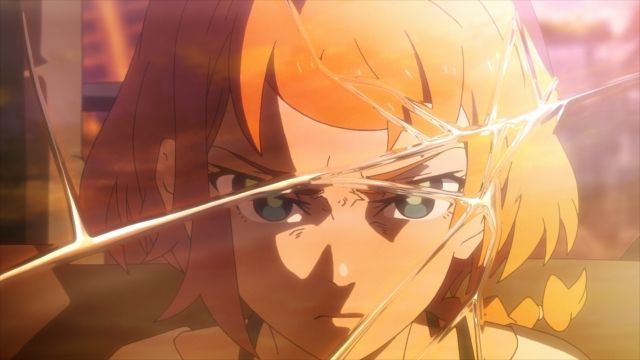 #6 - Brake System
Season 1 - Episode 10 - Aired Sep 9, 2020
Natsume learns the truth and sees her relationship with Kaburagi in a whole new light. The cyborgs need to escape the the correctional facility. How long can the bugs escape the system's clutches?
76 votes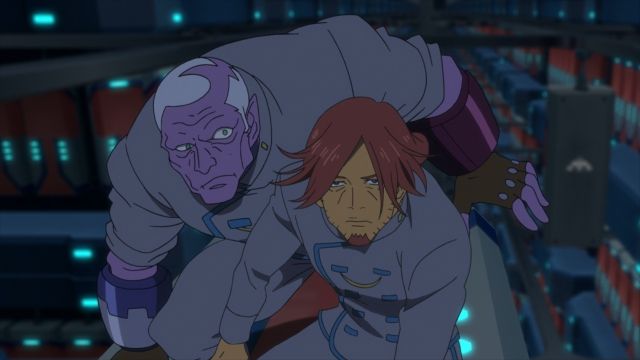 #7 - Turbine
Season 1 - Episode 8 - Aired Aug 26, 2020
Kaburagi convinces the other cyborgs to help him destroy the Gadoll factory. But can they find a way to do that while stuck inside a prison? Natsume sees a familiar face, while Minato comes to a crossroads.
82 votes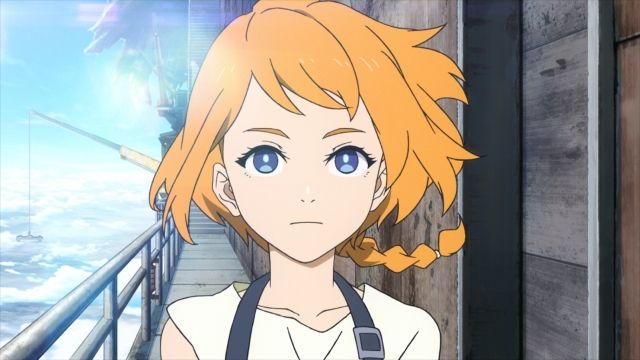 #8 - Ignition
Season 1 - Episode 1 - Aired Jul 8, 2020
Unlike most Tankers, Natsume dreams of joining the fight against the Gadoll threat to humanity, instead of leaving it to the Gears. It is time to leave the orphanage and take a job. Will she be able to accomplish her dream despite society's expectations?
126 votes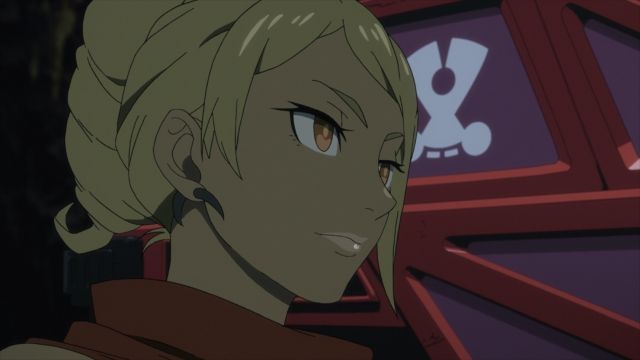 #9 - Transmission
Season 1 - Episode 4 - Aired Jul 29, 2020
Natsume heads into battle in an attempt to save Pipe, and the Tankers take notice. A potential for career advancement brings Kaburagi to a crossroads as a new event looms for Deca-dence.
81 votes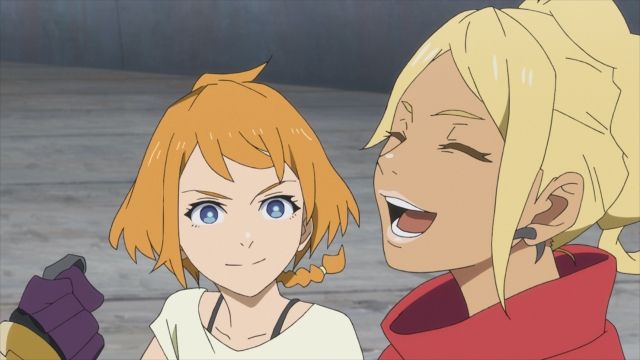 #10 - Radiator
Season 1 - Episode 6 - Aired Aug 12, 2020
Kaburagi has vanished, leaving Natsume to look after Pipe. What will happen to Kaburagi in the cyborg world, now that he has acted against the system?
89 votes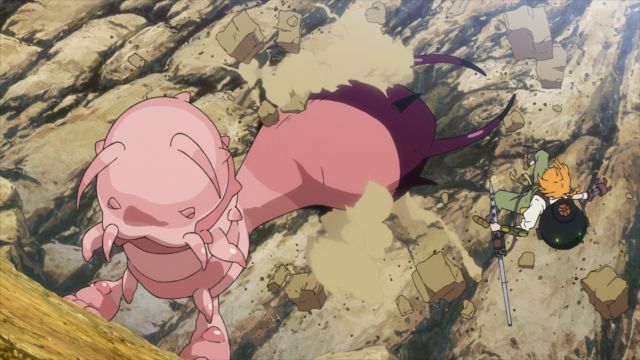 #11 - Steering
Season 1 - Episode 3 - Aired Jul 22, 2020
Kaburagi learns more about Natsume's past, and Natsume begins training to fight the Gadoll in hopes of joining The Power.
96 votes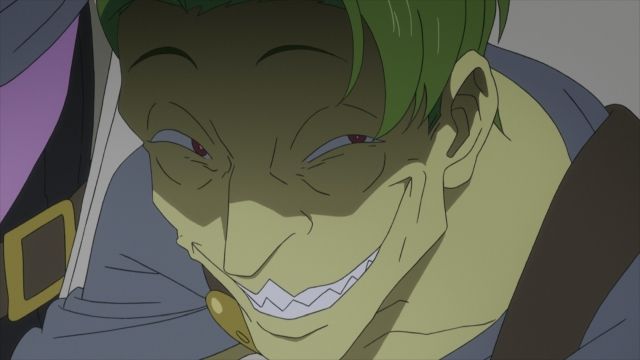 #12 - Sprocket
Season 1 - Episode 2 - Aired Jul 15, 2020
Kaburagi and Natsume and the other Tankers deal with the aftermath of the battle with the Gadoll. As Kaburagi reflects on his past, he comes to a crossroads.
111 votes