The BEST Episodes of Cousin Skeeter
Every episode ever - ranked by fan votes!
Last Updated: Oct 1, 2021
Bobby would describe his Cousin Skeeter as a nightmare most of the time, but, they do get along. Bobby always tries to impress Nina and once Skeeter gets involved, he always makes up story's about Skeeter, what normally makes both of them in trouble. But, Skeeter always gets them out of the mischief they put themselves into.
Watch Now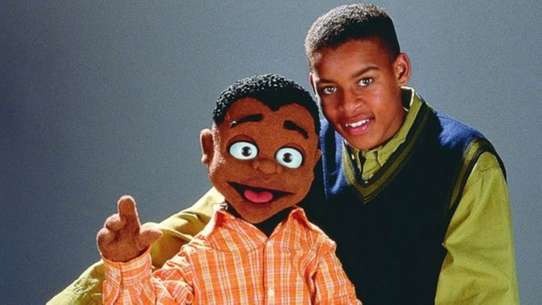 #1 - A Family Thing
Season 1 - Episode 1 - Aired Sep 1, 1998
Bobby has moved to a new city and a new school and the thing is he's not dealing with it too well. On top of that he's got the biggest crush on his new next door neighbour, Nina. Too make matters worse his out of control Cousin Skeeter is coming to live with the family...permanently!
1 votes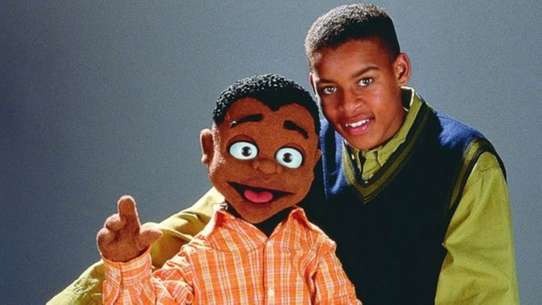 #2 - Skeeter's Toy Story
Season 1 - Episode 2 - Aired Sep 3, 1998
Bobby is desperate to impress Nina. Skeeter tries to help by telling her Bobby is planning to give her some really expensive rollerblades for her birthday. To pay for them Bobby gets an after school job in a toy shop. Everything is going fine until Skeeter gets himself and Bobby accidentally locked in the shop after hours...
0 votes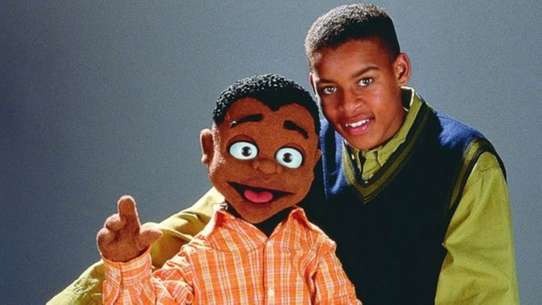 #3 - Air Skeeter
Season 1 - Episode 3 - Aired Sep 8, 1998
Skeeter comes out of retirement to help the school basketball and he stars as they break their losing streak. He's the man when it comes to slam-dunking and the school team just keep on winning with its new superstar, Skeeter. Problem is Bobby's stuck on the bench as Skeeter gets to big for his basketball boots.
0 votes
Writers: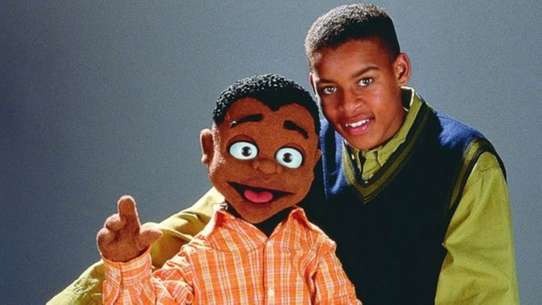 #4 - My Dinner Without Andre
Season 1 - Episode 4 - Aired Sep 10, 1998
Once again Skeeter tries to help Bobby by telling Nina that Bobby is a gourmet chef. Once again there's a problem, Bobby can't cook! Never fear Skeeter's got a plan!
0 votes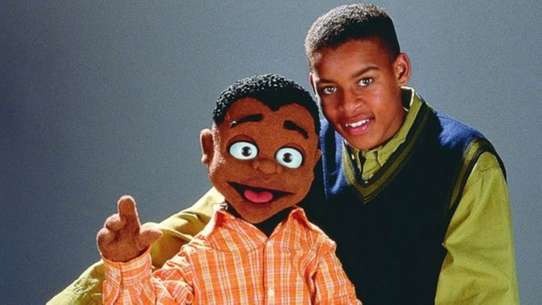 #5 - Tyrannosaurus Wrecked
Season 1 - Episode 5 - Aired Sep 15, 1998
On a school trip to the Natural History museum Bobby slips on a sandwich and knocks down a nineteen foot tall T-Rex skeleton. So who do you reckon sneaked the sandwich in the museum and who has a plan to fix it? Surprise, surprise it's Skeeter!
0 votes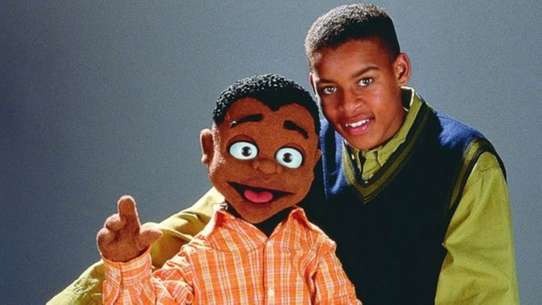 #6 - Cirque du Skeeter
Season 1 - Episode 6 - Aired Sep 17, 1998
Skeeter bumps into his old friend Ziggy. Ziggy's circus isn't doing too well and if the next show isn't a sell out the circus will have to close. So with the help of Bobby and Nina, Skeeter goes on a campaign to save the circus...
0 votes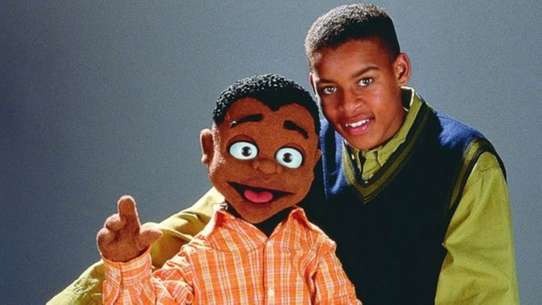 #7 - Mo' Skeeter Blues (aka Mo' Better Skeeter)
Season 1 - Episode 7 - Aired Sep 24, 1998
Skeeter accidentally destroys the tape of a single Andre is supposed to play for his executives. Skeeter manages to get the artist to record another song and gets some friends to help make it a potential hit. Andre returns with the executives to find Skeeter, Bobby and the crew in the studio mixing up some tasty sounds.
0 votes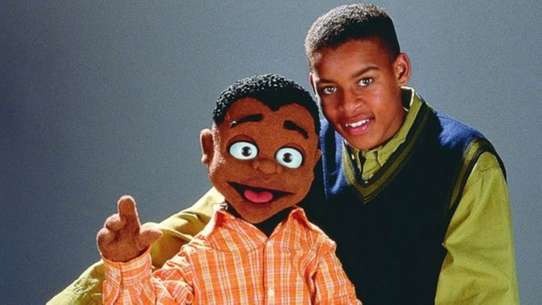 #8 - Skeeter's House of Style
Season 1 - Episode 8 - Aired Sep 29, 1998
Nina's fashion show is in danger of becoming a fashion 'faux pas'. So who should Skeeter offer to save the day? None other Bobby, who has to find the super models that Skeeter promised. When Darwin is miffed by Eliza, he sets off into the Amazon jungle to prove himself capable of his natural instincts. After a 'scary' night in the jungle, he stumbles upon an empty shack and quickly takes refuge. When the family returns home to find Darwin, they couldn't be more pleased with their new guest of honour. It is up to Eliza to rescue the oblivious Darwin from becoming the next family dinner !
0 votes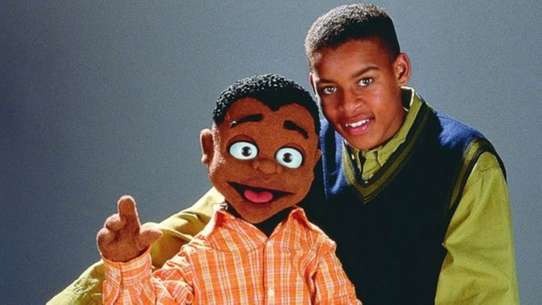 #9 - Doctor Skeeter
Season 1 - Episode 9 - Aired Oct 8, 1998
Bobby and Nina are assigned to the hospital for Career Day. Things go well until Skeeter shows up. Bobby has to keep Skeeter out of sight and out of trouble so he and Nina can earn passing grades.
0 votes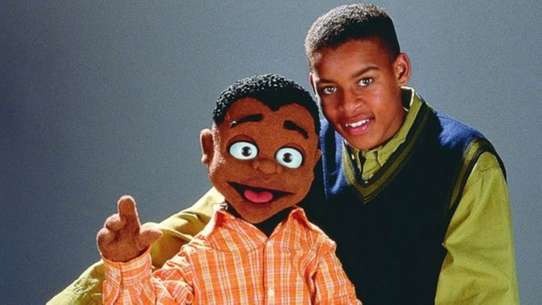 #10 - Blast from the Past
Season 1 - Episode 10 - Aired Oct 10, 1998
Skeeter's old girlfriend is back in town determined to see if Skeeter still longs for her lost love. But Skeeter would rather swallow a bottle rocket than pucker up with his ex.
0 votes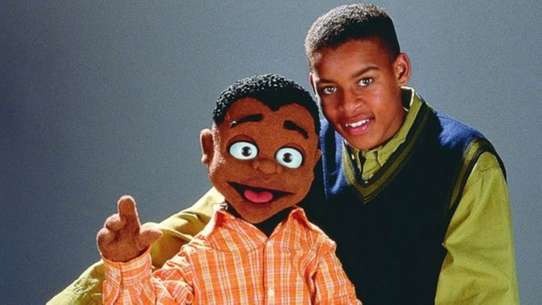 #11 - Skeeter's Help-A-Thon
Season 1 - Episode 11 - Aired Oct 15, 1998
Skeeter lands Bobby in it again, when he tells Nina that Bobby can play the piano when she sings at her granny's birthday party. Skeeter's convinced that Bobby's piano playing will liven up the party at the old people's home. Trouble is Bobby can't play a note!
0 votes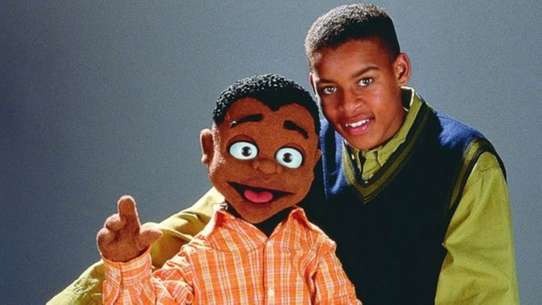 #12 - Haunted House of Blues
Season 1 - Episode 12 - Aired Oct 27, 1998
Skeeter, Bobby and Nina set out to get a photo of the ghost that haunts their building. They set out to get their pic and it turns out that the ghost is actually a legendary saxophone player in hiding.
0 votes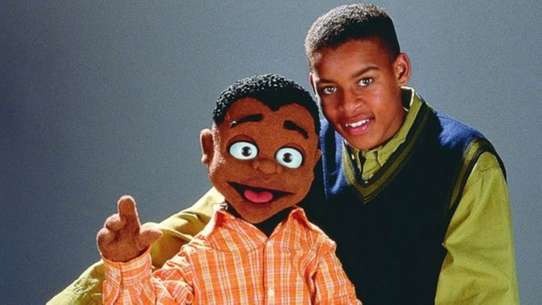 #13 - The Bother of the Bride
Season 1 - Episode 13 - Aired Nov 12, 1998
Skeeter lands him and Bobby in deep trouble! He gave Bobby's mum's wedding dress to the Salvation Army. Trouble is some other bride is wearing. Skeeter has a brainwave to get it back...during the wedding.
0 votes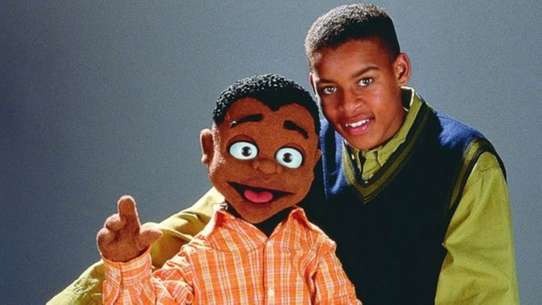 #14 - Apocalypse Skeeter
Season 1 - Episode 14 - Aired Dec 1, 1998
Bobby and Skeeter and a load of kids from school go away to camp. Whilst on camp they oversleep and miss the start of a game of 'capture the flag' against a rival camp. With the rest of their team captured it's up to them to rescue them AND capture the other team's flag!
0 votes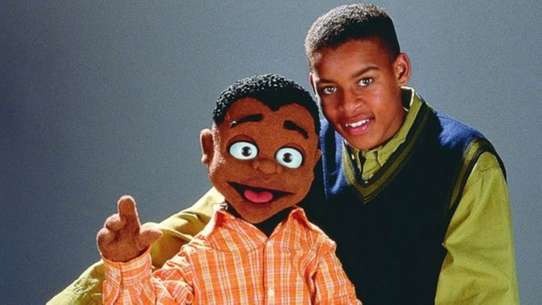 #15 - Miracle on 32nd Skeet
Season 1 - Episode 15 - Aired Dec 17, 1998
Bobby is asked to give an acceptance speech for his dad. Unfortunately for Bobby, he is still under some hypnotic suggestions, thanks to Skeeter. Everything will be fine as long as no one coughs, sneezes, or applauds.
0 votes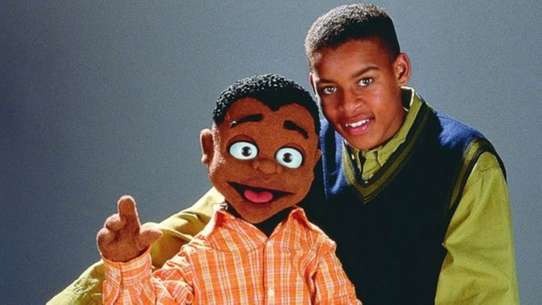 #16 - Skeeter Stays
Season 1 - Episode 16 - Aired Mar 16, 1999
Skeeter overhears that he is going to be sent to military school. He is set on cleaning the house to impress Andre and Vanessa so they will allow him to stay with them in New York, but his good intentions are no match for his ability to destroy things! Before Skeeter is able to clean the house, he practically demolishes the entire building.
0 votes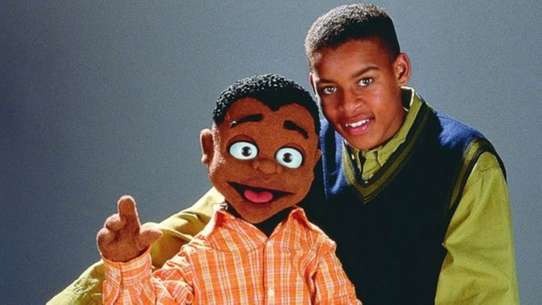 #17 - Skeeter's Suplex
Season 1 - Episode 17 - Aired Mar 18, 1999
IN THIS CORNER--""BONE BREAKER"" BOBBY! Somebody's bones are gonna be broken when Stone Cold Skeeter slates a match between Bobby and one of the school's biggest wrestlers. Talk about a TKO!
0 votes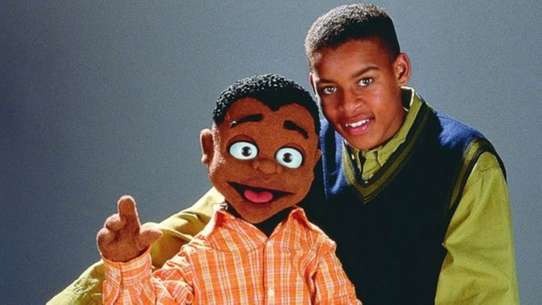 #18 - Choir Boyz
Season 1 - Episode 18 - Aired Mar 25, 1999
Nina needs help with the church choir. Now, thanks to Skeeter, Bobby's taking a solo--but Bobby can't sing a note. He just needs to chill out, though, because Skeeter has yet another plan...
0 votes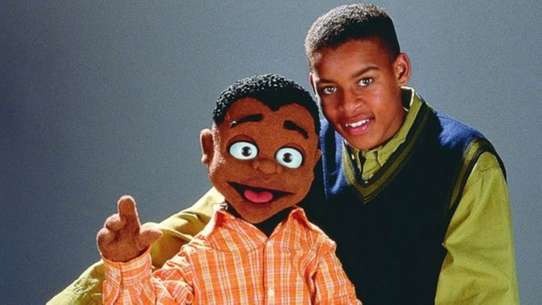 #19 - Side Show Skeeter
Season 1 - Episode 19 - Aired Mar 30, 1999
Skeeter and Bobby accidentally break Andre's mini television. Instead of going home with the broken telly, they try and win a replacement at the school fair.
0 votes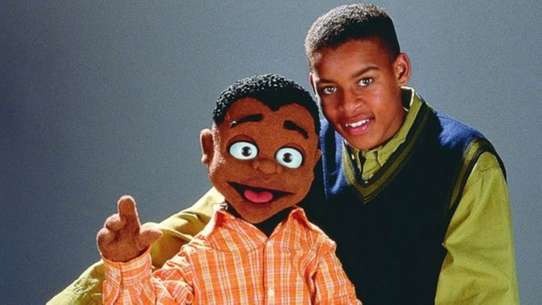 #20 - The Good Stuff
Season 1 - Episode 20 - Aired Apr 1, 1999
Skeeter talks up for Bobby. Once again talking the pair into trouble as the look for 'The Good Stuff'.
0 votes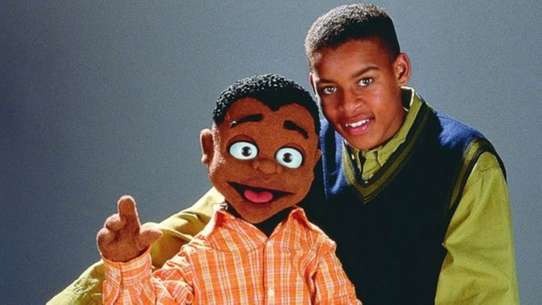 #21 - Be Like Skeeter
Season 2 - Episode 1 - Aired Aug 17, 1999
With Bobby convinced he lacks the right qualities to get into student government, Skeeter teaches him how to be ""cool,"" but ends up turning him into a monster. Bobby is rejected by the student government club, but learns a valuable lesson about being himself.
0 votes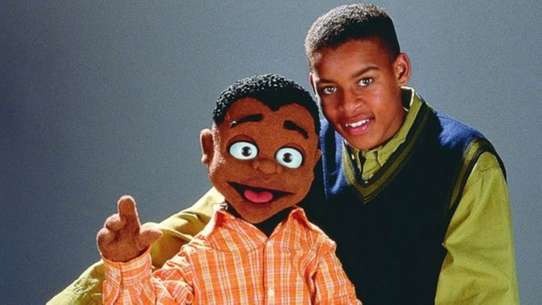 #22 - Dirty Laundry
Season 2 - Episode 2 - Aired Aug 19, 1999
When Bobby can't get any students to read his school paper, Skeeter becomes his ""assistant"" editor, turning the paper into a tabloid. When Bobby and Skeeter's fabrications are discovered, they're forced to repair the damage they've caused.
0 votes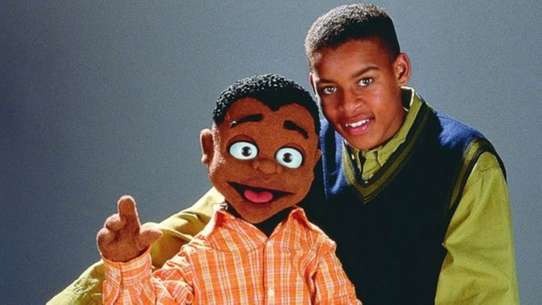 #23 - Bicycle Thief
Season 2 - Episode 3 - Aired Aug 24, 1999
When Nina and Bobby's bikes are stolen, the kids take it upon themselves to capture the thieves. They soon discover a chop-shop where the bikes are being broken down and sold for parts. Skeeter and Bobby are discovered by the ring of thieves and narrowly escape. In the end, the trail leads back to the owner of the local bike shop, who is prosecuted--and Nina and Bobby's bikes are returned.
0 votes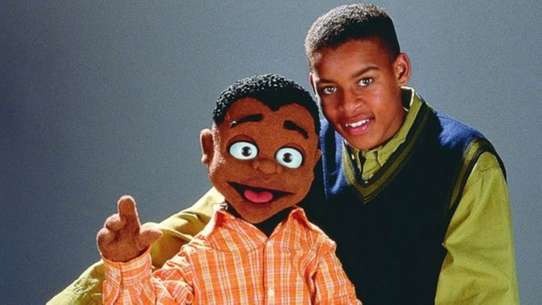 #24 - Take Me Out to the Ballgame
Season 2 - Episode 4 - Aired Aug 26, 1999
Skeeter and Bobby ditch school to attend a Yankee game. When Vanessa finds out, the only way they can escape punishment is to get a ball autographed by pitcher Tom Glavine, Andre's favorite player.
0 votes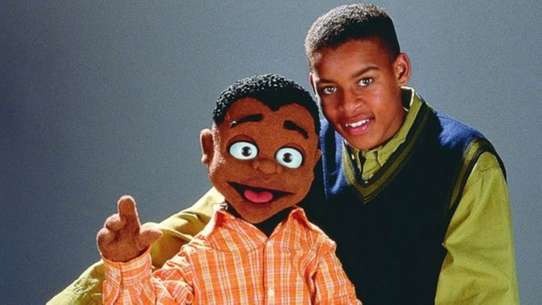 #25 - Jezebel
Season 2 - Episode 5 - Aired Aug 31, 1999
A new girl in school catches the eye of both Bobby and Skeeter. Nina, recognizing that the new girl isn't as sweet or gracious as she pretends, sets a trap that reveals the truth, not just to Bobby and Skeeter, but to the whole school.
0 votes