The BEST Episodes of Citizen Khan
Every episode ever - ranked by fan votes!
Last Updated: Sep 20, 2021
Family-based sitcom set in the capital of British Pakistan - Sparkhill, Birmingham. Citizen Khan follows the trials and tribulations of loud-mouthed, tight-fisted, self-appointed community leader Mr Khan and his long suffering family, wife Mrs Khan and daughters Shazia and Alia.
Watch Now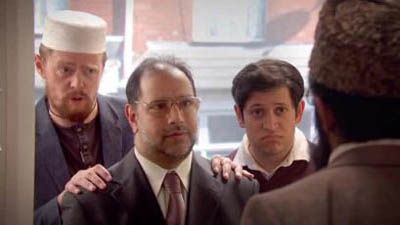 #1 - The Khan's Anniversary
Season 1 - Episode 6 - Aired Oct 1, 2012
When Mrs Khan suggests inviting the Parvez family to the wedding, Mr Khan has a dilemma.
126 votes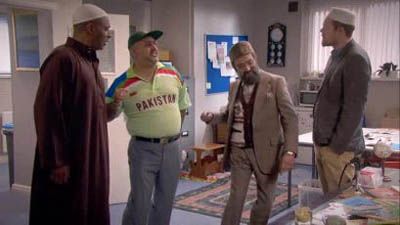 #2 - The Cricket Match
Season 1 - Episode 5 - Aired Sep 24, 2012
Mrs Khan require calm for a prayer meeting but Mr Khan's plans may cause problems.
133 votes
Writers:
Adil Ray

,
Anil Gupta

,
Richard Pinto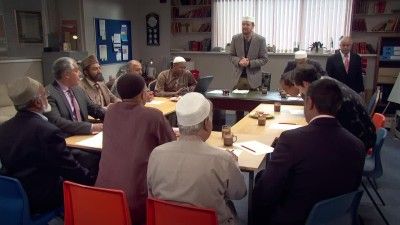 #3 - Family Holiday
Season 1 - Episode 3 - Aired Sep 10, 2012
Mr Khan is reluctant to dip into the rainy day fund to finance a holiday.
151 votes
Writers:
Adil Ray

,
Anil Gupta

,
Richard Pinto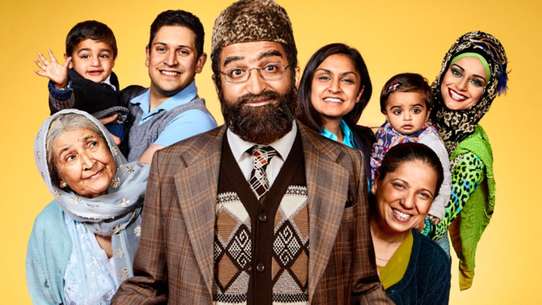 #4 - A Khan Christmas
Season 2 - Episode 7 - Aired Dec 20, 2013
On Christmas Eve, Mrs. Khan decides to have a traditional family Christmas, their first one ever. Mr. Khan is not supportive; he thinks Christmas is just an excuse for the people to get ripped off and he believes Khans has the perfect reason not to celebrate it as they are Muslims.
26 votes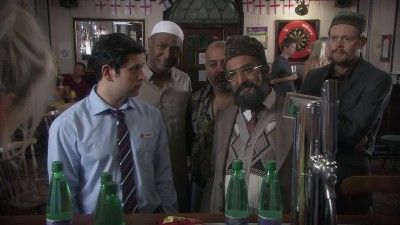 #5 - Amjad's Promotion
Season 1 - Episode 4 - Aired Sep 17, 2012
Mr Khan is determined to be the impresario behind the new call to prayer at the mosque.
137 votes
Writers:
Adil Ray

,
Anil Gupta

,
Richard Pinto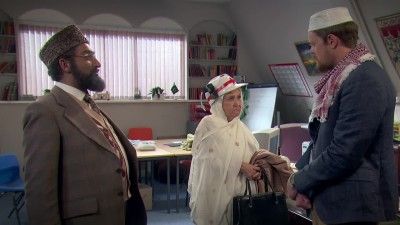 #6 - Naani's Shopping Trip
Season 1 - Episode 2 - Aired Sep 3, 2012
Mr Khan's plan to attend the Sparkhill Business Association goes awry.
164 votes
Writers:
Adil Ray

,
Anil Gupta

,
Richard Pinto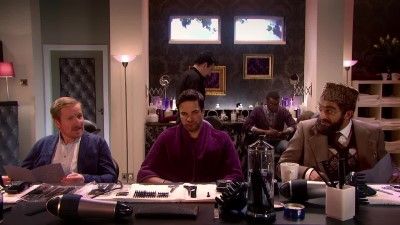 #7 - The Makeover
Season 2 - Episode 6 - Aired Nov 8, 2013
Mrs Khan has a makeover and Mr Khan wants a starring role in a video Dave is making.
79 votes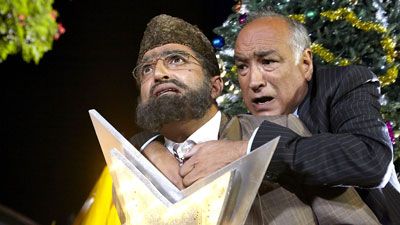 #8 - A Khan Family Christmas
Season 3 - Episode 7 - Aired Dec 19, 2014
It's Christmas Eve, 10 months after Shazia and Amjad's wedding. Mr Khan is feeling extremely festive - he's even got a new Christmas suit. And what's more, this year he's been given the honour of placing the star on top of the Sparkhill interfaith Christmas tree. But when the whole family gathers at the Khan house to head out to the ceremony, it turns out that Shazia has other plans. A frantic chain of events is set in motion, in what can only be described as the Greatest Pakistani Christmas Story Ever Told. This episode features guest appearances from Robert Wilfort, Neil Edmond, Eric Potts and Dev Sagoo.
76 votes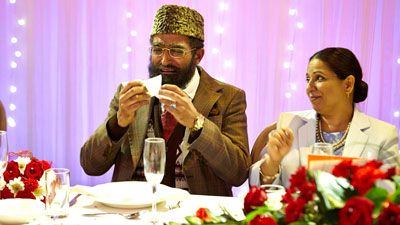 #9 - The Wedding
Season 3 - Episode 6 - Aired Dec 12, 2014
The day of the wedding of Mr Khan's daughter Shazia to 'pakora short of a picnic' Amjad has finally arrived, but all is not well in the Khan household. Mrs Khan is still upset that Shazia has opted for a British-Asian fusion affair, rather than a big, fat, traditional Pakistani wedding. Then, Shazia won't let her help with the organization and when Shazia refuses to wear a matriarchal family heirloom, it all gets too much - Mrs Khan refuses to go to the wedding, and instead takes a shift at the supermarket. So, with Amjad in tow, it's up to Mr Khan to get his wife back onside. But, of course, in Mr Khan's world things aren't that simple. As a result, Amjad goes missing, Shazia's mother-in-law-to-be Mrs Malik makes a startling revelation, and thanks to Mr Khan there's a very near miss at the ceremony.
85 votes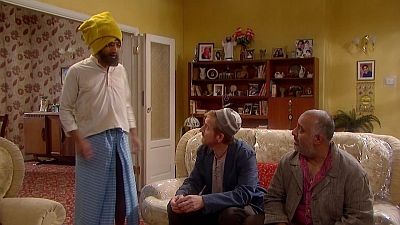 #10 - Stags and Hens
Season 3 - Episode 5 - Aired Dec 5, 2014
Mr Khan reluctantly agrees to organise Amjad's stag, while Shazia goes on her hen do.
84 votes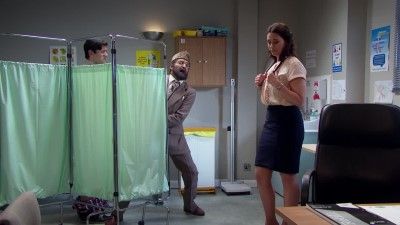 #11 - Amjad's Health Check
Season 2 - Episode 3 - Aired Oct 18, 2013
Mr Khan wants to go to the mosque to meet the local MP.
85 votes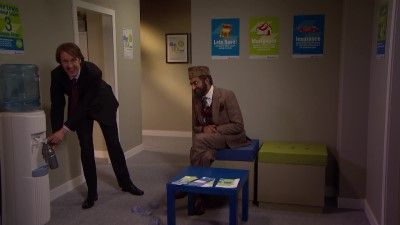 #12 - Fasting
Season 2 - Episode 4 - Aired Oct 25, 2013
The imam at the mosque calls a special fast and Mr Khan uses it to compete with Dave.
92 votes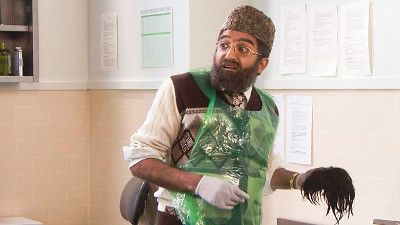 #13 - Funeral
Season 5 - Episode 3 - Aired Nov 25, 2016
Tragedy strikes the Khan household, as Amjad's bewigged father, Mr Malik, is knocked down and killed by the number 37 bus. The real tragedy for Mr Khan is that the grief-stricken Mrs Malik is staying with them and comfort eating him out of house and home. But when Mr Khan discovers he might be able to find an investor for his new invention amongst the funeral mourners, he throws himself into the burial arrangements.
55 votes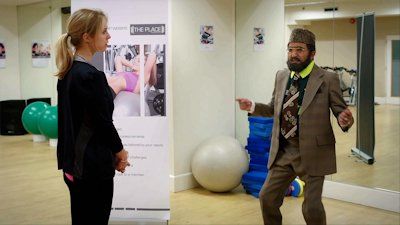 #14 - Shazia's Gym Visit
Season 2 - Episode 5 - Aired Nov 1, 2013
Shazia and Amjad are going up in the world; they have got a trial day at an exclusive gym.
82 votes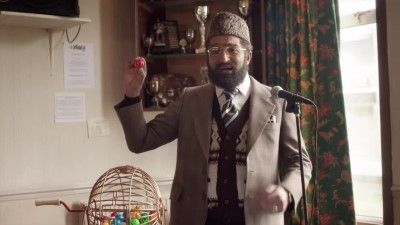 #15 - Naani's Day Out
Season 2 - Episode 2 - Aired Oct 11, 2013
Mr Khan's plans to join the committee are threatened by the arrival of his mother-in-law.
96 votes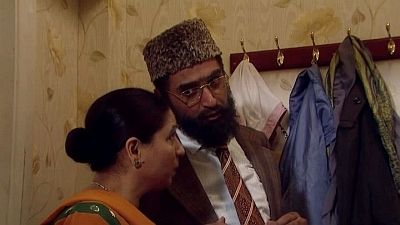 #16 - The In-Laws
Season 3 - Episode 2 - Aired Nov 7, 2014
With Shazia and Amjad's wedding fast approaching, the Khans invite the Maliks to dinner.
89 votes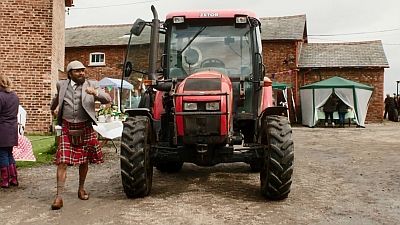 #17 - Farmer Khan
Season 3 - Episode 4 - Aired Nov 28, 2014
Mr Khan discovers that Prince Charles might be dropping in to the city farm.
86 votes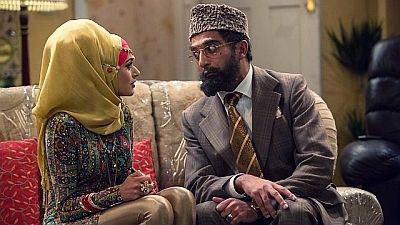 #18 - Aunty Noor
Season 3 - Episode 3 - Aired Nov 21, 2014
Mrs Khan takes on more shifts at the supermarket, leaving Mr Khan in charge of the house.
86 votes
#19 - Naani's Return
Season 3 - Episode 1 - Aired Oct 31, 2014
When the family arrives back from a trip to Pakistan with Mr Khan's mother-in-law in tow, Mr Khan is lumbered with looking after her. Then a miracle happens - she announces she wants to move into a home. When Sam - the head of a local care centre - arrives, Mr Khan is over-the-moon. That is, until he discovers the mother-in-law may be worth some money. With the help of son-in-law-to-be Amjad, a ridiculous disguise and a spying mission, Mr Khan tries to stop Naani moving out at all costs.
87 votes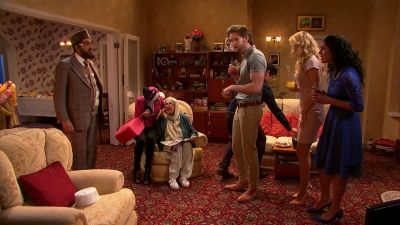 #20 - Alia's College
Season 2 - Episode 1 - Aired Oct 4, 2013
Mr Khan's day off from being a 'busy' leader is interrupted when Alia fails her exams.
111 votes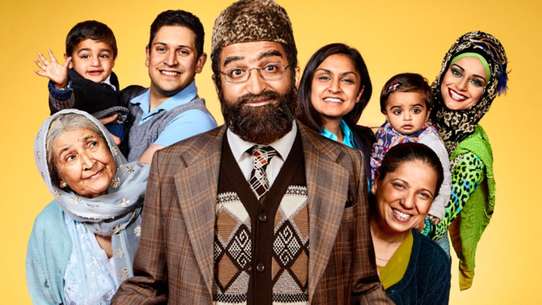 #21 - Alia's Boyfriend
Season 4 - Episode 6 - Aired Dec 11, 2015
In line with the great tradition of British Muslim baking, Mr Khan enters the Great Sparkhill Bake Off. He's making his own version of the lemon drizzle inside-out cake. Meanwhile, there are more pressing problems on the domestic front: Alia's got a boyfriend. Mrs Khan is worried that he sounds too rough and sends Mr Khan (and son-in-law Amjad) to give him a talking to - at a pub. After negotiating a number of bearded biker men, Khan meets the boyfriend and for purely selfish reasons invites him over to the house. However, Mrs Khan makes a discovery that forces Mr Khan to quiz Alia about every father's worst nightmare...
81 votes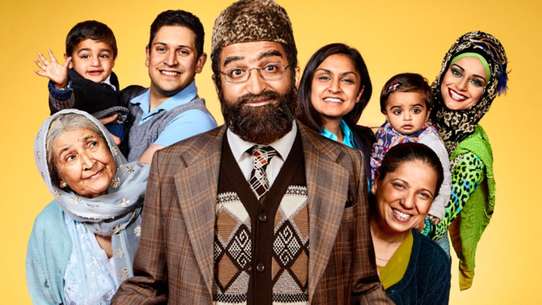 #22 - Local Hero
Season 4 - Episode 3 - Aired Nov 20, 2015
Baby Mohammad is having a few unsettled nights, and Shazia and Amjad are finding it difficult to cope with the lack of sleep. Mrs Khan thinks they need to spend some quality time together, and deputises Mr Khan to book them a romantic weekend away. Mr Khan is trying to win a Pride of Birmingham award (Alia misinterprets this as him going on a Birmingham Pride march), which leads to an altercation with a parking attendant at the supermarket. The dispute escalates and Khan finds himself staging a protest against parking fines from inside his car (after the attendant tries to have it towed away). The police are called - in the shape of community support officer Amjad - and Khan is able to solve Amjad's problems and his own in one fell swoop. Alia, meanwhile, has managed to get herself and baby Mohammad on a TV show, much to the family's embarrassment...
84 votes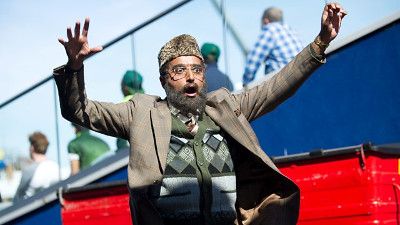 #23 - Cricket
Season 5 - Episode 1 - Aired Nov 4, 2016
The opening episode of the 5th season sees Mr Khan make an exhibition of himself in front of a packed house at Edgbaston Cricket Ground. Having been made to sleep in the car by Mrs Khan after forgetting their wedding anniversary, Mr Khan is on a mission to make amends. But his boast to Dave that he knows local boy Moeen Ali backfires when Amjad suggests he could get the famous England all-rounder to make a celebrity appearance at the fundraiser that Mrs Khan and Shazia are helping organise. Mr Khan has no option but to get to the cricket match to find Moeen and do whatever it takes.
69 votes
Writers: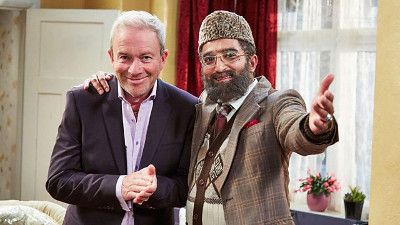 #24 - Scab's Parents
Season 5 - Episode 4 - Aired Dec 2, 2016
Mr Khan has been spending quality time with Alia's 'friend who is a boy', Scab. They are getting on famously and, after a one-to-one chat with Alia, Mr Khan suspects it won't be long before there is another Khan family wedding on the horizon. But then Scab takes fright at the prospect of the Khans meeting his parents. The Khans believe it is because they are a bit snooty and object to the idea of having a Pakistani daughter-in-law. So Mr Khan and Amjad hotfoot it to the posh country club to confront Scab's father (played by comedy royalty, Harry Enfield) and give him a piece of their minds in a sweaty sauna.
60 votes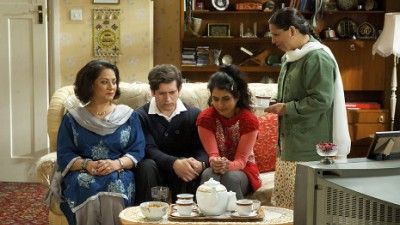 #25 - Wedding Venue
Season 1 - Episode 1 - Aired Aug 27, 2012
The Khan family are preparing for Shazia's wedding - has Mr Khan booked the mosque?
228 votes
Writers:
Adil Ray

,
Anil Gupta

,
Richard Pinto