The BEST Episodes of California Dreams
Every episode ever - ranked by fan votes!
Last Updated: Jan 13, 2022
California Dreams is a show about a group of high school teens that form their own band, The California Dreams. The show follows the group through their problems in high school as well as their problems in trying to score a record deal.
Watch Now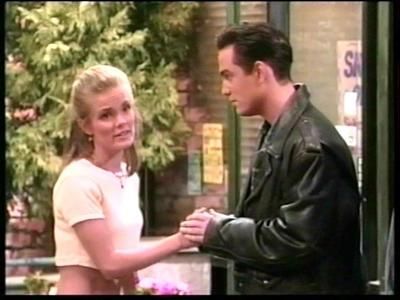 #1 - Stand by Your Man
Season 5 - Episode 1 - Aired Sep 7, 1996
Jake gets a new job as a motorcycle mechanic, but Tiffani thinks it might be a bad idea when she finds out that his boss, Mel, is a very pretty woman. When he starts to work even more hours, Tiffani gets jealous, and Lorena and Sam decide to spy on him. The plan backfires and Jake ends up getting fired. Meanwhile, Sly and Tony want to create a winning video for the show ""Wacky Videos"" by playing a joke on Mark.
1 votes
Writers:
Dawn Urbont

,
Robert Jayson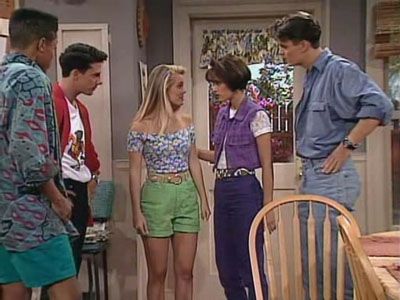 #2 - Mother and Child Reunion
Season 1 - Episode 9 - Aired Nov 7, 1992
Tiffani's mother finally returns to reunite with her daughter after trying to become a dancer for ten years in New York. The reunion doesn't go so well and Tiffani's anger finally catches up with her in the middle of her 16th birthday party.
5 votes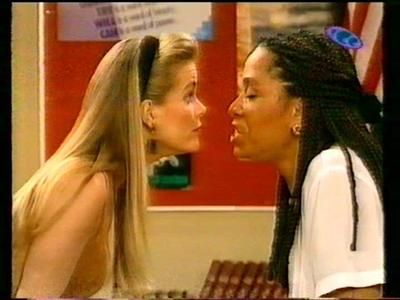 #3 - Schoolhouse Rock
Season 2 - Episode 13 - Aired Nov 27, 1993
The band gets an audition to open for Sting, but Sgt. McBride is on the rampage and gives Jake and Tiffani detention. The two have to try to escape detention in order to make the audition with the rest of the band.
2 votes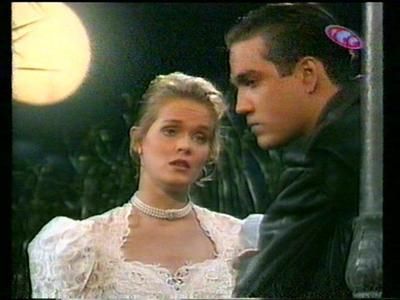 #4 - Indecent Promposal
Season 2 - Episode 18 - Aired Feb 5, 1994
After not wanting to go to the prom, Jake decides that Tiffani can go with Glen, who in exchange for a date with Tiffani will hire the band to play the prom. Tiffani goes to the prom with Glen, but Jake breaks up with her when he sees them kissing.
2 votes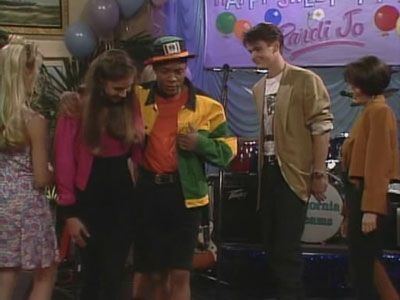 #5 - The First Gig
Season 1 - Episode 1 - Aired Sep 12, 1992
The band gets their first gig, playing for a girl that Matt has a bit of a crush on- Randi Jo. The date of the gig is the same day that Matt's dad is planning on taking a family trip to the Grand Canyon. The band plans to get the date of the tickets switched by posing as Van Halen. - The band also neglects to let Sly in as manager of the band.
19 votes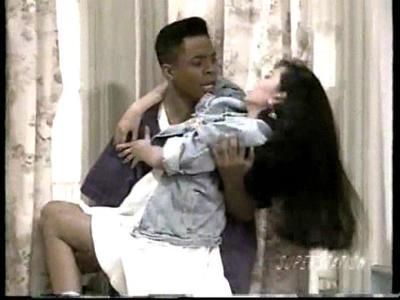 #6 - Wooing Woo
Season 2 - Episode 4 - Aired Sep 25, 1993
Los garrison aceptan a un estudiante de intercambio de China, Samatha Woo. Mientras tanto la banda trata de encontrar un reemplazo para Jenny. Samantha hace la actuacion y resulta ser muy buena entonces la cuadrilla le pide unirse al grupo. Los muchachos se quedan embelesados ante ella y hacen una apuesta para ver quien puede besarla primero. Cuando Tiffani lo averigua se lo dice a Sam estando dispuestas ha darles una leccion a ellos. Sam les dice que ella vuelve a China porque ellos no tienen ningún respeto por ella. Ellos le dicen que ellos harán cualquier cosa si con ello consiguen que se quede así ella los convence para disfrazarse como una mujer para que vean lo que se siente al ser tratada como un pedazo de carne.
6 votes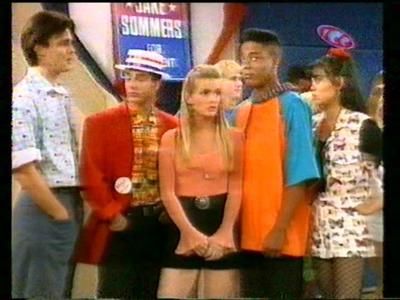 #7 - Vote of Confidence
Season 2 - Episode 11 - Aired Nov 13, 1993
When Jake's over-acheiving brother, Kyle, comes to town, Jake decides to run for student body president in hopes to impress him.
2 votes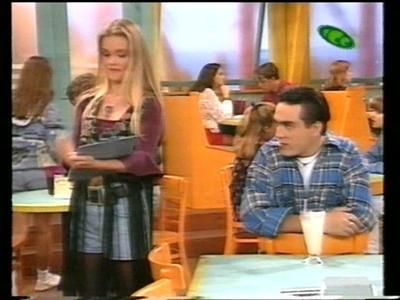 #8 - Can't Buy Me Love
Season 2 - Episode 16 - Aired Jan 8, 1994
The school has a servant auction to raise money. Matt buys Tony and Tiffani is now Sam's servant. Sly bids and wins a girl that he likes and hopes to win over, Julie Pruit.
2 votes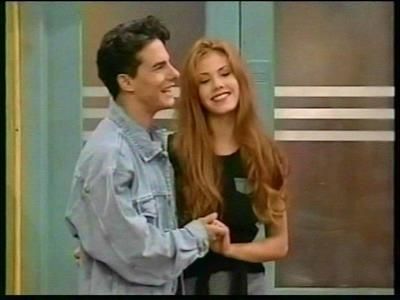 #9 - The Long Goodbye
Season 3 - Episode 6 - Aired Oct 15, 1994
After Allison announces that she's going away to another school, Sly is heartbroken. Lorena and Sam accuse Jake and Tony of not being as romantic as Sly. Jake and Tony try to prove that they are romantic, too.
3 votes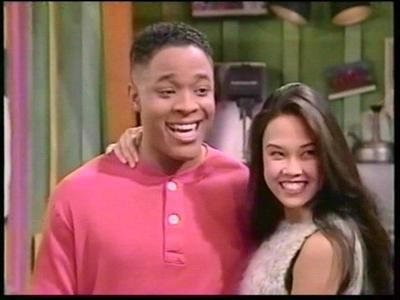 #10 - Winkle/Wicks World
Season 3 - Episode 9 - Aired Nov 12, 1994
The band must work on a project for school, creating their own television shows. Tiffani and Mark partner up to create ""Ms. Smith's Neighborhood"", which is a cross between a surfing show and ""Mr. Roger's Oceanside."" Jake, Lorena, and Sam partner up to create ""Hall Monitors,"" a take-off on ""Cops."" While Sly and Tony create ""The Goo-Ga-Moo Guys,"" a ""Wayne's World""-type show for guys that are interested in girls. ""The Goo-Ga-Moo Guys"" becomes a hit show on a local station and Sly quits being manager of the band. However, Sly and Tony's friendship gets strained over greed.
2 votes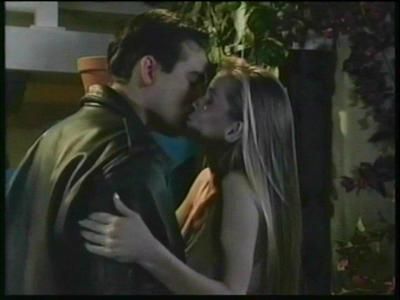 #11 - Two Too Much
Season 4 - Episode 1 - Aired Sep 9, 1995
Jake and Lorena decide that they don't have anything in common anymore. After they call it quits, Jake realizes that he still has feelings for him and Tiffani realizes that she still has feelings for Jake.
2 votes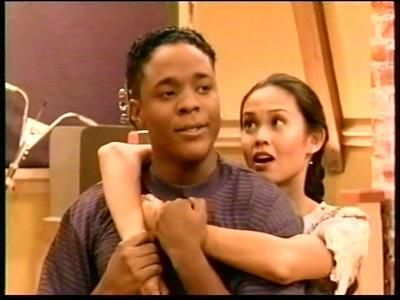 #12 - Community Service
Season 4 - Episode 10 - Aired Nov 25, 1995
The gang gets involved in community service projects. Tony and Jake volunteer for Meals on Wheels, Mark cleans up the beach, Sam works for the blood drive, and Tiffany and Sly work at a teen help line. Sly is of course just doing the community service in order to meet girls.
2 votes
Writers:
Ronald B. Solomon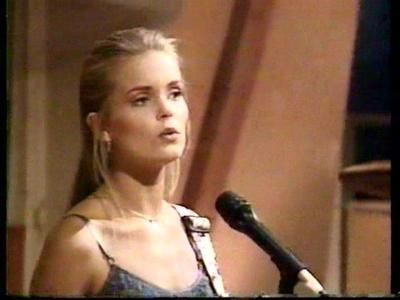 #13 - The Fashion Man
Season 5 - Episode 14 - Aired Dec 7, 1996
Sly decides to become a model for the Amber Dubois Modeling Agency, after seeing an ad. The agency claims to have discovered the famous model Samson, but when Amber starts charging Sly large amounts of money, the gang thinks that it might be a scam.
1 votes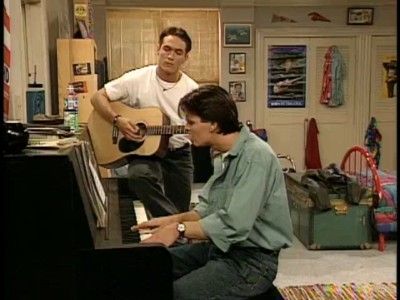 #14 - Jake's Song
Season 2 - Episode 1 - Aired Sep 11, 1993
Matt and Sly (as well as the rest of the band) are scared of the ""tough guy"" at school, Jake Sommers. Then Jake starts to take an interest in joining the band.
7 votes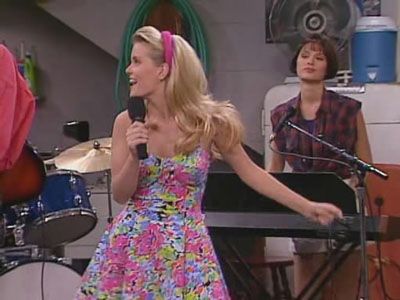 #15 - Romancing the Tube
Season 1 - Episode 10 - Aired Nov 14, 1992
Sly figures out a way to pick up chicks- surfing. Sly tries to get Tiffani to teach him how to surf and she agrees. After they start out lessons, Tiffani and Sly realize that there's something besides friendship between them. However, Tiffani's afraid that Sly wouldn't be able to commit to one girl. Matt, Jenny, and Tony decide to try and get the band a new lighting system and get a job painting some of the Garrion's rooms. Mr. Garrison agrees to pay them $300 in advance to buy the equipment with.
6 votes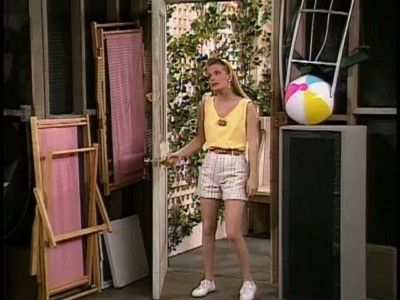 #16 - Ciao, Jenny
Season 2 - Episode 3 - Aired Sep 18, 1993
Jenny is accepted at a music conservatory in Rome, Italy. Jake tries a find a way for her to stay after realizing that he likes her. Sly comes up with a plan to hypnotize Jenny into blowing her audition, but Jake isn't sure that he wants to go through with the plan.
3 votes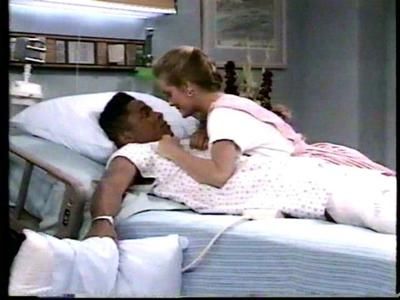 #17 - Sleazy Rider
Season 2 - Episode 5 - Aired Oct 2, 1993
Jake decide presentarse a una competicion con su Harley. Sin embargo cuando él tiene que irse de la ciudad él pide a Matt cuidar de ella. Sly decide tomarla para dar una vuelta y termina chocando contra Tony. Tony se rompe su pierna y termina en el hospital. Jake está furioso con Sly cuando él vuelve y averigua que pasó. Mientras tanto Tiffani piensa que a Tony le gusta ella y viceversa, las cosas se ponen muy extrañas entre ellos hasta que ellos hablan y lo clarifiquen.
3 votes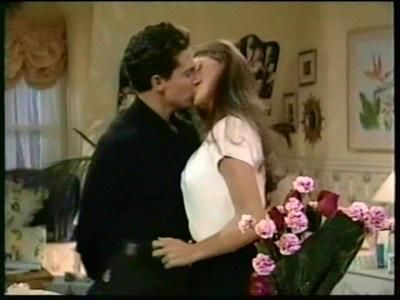 #18 - Follow Your Dreams
Season 3 - Episode 2 - Aired Sep 17, 1994
Everyone takes a career aptitude test at school that will tell them what career would be perfect for them. Mark a guidance counselor, Sam a photographer, Tiffani a veteranarian, Jake a florist, and Lorena and Sly both a fashion designer. In trying to get a date with Lorena, Sly copied off of her test so that they would have more in common with each other. While Jake has trouble writing a new song, he decides to work on his new florist career.
3 votes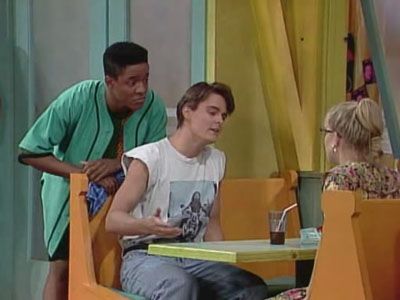 #19 - Battle of the Bands
Season 1 - Episode 2 - Aired Sep 19, 1992
Matt is determined to win the Battle of the Bands contest. The California Dreams are up against their biggest competition- Bradley and the Billionaires. Sly's idea of how to win the contest? One of the judges, Angela, likes Matt. All Matt needs to do is date her to swing the vote. Tony also thinks about getting an earring, until Tiffani tells him how they pierce an ear.
4 votes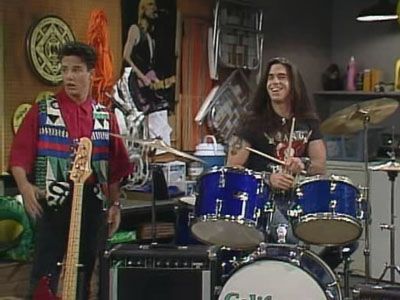 #20 - Beat of His Own Dream
Season 1 - Episode 3 - Aired Sep 26, 1992
Tony's dad (AKA Coach Wicks) does not believe that Tony should be part of the band. This leads Tony to quit the band and so he starts playing football to try and get his dad's approval. Tiffani finds out that she has a secret admirer that could be Dennis.
6 votes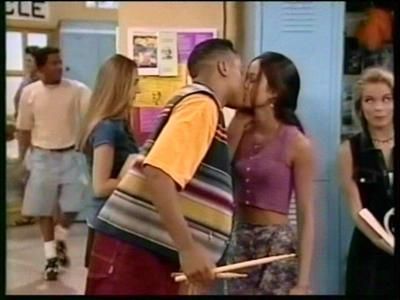 #21 - Trust Me
Season 3 - Episode 7 - Aired Oct 22, 1994
The gang competes in a video competition. When trying to write a new song, Mark spends a lot of time at Lorena's house. They end up kissing and Mark tries to find a way to confess to Jake without getting the pulp beat out of him.
2 votes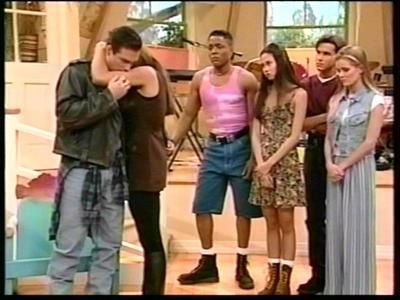 #22 - Harley and the Marlboro Man
Season 3 - Episode 12 - Aired Dec 3, 1994
Jake enters a motorcycle contest and Uncle Frank pays a visit to help Jake win the competition. Uncle Frank gets Jake hooked on smoking. The whole gang thinks that smoking is a bad idea, especially Lorena. She threatens to not date Jake anymore if he doesn't quit. The band also finds a box filled with money on the beach. Mark is left in charge of it and Sly thinks investing the money in a get-rich-quick program is a good idea.
2 votes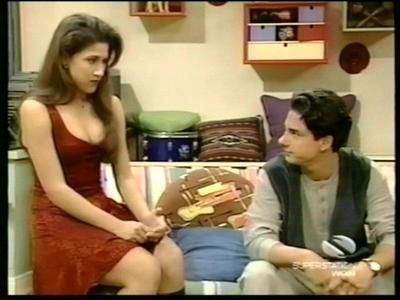 #23 - Dancing Isn't Everything
Season 4 - Episode 15 - Aired Apr 6, 1996
Lorena enters a dance contest, but right before the contest, her dance partner gets injured. Sly wants to get closer to Lorena, so he tries to convince her to let him be her partner. Meanwhile, Tony argues with Jake about how the band should be run.
2 votes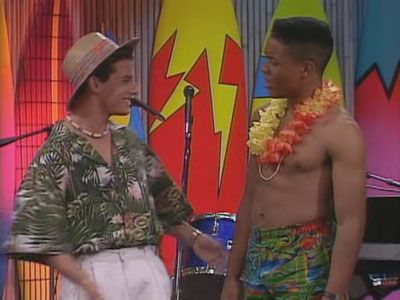 #24 - Double Date
Season 1 - Episode 4 - Aired Oct 3, 1992
Sharkey leaves on a vacation and leaves Tony in charge. Sly, the wannabe money-maker that he is, talks Sharkey into throwing a big Hawaiian-style part at Sharkey's, complete with a cover charge for every partier there. Sly books the band to play the party. Trouble is, Matt has already promised his crush, Randi Jo, that they will perform that same night at her sister, Debbie's, wedding. The party can't be cancelled- Sly has already used some of Sharkey's money for promoting the event. Matt can't cancel on Randi Jo because he doesn't want to disappoint her.
5 votes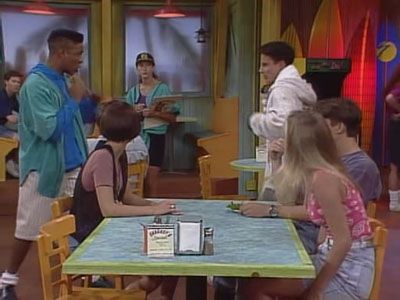 #25 - It's a Guy Thing
Season 1 - Episode 8 - Aired Oct 31, 1992
Jenny and Tiffani create a fake supermodel from Paris named Monique to show Sly and Tony how shallow they are. The plan ends up backfiring on the girls, then working out to their advantage. During this, the Garrison family tries to fix their broken washing machine and saving themselves from calling a real professional.
5 votes