The Best Episodes of Breaking In
Last Updated: Dec 11, 2018
Contra Security, corporate America's answer to "The A-Team", gives clients a sense of security by first ripping it away. The firm is led by OZ, a larger-than-life head honcho who is a man of mystery and master of manipulation. The members of the odd squad include alluring bad girl Melanie, who is in charge of lock-picking, safe-cracking and heart-breaking; and Cash, a fanboy who specializes in strategy, logistics and office pranks only a mad genius could think up. Oz's newest recruit, plucked right out of college, is lovable and charming computer hacker Cameron Price. Unfortunately for Cameron, cracking into state-of-the-art security systems is a lot easier than dealing with his co-workers. Between Melanie's sex appeal and Cash's hazing, Cameron has more than a few obstacles to overcome if he wants to cement his status as part of the team and become Oz's go-to guy.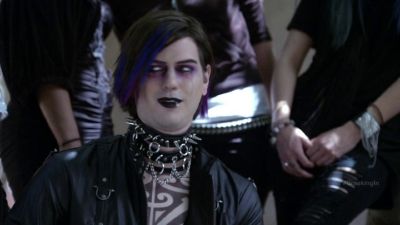 #1 - 21.0 Jump Street
Season 1 - Episode 7
When Contra Security is hired to find a teen cyber-bully, Cameron finds himself back at his former high school, where he must relive his un-glory days.
Writers:
Adam F. Goldberg
Watch on Amazon
Buy on iTunes
#2 - Cyrano de Nerdgerac
Season 2 - Episode 5
Oz relies on Cash to teach him how to ward off women because Molly has developed a crush on him.
Watch on Amazon
Buy on iTunes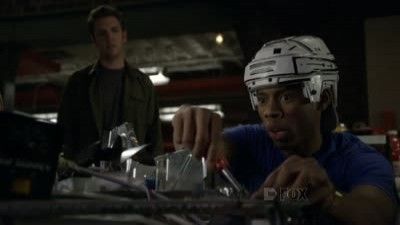 #3 - Breaking Out
Season 1 - Episode 6
After the team botches their assignment to secure KFC's Secret Recipe, Oz orchestrates a team-building exercise, trapping the gang inside Contra Security over the weekend, forcing them to work together in order to break out of the office. Cameron's feelings for Melanie come out in the open, and Cash becomes jealous when Josh dates a co-worker.
Buy on iTunes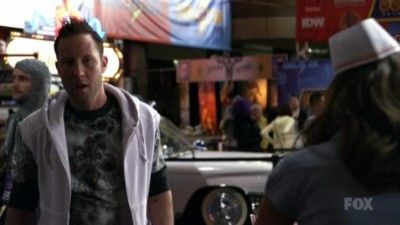 #4 - Take the Movie and Run
Season 1 - Episode 5
Oz and the team are assigned to protect the sequel to "The Goonies" at a comic-con convention and suspicion turns to fanboy Cash when the only copy of the movie goes missing.
Writers:
Adam F. Goldberg
Watch on Amazon
Buy on iTunes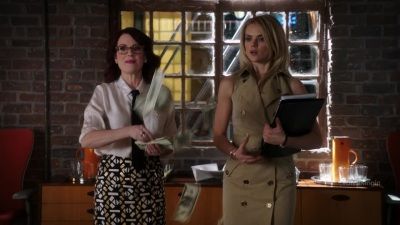 #5 - Who's the Boss
Season 2 - Episode 2
When Veronica doesn't approve of Contra's annual contract with a lingerie company to protect an extremely valuable diamond-encrusted bra, the team goes behind her back to pull it off (the mission, not the bra).
Buy on iTunes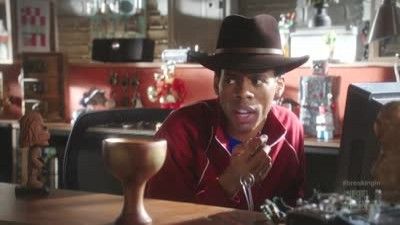 #6 - Game of Jones
Season 2 - Episode 4
Oz tries to prove that Contra's top salesman actually exists. Veronica asks Cameron to help her make friends. Cash receives advice from an unlikely source.
Watch on Amazon
Buy on iTunes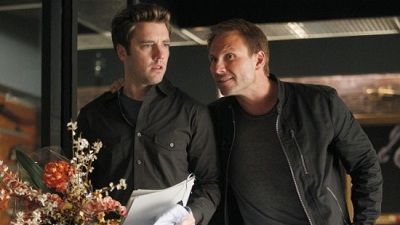 #7 - Tis Better to Have Loved and Flossed
Season 1 - Episode 2
Oz asks his team to break into an old lady's home to rob her safe, but her security system turns out to be quite challenging. In the meantime, Cameron's work fascinates a dentist.
Writers:
Adam F. Goldberg
Watch on Amazon
Buy on iTunes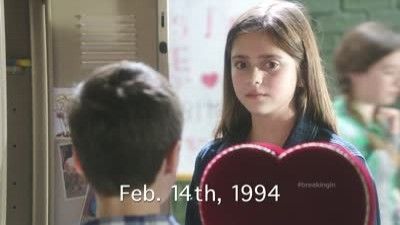 #8 - The Blind Sided
Season 2 - Episode 3
The team tracks a computer hacker. Oz is worried when Veronica hires a young teen to be the office's new intern. Melanie and Cam have an awkward stakeout.
Writers:
Marc Abrams

,
Michael Benson
Watch on Amazon
Buy on iTunes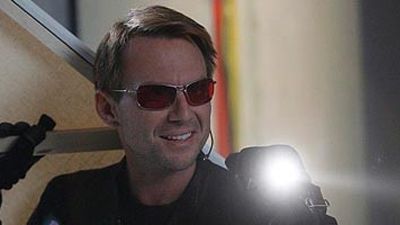 #9 - White on White on White
Season 1 - Episode 4
Melanie is overjoyed when her ex-con father re-enters her life, but the team is suspicious as it's the day they are hired to test the security of a museum with a priceless painting.
Writers:
David Windsor

,
Casey Johnson
Watch on Amazon
Buy on iTunes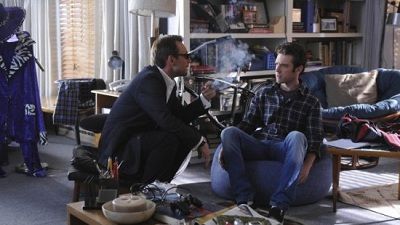 #10 - Pilot
Season 1 - Episode 1
When Contra Security wants a new member on their team of genius talent, leader Oz hopes to entice Cameron Bright. Oz is no stranger to manipulative tactics to win clients to his firm, whose genius includes the odd expertise of members Melanie Green, Cash Sparks, and Josh Armstrong. Keeping corporations safe from security breaches may, in fact, be the least of the team's worries under Oz's methods of leadership, which are questionable at best.
Writers:
Adam F. Goldberg

,
Seth Gordon
Buy on iTunes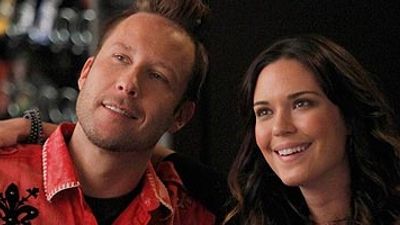 #11 - Need for Speed
Season 1 - Episode 3
When Oz's childhood friend, race-car champion Jimmie Johnson, asks him for help investigating a security leak on the speedway, Cameron is forced to recruit his least-favorite person to the team: car enthusiast Dutch. Meanwhile, Cash thinks the office photocopier has come to life.
Watch on Amazon
Buy on iTunes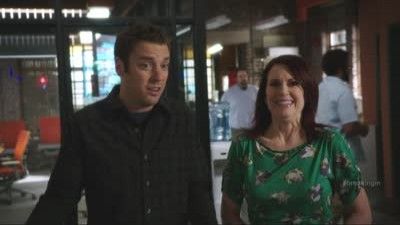 #12 - The Contra Club
Season 2 - Episode 1
In the second season premiere, Cameron, Cash and Melanie discover that Oz is forced to sell the company to a corporate conglomerate headed by the brash and bold Veronica Mann (Emmy Award winner Megan Mullally, who joins the cast as a series regular), who along with her prickly British assistant Molly, turn the office upside-down.
Writers:
Adam F. Goldberg
Watch on Amazon
Buy on iTunes