The BEST Episodes of Bite Me
Every episode ever - ranked by fan votes!
Last Updated: Dec 23, 2021
Three die-hard gamers find themselves in the middle of the zombie apocalypse and realize they have to use their gaming chops to survive, rescue their friends, and ultimately save the world.
Watch Now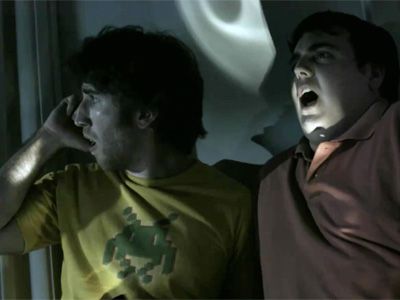 #3 - Night Vision
Season 1 - Episode 4 - Aired Dec 17, 2010
All hell is breaking loose inside the house and out as Jeff and Greg try to contain Brian and Mike encounters his first zombies. Jeff and Greg are stuck in their own house now as something is about to join Brian in the hunt for the living -- something a little familiar to the guys. Meanwhile, Mike tries to convince Lauren that this is real -- and that he and his friends are the only ones that know what to do. It's a hard sell. But there's only one way to prove it.
3 votes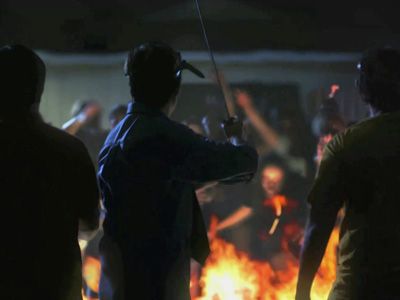 #4 - Night Makes a Stain
Season 1 - Episode 5 - Aired Dec 30, 2010
The zombie outbreak has spread and the horde is building. No one knows what to do. No one except Jeff, Mike and Greg who tap their vast knowledge of Zombies to organize the group and lead what will be the first of many bloody battles against the undead. This is their moment -- their time to rise. All it took was the end of the world.
3 votes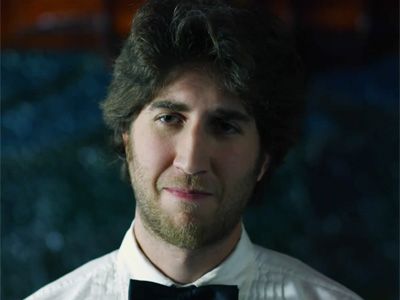 #5 - Outbreak
Season 1 - Episode 1 - Aired Dec 3, 2010
If a Zombie outbreak happened today, would you notice right away? These guys wouldn't. Meet Jeff, Mike and Greg -- three friends who are about to become the protectors of mankind in the war versus the undead. But first they've got some stuff to do, neighbors to flirt with and video game zombies to kill. Get ready to meet your saviors.
6 votes
#6 - Craigslist Guy
Season 1 - Episode 3 - Aired Dec 12, 2010
As Mike continues his move over to Lauren's place, Jeff and Greg are trapped in their own house as zombie Brian rampages through the halls. They've got to think quickly and find a weapon if they're going to survive. Focusing so hard on getting Brian out of the house, Jeff is not prepared for the surprise guest about to knock at his door.
3 votes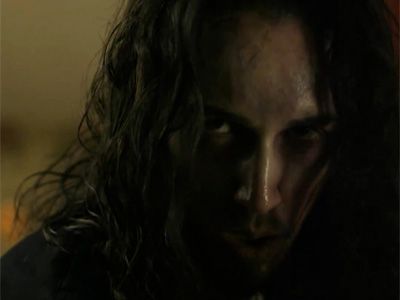 #10 - Dead Guy Rising
Season 1 - Episode 2 - Aired Dec 3, 2010
With Mike moving out, Jeff and Greg set about interviewing a new roommate candidate. After an epic session of Dead Rising 2, Mike is off to meet his ball busting girlfriend and Jeff and Greg sit down with the newest applicant, a strange looking dude from craigslist. What's the worst that could happen?
4 votes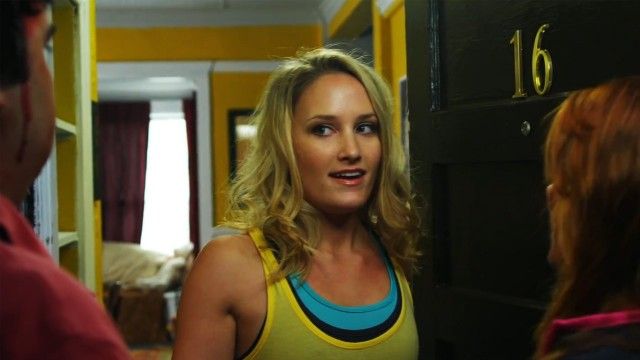 #13 - Continue!
Season 2 - Episode 1 - Aired Mar 5, 2012
Jeff, Mike and Greg are back as season two of Bite Me kicks off. With their house overrun and nowhere to turn, Jeff and the crew need to find shelter as the outbreak begins to spread across the city. Fighting in their house and driveway was one thing, being out in the world to fend for themselves is something else. Surprises lurk around every corner as the team, now with some new members in tow, begin their fight for survival.
5 votes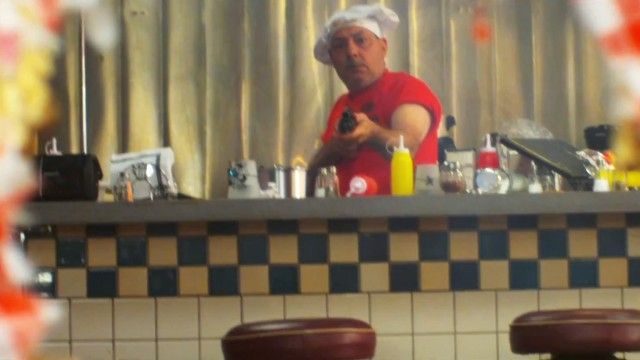 #14 - Shot Gun
Season 2 - Episode 2 - Aired Mar 12, 2012
Jeff, Mike, Greg and Derrick set off to find supplies at a local diner when the owner holds them captive under the suspicion that they're infected themselves. During an all-out brawl with a real zombie, someone secretly records the fight in terror and astonishment. Little do the guys know that the video could potentially go viral.
4 votes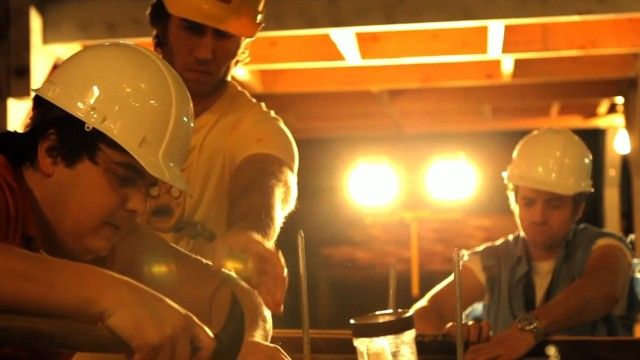 #15 - Point of Entry
Season 2 - Episode 3 - Aired Mar 19, 2012
As they settle into their new safe house, it doesn't take long for them to realize that trouble is quickly brewing outside. Jeff, Mike and Greg work quickly to set up traps and protect the safe house from hordes of zombies roaming all over town. Anger and frustration ensues as their relationships are tested.
3 votes