The BEST Episodes of Bad Move
Every episode ever - ranked by fan votes!
Last Updated: Nov 25, 2021
Steve and Nicky are both on their second marriages and have decided that moving to the countryside from the city is the answer to all their dreams. They've watched all the TV relocation shows and read the glossy lifestyle magazines and fell in love with the idea of 'getting away from the rat race'.
Watch Now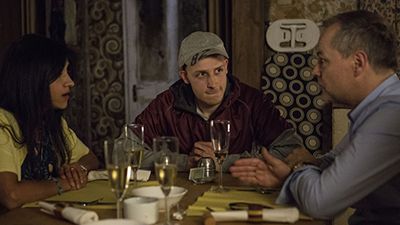 #1 - Food Fight
Season 2 - Episode 5 - Aired Oct 17, 2018
Nicky and Steve get roped into taking part in a Come Dine With Me-style charity dine-off
25 votes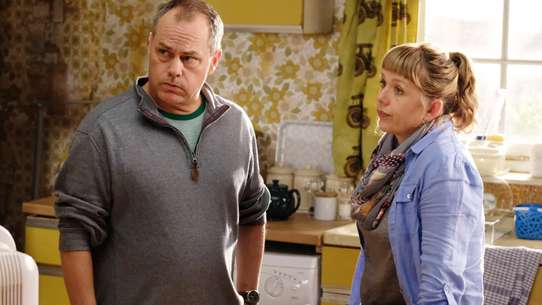 #2 - Day Trip
Season 1 - Episode 5 - Aired Oct 18, 2017
Nicky and Steve are missing the hustle and bustle of the city. They fantasise about all the exciting things they could be getting up to if they still lived in Leeds and had not moved to the middle of nowhere. All Steve has to look forward to is a day of chasing up invoices for his web design business, before events takes a bizarre and frightening twist. Meanwhile, Nicky's day does not seem to be going any better when she is conned into taking Alice, an old lady from the village, to the doctor's.
47 votes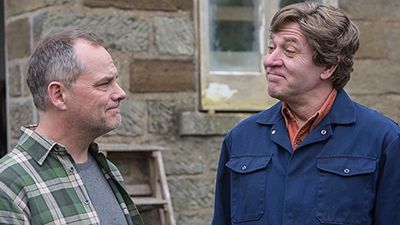 #3 - Country Pile
Season 2 - Episode 1 - Aired Sep 19, 2018
Nicky and Steve's dream of an idyllic country life is proving further away than ever as they struggle to find a builder willing to fix the gaping hole in their roof.
28 votes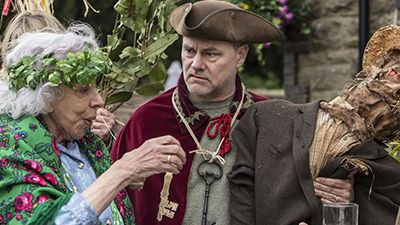 #4 - Village Idiot
Season 2 - Episode 6 - Aired Oct 24, 2018
Steve is chosen to play a key role in The Lantern Man Festival - an annual village tradition, the sinister origins of which are lost in the mists of time.
22 votes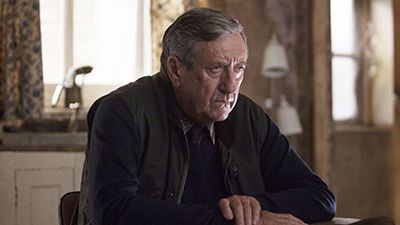 #5 - Big Deal
Season 2 - Episode 2 - Aired Sep 26, 2018
A contract for Steve's web design business would give the couple a much needed financial lifeline. In an attempt to impress the potential client, Steve foolishly brags about the amazing renovation job that he and Nicky have done to their idyllic country cottage, but the lie comes back to haunt him when the client announces that she wants to come and see their home.
26 votes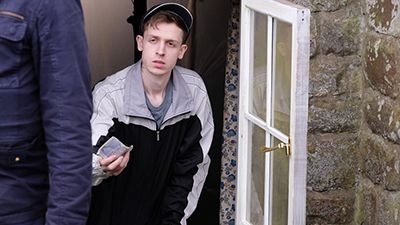 #6 - Party Time
Season 1 - Episode 6 - Aired Oct 25, 2017
Nicky and Steve decide to put a brave face on things and invite all their old friends from Leeds for a long-overdue housewarming party. Their permanently smug neighbours Matt and Meena enthusiastically join in the preparations. Even Nicky's dad Ken decides to grace the party with his presence, although he wastes no opportunity in telling them that their money would be better spent doing their house up. It looks as if most of Nicky and Steve's friends from Leeds will not be coming, but when word of the party gets round the village, a very different guest list threatens to turn up - including the dreaded Bronson. But it is Grizzo whose arrival causes the most excitement.
45 votes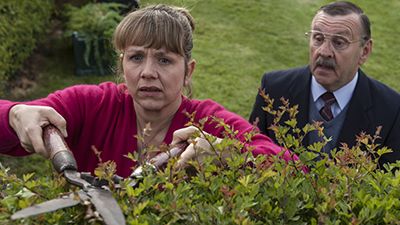 #7 - Speed Trap
Season 2 - Episode 4 - Aired Oct 10, 2018
Steve has finally got his driving licence back and promises Nicky that his speeding days are over.
24 votes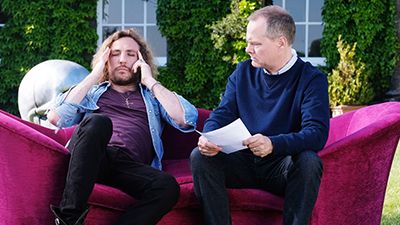 #8 - Get Lost
Season 1 - Episode 4 - Aired Oct 11, 2017
Nicky and Steve are alarmed to discover that an ancient public right of way runs straight through their garden. When Steve makes an enemy of the ramblers who insist on using it, a tense stand-off ensues. Will the neighbours sign their petition? Meanwhile, Matt and Meena's kids take part in a sponsored recorderthon for the local hospital, and the proud parents are adamant that Nicky and Steve should come along to support it. Also, Grizzo is preoccupied with a new tapping craze - could it be the answer to Nicky and Steve's problems?
46 votes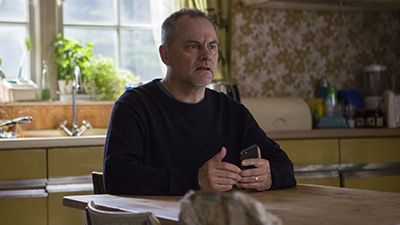 #9 - Local Hero
Season 2 - Episode 3 - Aired Oct 3, 2018
For once, Nicky and Steve find themselves on the same side as the rest of the village. The locals are united in their opposition to a proposed fracking scheme.
22 votes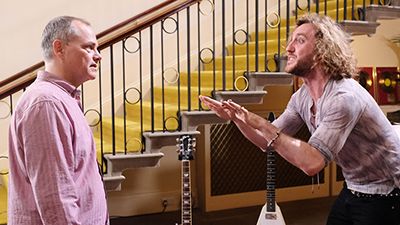 #10 - Shut Up
Season 1 - Episode 3 - Aired Oct 4, 2017
Nicky and Steve's dreams of peaceful country nights are shattered by Grizzo and his band rehearsing his latest album outdoors. But Steve is not getting much sleep anyway - his web design business is losing customers hand-over-fist to a rival firm. And just to rub it in, Matt and Meena's latest business venture is going from strength to strength. When they ask Steve for some free advice on designing a website he is not impressed. But that is nothing to his reaction when Nicky manages to land him with a work experience boy from the local village - the dreaded Bronson.
50 votes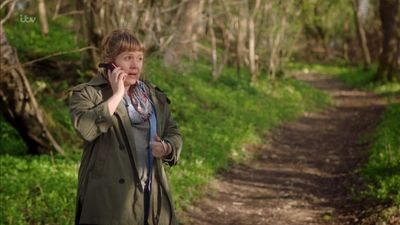 #11 - Deep End
Season 1 - Episode 2 - Aired Sep 27, 2017
When their kitchen floods, Steve and Nicky are forced to call for Ken's help. Steve is convinced the source of the problem is a natural spring that could be the answer to all their problems.
48 votes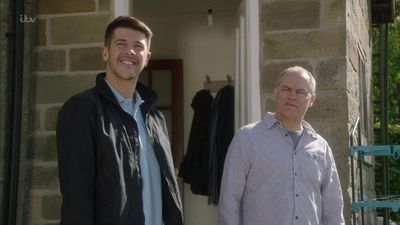 #12 - Dead Zone
Season 1 - Episode 1 - Aired Sep 20, 2017
Nicky and Steve have left behind their old life in Leeds and moved to their dream house in the country. But the dream is rapidly turning into a nightmare.
66 votes