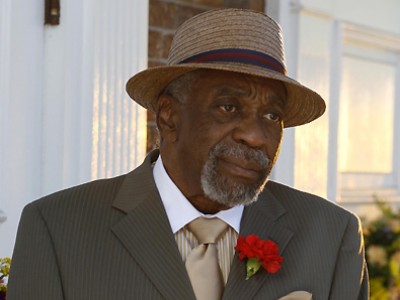 #1 - The Messenger 8.39
Season 2 - Episode 3
Denise connects with a wounded soldier who reminds her of her carefree past; Katie is upset to learn her father is going on another secret mission; and Claudia Joy becomes the object of a schoolboy crush.
Directors: Kevin Dowling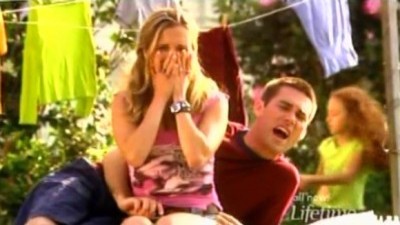 #2 - Only the Lonely 8.31
Season 1 - Episode 8
The Holdens plan a family vacation to get Amanda away from Jeremy; Denise decides to return to work as a hospital nurse; Pamela runs into an old friend while Roxy makes a new one, a recently widowed single mother who must leave the post due to her husband's death
Directors: Rob Spera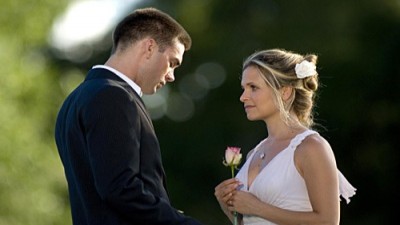 #3 - Goodbye Stranger 8.31
Season 1 - Episode 13
In the first season finale, weapons are found missing. This prompts Michael to put the post on high alert, deploying soldiers in response to this possible terrorist attack.
Directors: Perry Lang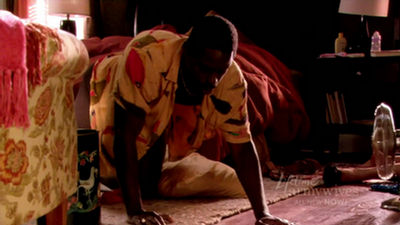 #4 - Duty to Inform 8.24
Season 3 - Episode 13
Michael and Emmalin are puzzled when Claudia Joy informs them that she does not want her friends or anyone on post to find out about her medical condition. Trevor begins his work as an army recruiter and finds the job is more challenging than he initially thought. Two weeks after Chase was expected to return home, Pamela begins to wonder why he hasn't gotten in touch with her. Demanding answers, Pamela camps out in front of the building where she believes Chase is being treated for injuries.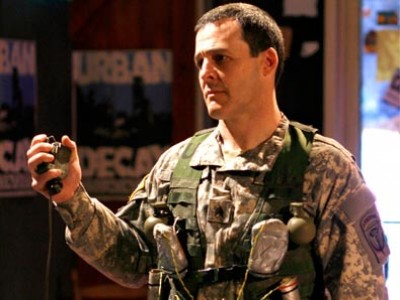 #5 - Would You Know My Name 8.23
Season 2 - Episode 1
The bombing of the Hump Bar has everyone experiencing turmoil in attempts to return to normal.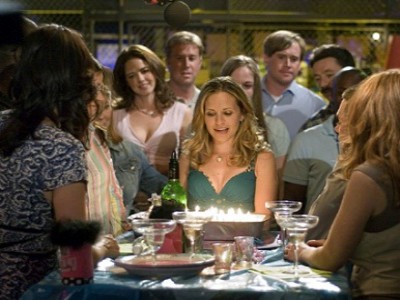 #6 - Hail and Farewell 8.20
Season 1 - Episode 7
It's Roxy's birthday and her mother wants to plan a party for her. She asks Pamela for help with the party. Michael and Claudia Joy talk to Amanda about Jeremy and his behavior with his mother.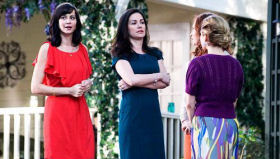 #7 - On Behalf Of a Grateful Nation 8.17
Season 5 - Episode 4
The tribe leans on each other as they cope with the loss of a loved one.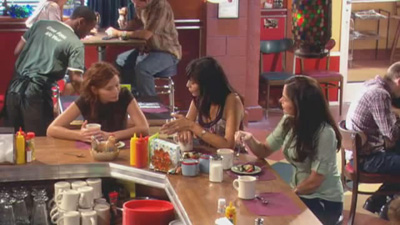 #8 - Safe Havens 8.16
Season 2 - Episode 13
Pamela becomes increasingly concerned when her stalker crosses the line by talking to her children. Roxy and Roland exchange words after Roland acts once he learns of Trevor's addiction. With Jeremy leaving for the first time Denise and Frank share an emotional goodbye. The Holden's get a visit from an unexpected guest.
Directors: Lloyd Ahern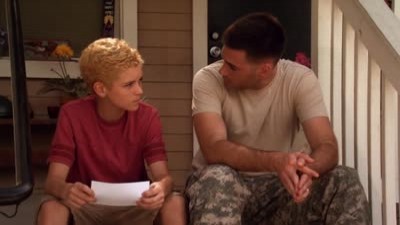 #9 - Fairwell to Arms 8.13
Season 5 - Episode 13
Claudia Joy has difficulty dealing with the way people are treating her and Michael; Joan finds it tough to bond with David; Roxy's truck stop nears completion; and Denise attempts to help Tanya cope with life without Jeremy.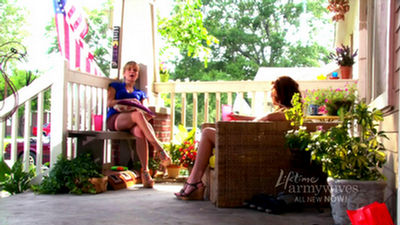 #10 - Need to Know Basis 8.12
Season 3 - Episode 14
Pamela finally gets the answers she's been seeking about Chase's whereabouts. Denise begins EMT training in an attempt to find a new career in the medical field. Jeremy is involved in an unexpected shooting in Iraq that has lasting impact. Roxy comes to a decision about having a baby with Trevor. Michael gives Claudia Joy a present, a gold medical bracelet, but Claudia Joy doesn't like it at first.
#11 - Casting Out the Net 8.08
Season 2 - Episode 9
Denise reevaluates her relationship with Getty when she learns Frank is coming home on leave from Iraq; Roxy enrolls in Roland's class to obtain her GED; Pamela befriends a journalist who interviews her for the local newspaper.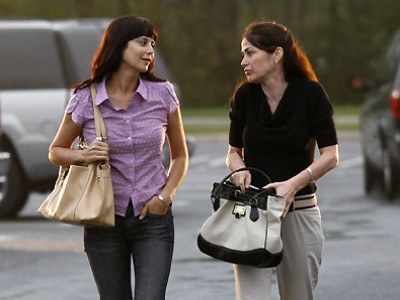 #12 - Strangers In A Strange Land 8.08
Season 2 - Episode 2
Joan struggles with her decision to terminate her pregnancy; Roxy takes in Betty while she recovers from the bombing; Pamela is frustrated by Chase's ongoing secrets about his work.
Directors: John T. Kretchmer
#13 - Onwards 8.08
Season 6 - Episode 23
The tribe receives word that Fort Marshall is merging with an Air Force base. Kevin has a medical breakthrough. The troops have to redeploy to Afghanistan. Joan makes an important decision regarding her career. Charlie and Nicole decide to look into adoption.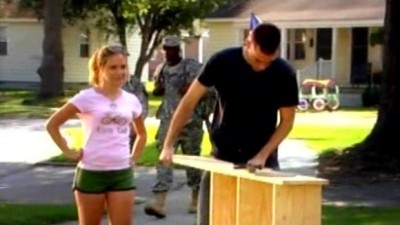 #14 - Nobody's Perfect 8.07
Season 1 - Episode 9
Joan finally comes back to the post and to Roland but Roland's guilt over his affair with a reporter begins to effect the future of his marriage. Frank's homecoming from having his unit shot down is put in further turmoil by Denise's job. Michael is about to have a career change. Meanwhile, Roxy tries to learn more about Trevor and Pamela finds out she loves her husband.
Directors: Patrick Norris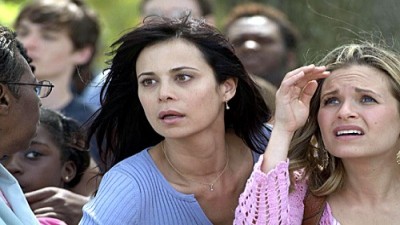 #15 - One of Our Own 8.06
Season 1 - Episode 4
Denise is put under stress but this time not from Jeremy's abusive behavior. Her husband's chopper and has been downed and she waits for news about him. A soldier takes Roland and Claudia hostage.
Directors: Michael Lange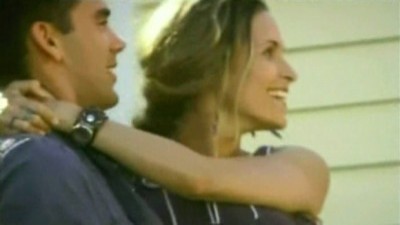 #16 - A Tribe Is Born 8.02
Season 1 - Episode 1
Roxy is trying to get used to her new life as an army wife. She learns that the community's first impression of her isn't the one she planned.
Directors: Ben Younger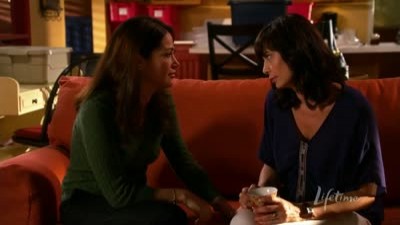 #17 - Winds Of War 8.00
Season 6 - Episode 1
The tribe prepares to leave Fort Marshall and go their separate ways. Roxy has a hard time adjusting to the idea of moving. Amid the base closing, Joan is busy getting the fort ready for an incoming hurricane. Denise and Frank celebrate Molly's first birthday.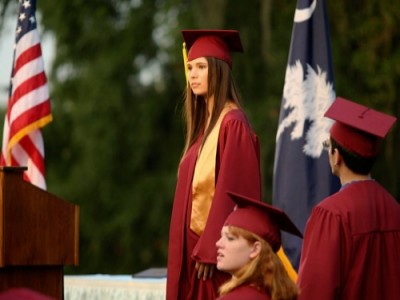 #18 - Forward March 8.00
Season 4 - Episode 18
As Emmalin prepares to graduate from high school, Claudia Joy receives potentially devastating news. Pamela gets an unexpected call from Gina which leads her to question her future. Joan gets good news about her health. During an intense phone call with Jeremy, Denise goes into labor.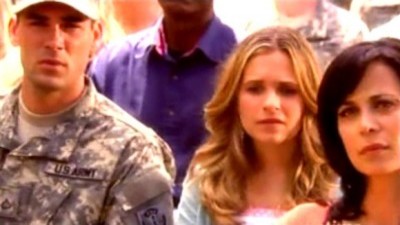 #19 - Who We Are 7.97
Season 1 - Episode 6
Amanda Holden has returned to the post and seems to be renewing and furthering a friendship with Jeremy. Roxy's mother comes for an unannounced visit. Trevor is injured and his deployment is delayed.
Directors: Allison Liddi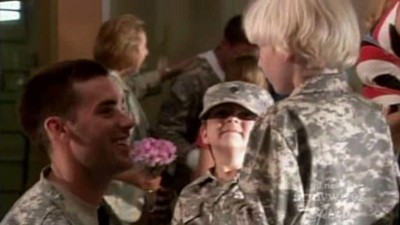 #20 - The Hero Returns 7.96
Season 2 - Episode 5
Trevor returns home a hero but is conflicted about the praise being showered on him. Frank, still in Iraq, becomes increasingly worried about Denise's newfound independence, particularly her affinity for her new motorcycle. Denise's friendship with Getti (Seamus Dever) continues to grow. Joan's backup during her maternity leave, Lt. Colonel Evan Connors, arrives on post.
Directors: Joanna Kerns
#21 - Post and Prejudice 7.95
Season 3 - Episode 8
Joan and Evan compete against each other in Fort Marshall's annual war games exercise. Haneen's surgery is a success. Frank and Denise continue to work on their relationship. Pamela gives a young army wife advice on starting her own business.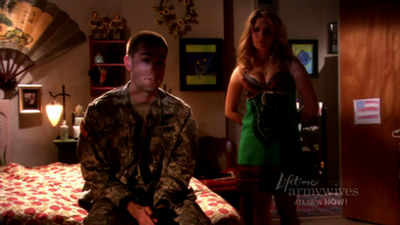 #22 - Moving Out 7.95
Season 3 - Episode 3
Claudia Joy house hunts as Emmalin's rebellious ways continue. Pamela is also on the lookout for a new place because her kids no longer want to share a room. Elsewhere, Roland is confronted by an outside therapist about the care available for soldiers and Trevor's career is jeopardized by a bad call he makes during a drill.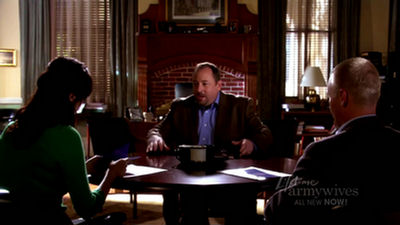 #23 - Disengagement 7.95
Season 3 - Episode 5
Roxy's hope for a grand reopening of the Hump bar doesn't go off without a hitch. Pamela is offered a coaching position on her son's football team. Joan wants to get her daughter, Sarah Elizabeth, christened before her deployment to Iraq. Chase comes home early from his current deployment, but finds the hardest part will be adjusting to life back home at Fort Marshall.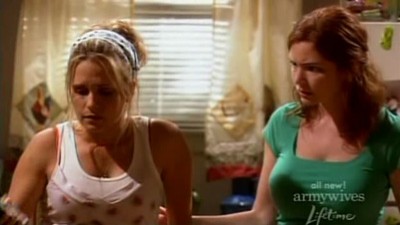 #24 - Leaving The Tribe 7.94
Season 2 - Episode 4
Denise continues to assert independence by trying new things, including learning to ride a motorcycle. Joan finally speaks openly about her pregnancy
Directors: Lloyd Ahern II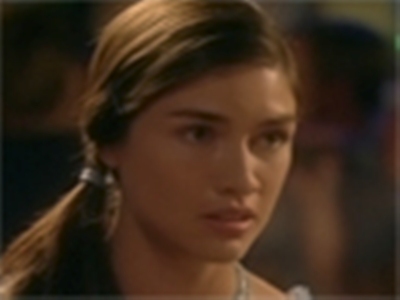 #25 - Truth and Consequences 7.92
Season 1 - Episode 11
Joan finds out that Roland had an affair. Meanwhile, Pamela signs on as a new host for the post's radio station and Lenore Baker reveals more information about Claudia Joy's past.
Directors: Perry Lang