The WORST Episodes of 2 Days & 1 Night
Every episode ever - ranked by fan votes!
Last Updated: Oct 19, 2021
In this renowned South Korean on-the-road reality show, the cast members take two-day road trips to all four corners of South Korea. They go to mountains, farms, fishing villages and offshore islands to introduce all kinds of beautiful landscapes, traditions and people to their viewers. While doing so, they also perform a variety of games and missions to earn rewards, like eating famous local food, and to avoid punishments, like sleeping outdoors.
Watch Now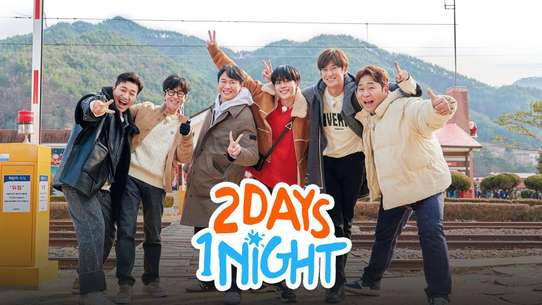 #1 - Season 2 Premiere (1)
Season 2 - Episode 1 - Aired Mar 4, 2012
0 votes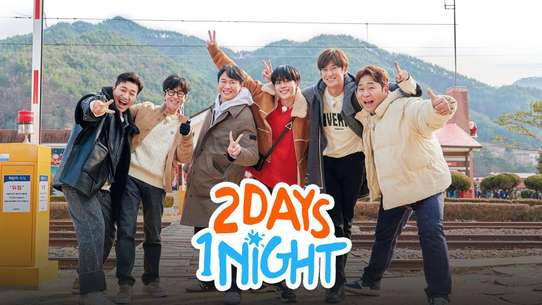 #2 - Season 2 Premiere (2)
Season 2 - Episode 2 - Aired Mar 11, 2012
0 votes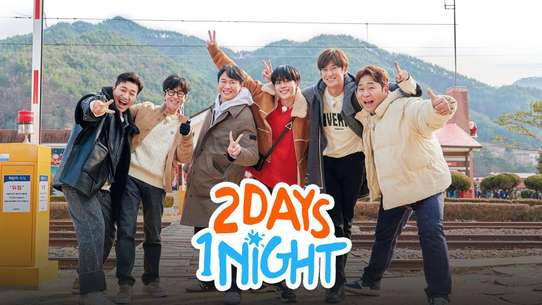 #3 - Jeongseon Sweeping Tour (1)
Season 2 - Episode 3 - Aired Mar 18, 2012
0 votes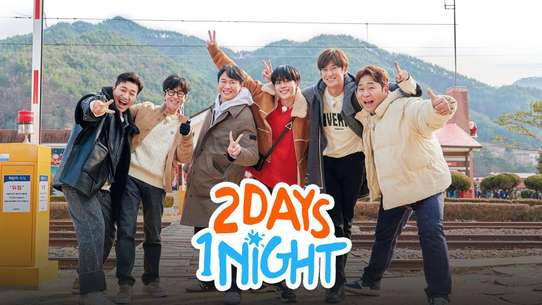 #4 - Jeongseon Sweeping Tour (2)
Season 2 - Episode 4 - Aired Mar 25, 2012
0 votes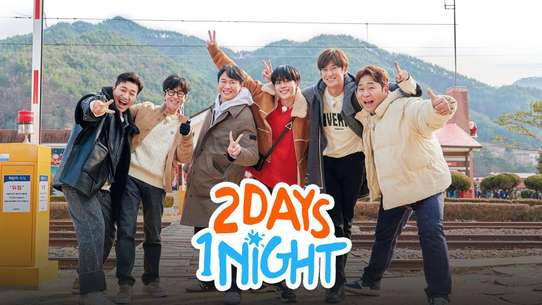 #5 - Jeongseon Sweeping Tour Highlights
Season 2 - Episode 5 - Aired Apr 1, 2012
0 votes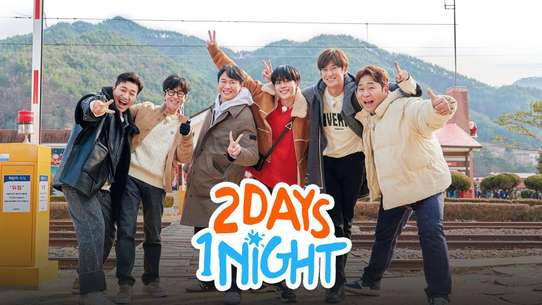 #6 - Chunho Special (1)
Season 2 - Episode 6 - Aired Apr 8, 2012
0 votes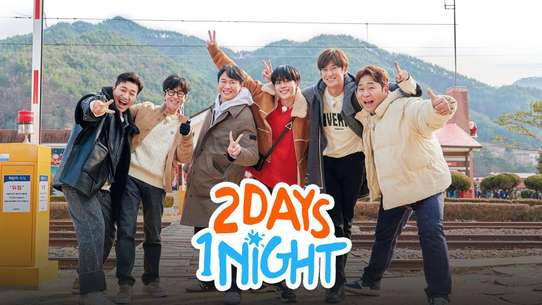 #7 - Chunho Special (2)
Season 2 - Episode 7 - Aired Apr 15, 2012
0 votes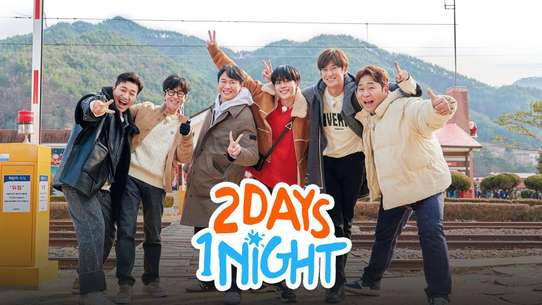 #8 - Chunho Special (3)
Season 2 - Episode 8 - Aired Apr 22, 2012
0 votes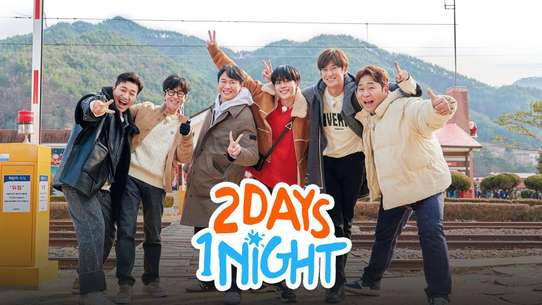 #9 - Entertainer Unity Rally (2)
Season 2 - Episode 12 - Aired Jun 3, 2012
0 votes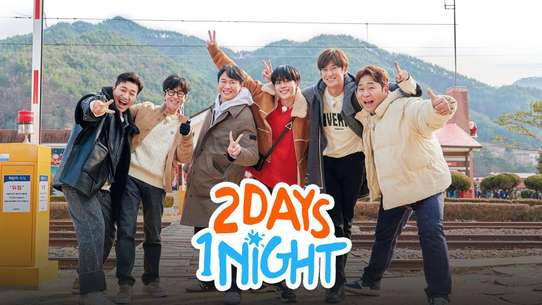 #10 - Random Trip (1)
Season 2 - Episode 13 - Aired Jun 10, 2012
0 votes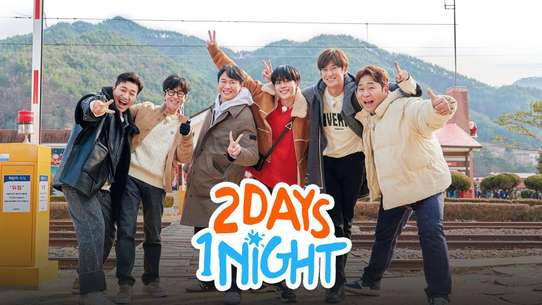 #11 - Yangyang, Gangwon-do (1)
Season 1 - Episode 182 - Aired Mar 6, 2011
0 votes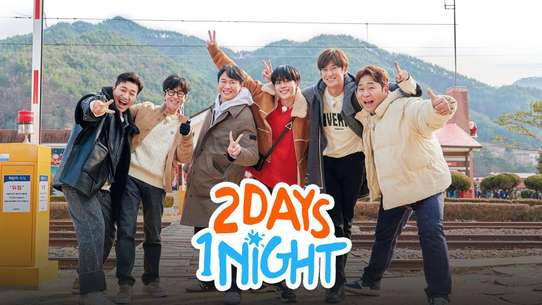 #12 - Yangyang, Gangwon-do (2)
Season 1 - Episode 183 - Aired Mar 13, 2011
0 votes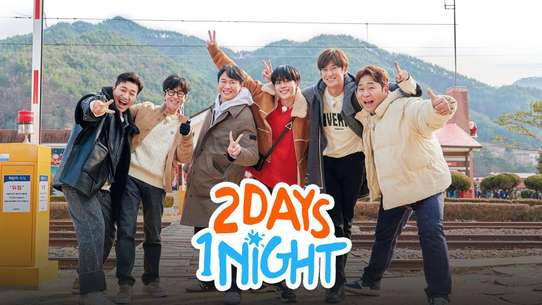 #13 - Ulleungdo, North Gyeongsang (1)
Season 1 - Episode 184 - Aired Mar 20, 2011
0 votes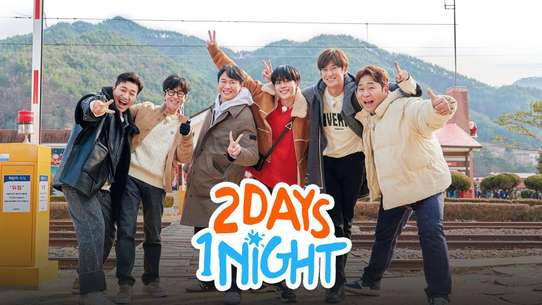 #14 - Ulleungdo, North Gyeongsang (2)
Season 1 - Episode 185 - Aired Mar 27, 2011
0 votes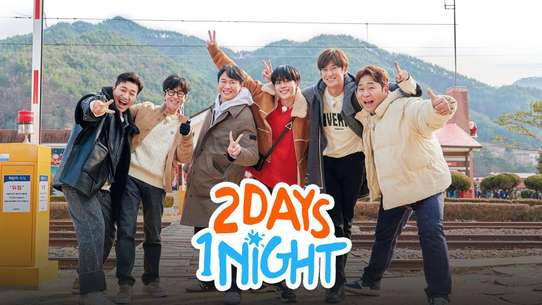 #15 - Seogwipo, Jeju-do (1)
Season 1 - Episode 186 - Aired Apr 3, 2011
0 votes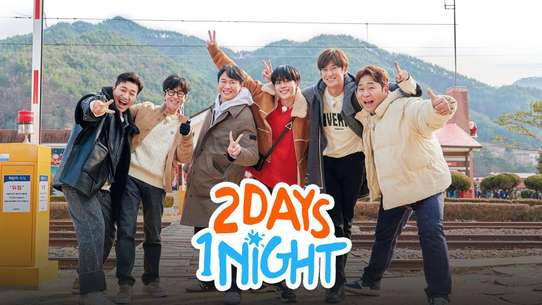 #16 - Seogwipo, Jeju-do (2)
Season 1 - Episode 187 - Aired Apr 10, 2011
0 votes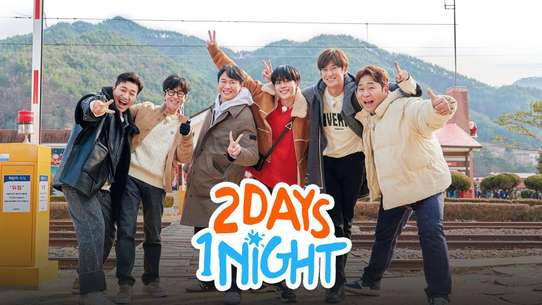 #17 - Seogwipo, Jeju-do (3) / Namhae, Gyeongsangnam-do (1)
Season 1 - Episode 188 - Aired Apr 17, 2011
0 votes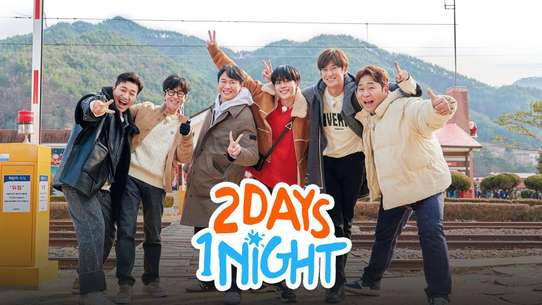 #18 - Namhae, Gyeongsangnam-do (2)
Season 1 - Episode 189 - Aired Apr 24, 2011
0 votes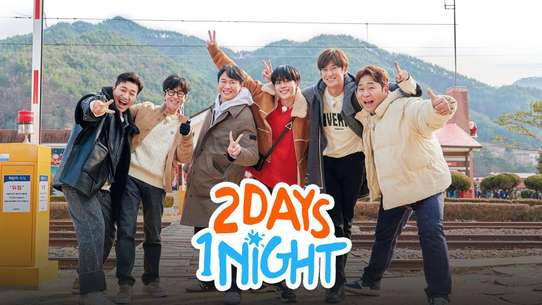 #19 - Namhae, Gyeongsangnam-do (3)
Season 1 - Episode 190 - Aired May 1, 2011
0 votes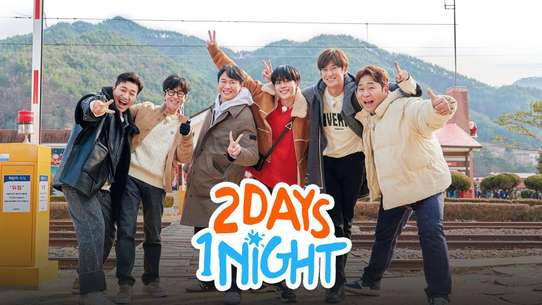 #20 - Cheongyang, Chungcheongnam-do (1)
Season 1 - Episode 191 - Aired May 8, 2011
0 votes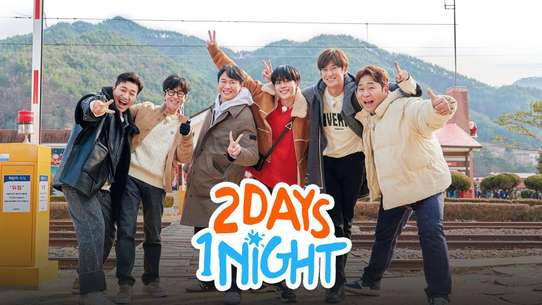 #21 - Cheongyang, Chungcheongnam-do (2)
Season 1 - Episode 192 - Aired May 15, 2011
0 votes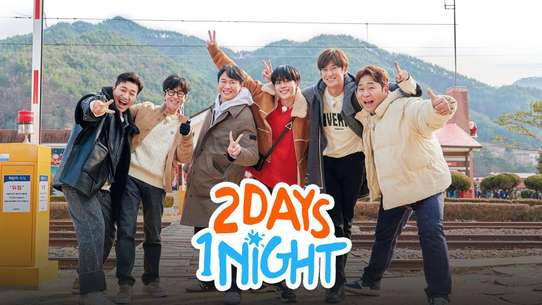 #22 - Yeongwol, Gangwon (1)
Season 1 - Episode 193 - Aired May 22, 2011
0 votes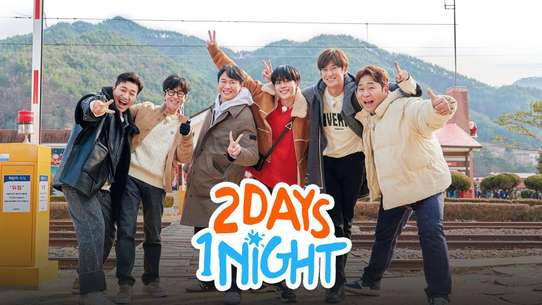 #23 - Yeongwol, Gangwon (2)
Season 1 - Episode 194 - Aired May 29, 2011
0 votes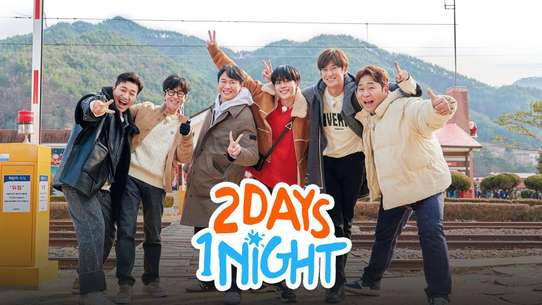 #24 - Yeongwol, Gangwon (3)
Season 1 - Episode 195 - Aired Jun 5, 2011
0 votes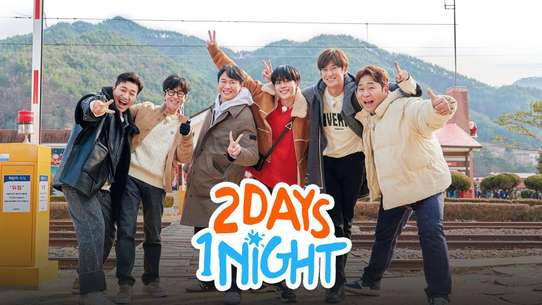 #25 - Gangneung, Gangwon (1)
Season 1 - Episode 196 - Aired Jun 12, 2011
0 votes