Wynonna Earp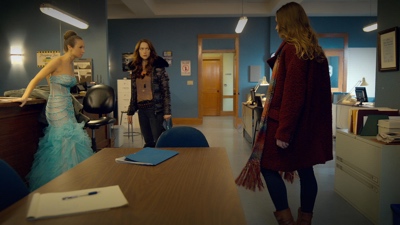 #1 - I Walk the Line 8.02
Season 1 - Episode 13
Wynonna pays a horrific cost while facing off with a terrifying nemesis; Waverly learns something about her past; Dolls makes a tough choice.
#2 - She Wouldn't Be Gone 7.91
Season 1 - Episode 10
Wynonna and Dolls investigate the snowy Barrens and the rumors of a bloodthirsty beast; Henry confronts his future with Waverly's help.
#3 - Landslide 7.89
Season 1 - Episode 11
Wynonna puts the discovery in the Barrens behind her after a gambler is torn apart; Henry meets a mysterious stranger.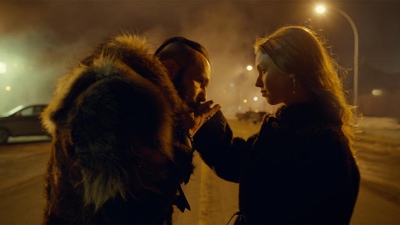 #4 - House of Memories 7.85
Season 1 - Episode 12
An admirer with a gruesome vendetta threatens the town; Wynonna tries to outwit Bobo, as he exploits a part of the Earp curse that allows him and the other revenants to leave Purgatory if the heir to Peacemaker willingly goes with them all while trying to protect Dolls
#5 - Two-Faced Jack 7.81
Season 1 - Episode 8
Henry and Dolls put aside their differences to infiltrate a Revenant hive; at the same time, Wynonna refuses to be a serial killer's next victim.
#6 - Walkin' After Midnight 7.81
Season 1 - Episode 7
Guests at an engagement party hosted by Waverly are put in grave danger as Henry remains focused on having his revenge. Meanwhile, Wynonna teams up with an unlikely ally to investigate a killer who's targeting young women.
#7 - Bury Me With My Guns On 7.71
Season 1 - Episode 9
Wynonna tries to get past her encounter with the last of the Seven, and gets swept up in Henry's vendetta.
#8 - Constant Cravings 7.64
Season 1 - Episode 6
Wynonna is out to find and bring to justice one of the Revenants responsible for attacking the Homestead 15 years ago. Meanwhile, Waverly tries to unravel a mystery left behind by her Uncle Curtis.
#9 - The Blade 7.61
Season 1 - Episode 4
Wynonna and Dolls try to stop an invisible assailant killing Purgatory residents.
#10 - Digging Up Bones 7.56
Season 1 - Episode 5
Wynonna and Dolls make a daring raid on the trailer park run by the lead Revenant; Henry comes face to face with an old nemesis.
#11 - Leavin' on Your Mind 7.50
Season 1 - Episode 3
Wynonna investigates when a posse of Revenants go on a killing spree, which she concludes has a darker and more sinister point behind it. Meanwhile, Waverly challenges Henry's motives and sets out to unearth more of his past.
#12 - Keep the Home Fires Burning 7.38
Season 1 - Episode 2
Wynonna attracts some unwanted attention after returning to Purgatory; at the same time, she struggles to keep her impetuous nature in check while trying to conform to the rules imposed by the Black Badge Division. In other happenings, drifter Henry makes a deal he may not be able to honor.
#13 - Purgatory 7.22
Season 1 - Episode 1
Wyatt Earp's great granddaughter, Wynonna Earp celebrates her 27th birthday by reluctantly returning to her hometown of Purgatory when she learns that someone--or something--killed her uncle. She's reunited with her younger sister Waverly, and learns that the Earp curse is alive and well.