Kung Fu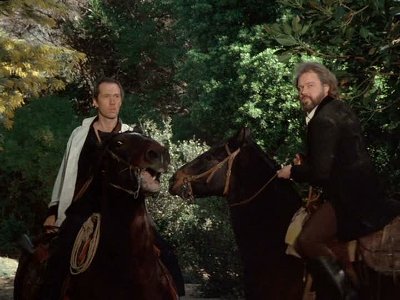 #1 - Full Circle (4) 8.33
Season 3 - Episode 21
(Series' Finale) The Caine family's dysfunctional relationships get resolved. Kwai Chang and Danny are questing to find General Cantrell who has custody of Zeke Caine. After typical adversities everyone is reunited and Kwai Chang reveals where his future lies.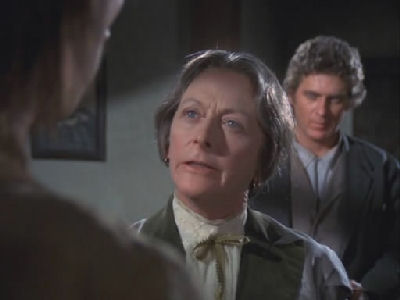 #2 - Empty Pages of a Dead Book 8.29
Season 2 - Episode 13
The son of a deceased Texas Ranger tries to honor his memory by going after criminals his father kept a journal on. He finds more trouble than he expected and Caine must defend him.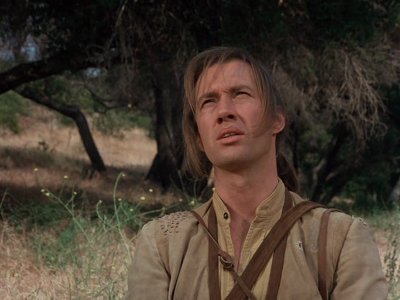 #3 - My Brother, My Executioner 8.25
Season 3 - Episode 6
Caine thinks he has found his brother, but he is really an imposter who is being pursued by a young gunfighter.
#4 - Arrogant Dragon 8.25
Season 2 - Episode 20
Wu Chang has angered the Tong Sect, and is ordered to commit suicide or be executed by them. Caine tries to help him fake his death and escape from the Tongs.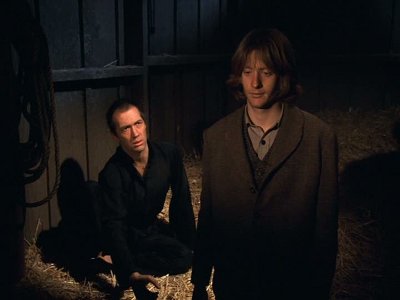 #5 - The Brothers Caine (3) 8.25
Season 3 - Episode 20
Caine finds where his brother is hiding, but is unaware that Danny has been told there is a Chinese bounty hunter who wants to kill him.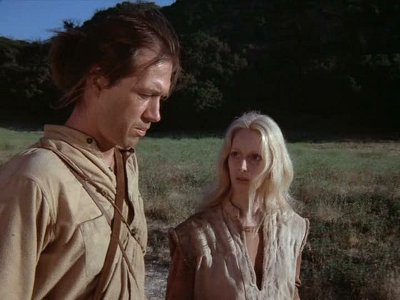 #6 - This Valley of Terror 8.12
Season 3 - Episode 4
Caine helps a young woman who has visions of future events. They always come true and this terrifies her.
#7 - Battle Hymn 8.00
Season 3 - Episode 17
Caine meets two traveling musicians, who are looking for a supposedly magical cave, all unaware that there are silver hunters looking to strike it rich with the cave.
#8 - The Cenotaph (2) 8.00
Season 2 - Episode 23
Caine and Logan arrive at the Sioux burial ground, to bury what Caine believes is Logan's wife in a huge crate, and are confronted by angry Sioux warriors who feel they are trespassing. They must also deal with two robbers as well as the US Calvary. Caine recalls his own love story, that like Logan's wife, ended tragically.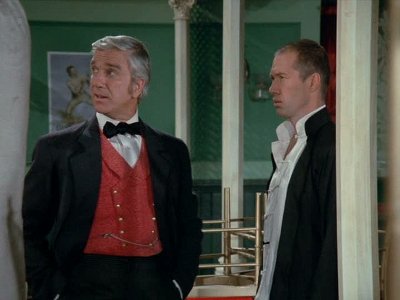 #9 - Barbary House (1) 8.00
Season 3 - Episode 18
Caine learns that Danny might be working at a gambling hall that features bare-knuckle boxing, and winds up protecting Danny's son, after Danny angers the hall's owner by hitting him and leaving his job, before Caine's arrival.
#10 - The Tong 8.00
Season 2 - Episode 7
Caine help a young Chinese orphan boy gain his freedom from a brutal master. The master goes to the Tong for help against Caine.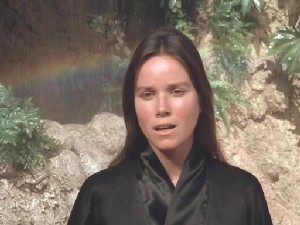 #11 - Besieged (2): Cannon at the Gates 8.00
Season 3 - Episode 11
Caine and the others try to defend the monastery, while the cannon the Warlord SIng wil attack them with is still enroute. In the meantime, he must contend with the fact that a woman who wants to become a Shaolin monk and rejected Sing's hand in marriage, has fallen in love with him.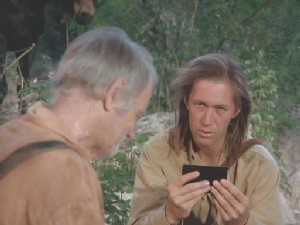 #12 - The Vanishing Image 8.00
Season 3 - Episode 13
Caine seeks out a photographer who took a picture of his brother, Danny, in hopes that he will be able to help find him. He also encounters and befriends an Indian that attacks him and the photographer, and later wants to kill the photographer for taking a picture of him, for which he believes has stolen his soul.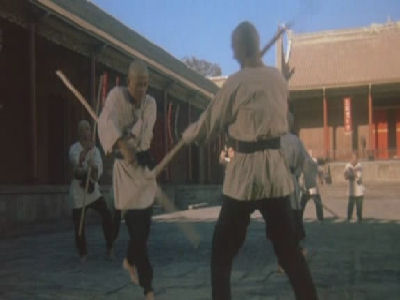 #13 - Blood Brother 7.94
Season 1 - Episode 3
While passing through the Arizona territory town of Kilgore, Caine learns of a Shaolin friend who lived there, and won't leave till he breaks the community's conspiracy surrounding his disappearance.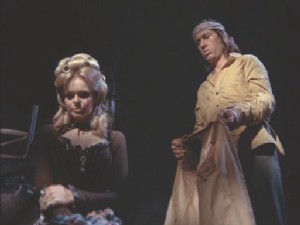 #14 - In Uncertain Bondage 7.86
Season 2 - Episode 16
Caine recalls lessons learned as a youth when he and a Southern belle are trapped in a deep pit, held there by kidnappers.
#15 - King of the Mountain 7.85
Season 1 - Episode 1
Caine finds a young boy at a burned out cabin and tries to help him find his uncle. Along the way, bounty hunters find him.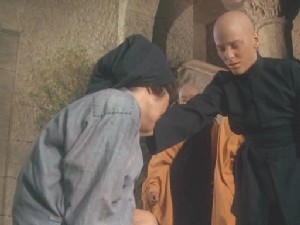 #16 - Cry of the Night Beast 7.83
Season 3 - Episode 7
Caine hears the cry of a child begging to be saved, but there is no child to be found. Only a very young buffalo calf and his mother. Caine protects him from a hunter who is determined to kill him for the hide.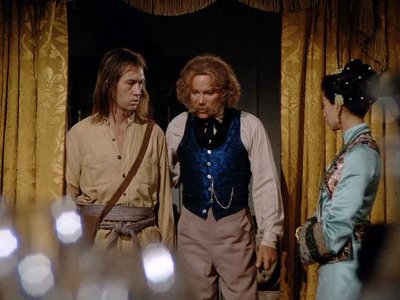 #17 - A Small Beheading 7.83
Season 3 - Episode 3
Caine is offered a chance to return to China, after a sea captain delivers a pardon from the Emperor. The pardon, however, has one condition: Caine must lose a finger.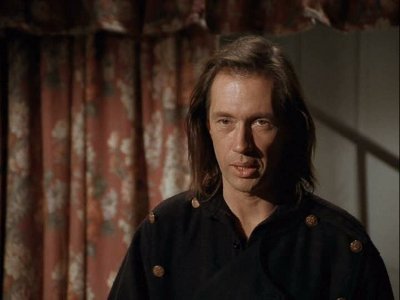 #18 - The Passion of Chen Yi 7.83
Season 2 - Episode 19
Caine tries to visit an unjustly jailed Shaolin student, but keeps being turned away. He then commits a crime so he can be put in jail with him, hoping to clear up an old misunderstanding and help free the student.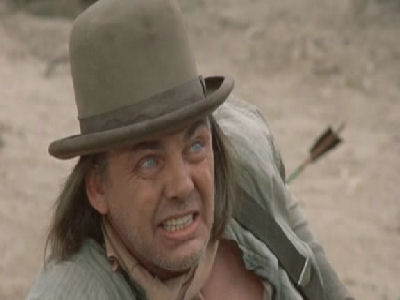 #19 - Dark Angel 7.83
Season 1 - Episode 2
Caine travels to Lordsville looking for his grandfather. On his way he helps a man attacked by indians and the man gives him a map to a goldmine. Caine gives the map to an old preacher who helped him.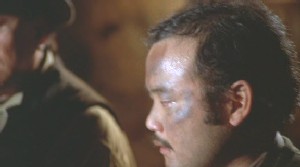 #20 - Sun and Cloud Shadow 7.79
Season 1 - Episode 8
Caine brokers a settlement between a landowner and Chinese miners, but the landowner adds an unacceptable condition to the deal. Meanwhile, a karate master intends to capture Caine.
#21 - Superstition 7.76
Season 1 - Episode 12
Walls imprison the men unjustly sentenced to work as miners at a brutal labour camp. Yet an even greater barrier holds them captive; fear of the camp's ancient Indian curse. But Caine knows no such fear.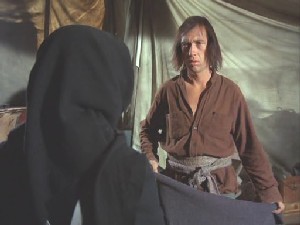 #22 - The Hoots 7.76
Season 2 - Episode 10
Caine meets a group of Hutterite settlers, who must reconsider their pacifist background when attacked by bigoted cattlemen, and teaches them how to defend themselves without compromising their principles.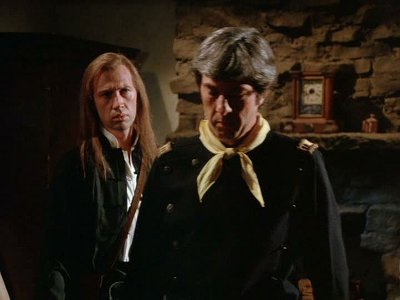 #23 - One Step to Darkness 7.75
Season 3 - Episode 16
Caine tries helping the depressed wife of an Army sergeant, with a drug addiction, and winds up fighting an inner demon of his own creation.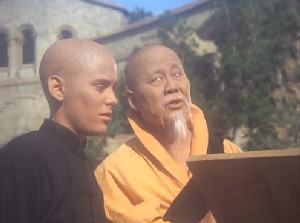 #24 - The Way of Violence Has No Mind 7.74
Season 2 - Episode 15
Caine confronts a gang of Chinese immigrants that have taken to violence.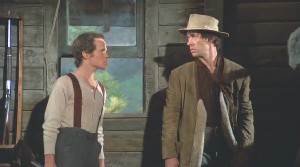 #25 - The Praying Mantis Kills 7.73
Season 1 - Episode 11
Murderous thugs come looking for Caine after he identifies them as perpetrators of a bank robbery. A youth's ideas about how to be a man are challenged by Caine's quiet heroics.