Wheeler Dealers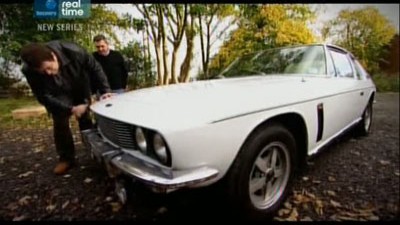 #1 - Jensen Interceptor 7.42
Season 7 - Episode 1
Mike Brewer and Edd China go in search of a Classic Jensen Interceptor from the 1970s. This classic handmade GT cruiser was mentioned alongside Bentley and Aston Martin. At launch, it cost as much as a house, but Mike wants to find a car for £5000 or less.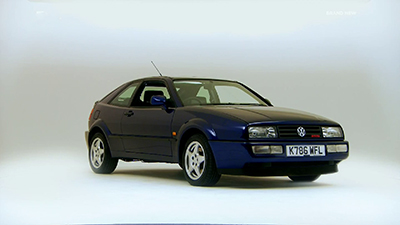 #2 - VW Corrado VR6
Season 12 - Episode 17
Mike is ecstatic when he snaps up a cult VW Corrado coupe with only one previous owner for a bargain price - but with cheap cars come expensive surprises.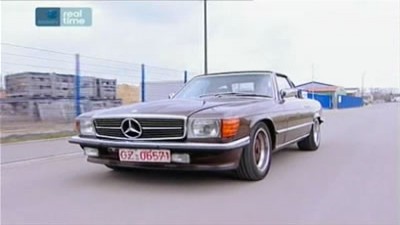 #3 - Mercedes Benz 280SL (Part 1)
Season 5 - Episode 1
Like all presenters of car shows, Mike Brewer and Edd China are never knowingly understated, but these guys do have real skills. Mike buys classic cars and Edd restores them, starting this week with a Mercedes SL. Detailed and fun and with a cameo by Jurgen the German, the only drawback is that it takes two instalments to tell the story of each car.
#4 - Ford Fiesta XR2
Season 11 - Episode 1
Mike decides to go back to the 80's and bags a bargain example of one of his dream cars - but there's only £1000 to spend on repairs or the profit's at risk. Edd isn't convinced the XR2 deserves all the praise, but comes up with cheap and innovative solutions to add value. Mike finds a clever way to get Edd all the rare parts he needs and pulls out all the stops to prove the Fiesta is the hot hatch that started a fast Ford revolution.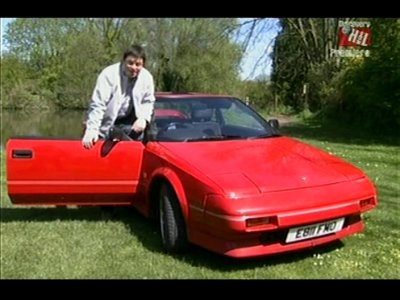 #5 - Toyota MR2 MKI (Part 2) 7.42
Season 2 - Episode 2
Edd China continues working on the MR2, while Mike Brewer heads to a specialist company to get some refurbished wheels.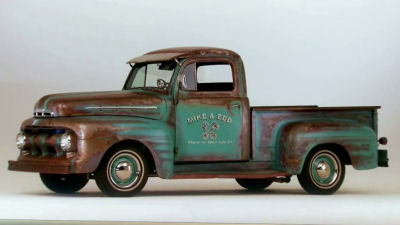 #6 - Ford F1 Pickup Truck
Season 12 - Episode 2
A pickup truck is a stateside icon and Mike is keen to get into the booming classic truck market. He manages to find a 1950's F1, which is an unfinished project. The bodywork has already been stripped of paint and this patina gives Mike an idea – give this down-at-heel Ford a vintage rusted look. Drawing inspiration from this creative vision, Edd creates a paint scheme based on a 'sandstorm in the desert,' brands the windows with molten steel and builds a high-spec flathead V8 to blast it down the road. But will this eccentric truck with its unique Wheeler Dealers style find a buyer willing to pay a premium?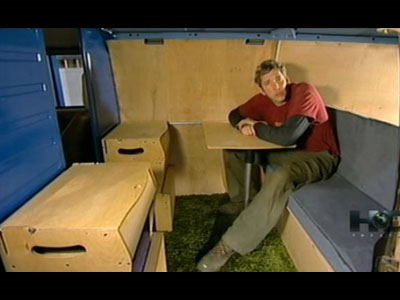 #7 - VW Type 2 Transporter (Part 2) 7.78
Season 3 - Episode 2
The vehicle gets a full respray and the aftermarket wheels are replaced with some original teledial alloy wheels.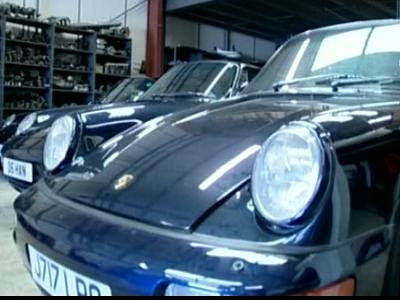 #8 - Porsche 911 2.7S Targa (Part 2) 7.68
Season 4 - Episode 2
Ed works his magic and the car looks great. Surely someone will be interested in purchasing the car.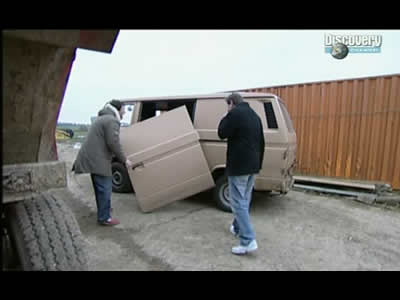 #9 - VW Type 2 Transporter (Part 1) 7.46
Season 3 - Episode 1
Mike secures a vehicle for £1600 and hands it over to Ed to fix. The brake calipers are changed and due to the dodgy paintwork, the car is prepared for respray.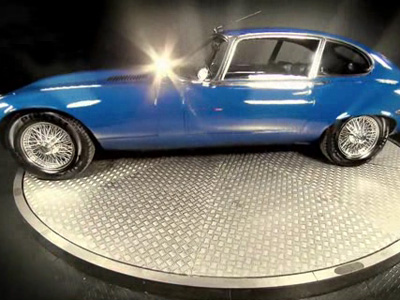 #10 - Jaguar E-Type 7.78
Season 8 - Episode 1
The jaguar E-type is one of the most beautiful cars in the world. It's also one of the most significant British cars ever made. Mike goes looking for one, but soon realizes that his budget will get the duo a car at the most risky end the market, and Edd discovers parts prices on the original big cat are sky high. Have the team bitten off more than they can chew?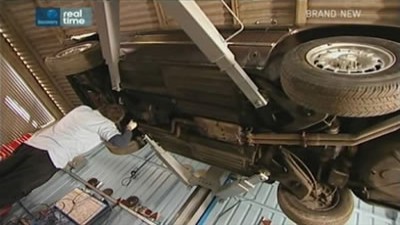 #11 - Mercedes Benz 280SL (Part 2) 7.55
Season 5 - Episode 2
Mike Brewer joins forces with top mechanic Edd China to put second-hand cars back on the road. Edd fits a new set of wheels to the Mercedes 280SL, before Mike tries to flog it for a healthy profit.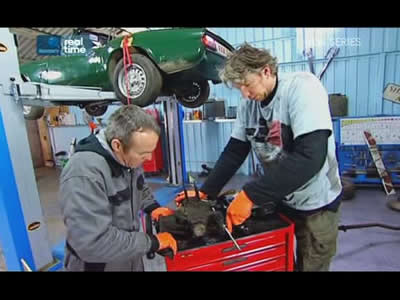 #12 - Triumph Spitfire Mk.IV (Part 2) 7.24
Season 6 - Episode 2
The second instalment of this majestic motor challenge sees the boys race against time on the Spitfire revival. Is a triumph on the cards for the team? Ed fits a new pair of shocks to the rear of the Spitfire. He also takes a look at a problem with the rear differential with the aid of his friend Paul.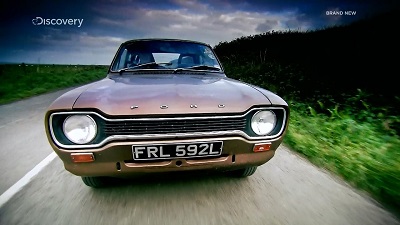 #13 - Ford Escort Mk1 7.71
Season 10 - Episode 2
The Ford Escort Mk1 might not be red and Italian but it's a performance car icon. Generations of drivers wanted this car, and for many it was their first taste of a quick motor. Mike finds the search for an Escort is hard going – prices for rust-free original cars are high. The car he finds is a great as a base, and Mike wants to gently customise the Mk 1, to give it a compassionate retro refit, improving the handing and breaking but to also spruce up the face of a much love 70's classic.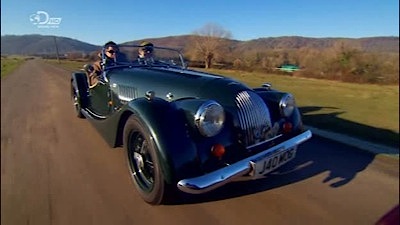 #14 - Morgan +4 8.03
Season 9 - Episode 2
Mike searches for an affordable Morgan, but the only one he can find requires the biggest motoring job Edd has ever faced. Can they resurrect this classic British beauty?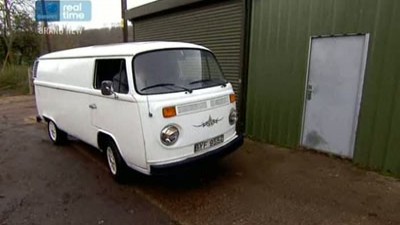 #15 - VW T2 Panel Van 7.19
Season 7 - Episode 3
Mike and Edd go on the hunt for the classic VW T2. When Mike decides to buy a camper, he discovers prices have never been higher, so he settles on the less-known panel van. Edd decides to completely repaint the car and uprate the engine.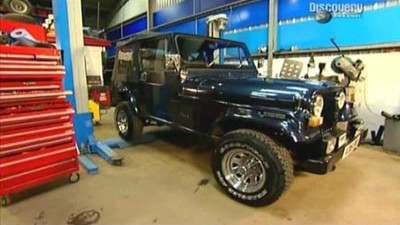 #16 - Jeep CJ7 (Part 1)
Season 4 - Episode 3
Mike secures a car within budget and hands it over to Ed.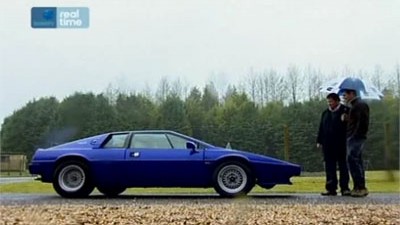 #17 - Lotus Esprit (Part 1) 7.69
Season 5 - Episode 3
Mike has a budget of £5,000 to buy a Lotus Esprit, and finds one without an MOT - which could be a big risk. Edd starts by ripping out the interior and the engine.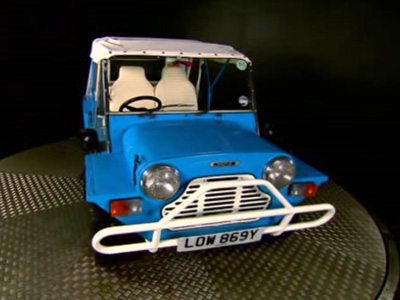 #18 - Mini Moke 7.90
Season 8 - Episode 2
Designed as an off-road army car, the Mini Moke soon became a civilian cult classic, so this should be a winner. But will Edd and Mike agree on anything and get the job done?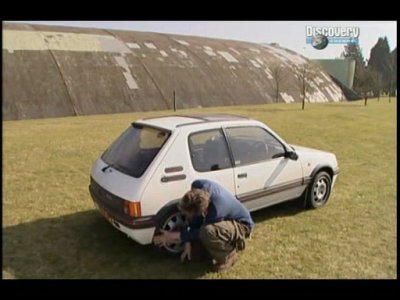 #19 - Peugeot 205 GTi 1.9 (Part 1) 7.32
Season 2 - Episode 3
Fixing up an old Peugeot 205 on a tight budget is the challenge facing the top auto team of Mike Brewer and mechanic Edd China.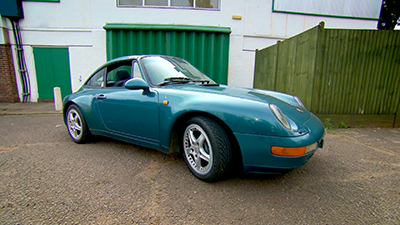 #20 - Porsche 993 Targa 7.99
Season 11 - Episode 2
The last of the air-cooled legends. Mike goes in search of what many fans consider to be the last truly great Porsche. What he finds is the cheapest, tattiest 993 in the country. Mike however, can see a mechanically sound motor and potential profit lurking beneath seventeen years of muck and grime. Edd sets to work on a rescue mission to restore the car's racing pedigree. It's unloved and underpowered but after Edd lavishes some care and attention on the car, will the smart engine fixes and custom handling package spell profit on a Porsche that is still major money?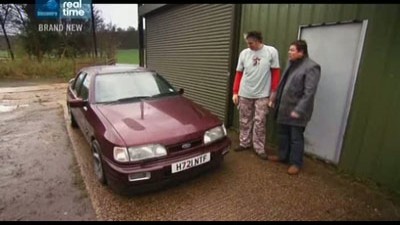 #21 - Ford Cosworth 7.41
Season 7 - Episode 2
The legendary Ford Sierra Cosworth looks like a family car but goes like a racecar with a motorsport-tuned turbo engine. To find one of these desirable classics at less than £5000 is difficult… but Mike has some clever ideas where to find a car.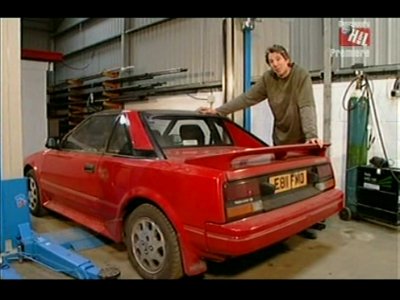 #22 - Toyota MR2 MKI (Part 1) 7.42
Season 2 - Episode 1
Mike Brewer purchases a Toyota MR2 in need of Edd China's expertise, and the mechanic soon gets to work overhauling the car's bodywork.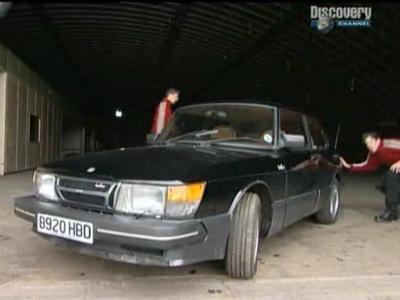 #23 - Saab 900 Turbo (Part 1) 7.52
Season 1 - Episode 3
In this episode of Wheeler Dealers the challenge is to save a Saab 900 Turbo from the scrap yard. Auto veteran Mike Brewer joins forces with his mechanic mate with only £1,000 and one week to save the car.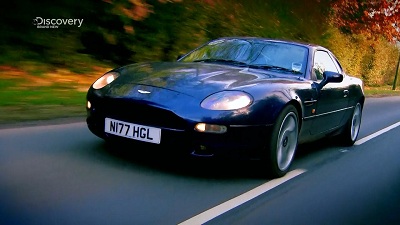 #24 - Aston Martin DB7 8.02
Season 10 - Episode 1
The cheapest Astons in the UK are around £16,000 but Mike decides he wants to spend less. By calling around some dealers, he finds a tired trade-in at a large main dealer. The car has interior water leaks and external oil leaks, it drives in a sloppy way, the engine is blowing, and it feels unloved. The dealer is willing to sell for £13,500 but Mike tries to get him down further. By taking a faded masterpiece, turning back the clock and finishing everything to a very high standards Mike hopes to get absolute top dollar when he sells it on.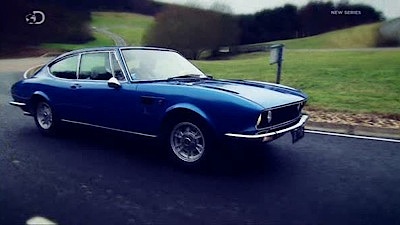 #25 - Fiat Dino Coupe 2400 8.27
Season 9 - Episode 1
Mike heads to Italy in search of a rare Fiat Dino Coupe. But the engine, interior and body panels all need work before Mike and Edd can try to find a buyer.