Video Game High School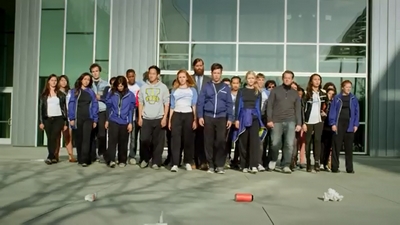 #1 - The N64 8.83
Season 3 - Episode 6
The Series Finale: VGHS must band together one last time to fight the biggest battle of their lives.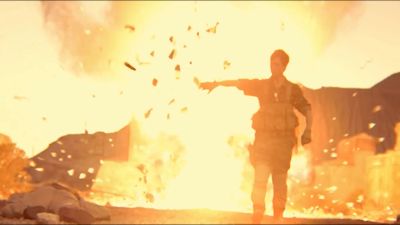 #2 - It's All About the Game 8.56
Season 1 - Episode 9
Can BrianD come out on top in the final episode of VGHS Season 1?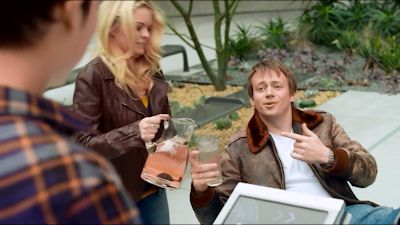 #3 - Sign Up to Sign Out 8.27
Season 1 - Episode 7
Sign ups for Clan Tryouts at VGHS.
#4 - A Map to Sex Town 8.27
Season 3 - Episode 3
Election day! Ki searches for a clever solution that will gain voters in the 11th hour, while Ted desperately tries fix a past mistake that could cost Ki the election. Meanwhile, Jenny and Brian face off against Napalm Energy Drink High School in the biggest FPS match of their lives! But little do they know The Law has just received a major upgrade...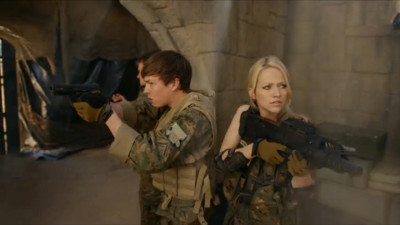 #5 - Three Laps, Three Rounds, Three Words 8.27
Season 2 - Episode 6
Ki fights a bully, Ted races DK, and Brian messes up more than one of his friendships. The FPS team takes on Stars Hollow with the help of a recently expunged Law, but will Law remain loyal to a school that turned their back on him?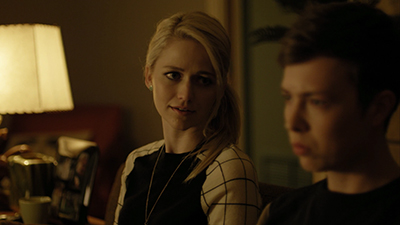 #6 - Video Game Home School 8.25
Season 3 - Episode 4
Welcome to the Swans! Our four heroes find themselves at the Ki's house for a crazy and wild weekend as they try to mend their relationships and deal with their biggest surprise yet!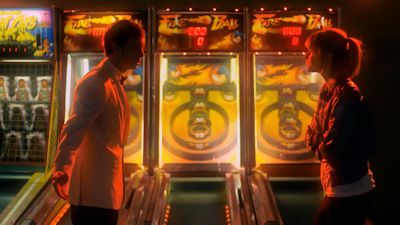 #7 - Locked in the System 8.24
Season 1 - Episode 8
Brian has left VGHS, but has he given up? Find out in the penultimate episode of Video Game High School!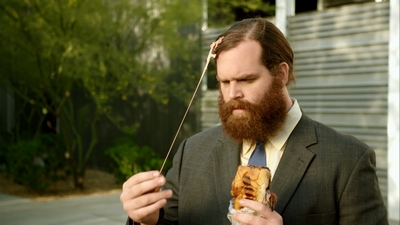 #8 - Being a Teen is Hard, I Guess? 8.20
Season 3 - Episode 5
Brian and Jenny seek adult advice for their teen woes, while Ki has no one but Wendell to help her through her existential crisis. Ted reconsiders his place with the drifters resulting in the biggest and most action-packed race yet. Meanwhile, Barnstormer and Napalm put their sinister plan into motion...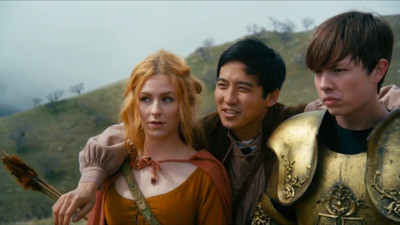 #9 - Welcome to Varsity 8.17
Season 2 - Episode 1
Brian and Jenny meet the new FPS coach, while a cheating controversy threatens The Law's – and the school's – reputation.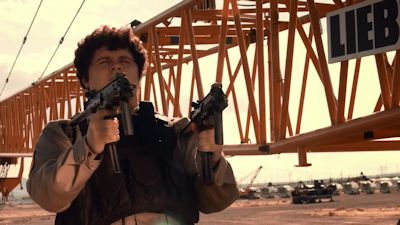 #10 - Carpe Diem 8.12
Season 1 - Episode 6
Brian has had just about enough of VGHS after the disastrous JV/Varsity Scrimmage.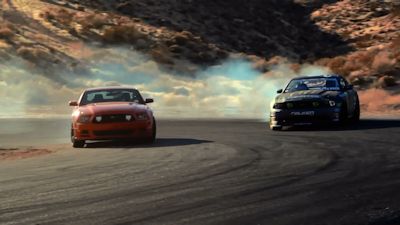 #11 - Any Game in the House 8.09
Season 1 - Episode 4
Jenny's Party, dancing, drifting, and we meet a King.
#12 - And Then… The Law 8.05
Season 1 - Episode 5
Brian goes for broke at the JV/Varsity FPS scrimmage.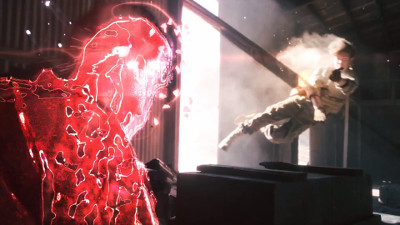 #13 - Thirty Foot Range 8.05
Season 2 - Episode 4
Jenny and Brian are having a secret relationship. When Brian is not able to disarm a bomb in practice, Mary wants to bench him in the next game, however Jenny convinces her to postpone her decision.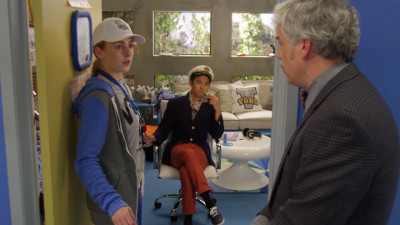 #14 - Double XP Weekend 8.05
Season 2 - Episode 3
Video Game High School is preparing for parent's day. Ki and Ted are nervous for Ki's father's visit, and Ted tries to learn a card game that Ki's father is good at, but only convinces himself that he is stupid. Jenny gets mad at her mother for reinserting herself into her life, but Brian helps to change her mind.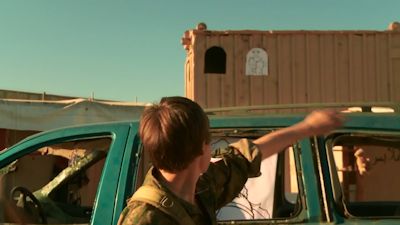 #15 - When You Know the Pit… 8.05
Season 1 - Episode 3
Welcome to FPS 101. My name is Ace. You can call me Ace.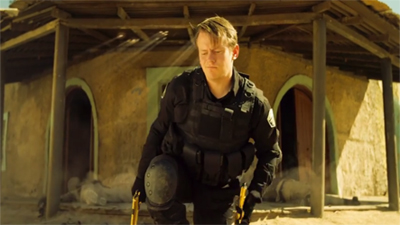 #16 - OMGWTFFPS!? 8.04
Season 3 - Episode 1
We return to VGHS with the FPS playoff season in high gear and the school election intensifying. Brian and Ted are forced to embark on a magic quest in Deathstalker 2 in order to help Ki on the toughest day of the election yet: the Presidential Debate. Meanwhile, Jenny has to battle her archrival, Napalm team captain Ashley Barnstormer, on a different sort of battlefield: the unpredictable talk show OMGWTFPS!?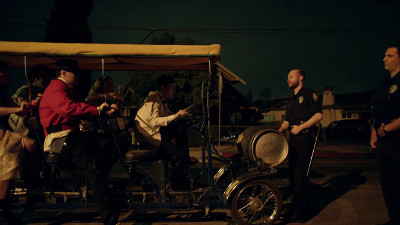 #17 - Nobody Cool Goes to Prom 7.70
Season 3 - Episode 2
It's prom night at VGHS: Ki gets caught up in a mystery noir, Brian has a night on the town with the FPS team, Jenny gets the flu, and Ted may not live through the night after taking Freddie's car with the drifters...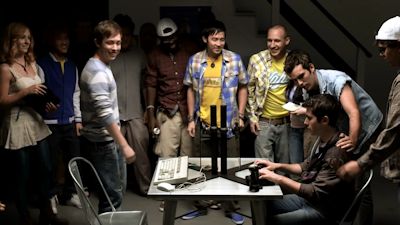 #18 - Welcome to Me 7.66
Season 1 - Episode 2
Brian D gets a little more than he bargained for on his first day…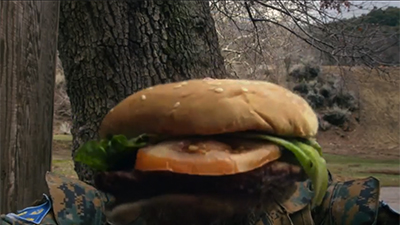 #19 - You Can't Stop a Sandwich 7.63
Season 2 - Episode 2
The Law has moved in with Ted and Brian, and is being miserable to everyone in residence. Without a focus, Ki sits in with each of the teams at VGHS, and is not able try out for any of them. The head RA makes her the floor RA, instead of Ted, and she must deal with The Law problem.
#20 - Some Like it Bot 7.61
Season 2 - Episode 5
VHGS is celebrating L33tmas, a combination of all holidays. Faced with deactivation, ShotBot escapes the studio looking for a human story, he comes to VGHS dressed up as a girl.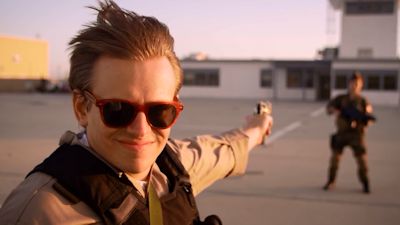 #21 - Shot Heard Round the World 7.59
Season 1 - Episode 1
Ordinary and wimpy high school student Brian Doheny is offered a spot in Video Game High School after killing world-famous FPS player 'The Law' - The World's Number 1 Amateur Gamer - in a server he was playing in.