Halt and Catch Fire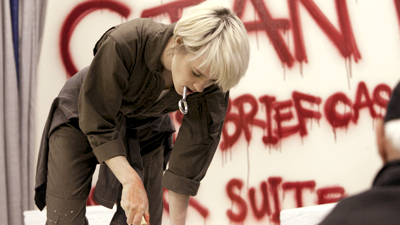 #1 - Up Helly Aa 8.34
Season 1 - Episode 9
Unforeseen opponents and new complications threaten to derail the Cardiff Electric team's work at COMDEX.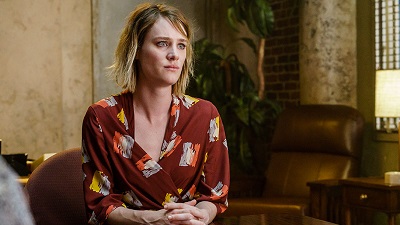 #2 - The Threshold 8.31
Season 3 - Episode 7
Joe and Ryan deal with the consequences of Joe's decision. Meanwhile, Cam and Donna fight about the future and Gordon has a crisis of conscience.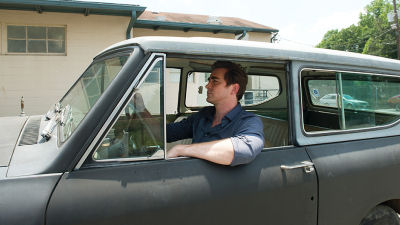 #3 - Heaven is a Place 8.27
Season 2 - Episode 10
When the Clark family descends into crisis, Gordon helps Joe. Cameron envisions a new future for Mutiny.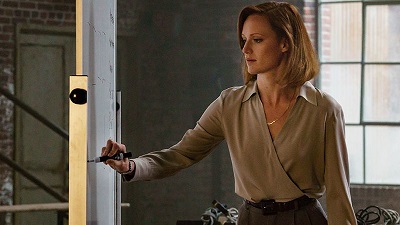 #4 - NeXT 8.25
Season 3 - Episode 10
While Donna's vision inspires a spirited discussion about the next big thing and the end result may not make everyone happy.
#5 - The 214s 8.23
Season 1 - Episode 8
Scandal hits Cardiff Electric as the team finalizes preparations for COMDEX. Meanwhile, Bosworth makes a sacrifice for the good of the PC program.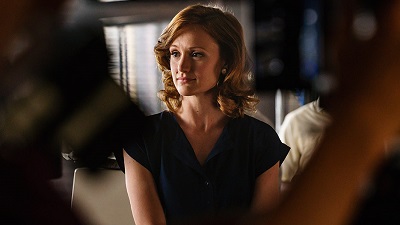 #6 - You Are Not Safe 8.17
Season 3 - Episode 8
Diane, Bos and Donna hit the road in hopes of building support for Mutiny; everyone else awaits the big day and Joe approaches Cam for a favor.
#7 - And She Was 8.17
Season 3 - Episode 6
Tensions rise over an offer to buy Mutiny. Donna has a weekend alone, while Gordon and Cameron bond over video games. Meanwhile, Joe has a standoff with the board.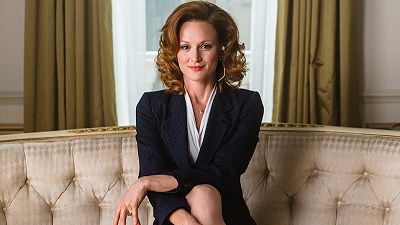 #8 - NIM 8.10
Season 3 - Episode 9
Donna tries to bring everyone together at Comdex with her vision of the internet's future and Gordon faces a strong-willed Joanie.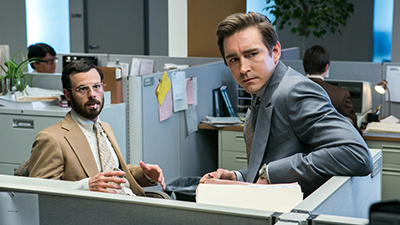 #9 - I/O 8.09
Season 1 - Episode 1
Cardiff Electric gets a new employee. He's apparently worked for the likes of IBM. But after he gets the new job, it's clear that he is not exactly what he claims to be.
#10 - Close to the Metal 8.06
Season 1 - Episode 4
As Cameron nears completion of the BIOS, a crisis threatens the project's future and requires all hands on deck to save the machine.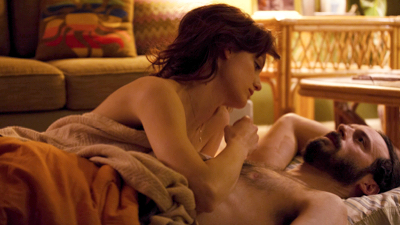 #11 - 1984 8.05
Season 1 - Episode 10
As Gordon and Joe prepare to ship the Giant, a suspicious defect calls their partnership into question. Cameron takes her future into her own hands.
#12 - 10Broad36 8.01
Season 2 - Episode 6
Gordon is back in California, hoping to reconnect with his brother. Joe uses the leverage that he has.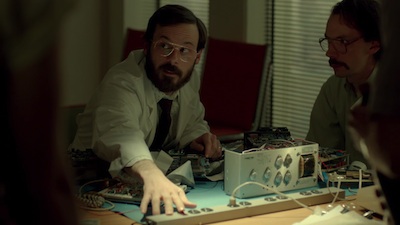 #13 - Adventure 7.99
Season 1 - Episode 5
Cameron bristles under a new manager as Joe and Gordon attempt to procure a key piece of new technology for the computer.
#14 - Kali 7.99
Season 2 - Episode 9
Left reeling by the launch of a rival, Mutiny takes measures to ensure its survival. Meanwhile, Gordon pays a price in an attempt to quell his paranoia.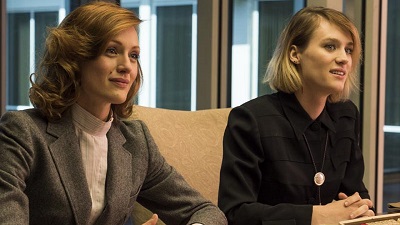 #15 - One Way or Another 7.96
Season 3 - Episode 2
While Cameron and Donna struggle to find venture capital, Joe hires a key coder, leaving the rest of the team at a loss.
#16 - FUD 7.96
Season 1 - Episode 2
After surviving a visit from IBM, Joe's team must overcome internal differences and begin the technical feat of building the new machine.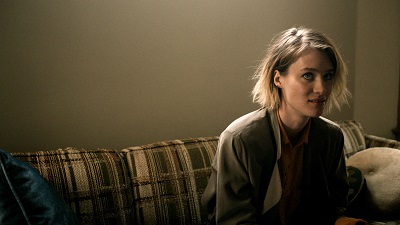 #17 - Flipping the Switch 7.96
Season 3 - Episode 3
Tensions rise at the office, as Gordon and Donna's personal life spills into work. Meanwhile, Joe meets with the MacMillan board.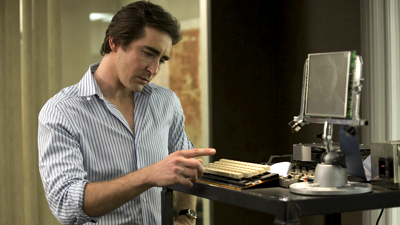 #18 - Landfall 7.95
Season 1 - Episode 6
A breakthrough by Cameron places her at odds with Gordon, leaving Joe to make a tough decision. Meanwhile, Hurricane Alicia spurs some personal revelations.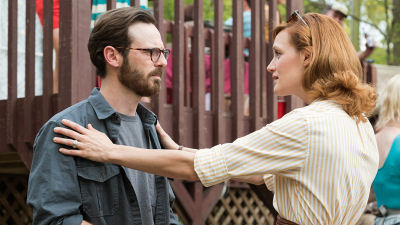 #19 - Limbo 7.95
Season 2 - Episode 8
Cameron and Tom try to come to terms at Mutiny's user picnic. Meanwhile, Gordon searches for answers, as Joe and Sara say goodbye to Dallas.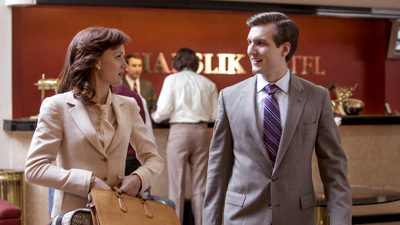 #20 - Giant 7.93
Season 1 - Episode 7
A visitor from Joe's past threatens his newfound connection with Cameron. Meanwhile, with Donna out of town, the toll of Gordon's work catches up with him.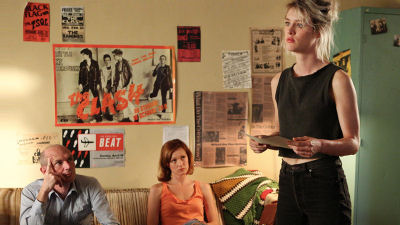 #21 - Working for the Clampdown 7.91
Season 2 - Episode 7
Gordon and Donna harbor secrets from one another as Gordon launches a new venture. Meanwhile, at Mutiny, an acquisition puts Cameron's principles to the test.
#22 - Play with Friends 7.88
Season 2 - Episode 4
Joe and Gordon work together to bring about Joe's vision. There is tension between Cameron and Donna.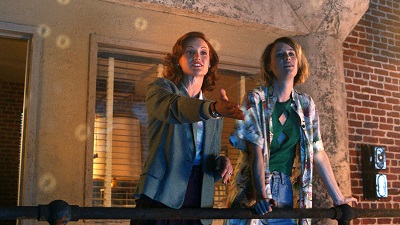 #23 - Valley of the Heart's Delight 7.83
Season 3 - Episode 1
Donna and Cameron explore their options to expand beyond chat. Meanwhile, Gordon settles in at Mutiny and Joe launches his latest product.
#24 - The Way In 7.83
Season 2 - Episode 3
The Clarks receive a surprising invitation as Bosworth tries to reconnect with his former life. Meanwhile, a problem from within Mutiny threatens its survival.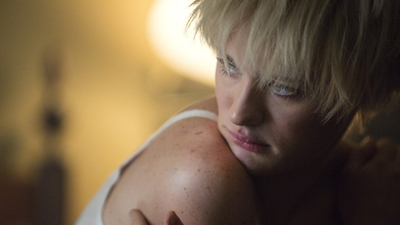 #25 - High Plains Hardware 7.78
Season 1 - Episode 3
Gordon and Cameron struggle to make Joe's vision a reality; Joe and Bosworth seek the funds to make the new machine.