The Best Episodes of Timmy Time
#1 - Ballerina Timmy 8.67
Season 3 - Episode 8
immy is enthralled by Mittens's new music box which has a splendid ballerina on top. But he and Yabba manage to break her precious toy, and despite their best efforts to replace it, Mittens is inconsolable, until Yabba persuades Timmy to play the ballerina himself.
Directors:
#2 - Beep Beep Timmy 8.50
Season 3 - Episode 2
Osbourne replaces Timmy's broken trike hooter with an even bigger, louder one
Directors: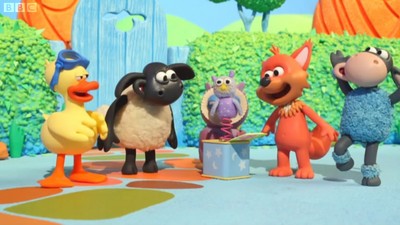 #3 - Boing Boing Timmy 8.40
Season 3 - Episode 9
Timmy thinks Otus's Jack-in-the-box is brilliant, and he decides to make his own. But it's not as simple as it looks, and after several failed attempts Timmy gets an idea of how he can make the best Jack-in-the-box of all.
Directors: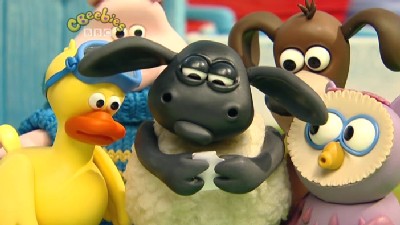 #4 - Timmy's Treasure Trail 8.36
Season 2 - Episode 18
Harriet and Osbourne lay a treasure trail for the class, but Kid spoils the fun.
Directors: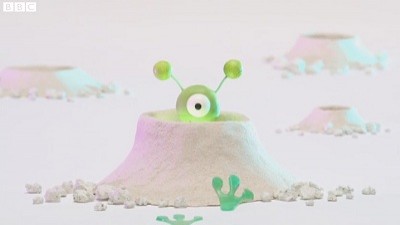 #5 - Timmy Finds Aliens 8.31
Season 3 - Episode 7
Timmy is fascinated by the Moonscape collage that he and his friends make - especially the little green aliens that live on the moon. Finlay notices this, and with Harriet and Osbourne's help, he gets his friends to trick Timmy into thinking that aliens have landed at the Nursery!
Directors:
#6 - Timmy's Monster 8.31
Season 2 - Episode 26
Timmy and his friends set off around playground to hunt for a mysterious creature.
Directors: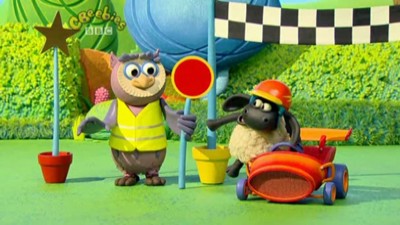 #7 - Go Kart Timmy 8.26
Season 1 - Episode 20
After an encounter with a compost heap, Timmy learns the importance of waiting for his turn.
Directors: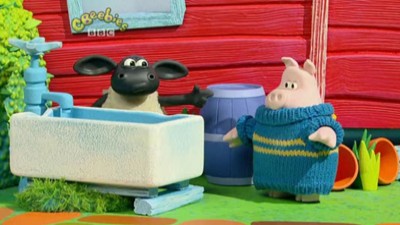 #8 - Timmy Tries To Hide 8.21
Season 1 - Episode 12
Everyone in the class plays hide and seek, but nobody wants to hide with Paxton, because he is too noisy. So, Paxton has to learn how to quiet down so people would like to hide with him again.
Directors: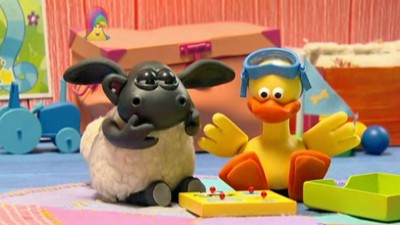 #9 - Timmy Wants The Drum 8.21
Season 1 - Episode 19
During a music lesson, Timmy decides he wants to play the drum, but Yabba gets it instead. So, this makes Timmy mad.
Directors: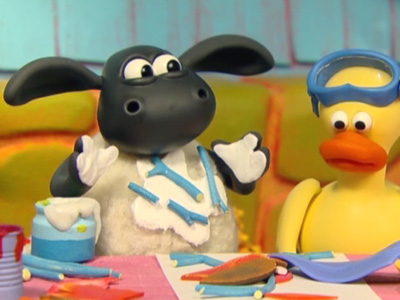 #10 - Sticky Timmy 8.21
Season 2 - Episode 2
Harriet shows Timmy and his friends how to make a collage. But Timmy gets glue all over himself and soon the various items that the classmates have collected are stuck all over his fleece! Worse is still to come when Yabba discovers that her prize feather is missing.
Directors: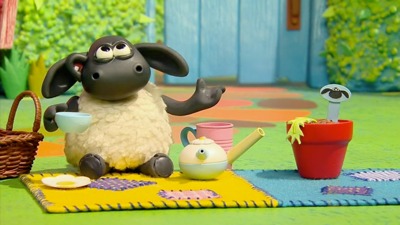 #11 - Timmy's Spring Surprise 8.18
Season 1 - Episode 26
Harriet hands out seeds to Timmy and his friends and teaches them how to grow flowers. Everyone else grows healthy green plants except for Timmy, who only has a little shoot in his plant pot that won't grow no matter what he does to it.
Directors:
David Scanlon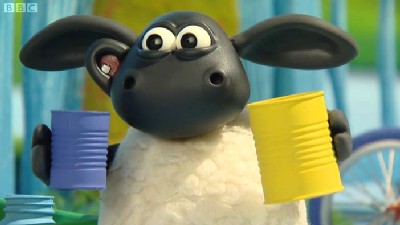 #12 - Timmy's Tins 8.18
Season 2 - Episode 16
Osbourne is recycling the rubbish - Timmy wants to turn old tin cans into toys.
Directors: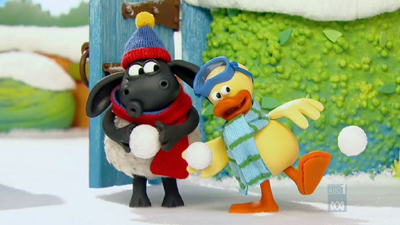 #13 - Timmy's Snowball 8.10
Season 2 - Episode 23
While playing in the snow, Timmy makes a little snowball which he wants to bring inside.
Directors: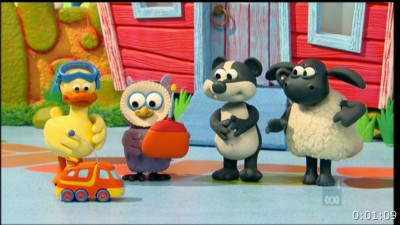 #14 - Timmy's Truck 8.07
Season 2 - Episode 8
Timmy is determined to play with Otus's new remote-controlled truck. He tries more and more ambitious stunts, until disaster strikes and the truck gets broken.
Directors:
#15 - Timmy's Plane 8.06
Season 2 - Episode 13
The class are making items out of folded paper, and Timmy is amazed by Finlay's fantastic paper plane.
Directors: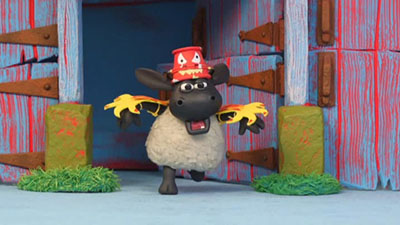 #16 - Timmy and the Dragon
Season 3 - Episode 19
The class make a Chinese dragon and Timmy wants to be the head. But it's Finlay that gets that honour, much to Timmy's disappointment. Until that is Timmy realises that there's another part of the dragon which is as special and essential and just as much fun - the tail.
Directors: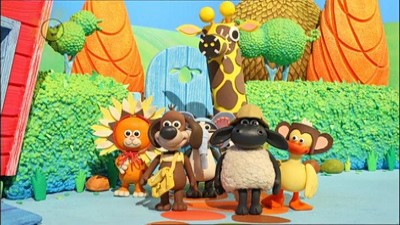 #17 - Timmy on Safari
Season 3 - Episode 17
Timmy dreams of being an explorer who tracks and photographs wild animals. He sets out to search around the nursery with his camera. He is so disappointed when there aren't any exciting animals to be snapped, that his friends decide to give him a treat: they dress up as wild animals so Timmy gets the shots he was after.
Directors: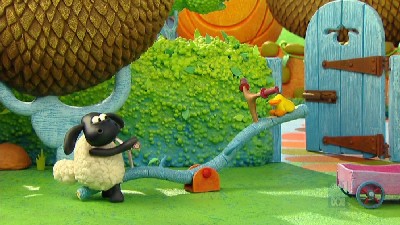 #18 - Timmy's New Friend
Season 2 - Episode 11
When Yabba won't play with Timmy, he decides to make a new playmate out of plasticine.
Directors: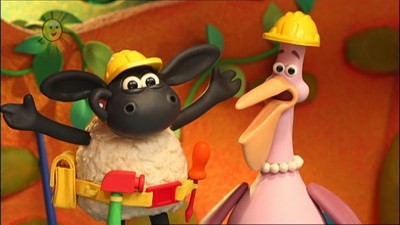 #19 - Fix It Timmy
Season 3 - Episode 23
Harriet is doing odd jobs round the nursery and Timmy is eager to help out. He finds a yellow beret (the closest thing he can find to Harriet's yellow hard helmet) and a toy tool belt and begins his round of odd jobs. Unfortunately his attempts at mending his friends' toys result in disaster: a wheel falls off Mittens' hobby horse, Ruffy's robot breaks and Ruffy's remote control car just grinds to a halt. Finally Harriet takes matters into her expert hands, and together her and Timmy make amends. Timmy learns how to mend things the right way with the right tools, and Harriet rewards him with a proper yellow hard hat of his own.
Directors: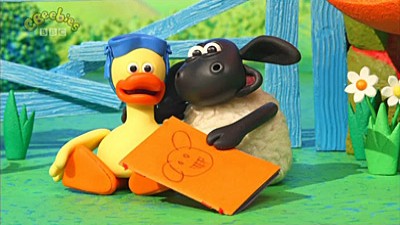 #20 - Timmy's Scrapbook
Season 3 - Episode 26
All the nursery pals are putting together scrapbooks of their most precious childhood memories: their first tuft of wool, photos of them as babies. Timmy ends up with one blank page left in his book and he's on a mission to find something perfect to put in there. All his attempts fail: the jam sandwich splodges and makes a mess, his self portrait sculpture gets squished and the football just won't fit in no matter how hard he tries to shut the book. Finally, the scrapbook is in tatters and the disappointed Timmy gives up. His friends cheer him up by putting together a new scrapbook. And Timmy repays them by having the idea for a group photo they can all put in their scrapbooks.
Directors: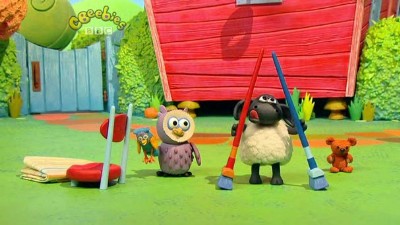 #21 - Timmy The Builder
Season 1 - Episode 23
The class build tents for themselves, but Timmy has trouble building one. Otus agrees to help but Timmy doubts he will need any help, but after a lot of failing buildings, Timmy agrees to get help.
Directors: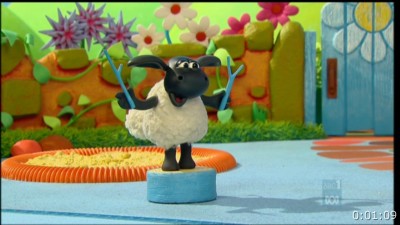 #22 - Timmy Rings The Bell 8.06
Season 2 - Episode 9
Mittens proudly shows off the shiny new bell on her collar, but is inconsolable when it goes missing. The hunt is on to find the missing bell.
Directors:
#23 - Timmy Steals The Show 8.05
Season 1 - Episode 7
Whilst bossing everybody about during rehearsals for the nursery's talent show, diva Yabba loses her voice. Yabba is crestfallen that she may not able to perform, but Timmy saves the day by performing for her.
Directors: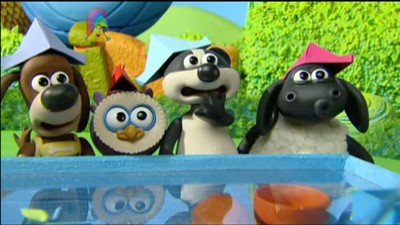 #24 - Timmy Afloat 8.05
Season 1 - Episode 16
The class is making boats, but Timmy has been paired with a Stripey, who sneezes alot. So, it is now hard to make boots with with him sneezing.
Directors: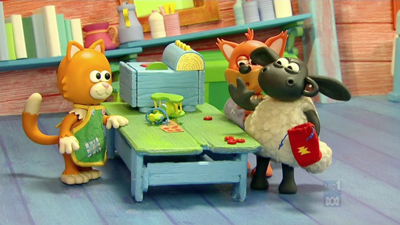 #25 - Count on Timmy 8.01
Season 2 - Episode 21
The friends pretend to run businesses, but Timmy and Finlay do not have enough money to buy a toy and set up rival shops - until they realise it is better working together.
Directors: