The Rockford Files
#1 - The Farnsworth Stratagem 8.89
Season 2 - Episode 2
When Dennis is conned into investing in a hotel for mobsters, Jim impersonates a Texas Oil Man to get his friends money back...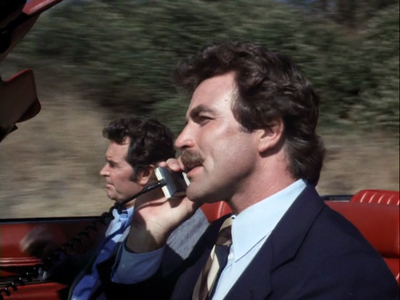 #2 - White on White and Nearly Perfect 8.60
Season 5 - Episode 4
Jim works with Lance White, a fellow who is so perfect it seems unreal, when investigating the kidnapping of the daughter of a prominant weapons industrialist...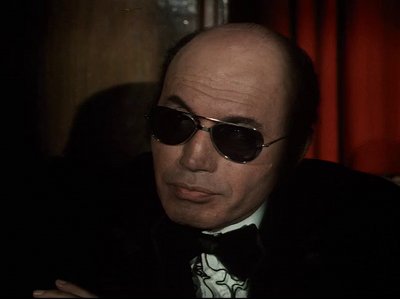 #3 - Joey Blue Eyes 8.57
Season 2 - Episode 17
An ex-convict looks to Rockford to help him remain on the straight and narrow when the mob shows an interest in his legitimate restaurant business. Can Rockford help him keep too many cooks out of his kitchen?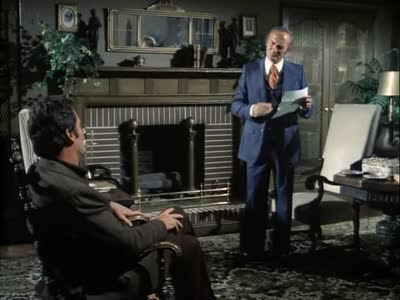 #4 - Drought at Indianhead River 8.57
Season 3 - Episode 5
Rockford's former cellmate strikes it rich in real estate, but when his underworld connections take offense, it's up to Rockford to get them both to safer ground.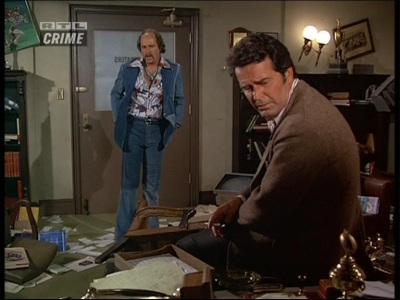 #5 - The No-Cut Contract 8.50
Season 2 - Episode 15
Rockford finds himself in a fixed game when a small-time pro quarterback implicates him in a blackmail ploy. Wanted by both the feds and the mob, Rockford struggles to clear his name.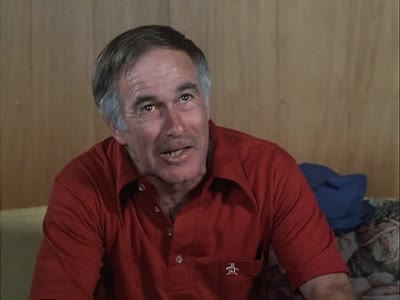 #6 - Feeding Frenzy 8.50
Season 3 - Episode 4
Love is put to the test when Sandy, Rockford's fiancée, asks him to help her father return the half-million dollars he stole three years earlier from an oil company.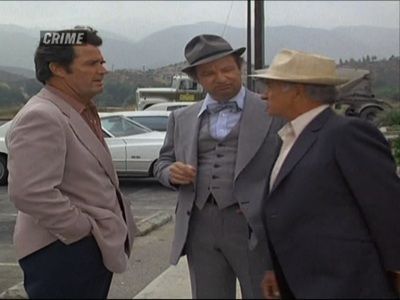 #7 - The Great Blue Lake Land and Development Company 8.50
Season 2 - Episode 6
While stranded in a desert town, Rockford has $10,000 — money for a client's bail — stolen. He turns to his father and Fast Harry, an ex-con friend, to help him find both the money and the thief, and in the process they uncover an intricate real estate swindle.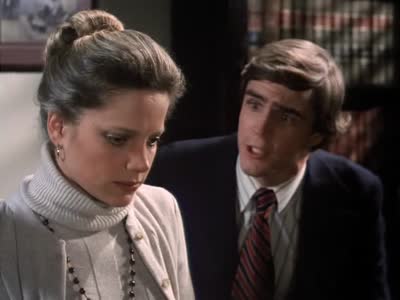 #8 - Crack Back 8.40
Season 3 - Episode 21
Attorney Beth Davenport hires Rockford to help her locate a witness who can help prove her football player client innocent—but the rules of the game change when she herself becomes the target of a stalker.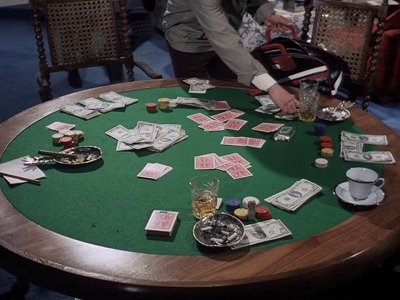 #9 - There's One in Every Port 8.40
Season 3 - Episode 12
Lady Luck is not on his side when Rockford is swindled in a poker game by a father-daughter con team, and he decides to take whatever steps are necessary to get back his stolen cash.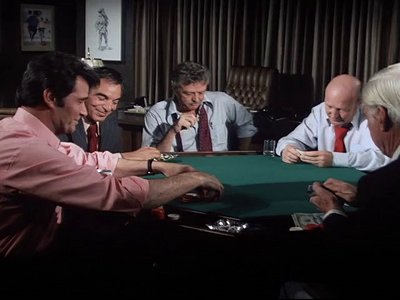 #10 - The Girl in the Bay City Boys Club 8.38
Season 2 - Episode 13
Posing as a newspaperman, Rockford goes undercover in a charity gambling operation that his client believes is rigged. When investigation leads him to the district attorney's office, Rockford realizes that the odds are stacked against him.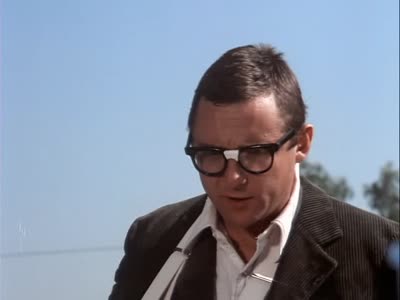 #11 - Beamer's Last Case 8.33
Season 4 - Episode 1
Even if imitation is the sincerest form of flattery, Rockford's not feeling the love when he returns from a vacation and finds that someone has taken on his identity and antagonized his clients.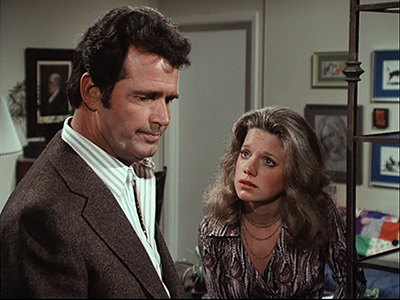 #12 - The Deep Blue Sleep 8.25
Season 2 - Episode 5
Beth hires Jim to investigate the death of her friend, a fashion model and the connection between the fashion house and organized crime...
#13 - The Oracle Wore a Cashmere Suit 8.22
Season 3 - Episode 2
Rockford is double-crossed by the supernatural when a psychic points to him as the potential killer of a suddenly wealthy dope pusher.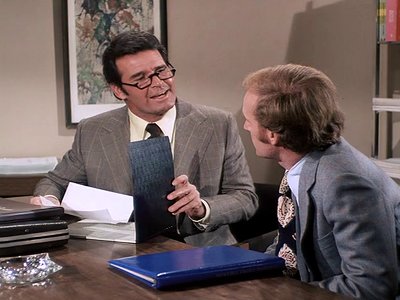 #14 - A Portrait of Elizabeth 8.20
Season 2 - Episode 16
Beth's latest beau hires Rockford to investigate the disappearance of cashier's checks. What begins as a routine job leads Rockford and his friend into a world of music, art...and murder.
#15 - The Trees, the Bees and T.T. Flowers (1) 8.17
Season 3 - Episode 14
Part 1. At his father's urgent request, Rockford comes to the aid of an old man who has been committed to a hospital by his daughter and son-in-law.
#16 - The Becker Connection 8.14
Season 3 - Episode 16
When Detective Becker is accused of stealing drugs from the police evidence room, Rockford comes to his defense and uncovers a police setup.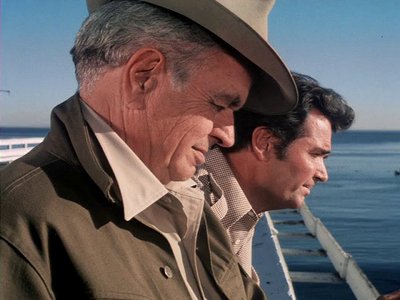 #17 - A Bad Deal in the Valley 8.12
Season 2 - Episode 22
Nothing is as it seems when Rockford's old flame, a real estate tycoon, hires him to deliver a package that turns out to contain $100,000 in counterfeit money. She claims not to have known and is then mysteriously kidnapped.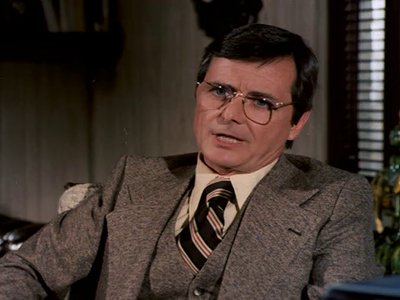 #18 - The Italian Bird Fiasco 8.10
Season 2 - Episode 19
Posing as an art dealer, Rockford purchases a rare sculpture of a bird for a client. When he is attacked leaving the auction, he realizes that he's just flown into a flock of trouble.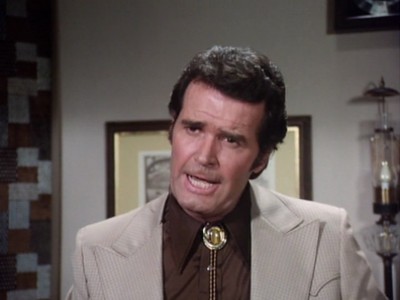 #19 - Never Send a Boy King to Do a Man's Job (1) 8.00
Season 5 - Episode 20
PART 1 Jim helps Ritchie Brockleman set up a big con in order to retrieve money which the villain extorted from Ritchie's father...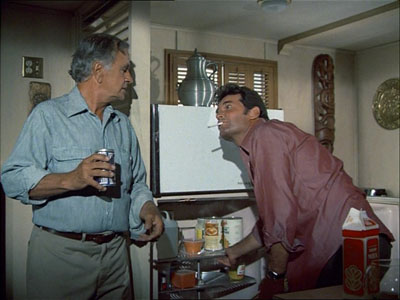 #20 - This Case Is Closed (2) 8.00
Season 1 - Episode 7
Jim is ordered off the case but this proves difficult after the fiance Jim was investigating is found dead and the mob and the FBI still want answers, so JIm must track the real killer...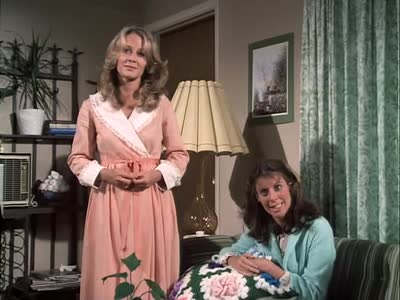 #21 - Rattlers' Class of '63 8.00
Season 3 - Episode 8
Angel thinks he's marrying his way into a fortune, but his new wife's family may also be guilty of using this unholy union to scheme their way into ill-gained riches.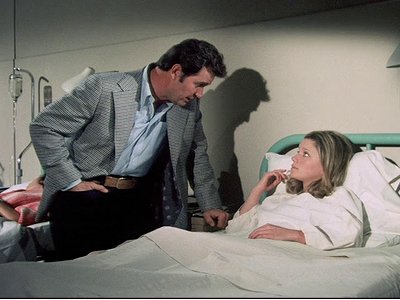 #22 - In Hazard 7.89
Season 2 - Episode 18
When she finds herself in jail, Beth realizes that her clients have ties to the underworld. With her life in danger, she desperately turns to Rockford for help.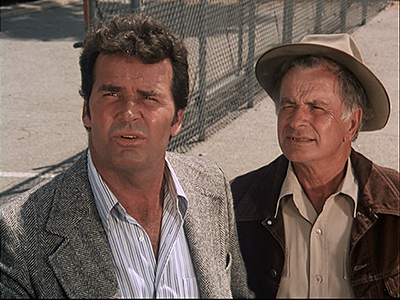 #23 - Gearjammers (2) 7.88
Season 2 - Episode 4
Part 2 - In this exciting conclusion to this two-part episode, the mob boss continues to hunt for Rocky, while Rockford teams up with the police to solve the trucking case, which is speeding towards disaster.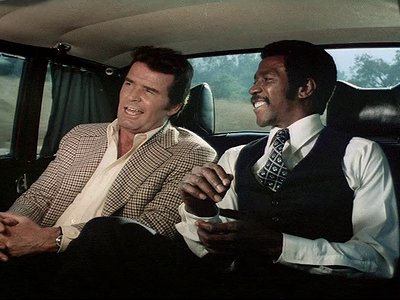 #24 - Foul on the First Play 7.88
Season 2 - Episode 21
After learning that the parole officer who hired him is actually a private detective, Rockford works to even the score in this case about a basketball franchise and the would-be owner who refuses to play by the rules.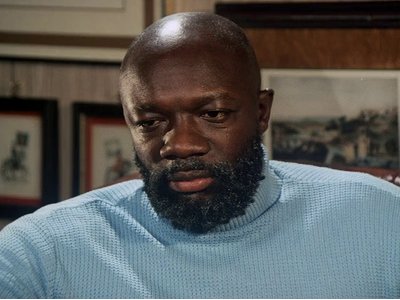 #25 - The Hammer of C Block 7.88
Season 2 - Episode 14
Gandy Fitch, Rockford's former cellmate, is released from prison after serving twenty years for the murder of his wife. Still claiming his innocence, he hires Rockford to track down the real killer.