Columbo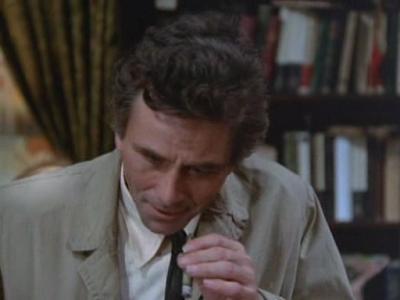 #1 - The Bye-Bye Sky High I.Q. Murder Case 8.26
Season 6 - Episode 3
Two former college friends, now partners in an accounting firm, become enemies when one realizes the other has embezzled funds. The reason for his embezzling ways is his wife, she demands nothing but the best.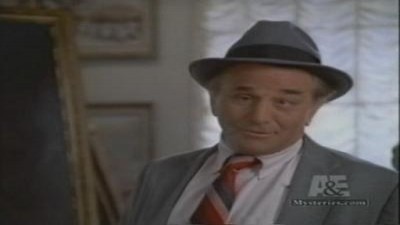 #2 - Undercover 8.22
Season 10 - Episode 6
A photograph is the only clue for Columbo when two dead men and a seven year old mystery with $4 million dollars involved as well as an obnoxious insurance investigator come into play.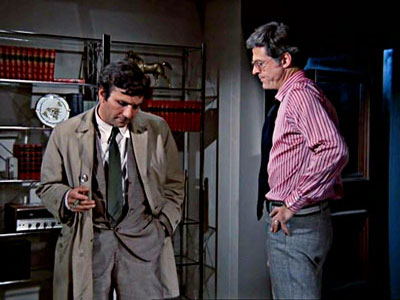 #3 - Death Lends a Hand 8.09
Season 1 - Episode 4
A private investigator kills his client's wife after she threatens to expose his blackmail scheme. The client then hires the detective to assist Columbo in the search for the killer.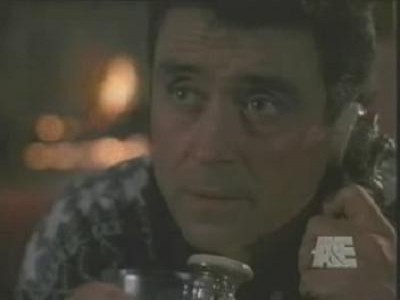 #4 - Rest in Peace, Mrs. Columbo 8.09
Season 9 - Episode 4
Columbo unwittingly becomes part of a deranged woman's diabolical plot to destroy the two men she believes responsible for her husband's death in prison. After murdering one, she moves in on the other, Columbo, to kill the person closest to him, his wife.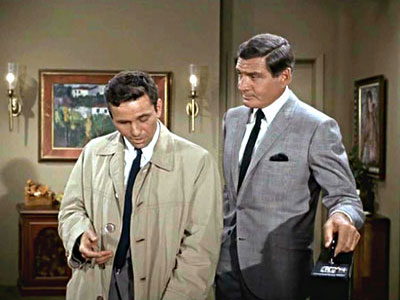 #5 - Prescription: Murder 8.08
Season 1 - Episode 1
Columbo's first mystery pits him against a cheating doctor out to get rid of his wife in favor of his young, pretty actress girlfriend.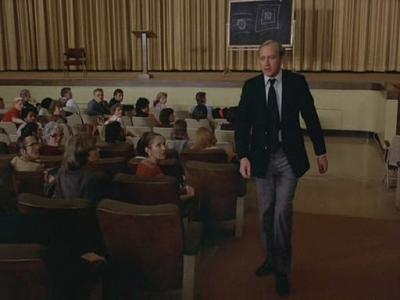 #6 - How to Dial a Murder 8.08
Season 7 - Episode 4
A famous psychiatrist uses an appointment with his doctor as his alibi while he calls his house, where his dead wife's lover is. The call serves as the first step in a conditioning reflex on the psychiatrist's dogs. The other part is the word Rosebud as uttered by the victim. When Columbo arrives on the scene, the psychiatrist is very understanding when police say they may have to put his dogs to death. But Columbo notices how friendly the dogs seem, and then there's the telephone that's hanging from it's hook.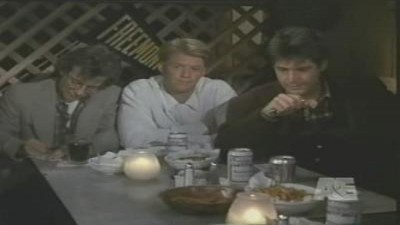 #7 - Columbo Goes to College 8.00
Season 10 - Episode 1
Lt. Columbo is invited as guest speaker in a Criminology course and squares off against two cunning students, who are confident they have duped the lieutenant with various leads, when their professor is found murdered.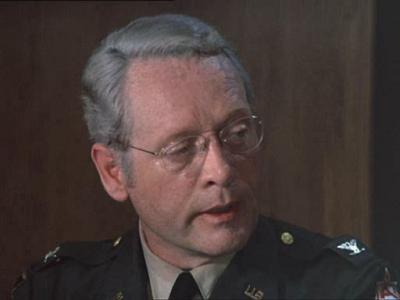 #8 - By Dawn´s Early Light 7.99
Season 4 - Episode 3
The head of a military school kills one of the governors by sabotaging the gun which is used on founders day.
#9 - Murder, Smoke and Shadows 7.97
Season 8 - Episode 2
An egocentric film director resorts to his mastery of special effects to murder a vengeful friend who discovers the director's role in the movie stunt death of the friend's sister years before.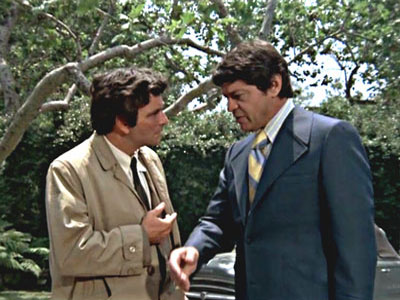 #10 - Suitable for Framing 7.97
Season 1 - Episode 6
An art critic, Dale Kingston, kills his uncle for his valuable collection of paintings. All the clues lead to the dead man's first wife. Can Columbo correct the Lieutenant's error before it is too late?
#11 - Columbo Cries Wolf 7.96
Season 9 - Episode 2
Columbo is asked to investigate the disappearance of Diane Hunter, director of a men's magazine. Naturally, the prime suspect is her lover and co-editor Sean Brantley, who spends lots of time with the young girls he works with.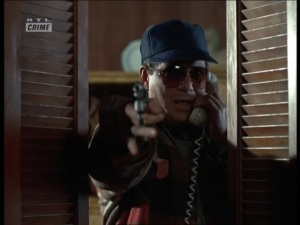 #12 - Butterfly in Shades of Grey 7.96
Season 10 - Episode 5
Ego-maniac Fielding Chase, is a radio talk show host who in order to prevent his daughter from moving to New York, murders a member of his staff.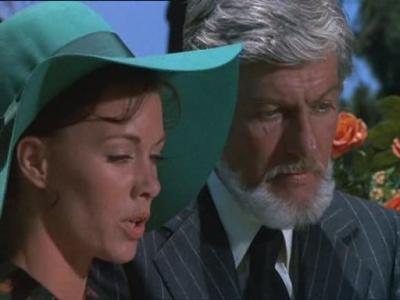 #13 - Negative Reaction 7.93
Season 4 - Episode 2
Brilliant photographer Paul Galesko plans to murder his domineering wife, Frances, and pin the crime on an ex-convict named Alvin Deschler. His plan is to make it look as if Alvin kidnapped his wife and killed her before picking up the ransom money.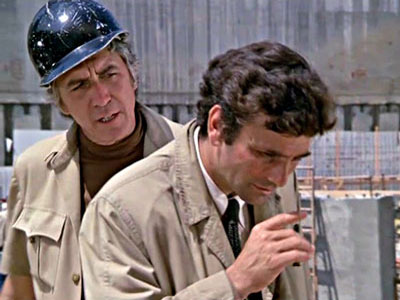 #14 - Blueprint for Murder 7.92
Season 1 - Episode 9
An architect kills his business partner and deliberately lets Columbo suspect him, leading Columbo to think that he's hidden the body in the foundation of a building under construction. He plans to let Columbo dig up the site and find nothing, knowing that its the perfect place to hide the body since Columbo would never look in the same place twice.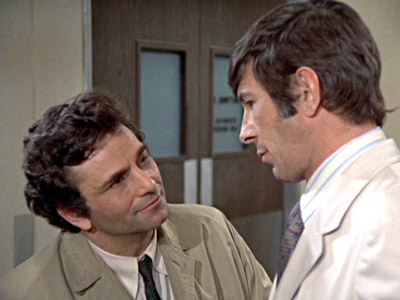 #15 - A Stitch in Crime 7.88
Season 2 - Episode 6
Leonard Nimoy plays a heart surgeon whose talents turn to murder. Stung by jealousy, he's planning a surgical death for his brilliant but ailing associate. Will Geer plays the intended victim.
#16 - Ransom for a Dead Man 7.87
Season 1 - Episode 2
A high-flying lady lawyer kills her husband for the insurance money, and tries to makes It look like a kidnapping gone wrong.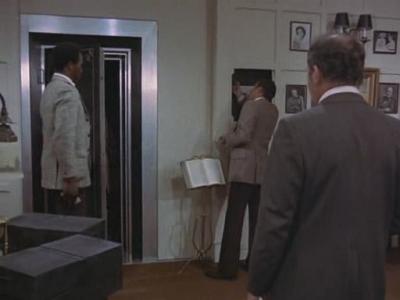 #17 - Try and Catch Me 7.86
Season 7 - Episode 1
A writer of murder mysteries wreaks revenge on her nephew-in-law by blaiming him for her niece's murder.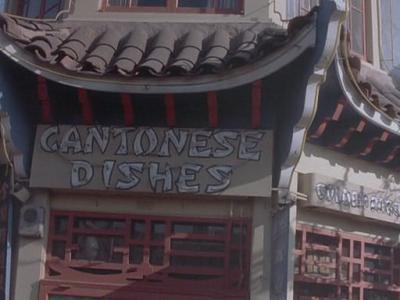 #18 - Murder Under Glass 7.85
Season 7 - Episode 2
A famous food critic is threatened by a restaurant owner, and so the critic leaves. Soon after, the cook dies. Columbo's involvement is welcomed by all the other chefs in the area, but Columbo wonders why the dead restaurant owner slammed the drawers before he died. And how could the poison that killed him enter an unopened bottle without the killer even being in the room? Could it have been suicide? But then there's the cheques to a mysterious society, and the victim's calender. Can Columbo's cooking skills really match the food critic's taste?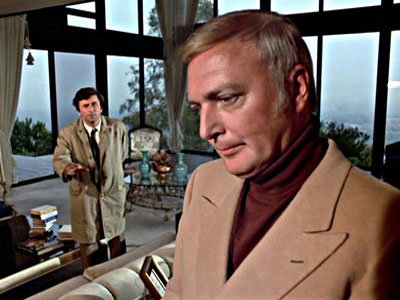 #19 - Murder by the Book 7.85
Season 1 - Episode 3
One member of a mystery-writing-team decides to kill his more talented partner when the better writer decides to go solo.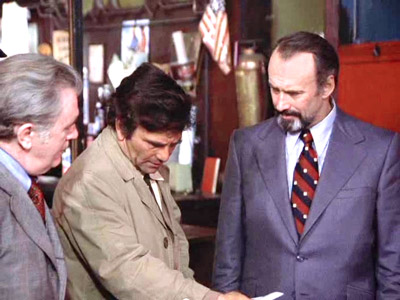 #20 - A Friend in Deed 7.84
Season 3 - Episode 8
A police commissioner provides an alibi to a friend who has just killed his wife. Later the commissioner kills his own wife and gets the friend to repay the favour.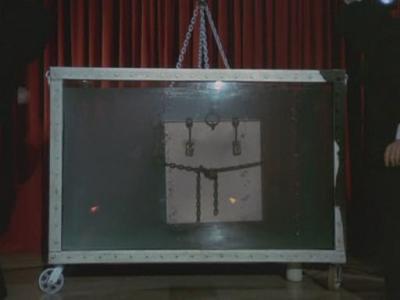 #21 - Now You See Him 7.83
Season 5 - Episode 5
Master magician the great Santini is amazing audiences at the Cabaret of Magic. What they don't know is that Santini hopes to pull of the grandest illusion of his career - making club owner Jesse T. Jerome disappear. The crude Jerome is the only person who knows that Santini was a Nazi death camp guard named Stefan Mueller, He has been blackmailing the magician since learning his dark secret.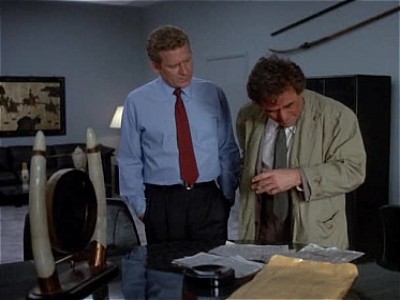 #22 - Grand Deceptions 7.83
Season 8 - Episode 4
Frank Brailie runs a private military foundation for wanabe soldiers owned by the wheelchair bound General Padget. The General has become suspicious of Frank as a great deal of money seems to be going to a Special Projects Fund. The General tells a close colleague to investigate Frank and the Special Projects Fund. Instead of reporting his fraudulent findings back to the General, he decides to blackmail Frank for some of the money, Frank agrees and starts to plan his murder.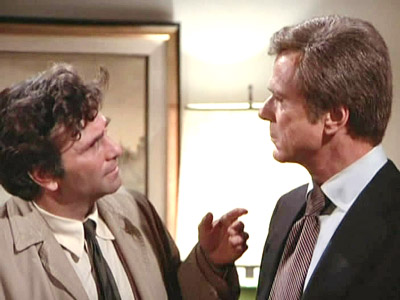 #23 - Candidate for Crime 7.82
Season 3 - Episode 3
A Senate Candidate running for office kills his campaign manager by making it look like he was the target for the killer's bullet.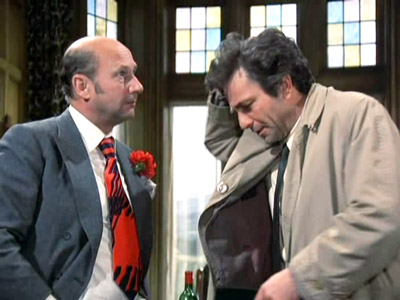 #24 - Any Old Port in a Storm 7.82
Season 3 - Episode 2
Wine producer Adrian Carsini discovers that his younger brother Enrico plans to sell the family vineyards to pay his playboy-life debts, and sets out to murder him. He locks him in a wine vault and turns off the air and conditioning, then drags the body out to the ocean and makes it look like Enrico died during a scuba-diving accident. Columbo is suspicious of the contradictions that show up in the autopsy, and soon realizes that Adrian is the murderer. The final clue is the wine that was spoiled when the vault's air conditioning was turned off. Only Adrian could tell the difference, so Columbo secretly gets him to sample the wine and declare it unfit. Once Adrian realizes his wines were ruined, he is forced to throw them over a cliff, as Columbo looks on. In the end, Columbo takes in a relieved Adrian, confessing that Carsini is one of the few killers he was reluctant to bring in.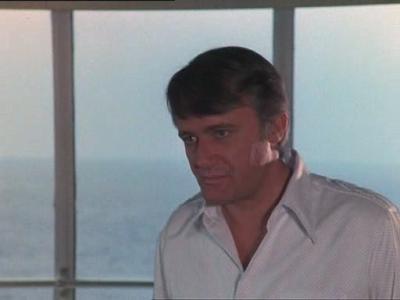 #25 - Troubled Waters 7.75
Season 4 - Episode 4
While holidaying on board a cruise liner, Columbo helps capture the killer of the singer with the ship's band.