The Incredible Hulk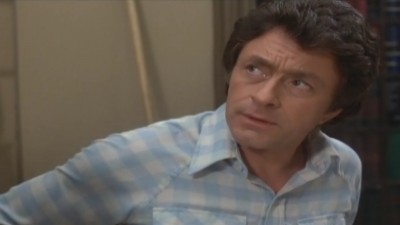 #1 - The First (1) 9.00
Season 4 - Episode 12
David discovers the legend of another Hulk, and investigates in the hope of creating a cure for himself.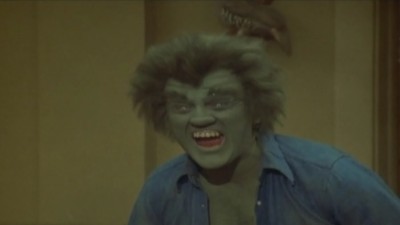 #2 - The First (2) 9.00
Season 4 - Episode 13
David's attempt at a cure is hindered by the other man's exposure to radiation, which revives the murderous Hulk persona the man was cured of many years before. Now, David must produce enough antidote to cure both himself and the other man before more carnage occurs.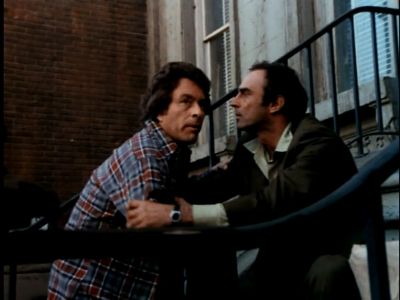 #3 - Nine Hours 8.75
Season 3 - Episode 22
To save the lives of a reformed gangster and a kidnapped boy, David turns to an alcoholic ex-policeman for help.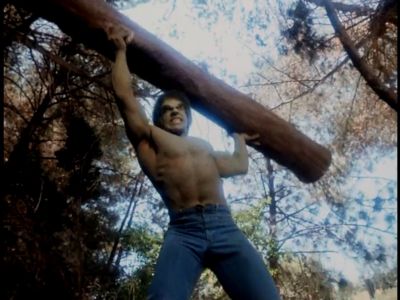 #4 - The Snare 8.60
Season 3 - Episode 9
After being invited to a remote island, David becomes the quarry of a psychotic hunter.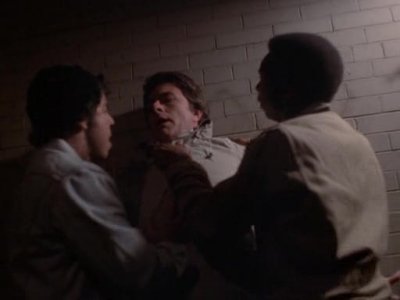 #5 - The Final Round
Season 1 - Episode 3
After a boxer named Rocky rescues David from muggers, Rocky gets David a job at his gym. David tries to help Rocky when he discovers that their boss is a drug dealer and using the unknowing Rocky to deliver the goods.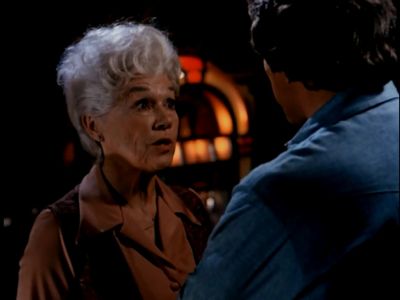 #6 - A Rock and a Hard Place 8.50
Season 3 - Episode 19
In Atlantic City, FBI agents catch David with contraband shipments belonging to a gang of thieves, and insist that he be an informant until the gang is apprehended. David has no choice but to cooperate with both sides since both are aware of who he is; the FBI agents know that he is David Banner, while the elderly woman, who is one of the thieves, is aware that he becomes the Hulk.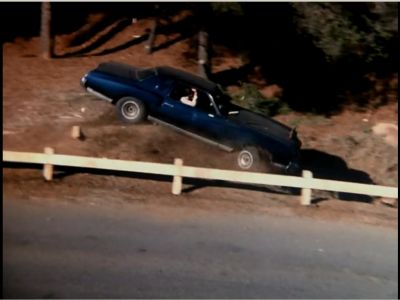 #7 - Mystery Man (1)
Season 2 - Episode 16
A car accident leaves David with amnesia and his face covered in bandages, which conceal his identity from Jack McGee. And while en route to see a specialist, the plane that David and McGee are in crashes.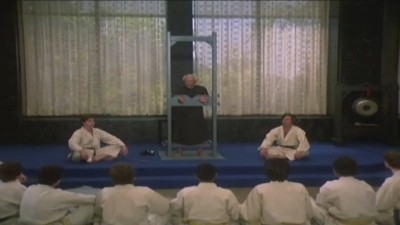 #8 - The Disciple
Season 2 - Episode 18
In a follow-up to ""Another Path,"" David visits his friend Li Sung to hopefully find a cure to his transformations. But the old philosopher is now dying and looking for a successor in his practices; the candidate for his leadership is a student, a police officer coping with the recent murder of his father.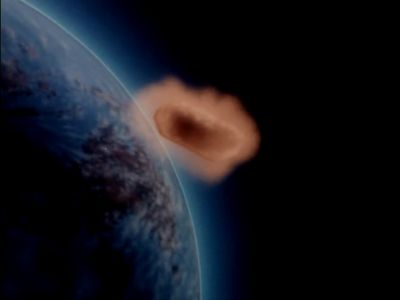 #9 - Prometheus (1) 8.50
Season 4 - Episode 1
Prometheus Part.1of2. After being exposed to the radiation of a meteor that had just crashed to the Earth, David's transformation back from the Hulk stops midway, leaving him half-Hulk/half human.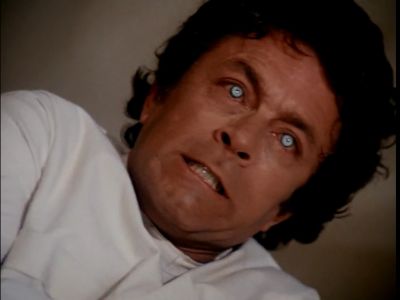 #10 - The Quiet Room
Season 2 - Episode 22
David 'Balin' is working as an orderly at Valley View Sanatorium. After discovering that a surgeon is using experimental mind control, he unwillingly becomes a patient himself.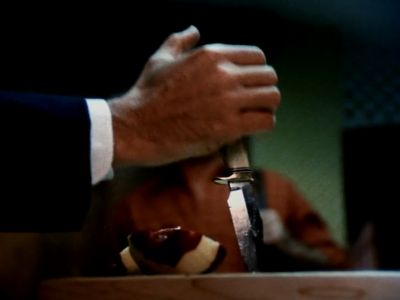 #11 - Equinox 8.50
Season 3 - Episode 21
While working at a private island owned by a spoiled heiress, David is asked to join a masquerade party which Jack McGee attends uninvited. Meanwhile, someone is out to kill the heiress.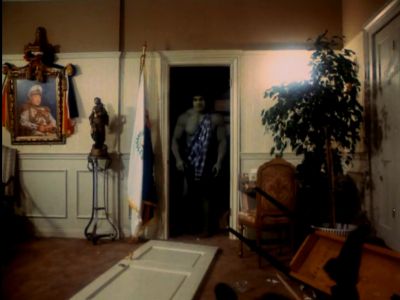 #12 - The Lottery 8.50
Season 3 - Episode 17
When David is unable to collect the money he won in a lottery, he sends a friend to collect it for him. But unfortunately, without David's consent, the friend, who is a former con artist, decides to use the money in a scheme to hopefully earn a larger profit.
#13 - The Haunted 8.50
Season 2 - Episode 15
Strange events begin to occur as David helps a young woman move back into the house where she lived as a child. He soon learns that it may have something to do with the woman's deceased twin sister, who drowned many years before.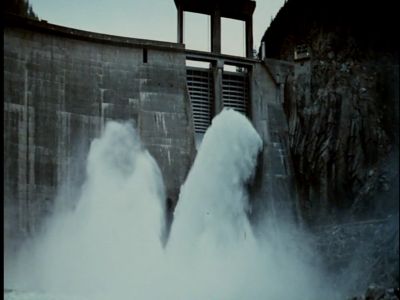 #14 - Prometheus (2) 8.50
Season 4 - Episode 2
Prometheus Part.2of2. David's half-Hulk/half-human condition leads a military group called Prometheus to believe that he is an alien, so they capture him, and then send him to a lab for study.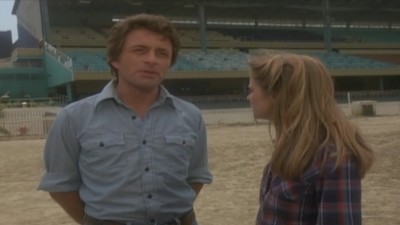 #15 - Rainbow's End
Season 2 - Episode 5
When David learns of a vitamin that supposedly calms wild horses, he gets a job at the San Remos horse track hoping it can help him too.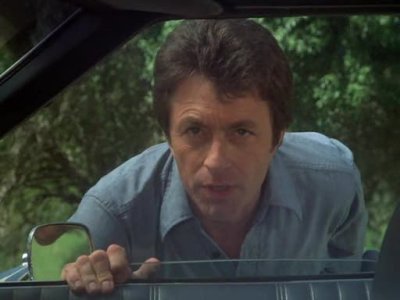 #16 - Never Give a Trucker an Even Break
Season 1 - Episode 9
While working for a female trucker, David is involved in her quest for revenge against the hijacker that stole her fathers rig.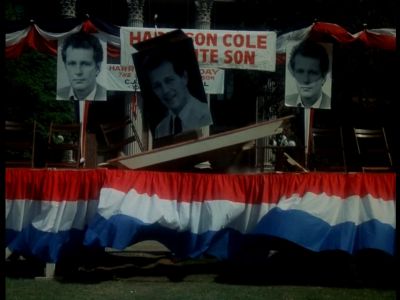 #17 - Veteran
Season 5 - Episode 3
A disturbed man is plotting to assassinate a politician who was once a Vietnam war hero. So when David discovers evidence of the plot, he must warn the authorities before it is too late--even if it means risking his freedom.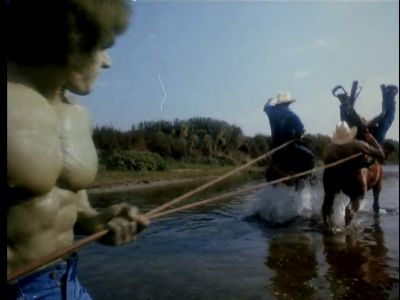 #18 - Jake
Season 3 - Episode 6
As a medic for a rodeo, David discovers that an aging cowboy has a serious health condition that could prove fatal; meanwhile, the cowboy's younger brother is mixed up with a gang of cattle thieves.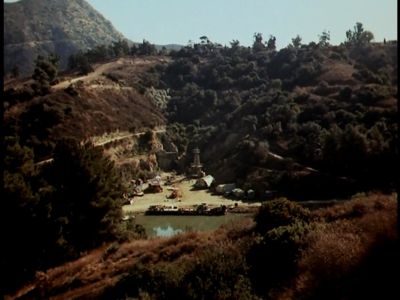 #19 - Wildfire
Season 2 - Episode 12
David works as a roustabout on an oil rig which happens to be the target of a saboteur.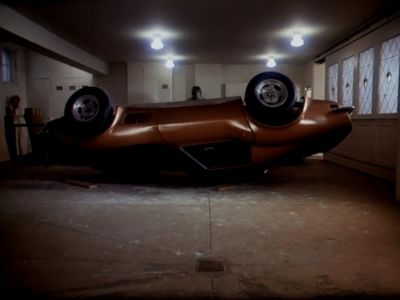 #20 - Goodbye, Eddie Cain
Season 4 - Episode 8
A 1940s-style detective can't explain why a corpse is found in his office; except that it may be related to an extortion plot, a mysterious gardener, and a green creature.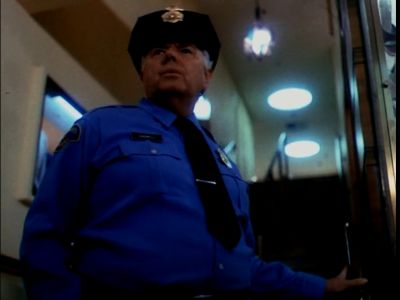 #21 - Captive Night 8.40
Season 3 - Episode 11
While working the night shift at a department store, David and his co-workers end up being held hostage by two brothers who want to rob the place.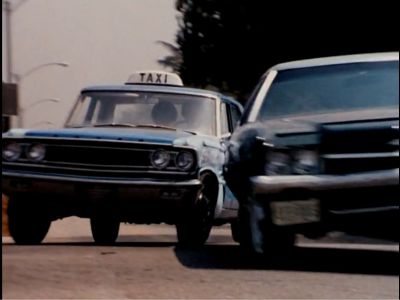 #22 - Behind the Wheel 8.20
Season 3 - Episode 7
David becomes a taxi driver for a cab company whose owner is on the verge of losing the business to a greedy loan shark.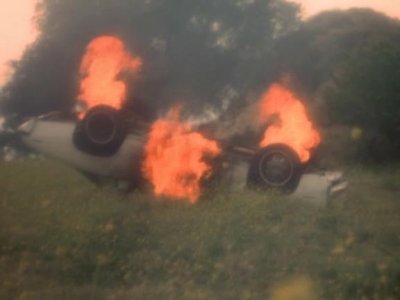 #23 - The Incredible Hulk (Pilot) 8.10
Season 1 - Episode 1
An accidental overdose of gamma radiation creates a mutation in David Banner's DNA, and, whenever he becomes angry, it causes him to metamorphose into a seven foot, 338-pound, green hulking creature. A reporter, Jack McGee, begins investigating claims of a giant monster; his investigation leads to Banner's laboratory. An explosion in the lab kills friend Elaina Marks; McGee, who dubs the creature "the Hulk", believes the Hulk killed David too. Unable to explain the truth, nor control his transformations, David leaves to try and find a cure for himself.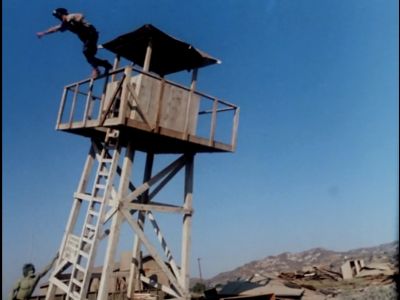 #24 - Free Fall 8.00
Season 4 - Episode 3
David finds himself caught in a feud between a skydiver and the son of a crooked politician.
#25 - Slaves 8.00
Season 5 - Episode 6
After being captured by an ex-convict, David is forced to work as a slave in a gold mine.