The Greatest American Hero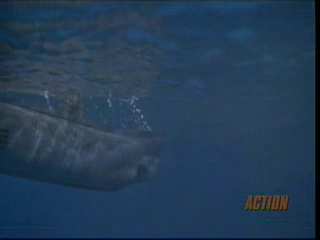 #1 - Saturday on Sunset Boulevard 7.73
Season 1 - Episode 5
Russians are trying to find an heiress and her Russian husband in order to force them to establish a missile cache hold on their private island. Bill needs Ralph's help when he is suspected of failing a lie-detector test at FBI headquarters.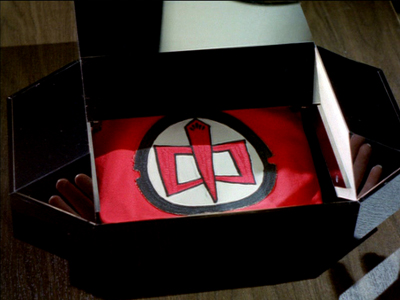 #2 - The Greatest American Hero (1) 7.63
Season 1 - Episode 1
Ralph Hinkley, an average school teacher, is given a suit with amazing powers by aliens. Now, Ralph must decide if he'll use his new powers to fight crime, even though he already lost the suit's instruction manual.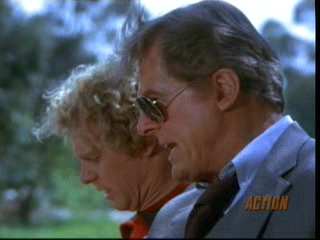 #3 - Reseda Rose 7.45
Season 1 - Episode 6
Ralph uses his suit to help Rhonda, one of his students, after her mother is kidnapped by the Russians.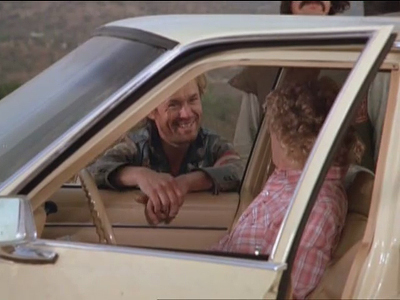 #4 - Hog Wild
Season 2 - Episode 4
A motorcycle gang steals the super-suit, and tries to use it to take over a town. It only works on Ralph, so they must force HIM to do their dirty work while holding Bill captive.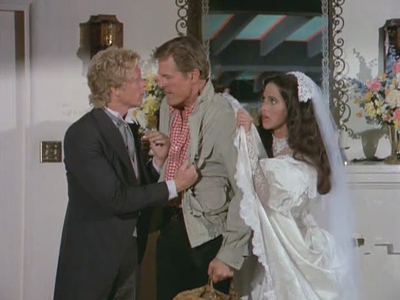 #5 - The Newlywed Game
Season 3 - Episode 5
Ralph and Pam's wedding is almost ruined when Ralph receives special orders from the President to fly a mission over the North Pole. Bill discovers the orders were faked, and that Ralph has accidentally given the Russians valuable military secrets.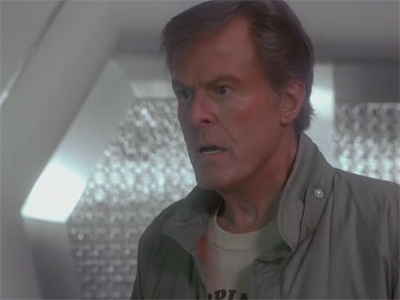 #6 - Divorce Venusian Style
Season 3 - Episode 1
Bill and Ralph can't agree on anything, and keep fighting. Ralph decides to quit the partnership, and gives to suit to Bill. Ralph takes a bullet meant for Bill, and the aliens drive them to Palmdale for a meeting. The American Nazi Party gets their hands on the suit, and after the aliens give Ralph and Bill a tour around their old condemned planet; the pair is told to try harder of suffer the same fate as their old planet did. They also give them another instruction book and, now they have to get the suit back.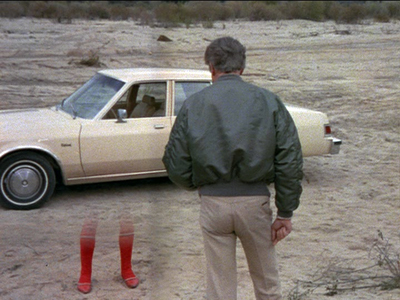 #7 - The Hit Car 7.24
Season 1 - Episode 3
Bill, who has been trying to bust open a drug ring for over 20 years, must drive a witness to Los Angeles for the trial of the gang leader and asks Ralph for help.
#8 - It's All Downhill From Here
Season 2 - Episode 16
Ralph skis like a pro with the suit on, and stands in at the Olympics for a Russian skiier so the man can defect to America, and hand over top secret information that he stole.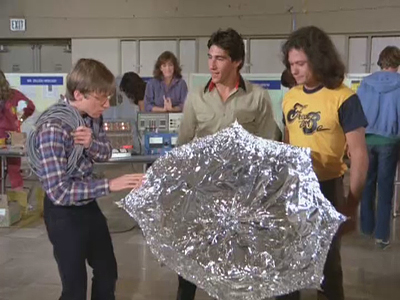 #9 - Space Ranger
Season 3 - Episode 8
One of Ralph's students invents a radio telescope capable of decoding Russian satellite messages. The KGB tries to steal his system. When that maneuver fails, they decide to kill him before he can share his discovery with the CIA.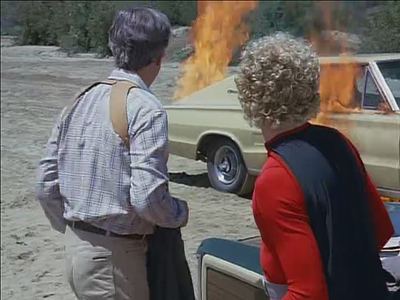 #10 - The Best Desk Scenario
Season 1 - Episode 9
At FBI headquarters, promotions are being handed out. However, Bill considers retiring from his job. Meanwhile, Ralph must use his suit to save Pam when she discovers her boss is the head of an underground operation.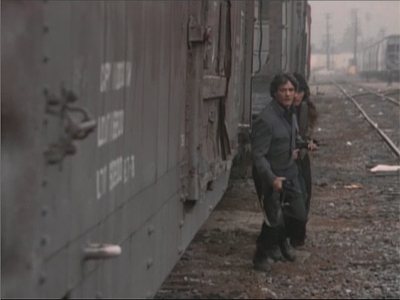 #11 - A Train of Thought
Season 2 - Episode 9
Ralph crashes head first into a train, and gets amnesia. Pam and Bill have to convince him that the suit really works.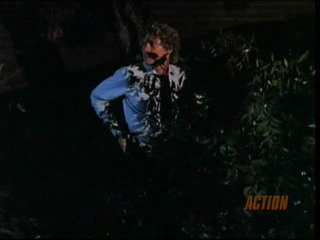 #12 - My Heroes Have Always Been Cowboys
Season 1 - Episode 7
Ralph reconsiders his suit of powers after a flying mistake almost takes out a bus full of tourists. Bill also reconsiders his job path when one of his heroes is suspected of plotting out the theft of a precious diamond.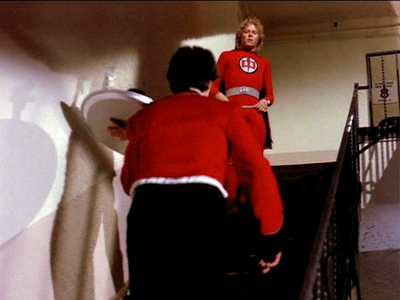 #13 - The Greatest American Hero (2)
Season 1 - Episode 2
Ralph is paired up with FBI agent Bill Maxwell, who has his own ideas as to how Ralph should use his suit.
#14 - Don't Mess Around With Jim
Season 2 - Episode 3
Ralph and Bill are kidnapped by a tycoon that actually had his own suit given to him years ago by the aliens. The suit corrupted this man to use it for personal fortune, and he did not lose the instruction book. The aliens did not like the way he was using the suit, and they took it away from him.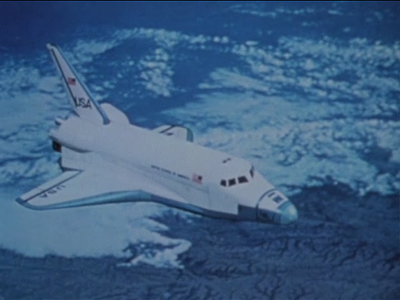 #15 - The Shock Will Kill You
Season 2 - Episode 13
A space shuttle is about to crash, and only Ralph can save it. He does so, but ends up supermagnetized, perhaps permanently. Worst of all, a strange creature aboard the shuttle heads towards Los Angeles, electricuting all who get in its way.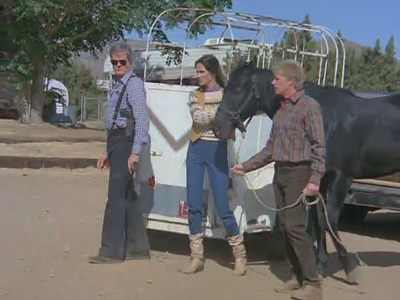 #16 - Desperado
Season 3 - Episode 12
A weekend in the country leads Ralph, Pam and Bill into a race to save a wild stallion from a cruel rancher. The man blames the horse for a crippling injury. His men are also selling horses for use as dog food.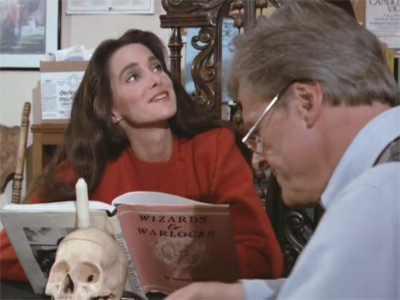 #17 - Wizards And Warlocks
Season 3 - Episode 10
King Abu Al-Fahad asks Ralph and Bill to help find his son, Prince Aha, who was kidnapped by Middle Eastern terrorists while playing a Dungeons and Dragonsesque game, Wizards and Warlocks. Their search leads them from Aha's college campus -- where they meet Aha's Keeper of the Clock, Joey Margolis -- to the game's author himself, Norman Fackler.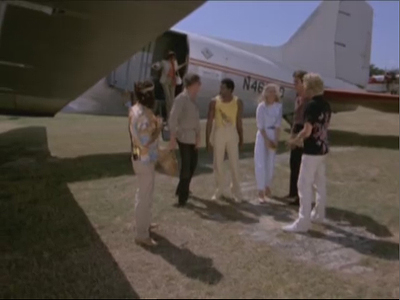 #18 - A Chicken In Every Plot
Season 2 - Episode 14
Ron O'Neill, John Hancock, Thalmus Rasulala, Lincoln Kilpatrick Scenario: When an old FBI buddy invites Bill to his Caribbean retreat, Maxwell takes Ralph, Pam and the students along. Unfortunately, they find themselves involved in a voodoo plot to take over the island's government.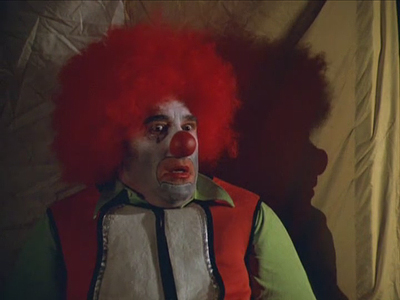 #19 - Just Another Three Ring Circus
Season 2 - Episode 12
Ralph takes a job at the circus as a human cannonball while trying to help Bill bust a crime ring that involves a phony dating service.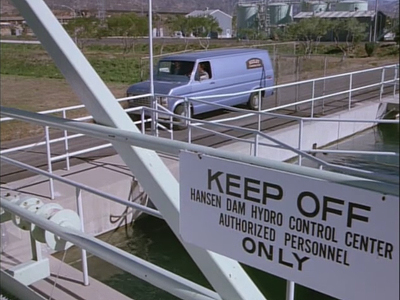 #20 - The Hand-Painted Thai
Season 2 - Episode 11
Years ago, prisoners of war were brainwashed to respond to a code phrase. Now, someone is using them to commit acts of sabotage. Bill and Ralph investigate, but Bill inadvertently falls under a hypnotic trance, leaving the heroics up to Ralph.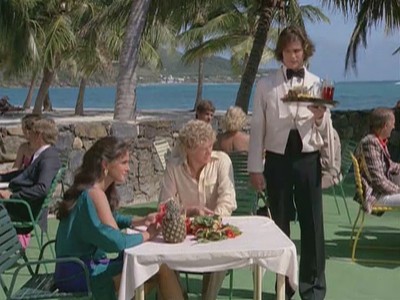 #21 - The Devil in the Deep Blue Sea
Season 2 - Episode 15
Ralph and Bill hunt for the sea creature ""Carrie"" in the Bermuda Triangle thinking that the monster may be responsible for all of the boats that disappear there. They undercover a stolen boat ring, and never find the creature.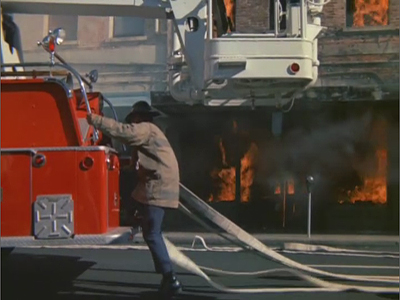 #22 - The Good Samaritan
Season 2 - Episode 19
Tired of using the suit to fight crime, Ralph decides to branch out. He tries to intervene in a battle between an old man fighting for his home and the city taking it away, but Bill has him on the hunt for bank robbers.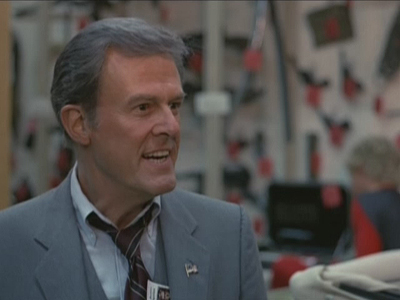 #23 - Lilacs, Mr. Maxwell
Season 2 - Episode 22
Bill falls in love with a female FBI agent, and wants to tell her about the suit. She turns out to be a spy, and is ordered to kill him.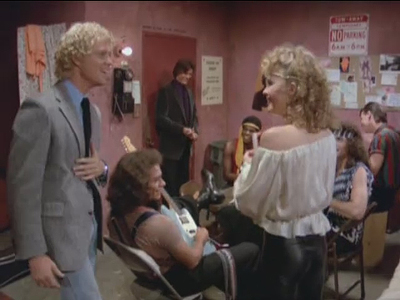 #24 - Classical Gas 6.71
Season 2 - Episode 5
Ralph's students start a band, and a promoter lands them a spot on a big ticket concert while trying to get Pam to go out with him.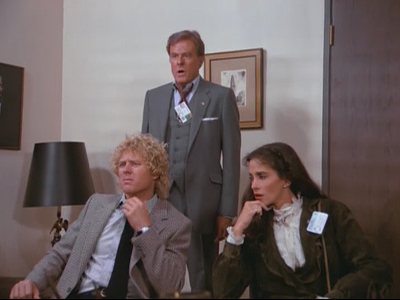 #25 - There's Just No Accounting...
Season 2 - Episode 18
Bill convinces the parents of a kidnap victim to pay the ransom, certain that Ralph can recover it when he saves their little girl. Ralph finds himself being audited by an overzealous IRS agent who's convinced he took the ransom money. Meanwhile, Ralph and Bill keep getting shot at in drive-by shootings, but by who?