The 10th Kingdom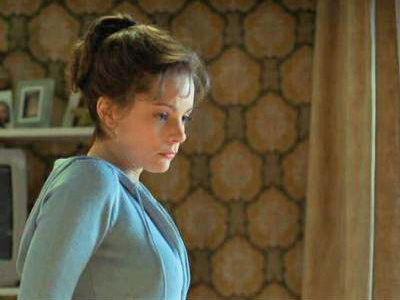 #1 - Part 1 7.93
Season 1 - Episode 1
Thanks to Relish the Troll King, the Evil Queen is once again free, and she has a trap ready for Prince Wendell. Her dog transforms into Prince Wendell and Prince Wendell becomes a dog. While trying to escape, the real Prince Wendell accidentally turns on a magic mirror, and runs away into 10th kingdom. Virginia hits him with her bicycle, feeling bad about hitting a dog; she takes him to work with her. Wolf and Relish the Troll Kings kids are after the real Prince, and they are looking all over New York for him.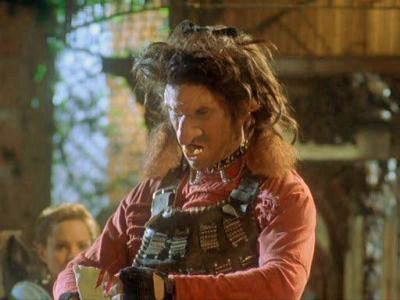 #2 - Part 3
Season 1 - Episode 3
While the Troll kids are taking an unconscious Virginia to their kingdom, Tony must find a way to escape the Snow White Memorial prison. News about the Evil Queen's prison break is all around the nine kingdoms. The Evil Queen rides undetected in Prince Wendell's coach with the false Prince Wendell. When Wolf realizes he loves Virginia, he becomes determined to help her escape the Trolls and reunite her with her father.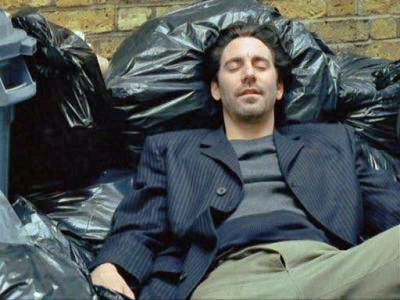 #3 - Part 2 8.09
Season 1 - Episode 2
Virginia is hiding from the Troll kids at her grandma's, while Tony is busy with his new servants. The Trolls are still trapped in the broken elevator, and they are trying to find a way to break "the spell" they think Virginia cast on them. Wolf finds Virginia and Prince at her Grandma's. He tries to eat Virginia's Grandma but decides he can't when he meets Virginia. Virginia escapes with Prince by pushing Wolf through a window. Wolf then visits a shrink to try and decide if he is in love with Virginia or if he just wants to eat her.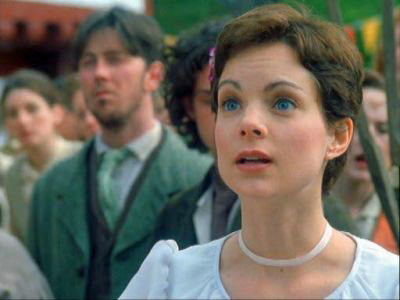 #4 - Part 6
Season 1 - Episode 6
Driven by his monthly madness, Wolf kills some of the Peep's chickens. Virginia ties him up so he won't hurt anyone or anything else. Tony makes Virginia sign up for "The Best Sheep and Shepherdess" contest to win The Mirror. Virginia wins and Wolf is convicted for the murder of Sally Peep. Virginia decides not to go home just yet but to stay and help prove Wolf's innocence. Tony uncovers the truth about the Magic Wishing Well, and Wolf is once again free. But the mirror is gone again, and their journey continues.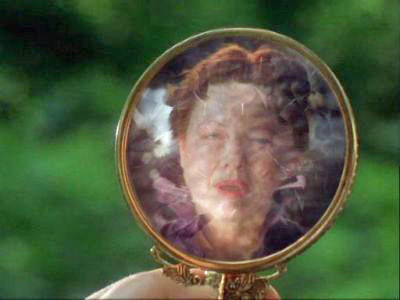 #5 - Part 5
Season 1 - Episode 5
The Evil Queens Huntsman has captured Virginia. She then sends a letter to Prince Wendell's council explaining that The Prince had an injury and he is staying in his Hunting lodge to heal. In the meantime, Tony and Wolf are looking for a Magic Axe that will break a curse cast on Virginia's hair. With the help of the Magic Birds, Virginia is free, and they finally find Acorn the Dwarf. But the mirror was sold, and Virginia, Tony and Wolf must go to the Little Lamb Village to find it.
#6 - Part 8
Season 1 - Episode 8
On the back of the broken mirror Tony and Virginia find an inscription "Manufactured by the Dwarves of Dragon Mountain." They decide to go to Dragon Mountain hoping to find another mirror that could bring them back. Virginia is mad at Wolf and they decide to part ways. In the Mountain, they meet Dwarves who inform them that three Traveling Mirrors were made. The only one left is in possession of the Evil Queen. Tony's bad luck causes him to break all the magic mirrors. The Dwarves become angry and chase them so Virginia and Tony run to deeper into the mountain to escape. Tony's bad luck strikes again and he breaks his back. While looking for help, Virginia and Prince find Snow White's grave and the legendary Snow White shows herself.