Spooks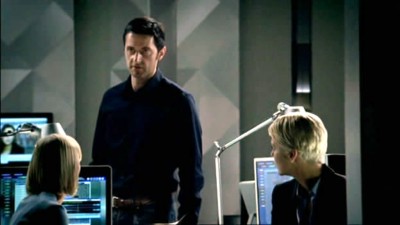 #1 - Episode 8 8.82
Season 7 - Episode 8
With the Russians launching a nuclear strike on London, the only person who can help the team in this desperate hour is the traitor amongst them. With the Russians hunting them down, the team usher their traitor through London in a desperate bid to reach the codes, and the bomb, in time.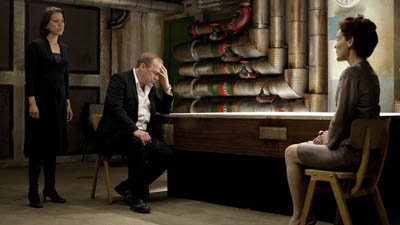 #2 - Episode 6 8.82
Season 10 - Episode 6
Harry finds himself facing deportation to America following the death of CIA agent Jim Coaver. After some new evidence comes to light about the recent attacks on the United Kingdom and the Government's proposed alliance with Russia, Ruth and her former colleagues in Section D free Harry from CIA custody. Harry's suspicions see him going to another of his former Cold War adversaries.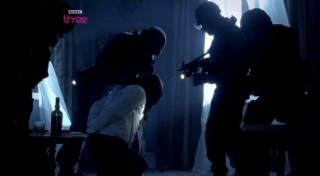 #3 - Episode 7 8.71
Season 7 - Episode 7
Harry is imprisoned and accused by MI5 of being the Russian mole. Lucas disappears to Moscow in a bid to gather intelligence and get to the bottom of Harry's arrest, whilst the rest of the team try to prove his innocence on the Grid. But with so much evidence against him and a traitor among the team, things aren't looking good for Harry.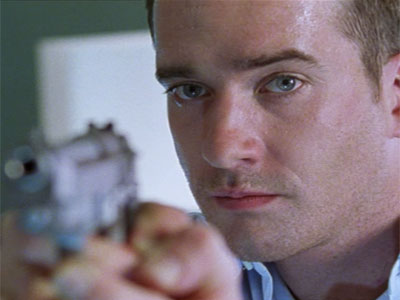 #4 - Episode 5 8.59
Season 2 - Episode 5
Tom's skills as leader are tested to their extremes when they take part in an Extreme Emergency Response Initiative Exercise (EERIE) to test their response to nuclear, chemical or biological act in central London, but when the power in the grid is cut and Harry starts to feel ill, they soon begin to suspect it's for real.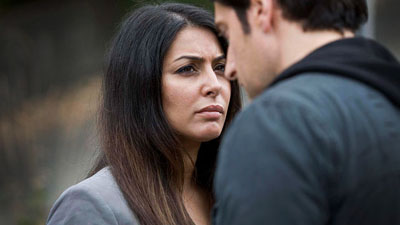 #5 - Episode 8 8.58
Season 9 - Episode 8
The team face their toughest challenge ever: tracking down Lucas North, their Section Chief, friend and one of the best agents MI5 has ever had. Harry decides the team are too close, and brings in a specialist to help with the hunt. But it will not be easy to find a man who has nothing left to lose, and as the search becomes increasingly desperate, Harry and Lucas become embroiled in a deadly game of cat and mouse.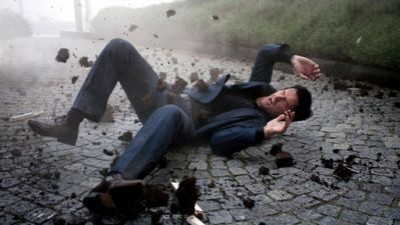 #6 - Episode 8 8.55
Season 8 - Episode 8
With India and Pakistan on the brink of war, emergency talks are set up in an exclusive London hotel. Section D faces its biggest challenge yet, as the team tries to avert the first nuclear confrontation since the Second World War. When the Indian delegation abandons the talks, it looks like Nightingale's sinister plan will succeed. Lucas and Ros place themselves in grave danger in a final attempt to defeat Nightingale, but will they make it out of the hotel alive?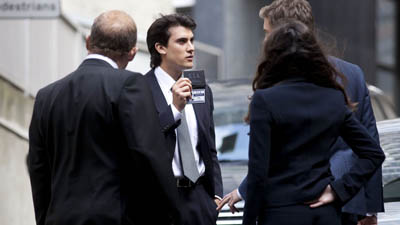 #7 - Episode 5 8.53
Season 10 - Episode 5
There is new evidence of CIA agent Jim Coaver's involvement in some recent attacks on MI5. Harry ends up kidnapping his former Cold War colleague but soon ends up realising that he's been looking in the wrong place and Jim could be innocent. Harry, with Ruth's help attempt to steal Coaver's laptop from under the noses of the Americans at the US embassy.
#8 - Episode 5 8.50
Season 8 - Episode 5
Harry is puzzled by the sudden death of CIA boss Samuel Walker. Harry is convinced that he did not commit suicide and when another CIA agent dies he begins to think that the deaths have something to do with the power meeting that is being held in Basel. Ros is surprised when her old mentor, Jack Coleville, contacts her and it soon becomes apparent he is involved in what has been going on.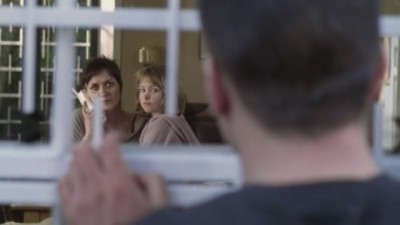 #9 - Episode 6 8.47
Season 1 - Episode 6
Patrick McCann, an IRA leader claims to have information about a nuclear attack on the UK mainland, can MI5 trust the IRA enough to give them what they want in return; 36 hours free of surveillance, free to do whatever they wish?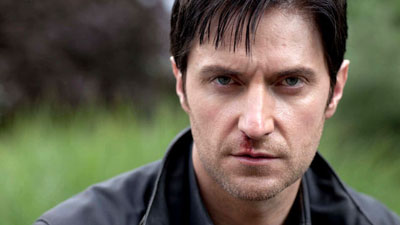 #10 - Episode 7 8.45
Season 9 - Episode 7
Lucas is plunged further into the depths of his past when Vaughn takes his manipulations to a new level. Ruth is approached and followed by an imbalanced council snooper who is convinced he's found a dead drop. She initially keeps her distance from him, but when her curiosity gets the better of her she ends up trapped in a situation not even he could have predicted. Lucas and Harry come face to face in the pursuit of the truth.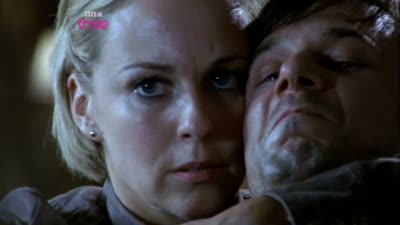 #11 - Episode 3 8.43
Season 8 - Episode 3
The pressure is on for Section D when a secret meeting of powerful tycoons is stormed by armed terrorists and eight of the world's richest men are taken captive. But this is no normal hostage situation - undercover at the time, Ros is one the hostages. As events spiral out of control, it looks like no one will make it out alive. Is this the end of the road for Ros?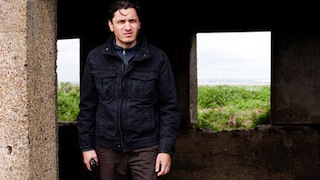 #12 - Episode 4 8.42
Season 8 - Episode 4
Lucas's past comes back to haunt him when his former torturer Darshavin turns up with intelligence about a bomb in London. Harry fears Darshavin still has a psychological hold over Lucas, but Darshavin won't deal with anyone else. With innocent lives at risk Lucas must confront his demons for the sake of the nation, but can he overcome his nemesis in order to save the day or is the pressure too much to bear?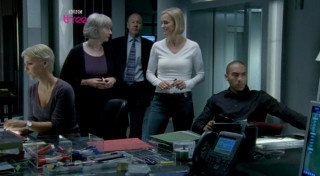 #13 - Episode 6 8.41
Season 7 - Episode 6
A teenage boy accidentally stumbles upon a government conspiracy and is instantly absorbed into the world of MI5, ending up on the run. Lucas and the team battle to protect the boy from those who wish to silence him. Harry receives a cryptic message from his asset in Russia which could be the key to bringing down the high-level MI5 mole.
#14 - Episode 1 8.40
Season 8 - Episode 1
Harry is still missing, and there is one question on everyone's mind: is he dead, or alive? Section D discovers that Harry thwarted a clandestine operation to smuggle weapons-grade uranium into Iraq to justify the war. Now the rogue officers who masterminded the operation want their uranium back, and they are prepared to go to any lengths to get it. If Harry isn't dead already, is it too late to save him?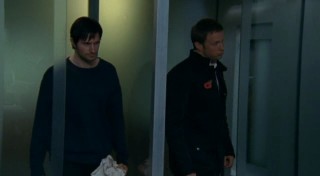 #15 - Episode 1 8.40
Season 7 - Episode 1
The team step in when a British soldier is kidnapped by al-Qaeda. Meanwhile, an old protégé of Harry's returns to the fold after eight years in a Russian prison - but whose side is he really on?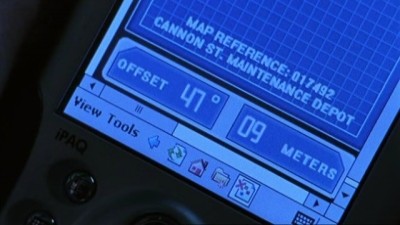 #16 - Episode 10 8.39
Season 2 - Episode 10
Tom ignores Harry's demands to end his relationship with CIA officer Christine Dale. Christine hands Tom a secure communication which she has accidentally received from high up in the CIA. It says that an American assassin has come to the UK for a hit and that the CIA are going to take him out, without informing Five or any of the security services. Tom can't tell Harry what he knows so enlists Danny and Zoe to help him. However things start to go wrong and tonight's episode is all 'Smoke and Mirrors' will the truth be uncovered before something goes terribly wrong? Has Tom gone bad?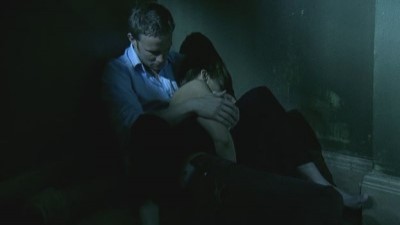 #17 - Episode 10 8.39
Season 6 - Episode 10
Hardliners opposed to the peace between Iran and the West have targeted a London school. Jo is captured by Redbacks, the mercenaries who abducted Zaf.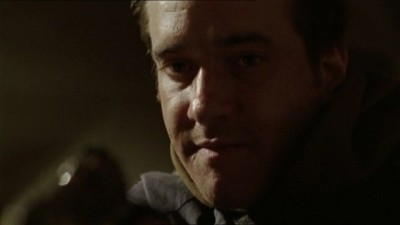 #18 - Episode 1 8.38
Season 3 - Episode 1
Tom Quinn has disappeared after shooting his boss Harry Pearce. He also stands accused of assassinating the Chief of Defence Staff. Chairman of the Joint Intelligence Committee Oliver Mace uses this a pretext to launch a punitive investigation of MI5. Zoe, Danny and the team must prove Tom innocent and save the service from government takeover.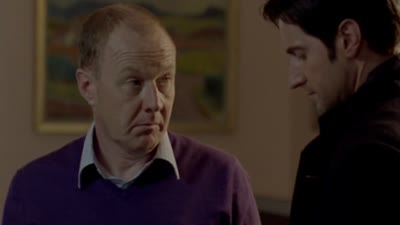 #19 - Episode 6 8.38
Season 9 - Episode 6
Relations between the CIA and MI5 are stretched after an American drone is hacked in Afghanistan whilst in British care, leading to the loss of American lives. Beecher - head of the CIA in London - arrives on the Grid to oversee installation of the US's advanced cybersecurity system, 'Cybershell', to prevent any future disasters. Lucas, out in the field, is tasked with protecting and delivering to the Grid Daniella Ortiz, the young ex-hacker turned White House cryptographer who holds the installation codes. When the Grid is hacked and locked down, the Team are plunged into a nightmare. Will they escape and prevent the theft of all CIA and MI5 intelligence? Will Lucas be able to protect Ortiz when the hackers decide to cut out the middle man?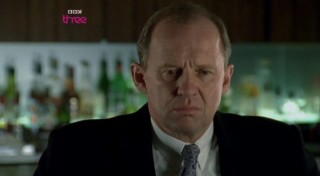 #20 - Episode 2 8.36
Season 7 - Episode 2
Harry vows revenge by taking down the Head of Russia's intelligence service in Britain with the help of Lucas North. Lucas's loyalties, however, are secretly no longer with MI5 and he exploits Harry's trust to help a Russian submarine destroy Britain's communications system, causing financial and social chaos.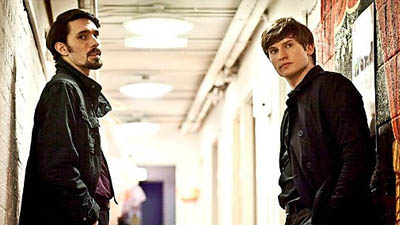 #21 - Episode 2 8.35
Season 10 - Episode 2
Calum is attacked by a gang of street muggers during a routine intelligence-sharing exercise with MI6. The laptop he was carrying is stolen, and contains highly-classified information on MI5's undercover assets. Their names are soon plastered all over the internet, making MI5 look incompetent and putting those top assets' lives in danger.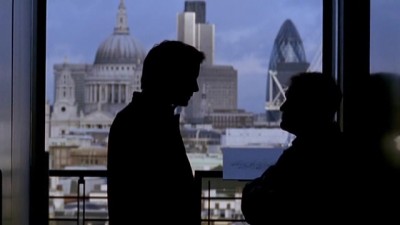 #22 - Episode 5 8.33
Season 4 - Episode 5
A neo-conservative group murder an ex-minister to cover up his past and then they hunt down the journalist who is threatening to blow the story and is under MI5 protection.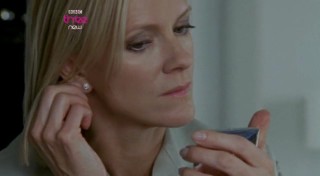 #23 - Episode 5 8.32
Season 7 - Episode 5
The British economy is on the brink of collapse and if one more bank goes down the entire financial system will implode. Ros goes undercover in the City to flush out a dangerous international financier who wants to bankrupt the country. Suddenly, it is not just the economy, but Ros's life that is at risk.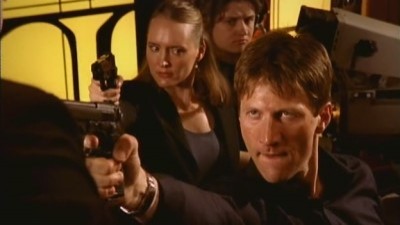 #24 - Episode 7 8.30
Season 6 - Episode 7
A live TV broadcast announcing the new peace accord between the UK, US and Iran is hijacked by armed gunmen. Can Adam and Ros defuse the situation before someone's hurt?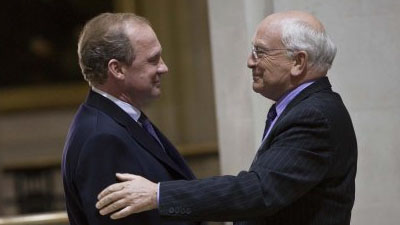 #25 - Episode 5 8.30
Season 9 - Episode 5
The American president is on his way to London to chair top secret peace talks between Israel and Palestine, under the guise of his first state visit. Beth and Dimitri must keep their wits about them as undercover Home Office representatives, tasked with keeping the delegates apart until the talks. When a plot to kill the President is uncovered, they must also track down the assailant. The hotel is put in lockdown as a precaution, but are they locking the threat out? Or in?