Nash Bridges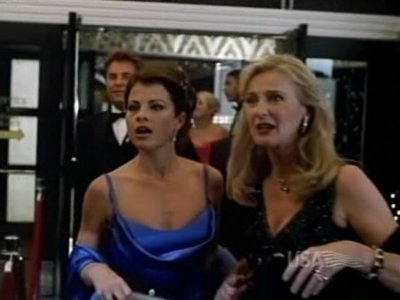 #1 - Truth and Consequences
Season 5 - Episode 1
When a controversial Latina actress is shot and killed, suspicion turns first to her former lover, then to a crazed stalker. Evan comes back to work after surgery, but Cassidy wants nothing to do with him. Caitlin moves in with Nash, and causes strife between her and Nick.
#2 - Found Money 8.25
Season 3 - Episode 11
Rick Bettina returns as the head of the S.I.U. Joe is accused of stealing 3 million dollars from a suspect. Harvey has a torrid affair with a woman he once arrested.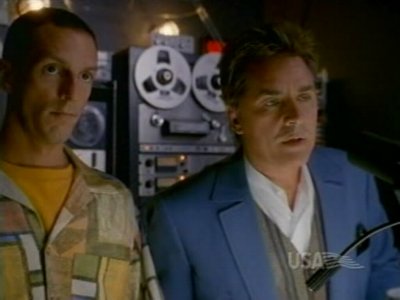 #3 - Hardball 8.14
Season 4 - Episode 10
Nash and Joe have to babysit Mickey Tripp (Paul Gleason), a motormouth shockjock, after a body armor-wearing assassin tries to kill him. Their search for the assassin is compounded by the fact that Nick has hired them on an off-duty case to find his softball team's star pitcher - a Salvadoran defector named Chus (Jose Canseco), who's on the run from the INS (Karl Malone). Caitlin babysits her roommate's kids.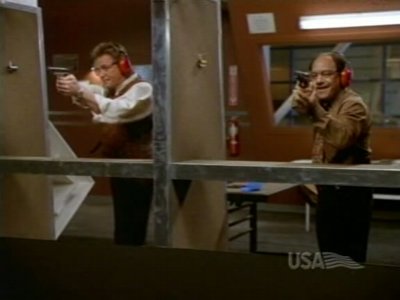 #4 - Shoot the Moon 8.12
Season 4 - Episode 12
Nash is out of action after Caitlin accidentally shoots him in the butt. Joe and Bettina do a joint investigation with FBI agents to bust a clever con-artist. Cassidy is stalked by a deranged college student.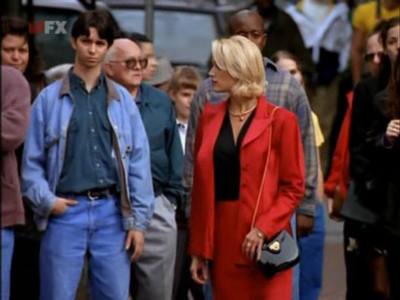 #5 - Bombshell 8.12
Season 3 - Episode 10
Sultry criminal and Nash's ex-girlfriend Tamara VanZant resurfaces, this time as a player in a plot to sell stolen plutonium. Joe plans to make a mint by marketing a secret-recipe salsa that's been in his family for generations. Robert Rodriguez stars as Joe's commercial director.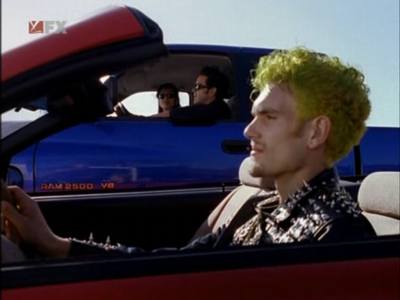 #6 - Dirty Tricks 8.00
Season 3 - Episode 12
Nash and Joe risk causing an international incident after British consulate workers fake the death of a convicted killer in order to use him for their own nefarious purposes. Joe resorts to extreme measures in order to get Lucia accepted into an ultra-elite school.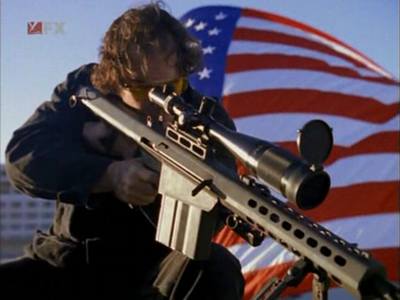 #7 - Sniper 8.00
Season 3 - Episode 7
A sniper terrorizes San Francisco on Halloween as a city-wide Blue Flu forces our SIU detectives to assume beat cop responsibilities. Joe tracks down a hard to find Halloween costume for Lucia.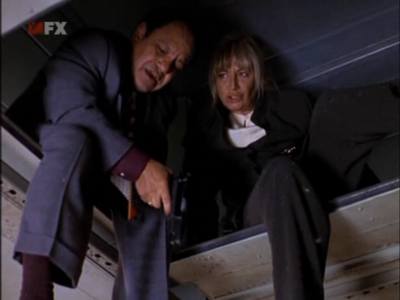 #8 - Skin Deep 8.00
Season 3 - Episode 16
Nash and Joe team up with a tough-talking NYPD Special Crimes Detective (Penny Marshall) in order to track down a famous fashion model's deadly stalker. Meanwhile, Harvey helps Evan track down his lost badge before Nash finds out. A shopping trip doesn't turn out the way Nick and Lynette had planned.
#9 - One Flew Over the 'Cuda's Nest 8.00
Season 3 - Episode 4
Nash and Joe follow the trail of a criminally insane mental patient who believes he is the nemesis of Sherlock Holmes. Joe hires a baby nurse who takes over his life.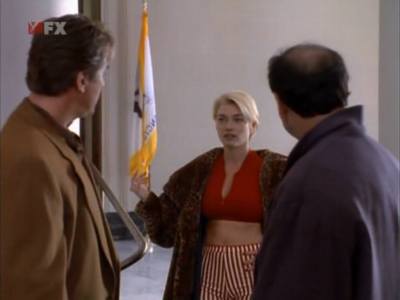 #10 - High Impact 7.92
Season 1 - Episode 4
Nash Bridges and the SIU team respond to a bomb threat against Mayor Bobbie Werksman. In a tenement, they find the bomb, but accidently trigger the timer. Everyone rushes out in time as the bomb destroys the building. Nash is the last one to leave.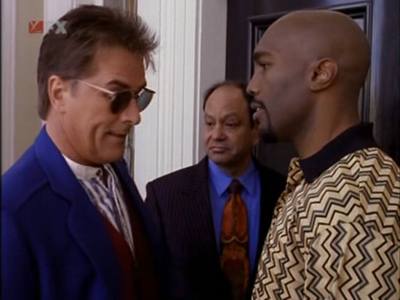 #11 - Cuda Gráce 7.88
Season 3 - Episode 18
Nash and Joe investigate several brutal drug-related gangland murders and follow a complicated trail of clues to a surprising suspect -- Bruce Sutcliffe, a multi-millionaire from a well-respected San Francisco family. When Nash discovers that Sutcliffe has been a major drug kingpin for years, he risks his job and his life to expose the magnate's secret life. Meanwhile, Evan and Bettina go undercover in a transgender beauty pageant to trap a blackmailing murderess who pretends to be a man impersonating a woman.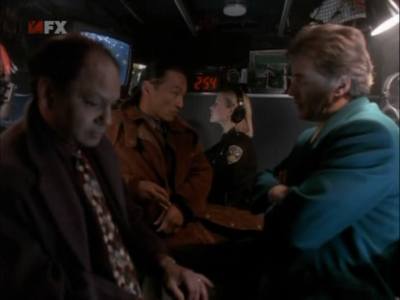 #12 - Vanishing Act 7.82
Season 1 - Episode 6
On the way to an undercover purchase of some heavy industrial equipment from some Russian gangsters, carrying $300,000 of the city's money, Inspector Harvey Leek vanishes. Has there been foul play? Or has Harvey pocketed the money? Nash Bridges has to find him before it's too late.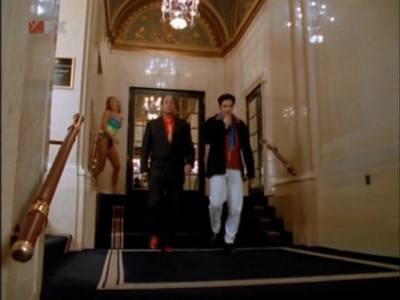 #13 - Patriots 7.80
Season 3 - Episode 17
Nash gets involved with Irish terrorists, as well as his ex-wife Kelly (Serena Scott Thomas). Meanwhile, Joe looks after a party-minded Arabian prince awaiting a heart transplant.
#14 - Crash & Burn 7.75
Season 4 - Episode 22
Four robbers storm into a check-cashing outlet. They release tear gas grenades and rob the place. Nash, Joe, Harvey, and Evan respond to the silent alarm. Three robbers (who all turn out to be women) dump the cash into a getaway car (driven by another woman) and leave on foot. Harvey and Evan run into the getaway car, but let it go, not knowing that the robbers are women. Nash and Joe confront the fourth robber. Nash shoots him dead through the eye hole in his gas mask. The dead robber is Adrian Beltran; stolen is 100,000 dollars. The MO (modus operandi) is similar to a North Beach robbery crew from four years ago, who are now all in prison. Nash suspects Anthony Warrick, who ratted out the original crew. But Warrick retains heavy-duty lawyer Denise, and Warrick is clean with no connection to the dead man. While Harvey and Evan surveil Warrick, another robbery goes off. A trace of the tear gas grenades leads to Bunker Bob, but he only identifies the dead Adrian Beltran. A study of the
#15 - Rampage 7.75
Season 2 - Episode 19
Nash follows the trail of James and Lorraine, a thrill-seeking couple on a wild crime spree in San Francisco. Nash feels personally responsible for the fate of Lorraine when he discovers she is the daughter of a volatile SFPD Inspector. Nash's interaction with the young fugitive color his relations with Cassidy, who's semi-nude photo is splashed all over town in a racy safer sex poster.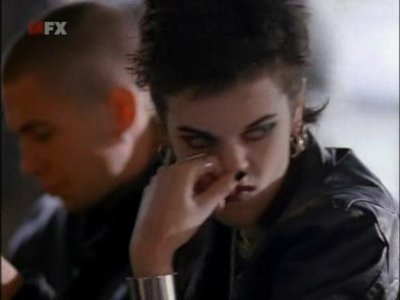 #16 - Sacraments 7.63
Season 3 - Episode 23
When the ruthless high school dropouts go on the crime spree, Nash's search for the couple leads him into an underworld of heavy metal rock and satanic worship. As the intensity of the crimes increases, Nash must race against time to stop the desperate duo before they murder all the enemies on their ""grudge list."" ; Stacy and Nash meet Nick's long-lost love from the war years; Joe finds Evan and Cassidy in a compromising situation.
#17 - Road Work 7.62
Season 2 - Episode 13
Nash and Joe have a task of escorting a secret key witness from the Witness Protection Program to San Francisco to testify in an important SIU-related case. They fall under gunfire. Nash realizes there's a leak somewhere on the prosecution's team. He enlists the help of Stacy to protect them until he can solve who it is and get the witness safely to San Francisco. Cassidy is stood up for a date and decides to go out with J.J. instead.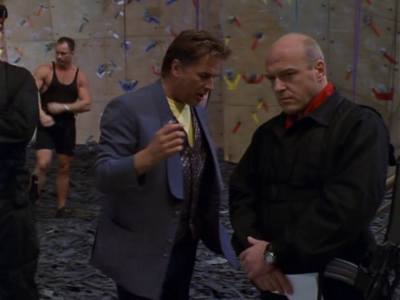 #18 - Deliverance 7.62
Season 2 - Episode 23
Nash and Joe butt heads with the leader of a team of Urban Commandos who has been hired to protect an inner-city community. While awaiting the birth of the new baby, Joe searches for the family crib that he lent to Nash seventeen years ago.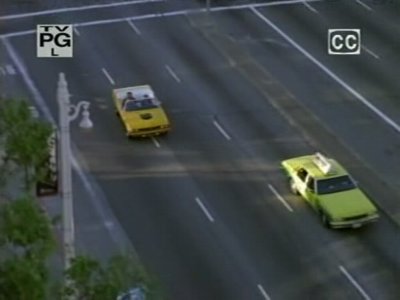 #19 - Frisco Blues 7.60
Season 4 - Episode 23
Handcuffed Skip Osaka jumps out the back of the moving 'Cuda. Nash and Joe give chase. Skip runs up a fire escape onto a power line. The line breaks, and Skip falls through a window. Nash and Joe place him in the trunk of the 'Cuda, and bring him to the SIU. A surprised Nash, Joe and Harvey discover the SIU barge is being towed away by a tugboat. The Head of the MCD, Reuben Banks, drives up and informs Nash the SIU has been temporarily shut down. The SIU is disbanded by MCD: Nash and Joe are assigned to Park Detail, Harvey to Homicide, Evan to Traffic, and Caitlin to Vice. At the Civic Center Park, Nash and Joe meet Colonel Culpepper, drug addict/transient, and Phil, the phony Vietnam veteran. The Colonel is shot dead in the park. Harvey and his new partner, Inspector Riley Webber, investigate the murder. Evan and Cassidy have set a wedding date. Harvey is best man, and he plans the bachelor party. Nash and Nick are informed, and Nash gives his blessing. Father Nick gives Cassidy her g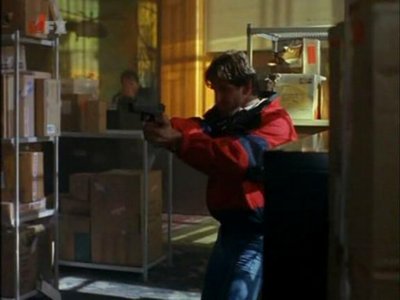 #20 - Special Delivery 7.57
Season 3 - Episode 21
Nash must protect Lynette (Suki Kaiser) from ruthless Hong Kong mobsters when she unknowingly becomes involved in an Asian forgery ring. When Lynette's old flame, Brian, mails her a flawless forgery plate for $100 bills, Nash must protect her from the brutal Hong Kong gangsters from whom the plate was stolen. When Brian unexpectedly appears at Lynette's door, their attraction is re-ignited, but he soon becomes the chief suspect in Nash's investigation into the forgery ring, run by an Asian crime syndicate. Meanwhile, Joe's visiting father (Ismael Carlo), a sheriff from New Mexico, drives Joe crazy with his meddling until he uses his own brand of Wild West sleuthing to expose a murderer in Joe's apartment building.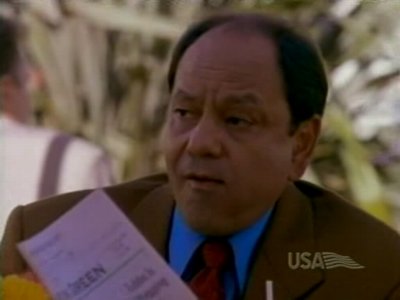 #21 - Mystery Dance 7.57
Season 4 - Episode 11
Nash finds himself defending Caitlin when she's the main suspect for a murdered CIA agent connected to her mysterious past. Joe begins working out with the trainer from hell. Cassidy and Nick enter a tango dance contest.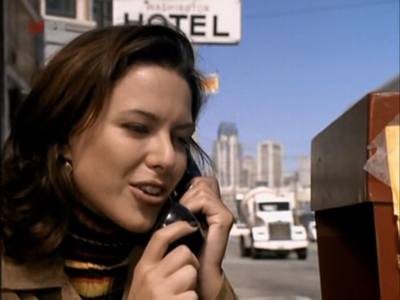 #22 - Blackout 7.57
Season 3 - Episode 5
Nash, on the verge of closing a case, narrowly avoids getting killed in an explosion, losing a week's worth of memory as a result. With Joe's help, he has to retrace his steps, resolve the case, and deal with the various personal snafus resulting from his memory loss. Michelle joins the SIU.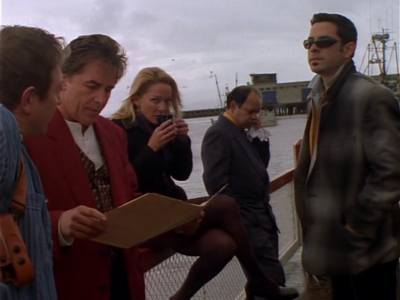 #23 - Knockout 7.50
Season 2 - Episode 17
Nash's sister, Stacy, is robbed, forcing her to come out of the closet as a lesbian. Nash deals with his own secret romance with Nick's nurse Whitney. The fallout from these family revelations takes place while Nash tracks down a kinky couple responsible for the robberies.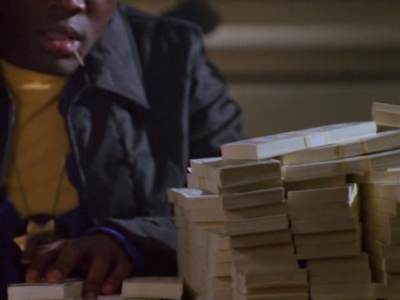 #24 - The Counterfeiters 7.50
Season 2 - Episode 15
Nash and the SIU uncover a counterfeitering group where the money is top-of-the-line Supernote quality. Moving in to bust the group, they discover a fake SIU gang impersonating the police. Cooperation becomes tense as suspicions abound over who and what to trust. In the interim, as Nick gets in over his head financially with his horse costs, Nash reluctantly agrees to work with Joe on an off-duty case searching for a Super Bowl ring. However, Nash and Joe soon find themselves impersonating a gay couple as the case develops differently than Nash anticipated.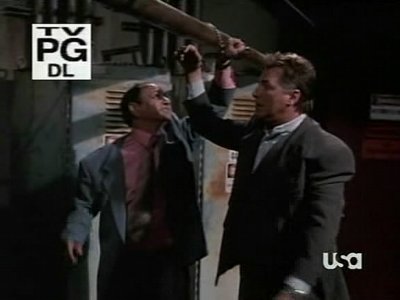 #25 - Blowout
Season 6 - Episode 8
Nash must track down Rick Bettina, who escapes custody during his parole hearing, and recover the $2.5 million dollars in pension money he stole. Joe plays a modern-day Cyrano when the love affair between Dov and Amy abruptly ends, jeopardizing his remodel.