Degrassi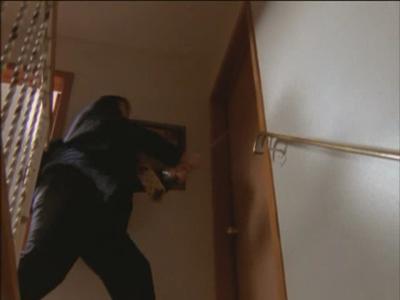 #1 - When Doves Cry (2)
Season 2 - Episode 2
The second part of the season premiere, with great performances by new main stars and guest stars. When Craig got home, he discovers that his father has been rumaging through his dark room, viewing all the photos that he has taken of Joey and Angela. This led to his father beating him, resulting in the destruction of Craig's camera. The next day, Craig's father apologizes and offers Craig a few thousand dollars for a new digital camera. Later, Craig takes Angela off of Emma's hands to the park, but Craig surprisingly asks Angela to go to British Columbia with him, with the money that his father gave him for a camera. Joey finds out about this, and is angered, finally telling him to stay away from his daughter. When Craig arrived home, his father receives the news earlier in the day, and chases after Craig, ready to beat him. Successfully, Craig jumps out of his window, and meats up with Sean, thinking whether to leave to British Columbia. When he played chicken with a train, he runs of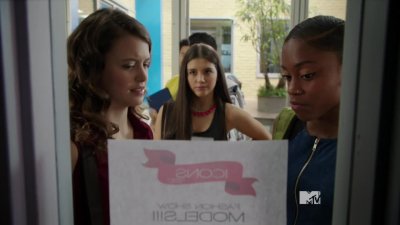 #2 - Hypnotize
Season 13 - Episode 35
Mr. Yates offers Tristan writing help if he comes to his apartment; Imogen is inamored with Jack and attempts to prove that she can hang with the crowd.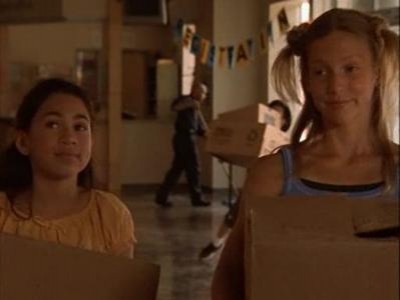 #3 - Mother and Child Reunion (1)
Season 1 - Episode 1
Spike's daughter, Emma, is now a teenager and is getting ready to participate at Degrassi, along with her friends, Manny and JT. Spike and the old gang of Degrassi are reuniting for the first time in a while, and people are familiarized with the characters again. When Spike goes off to the reunion, Emma left as well, to meet a guy that she had become online friends with on the Internet. Manny phones Emma and even checks by her house, and realizes that there is no one home. She decides to go to J.T. and his friend from summer camp, Toby (a whiz with computers). They hack into Emma's e-mail and discover that the guy Emma is going to meet may be dangerous.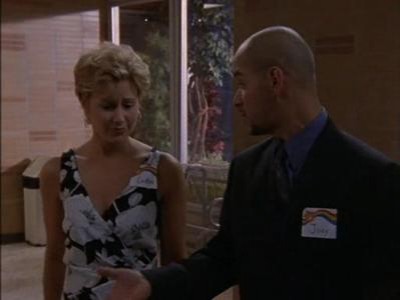 #4 - Mother and Child Reunion (2) 8.23
Season 1 - Episode 2
Emma is at a hotel waiting for Jordan, an enviornmentalist whom she met on the internet. After waiting in the hotel lobby, his ""teacher"" greets Emma and invites her up to his hotel room, saying that the person Emma is supposed to meet should be coming soon. Emma soon discovers that the teacher is the boy she met on the Internet. She freaks out and attempts to leave, but he stops her so she scurries into the bathroom. The teacher tells Emma that he is leaving, but it is actually a trick. He has a video camera, and plans on taping himself raping Emma. Toby, J.T., and Manny dash to the reunion and tell Spike and Mr. Simpson about the whole situation and how Emma is in danger. They hurry to the hotel room and rescue Emma before anything extremely dangerous happens. In the end, though somewhat disturbed, Emma learns her lesson and the bond between her and Spike grows even closer.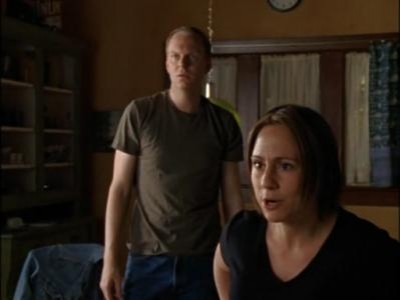 #5 - Father Figure (2) 7.50
Season 3 - Episode 2
Emma is in the room with her dad and she finds out he is brain-damaged. She tells him she is Emma and she embraces him but soon the nurse discovers she sneaked upstairs even though Craig was keeping the look out. So Emma gives him her address so they can write to each other. Joey has to drive to Stouffville to pick them up and Spike isn't happy when she gets home. Emma tells her mom off for lying to her. The next day at school Snake tells Emma that Spike didn't tell her to protect her. Meanwhile Shane shows up and makes a horrible racket at the house while Spike goes into labor.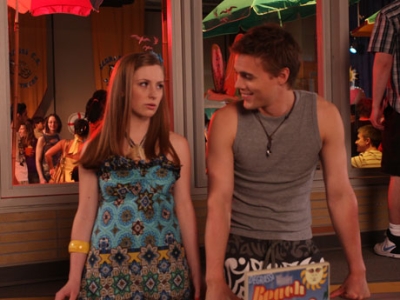 #6 - Just Can't Get Enough (1)
Season 9 - Episode 1
When Mia is offered a MAJOR modeling contract in Paris, Peter decides he'll go with her. But he soon realizes he doesn't fit into her sophisticated world. At a posh party, feeling frustrated and insecure, an unlikely guest offers an escape, snorting something. Soon enough, Peter's 'trip' goes terribly wrong. Back at Degrassi, Alli is concerned when new girl Jenna focuses on becoming Clare's friend. There's no way this is going to end well - and no way Alli's going to let it...
#7 - Uptown Girl (1)
Season 8 - Episode 1
In part one of the eighth season premiere, Degrassi welcomes a new group of students as they adjust to high school life. Mia believes that her junior year will begin on a positive note when she is scouted by a top model agency and befriends a new student. But trouble is in paradise when Mia learns the dark side of the modeling world. Meanwhile Degrassi graduates Emma, Manny and Liberty adjust to the transition of High School to College. Though the girls get involved in a mishap when a mysterious roommate threatens to tear them apart.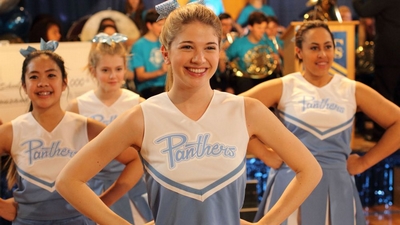 #8 - Smells Like Teen Spirit 7.69
Season 14 - Episode 1
Clare has a serious dilemma that will affect her entire future and confides in Alli. Zoë sees red when Becky tells her she's too much of a distraction for the power squad team. It's time for Zoë to bring Becky down, literally. Miles and Tristan are getting close, but with his campaign in full swing, Mr. Hollingsworth is worried his son's behaviour could damage his political prospects. An upset Miles decides to take annoying his father to a whole new level.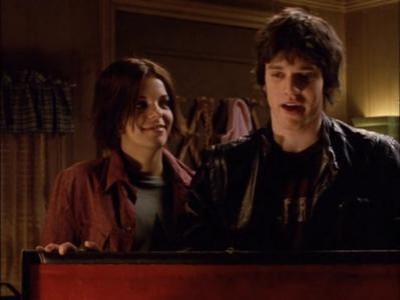 #9 - Ghost in the Machine (2)
Season 4 - Episode 2
Summer is almost over and Spinner has just gotten a car from Joey's dealership. But when a cop informs Paige that that she has to appear in court for the rape charges that she pressed in 2002 their relationship seems to be on the rocks plus Dean is begging her to drop the charges but with the rape case and Spin will she be able to confront Dean the object of her nightmares again? Or will Dean get the best of her and convince her not to go to court? Meanwhile Craig and Ashley seem to be drifting apart again but when Craig gets a gift from his late father can this bring them together more?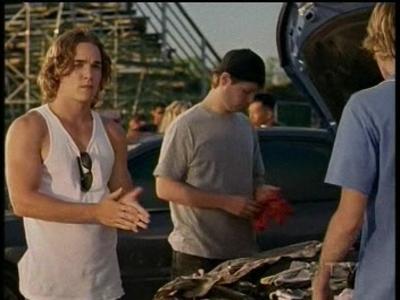 #10 - Here Comes Your Man (1)
Season 6 - Episode 1
The new school year has started and Sean is back in town. Peter and Emma seem to be happy that is until Sean returns to Degrassi. Peter is having mixed emotions with not knowing what is happening with him and Emma and also dealing with becoming the new person in the street scene. Meanwhile Marco is overwhelmed with moving in with Dylan and throwing Paige a going away party.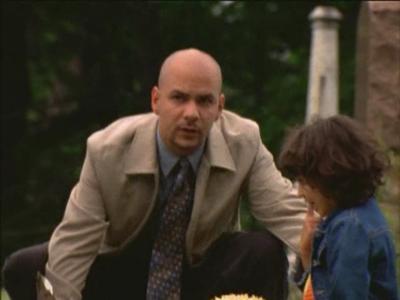 #11 - When Doves Cry
Season 2 - Episode 1
In the season premiere, major changes face the kids as they return to school from summer break. No longer just a junior high, Degrassi is now sharing space with the high school crowd. Among the new students is Craig Manning, the charming but mysterious stepson of Degrassi alum, Joey Jeremiah. Although Craig's father has forbidden him from seeing Joey and Angela, Craig can't seem to stop himself. Craig is good at covering up the physical and emotional bruises caused by his dad, but Sean and Emma suspect something's wrong. Meanwhile, J.T.'s a man on a mission: this year, he's going to land an older woman. And his chosen challenge? Paige Michalchuk. And a newly unpopular Ashley turns to a different crowd when her former friends refuse to forgive her.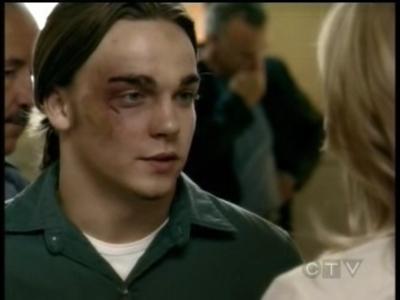 #12 - Here Comes Your Man (2)
Season 6 - Episode 2
Emma can't get over Sean and Peter stands by helplessly watching his girlfriend fall for another guy. Peter and Sean want to know which of them she wants more, so they take to the streets for a race that ends with disasterous results. Meanwhile Ellie faces the harsh realities of dorm life and decides to do something about it.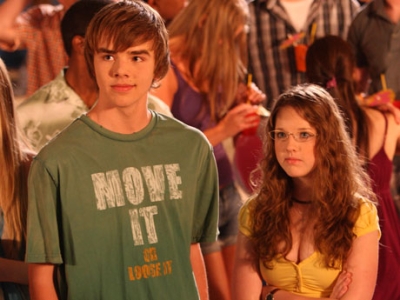 #13 - Just Can't Get Enough (2)
Season 9 - Episode 2
When Mia is offered a MAJOR modeling contract in Paris, Peter decides he'll go with her. But he soon realizes he doesn't fit into her sophisticated world. At a posh party, feeling frustrated and insecure, an unlikely guest offers an escape, snorting something. Soon enough, Peter's 'trip' goes terribly wrong. Back at Degrassi, Alli is concerned when new girl Jenna focuses on becoming Clare's friend. There's no way this is going to end well - and no way Alli's going to let it...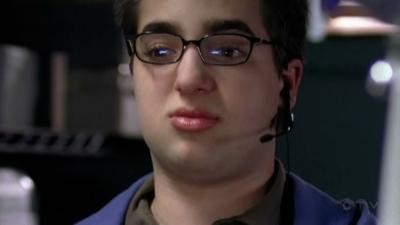 #14 - Standing in the Dark (1)
Season 7 - Episode 1
When Lakehurst has a fire, the students are forced to attend Degrassi which angers many students, especially Toby, who has still not gotten over JT's death. Darcy and Peter's relationship comes out into the open, but later at a ski party, something happens which may change the course of their relationship.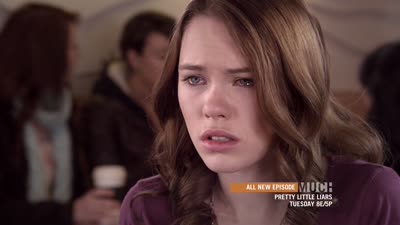 #15 - Come as You Are (2)
Season 12 - Episode 2
While nursing a hangover, Drew doesn't understand why Katie thinks they're back together. He finally realizes that he slept with Katie, and feels the pressure from Bianca to make sure things between the two are officially kaput. Dallas and Adam tell Drew he needs to be straight-forward with Katie, and he does so: he breaks up with her again and tells Katie the truth about Bianca. He also tells Katie that Bianca doesn't know they had sex, and that Katie shouldn't tell anyone they did. Drew and Bianca enjoy their time alone at the mall, but run into Katie and Marisol. Tension is high as Katie walks away without telling Bianca what happened, and Drew tells Bianca to not listen to anything Katie and Marisol might tell her.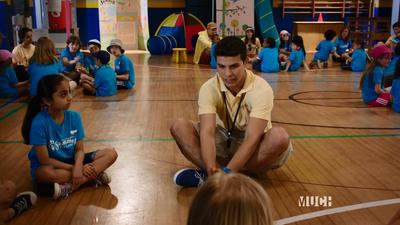 #16 - Summertime (2)
Season 13 - Episode 2
Maya has a wild night with Miles, jeopardizing her summer plans in Paris. Meanwhile, Clare gets creative as she tries to connect with Eli; and Adam and Becky attempt to keep feelings of jealousy in check.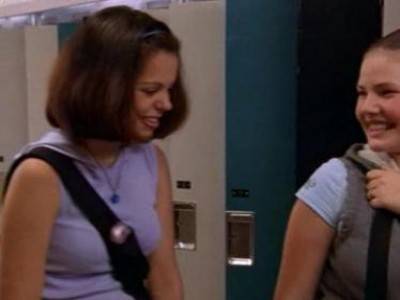 #17 - Family Politics 7.42
Season 1 - Episode 3
Ashley has set her sights on becoming Degrassi's School President. Toby, spurred on by their awkward new situation as step-siblings, is frustrated by her unchallenged status and convinces J.T. to run against her. The conflict follows them home.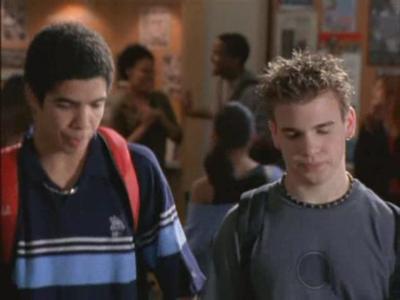 #18 - Girls Just Wanna Have Fun
Season 2 - Episode 3
Emma can't believe her ears when her Mom tells her she's dating Mr. Simpson her teacher and things get really bad when she can't handle that her mom is with Snake 24/7 and decides with Manny and the help of Craig to crash the seniors dance. Also Spinner and Jimmy are competing to get tickets and in the process sabotage each other.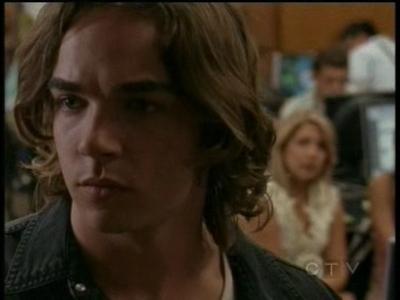 #19 - True Colours
Season 6 - Episode 3
Jay goes to an unlikely person to get help for Sean. Ellie catches the attention of the editor after she submits an article for the university paper, but is it just her writing that he likes?
#20 - Death of a Disco Dancer
Season 5 - Episode 3
Paige has her entire future planned out; she is going to the best university in Canada, Banting, and she will live with Matt and everything will be perfect. That is until Matt comes back changed. Soon things go from bad to worse when Alex convinces her to get stoned with her. Meanwhile Jimmy is proud to be the new basketball coach but a new member, Derek., poses trouble.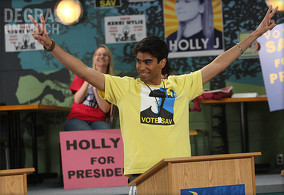 #21 - Breakaway (1)
Season 10 - Episode 3
Fiona confides in Declan about the truth about Bobby, but Declan has doubts. With advice from Holly J., Declan sides with Fiona when he sees her bruised leg and advises Fiona to press charges against Bobby. But Fiona runs back to Degrassi. When Anya comes clean to Sav that Holly J. talked her into faking a pregnancy, to make him drop out of the election race, they team up to use the sympathy card, now that everyone knows about the "pregnancy". Meanwhile, Jenna overhears Clare and Alli's conversation about surgery, and misinterprets it as breast enlargement surgery, when Clare was really was talking about being a candidate for laser eye surgery. The election race ends and Sav ends up winning by 17 votes, and Fiona's mother tracks her down to Degrassi. After having a heart to heart about the situation about Bobby, Fiona's mother tells her that together they will hire a lawyer.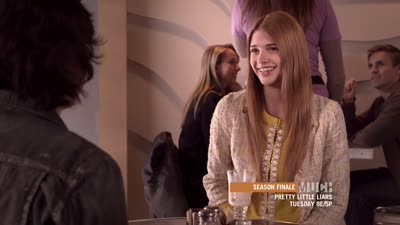 #22 - Walking on Broken Glass (1)
Season 12 - Episode 3
Katie hopes to get a fresh start, but is still angry at Drew and Bianca. She decides to expose the secret of her and Drew losing their virginity to the school thus finally freeing herself. Eli learns that Principal Simpson approved Becky's play idea, a musical, as opposed to his drama. Tristan develops a crush on Campbell, a hockey player new to Degrassi, and poses as Maya online to talk to him.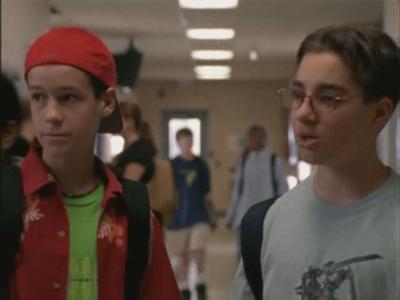 #23 - Karma Chameleon
Season 2 - Episode 4
Ashley wants her friends back all of them even Terri is a bit different and she's willing to do anything so everyone can forget about last years party, but karma has its way and Ashley finds herself with no friends at all. Meanwhile Toby takes a liking to Spin's sister Kendra.
#24 - Pride (1)
Season 3 - Episode 4
Ellie wants to stop pretending and have Marco tell everyone he is gay. But things are getting even hotter when Marco has his eye on Paige's older brother but Spin is determined to land him a date with Hazel. Meanwhile Snake gets a cold but after he passes out, Emma thinks it may be more than that.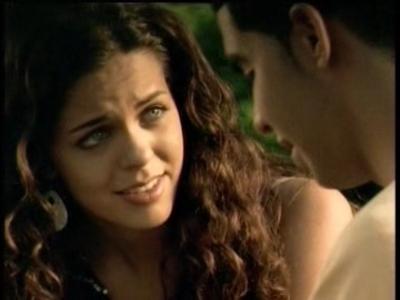 #25 - Can't Hardly Wait
Season 6 - Episode 4
Jimmy's new goals include being a successful coach for the girls basketball team, and pursuing an intimate relationship with Ashley. Meanwhile, cheer leading captain Darcy clashes with choreographer Manny.