Skins
#1 - Final Goodbyes 9.08
Season 2 - Episode 10
It's A-Level results day for the gang but not all of them are present. Decisions are made as they all prepare for the next chapter of their lives.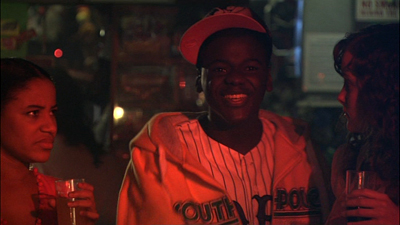 #2 - Everyone 8.91
Season 1 - Episode 9
The last episode in the series involves Sid attempting to pull himself together and tell Cassie how he feels about her, but with tragic consequences. Meanwhile, nobody is in the mood to celebrate Anwar's birthday, and Tony is out of luck when he tries to make amends.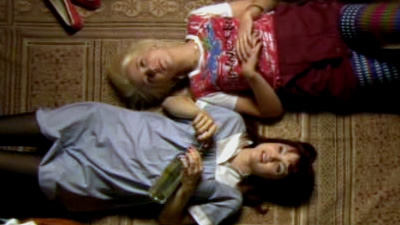 #3 - Naomi 8.80
Season 3 - Episode 6
Naomi (Lily Loveless) thinks she has the world worked out, and puts people in their appropriate boxes. There's her hippy mum (Olivia Colman); the adoration from Emily (Kathryn Prescott); Cook's (Jack O'Connell) insulting misogyny; and her politics teacher, Kieran's (Ardal O'Hanlon), flattery. She thinks she has them all sussed, and that it's only her who can see the truth. However, the upcoming student elections leave her at a loss, and her insecurities get the better of her. The trust and confidence inspired by a friend encourages her to stand up to her arch rival, the antithesis of everything she stands for, as her and Cook go head to head; but Naomi learns that nothing is black and white anymore.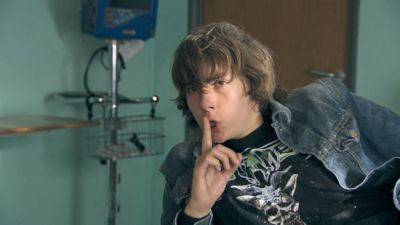 #4 - Rich 8.80
Season 6 - Episode 2
Professor David Blood has banned Rich from visiting Grace in hospital and Rich is suffering. Alo tries to keep him out of trouble with a band practice, but Rich is committed to his love and he stands outside the hospital waiting for Grace's call. Eventually the call comes and Rich finds a way past security and breaks into Grace's room. The lovers are reunited, but they have a problem as Blood is moving Grace to another hospital in Zurich. Alo has other things on his mind and cracks begin to develop in the boys' friendship. It falls to Liv to bring the fractured group back together again.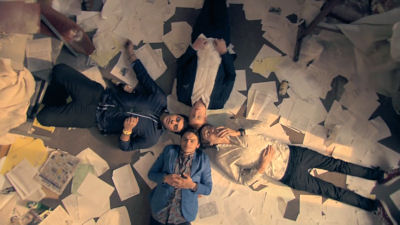 #5 - Finale 8.76
Season 6 - Episode 10
The exam results are in and Alex is throwing a leaving party that he hopes nobody will ever forget. Everybody's future hangs in the balance as Franky finds it hard to confront her past. The group is still in shock following Grace's death and time is running out for them to make things right.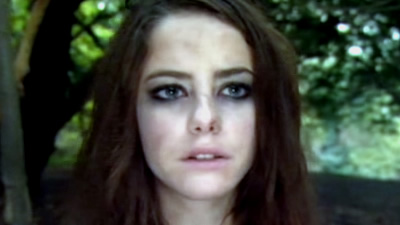 #6 - Effy 8.76
Season 3 - Episode 8
Effy (Kaya Scodelario) is at the lowest point, but this time there's no older brother at home to notice; and home life has deteriorated so much that it's even harder than ever for her to communicate. Katie (Megan Prescott), having usurped Effy as Queen Bee, takes every opportunity to rub in her superiority and highlight the fact that Freddie (Luke Pasqualino) is her man, and Effy is to keep her hands off. She invites Effy to a party in the woods, but there are stipulations - Effy has to drive, and Cook is not welcome. As they all head off, the car strains with tension - as secrets and rivalries build. Their paranoid state increases when they have a frightening run in with some poachers. Freddie manages to lighten the mood, and as they arrive at the campsite, they recover themselves and start to have fun. Effy finds some magic mushrooms, and they experiment. Katie's jealousy of Effy returns, as Effy becomes the centre of the action. The fun and excitement intensify, that is until it becomes clear someone has been tampering with their stuff. Hearing gun shots, they realise someone is charging towards them. The atmosphere darkens and any fun they were having disappears in an instant. Later, Effy gets the opportunity to follow her heart, but a decision she makes may be difficult to ever recover from.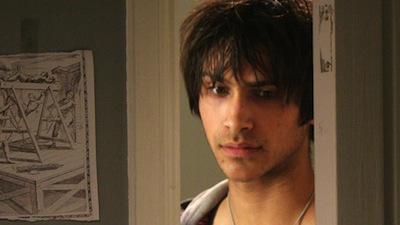 #7 - Freddie 8.69
Season 4 - Episode 5
Freddie and Effy use the Stonem house as a private place to drink, dance and fuck. Freddie is worried that he's failing his college work. Effy begins to act strangely, switching between depression and delusion and always drinking alcohol. After arguing with his dad and seeking advice from his grandfather, Freddie tries to fix things with Effy, to no avail. Cook becomes unusually compassionate and talks to Freddie about Effy, putting aside his own feelings for her.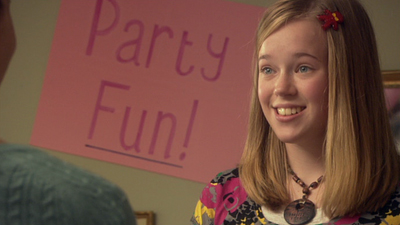 #8 - Pandora 8.67
Season 3 - Episode 4
With the first and only boy Pandora's ever fancied having been deported, Pandora is desperate for some fun and decides to throw a party. Unknown to Pandora, Katie has used some special ingredients in the chocolate brownies, which take the party to another level. Effy knows, but hasn't warned Pandora or her mum Angela (Sally Phillips), who is munching happily on the choccie treats. Effy can only look on while her best friend's mum's behaviour gets increasingly bizarre. Pandora grabs the fun where she can, and towards the end of the evening lets her heart rule her head… but will she regret it in the morning, and will her best mate forgive her? Also guest starring (David Baddiel) as Steve, and (Harry Enfield) as Jim Stonem.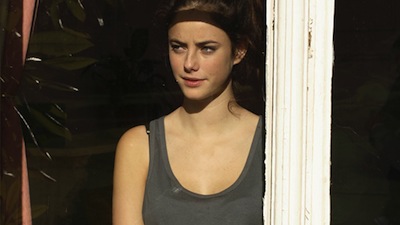 #9 - Effy 8.66
Season 4 - Episode 7
Effy has been in a psychiatric hospital recovering since she tried to take her own life. After lots of sessions with her counsellor John Foster, he tells her she is ready to go back home. Effy is worried she could slip back into her previous state, but John assures her that as long as she is disciplined she will be ok, and she will still visit him for sessions.
#10 - Sid 8.66
Season 2 - Episode 3
Sid hasn't coped at all well with the fact that his best friend Tony is a shadow of the man he was. And his 'girlfriend' Cassie moving away to Scotland hasn't helped either, particularly when he catches her looking like she's having the time of her life with a pair of tartan-clad boys. So his mood is not improved much when his Grandad, a notorious Glaswegian hard bastard arrives, dying of cancer, to say his final goodbyes. He has never liked his son and he likes his Grandson Sid even less. So his arrival makes Sid's Dad's life a misery too. Especially as he's brought Sid's Uncle Sandy and his two weird cousins along for good measure too. Multiply all this by ten when Sid's estranged Mum joins in to play happy families. So it's Jenkins family meltdown. And when Sid comes down for breakfast he ends up making a discovery that nothing could have prepared him for. Sometimes life is just too sudden, just too cruel. So Sid's life crisis deepens into a chasm of despair, what he really needs now is his best mate, he needs Tony.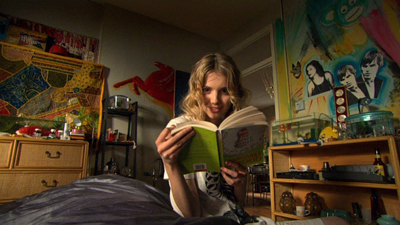 #11 - Cassie 8.66
Season 2 - Episode 9
What's the matter with Cassie? She's back together with Sid, Chris is on the mend, Michelle and Tony are back with each other and A-level exams are finally over. So to celebrate, Sid has organised a dinner party where everyone can try to get along. But how can they? Jal is lying to Chris, Chris is lying to everyone, including himself. And when it finally gets too much, Cassie runs. She runs and runs and keeps on going - until she arrives at a totally magical place, where the people are friendly and she can get along. But can she be happy?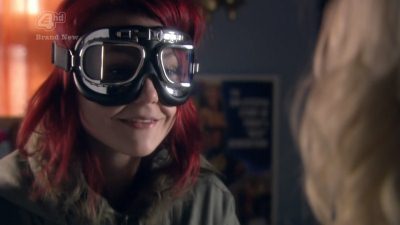 #12 - Emily 8.65
Season 4 - Episode 2
Emily and Naomi return home but are called in for questioning by the police. Emily discovers that Naomi was dealing drugs and that Sophia was pretending to be friends with them. Cook and Freddie try to keep away from Effy but neither can resist for long resulting in a fight. Emily finds a Naomi shrine in Sophia's locker.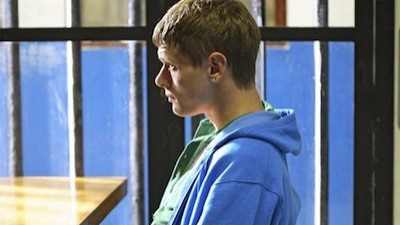 #13 - Cook 8.62
Season 4 - Episode 3
After failing to reign in his jealousy of Freddie and Effy's reunion and hospitalising the kid he beat up in a room full of witnesses, Cook finds himself in prison. When released on bail, he is forced to live with his mother due to the terms of his electronic tag. His mum is a successful artist who owns a mansion, but it's no holiday for Cook; he and his mum clash again and again. With few people to talk to, Cook is helped by an unlikely ally and begins to question his actions.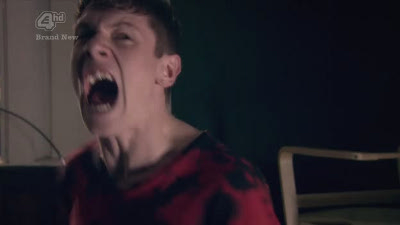 #14 - Everyone 8.62
Season 4 - Episode 8
With A-level results in for most of the gang, thoughts about the past and the future are on their minds. Slowly the gang end up in the one place that makes sense. In their final moments, they are reunited once more and anything could happen. But one thing's for sure, it will be eventful, and for some, there's no going back.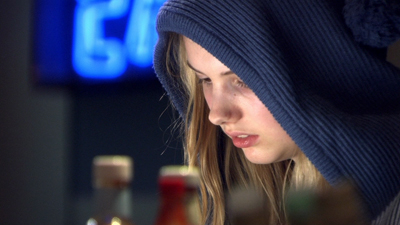 #15 - Cassie 8.58
Season 1 - Episode 2
Cassie's family and friends are too wrapped up in their own worlds to notice she is not eating and that her health is at risk. Will this change when Cassie gets to know Sid?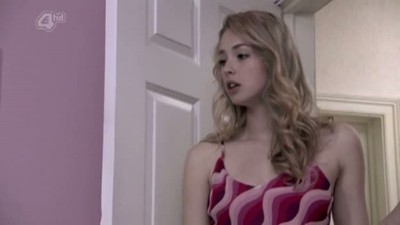 #16 - Mini 8.55
Season 6 - Episode 5
Mini's mother has hooked up with a pervy new live-in boyfriend who Mini really dislikes. To make matters worse, Alo has broken the rules of their 'no strings attached' relationship and admitted that he is in love with her. Mini decides that she needs to get away and ends up seeking refuge in the arms of her father.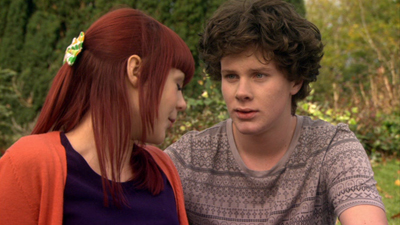 #17 - JJ 8.53
Season 3 - Episode 7
JJ's (Ollie Barbieri ) feeling lost and confused. The upset within the gang has taken its toll on him, and his fine balancing act has come unstuck. When he visits his psychiatric clinic, he just gets given more drugs. At home, his mother (Juliet Cowan) is worn out with it all, and away from the home, JJ can see his friends coming apart at the seams. With Effy (Kaya Scodelario) at such a low ebb, and the chance discovery of Cook (Jack O'Connell), Freddie (Luke Pasqualino) and Pandora's (Lisa Backwell) secrets, he feels the burden to be overwhelming. But an unlikely member of the gang - Emily (Kathryn Prescott ) - proves to be the true friend at his time of need.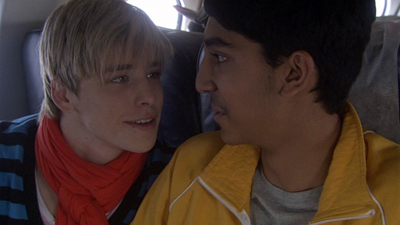 #18 - Maxxie and Anwar 8.51
Season 1 - Episode 6
A school trip to Russia provides plenty of opportunity for the testing of friendships, as Anwar's religion and Maxxie's sexuality collide.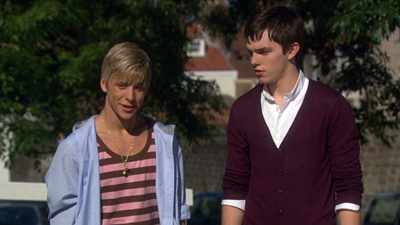 #19 - Tony and Maxxie 8.49
Season 2 - Episode 1
Tony is recovering from the massive head injury he sustained at the end of series one. Sid and Michelle are nowhere to be seen, caring for an invalid friend has just been too much for them. So Maxxie is looking after Tony for the day. But Maxxie has his own problems. He desperately wants to leave college and follow his dream to become a dancer, but his Dad Walter is giving him hell about it. Tony wants to go back to college, but his parents won't agree to that either. Their world has been rocked to its foundations and they just don't know what to do with their son. So Maxxie wants out and Tony wants in and they're going to have to help each other. That's if the gay hating, ASBO boys on Maxxie's estate don't get them first. And all the while Maxxie has a strange feeling that someone else nearby is on his case too.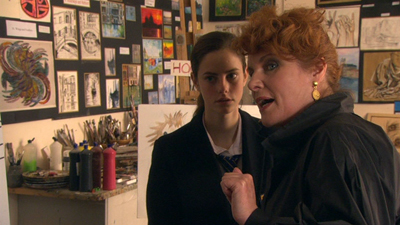 #20 - Effy 8.49
Season 2 - Episode 7
What is it about Effy? The mysterious one had a lot to deal with. The Stonem family home is in disarray, while Dad Jim is working abroad, Mum Anthea is also away, with the fairies; and Tony is moping after Michelle. On top of this, Effy has her GCSE art coursework deadline looming. So solving all her family's problems, planning her academic future, as well as sorting out the 'Tony and Michelle', 'Sid and Cassie' dilemma is all she needs right now. And then on top of this, whilst also trying to maintain her reputation for being the wildest kid on the block, she's lumbered with the new girl, spoddy Pandora. So how weird when suddenly Pandora turns out to be best friend material. Maybe the future's bright after all, Effy and Pandora's future at least.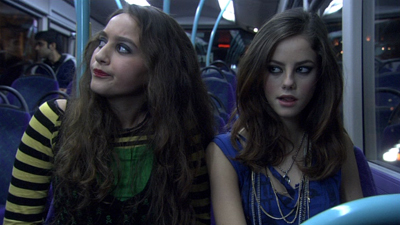 #21 - Effy 8.47
Season 1 - Episode 8
Things get dark this week as Tony's silent little sister, Effy, goes missing. Desperate to find Effy, can Tony rely on any of his old mates, or have they all shunned him forever?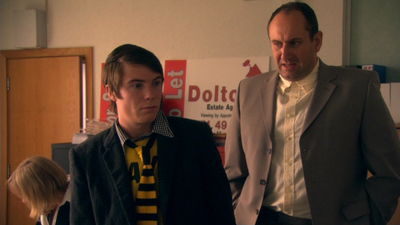 #22 - Chris 8.46
Season 2 - Episode 5
Chris' college career has been a long road full of tribulations; drugs, petty theft, non attendance and resounding failure. So when the CCTV cameras catch him shagging Buck Tooth in the Science corridor, the College Director calls time. Chris is out. And out of his college accommodation as well. Homeless, family-less, Chris is going down hill fast, until Jal steps in with a challenge. She'll try to unwind a little so long as he gets his act together and gets some focus. So Chris gets a job, several jobs, in fact every time he's fired he gets another one, and he moves into the smallest bed-sit in Bristol. So Jal's got to chill out, and wow when she does she's pretty gorgeous, and talented, and cool, and...Could Chris have had his eyes opened wider than any drug could do?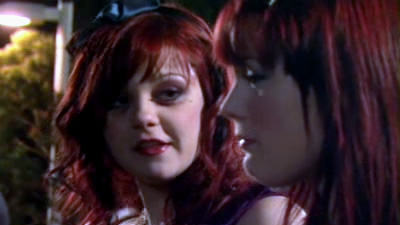 #23 - Katie And Emily 8.45
Season 3 - Episode 9
What a difference a party makes. Since their disaster in the forest, the twins' lives have descended into chaos. Katie is refusing to leave the house and must face her lack of control, while Emily is struggling with her feelings for Naomi. With the college ball approaching, a showdown is imminent.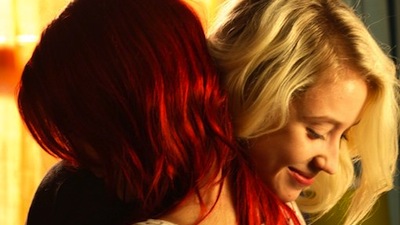 #24 - Katie 8.44
Season 4 - Episode 4
Katie Fitch has a problem. Katie's family's bankrupt, and they've got nowhere to live. And under the strain of it all, Jenna and Rob seem to be headed for splitsville and James Fitch is scared.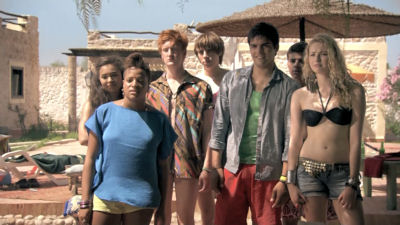 #25 - Everyone 8.41
Season 6 - Episode 1
The gang go for a holiday in Morroco together to break the ice from the summer but, by the time they arrive back to Bristol everything has changed forever. Friendships fall apart while complicated and toxic relationships begin. And there are strangers in the mix who could either save or destroy them.