Dallas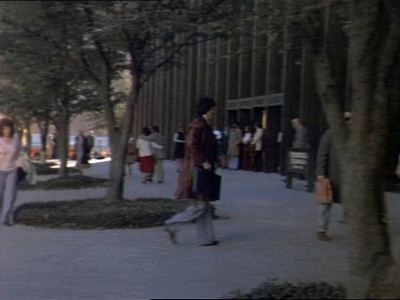 #1 - Digger's Daughter 7.76
Season 1 - Episode 1
Dallas begins with a Romeo and Juliet theme. Bobby James Ewing, the youngest of the Ewing sons, marrying Pamela Barnes. Pamela (Pam) is the daughter of Digger Barnes who just happens to be the enemy of the the head of the Ewing Family, Jock Ewing. Digger also shared a romantic past with Jock's wife Ellie. The marriage does not sit well with any of the Ewings. Sue Ellen resents the newcomer, Lucy tries to intimidate her from the beginning, and Jock is furious. J.R reacts the most strongly, trying to break up the couple by using Ray Krebbs, the ranch foreman of Southfork, to break the couple up. Ray had a brief fling with Pamela Barnes, and J.R hopes this will end the marriage.
#2 - Conundrum (1)
Season 14 - Episode 22
In this two-part episode, J.R. is on the brink of despair, holding a gun to his own head, when he's visited by an other-worldly type named Adam. He takes a mystical journey in the "It's a Wonderful Life" slant and finds out what the lives of those around him would have been like had there never been a J.R. Ewing. What he sees is a world where Gary Ewing is a successful lawyer, Cliff Barnes is vice-president of the United States, Cally Harper is a battered wife, Bobby Ewing is a wandering loser, Sue Ellen Shepard is a thriving actress, and the other Ewing son is named Jason -- and is a weasley little user and jerk. Finally, the two-parter -- and the series -- ends with a gunshot.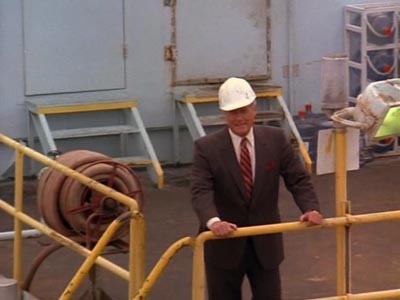 #3 - Phantom of the Oil Rig
Season 13 - Episode 1
Tension between Ewing Oil and Weststar rises in the aftermath of the European deal. April vows not to let the crank phone calls get to her. Tommy McKay returns to Dallas and shows up in Bobby's office with an apology. Miss Ellie and Clayton contine to try to resolve the mystery of the key for Jock. Bobby accuses Cliff of neglecting Ewing Oil business. Cliff goes to Charleston, South Carolina to search for Van Buren. April's sister Michelle Stevens appears and meets Bobby. Tommy plots a bomb attack.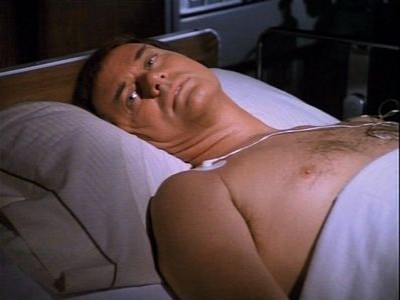 #4 - No More Mister Nice Guy (2) 7.64
Season 4 - Episode 2
Bobby agrees to run Ewing Oil in J.R.'s absence but only with Jock's support for his autonomy. Sue Ellen feels guilty that she may have shot J.R. in a drunken stupor. Bobby settles things with Marilee Stone. According to ballistics, Cliff is in the clear. Lucy meets a young medical student called Mitch Cooper. J.R. needs an operation on his spine if he ever hopes to walk again.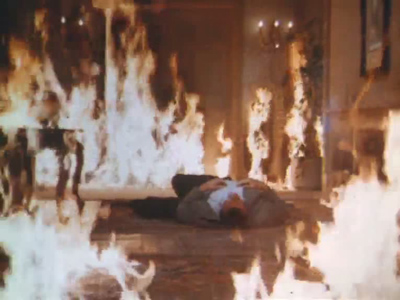 #5 - The Road Back
Season 7 - Episode 1
Bobby comes to the rescue of Ray, J.R., Sue Ellen and John Ross during the Southfork fire. Ray continues to blame J.R. for the car crash. Sue Ellen, John Ross and J.R. move into a hotel. Clayton wants to keep the news of the fire from Miss Ellie. Katherine tells J.R. that Pam filed for divorce, and he tells Katherine he'd like to have her as a sister-in-law. J.R. reminds Ray and Bobby of the sting they pulled on Driscoll. Sue Ellen overhears J.R. telling Pam that it was Driscoll who caused the car crash and she accuses J.R. of letting her think it was her. Mark is worried that the fire may bring Pam and Bobby together. Sue Ellen questions Clayton whether he'll be joining the family. Mickey wakes up from his coma. J.R. and Bobby meet with Harve Smithfield to end the fight for Ewing Oil..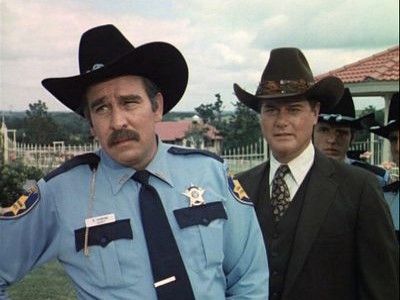 #6 - Missing Heir 7.27
Season 5 - Episode 1
The identity of the dead woman floating in the pool is revealed. J.R. and Cliff accuse each other of murder and both are questioned by the police. Sue Ellen's plan succeeds, leaving J.R. furious. Ray and Donna discuss money. Cliff's actions have cost his career dear. With John Ross away, Pam begins to sink into a depression.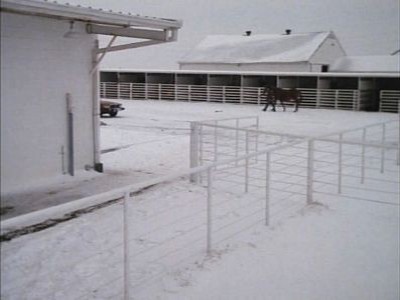 #7 - The Lesson 7.67
Season 1 - Episode 2
Lucy Ewing is skipping school, and spending most of her time in the hayloft with Ray Krebbs. Pam, still not fitting in with the Ewing Clan, decides Lucy is her ticket in. Pam decides she will 'mother' Lucy and get her back in school. Lucy doesn't like her Aunt's interference, and up's the anti by claiming the guidance counselor sexually assaulted her. Pam, in the first of the 'Pam saves the day' episodes, finds out the truth and gets Lucy to tell the truth and return to school.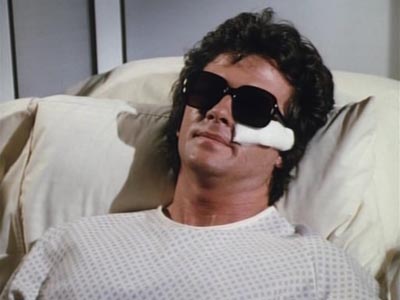 #8 - Killer at Large
Season 8 - Episode 1
Afton finds Bobby shot in J.R.'s office. Lucy suspects J.R. framed Peter. Ray tries to warn J.R. against Randolph. Sue Ellen and J.R. have a new "marital arrangement" after the showdown with Peter. Lucy, J.R., and Sue Ellen rush to Dallas Memorial where Bobby undergoes an operation. J.R. realizes the killer was after him. Tract 340 comes in and Cliff is delighted. Bobby is blinded by the bullet wound. Marilee is angry with J.R. after Cliff strikes oil. Afton suspects Cliff shot Bobby. Jenna and Pam meet by Bobby's hospital bed. An attempt is made on J.R.'s life. Afton leaves Cliff. Pam stops Katherine from going into the hospital to see Bobby. Marilee seduces Cliff. Bobby is skeptical about J.R. "watching" Ewing Oil business while he's away. J.R. and Bobby learn that the killer is still at large.
#9 - Changing of the Guard 7.44
Season 6 - Episode 1
Miss Ellie, Bobby and Lucy vote to have J.R. removed as president of Ewing Oil. J.R. learns Christopher is not his baby. Rebecca, Afton and Pam visit Cliff who is in a coma in the hospital. Ewing Oil gets new offices. Bobby meets oilwoman Holly Harwood. Lucy learns she is pregnant with Roger's baby. J.R. accepts Holly's offer to run Harwood Oil.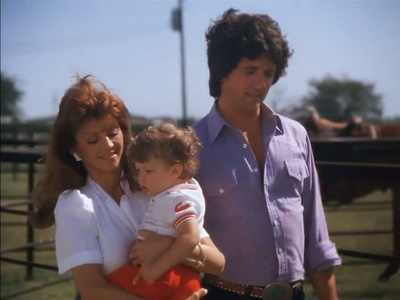 #10 - The Long Goodbye 7.83
Season 7 - Episode 2
Sue Ellen tells J.R. she wants separate bedrooms and separate lives. Bobby tells Pam the battle for Ewing Oil is over and he wants her back at the ranch. Mickey tells Lucy at the hospital that when he gets out, he wants to marry her. Katherine is shocked to learn that Pam is seeing Bobby again. Clayton tells Bobby that Miss Ellie wants him to look after Southfork till she gets back. Cliff is angry when he learns of Pam's reconciliation with Bobby. Mickey learns that he is permanently paralysed, J.R. and Katherine plot to prevent Bobby and Pam from getting back together. Mark tells Pam that he will not wait much longer for her to decide about marriage. J.R. threatens Pam to prevent the reconciliation with Bobby.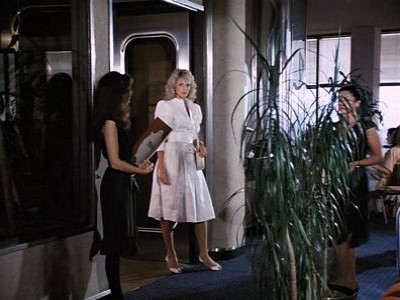 #11 - Where There's a Will
Season 6 - Episode 2
Pam gives Cliff some home truths. Bobby makes some needed cutbacks at Ewing Oil. J.R. is tries to see Jock's will by using Serena and blackmailing Harve Smithfield's son-in-law. Cliff recovers in the hospital and gets a visit from Sue Ellen. Ray gets a letter from Aunt Lilly about Amos Krebbs' ill health. Lucy tells Pam about her pregnancy. Cliff leaves the hospital. Sue Ellen is having second thoughts about marrying J.R. and visits Clayton at the Southern Cross Ranch. Marilee offers Cliff a job.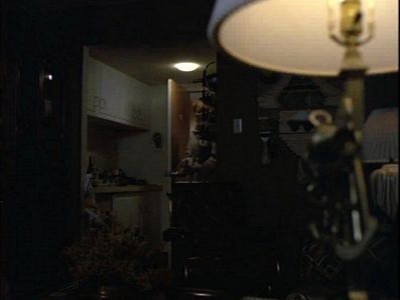 #12 - Spy in the House 7.85
Season 1 - Episode 3
Cliff Barnes, Pam's brother is not pleased that his sister has married a Ewing. A document Bobby asked Pam to bring to Ewing Oil ends up in Cliff's hands, so all the Ewings blame Pam. Is she a Spy in the House?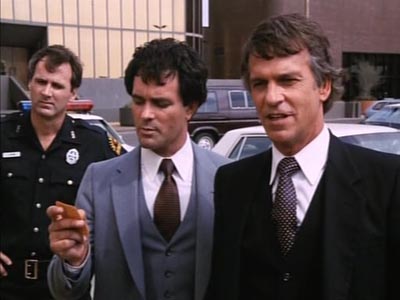 #13 - Battle Lines
Season 8 - Episode 2
J.R. suspects Cliff Barnes in the shooting of Bobby and he pressures the police to find answers fast. Vaughn Leland tries to patronize Cliff but he threatens to file a complaint against Vaughn about unfair banking. Pam questions Cliff about his marrying Afton. Bobby asks Ray and Donna to check the office phones for bugs. Bobby tells Jenna they can't get married until he regains his sight. Sue Ellen is touched by J.R.'s brotherly loyalty during Bobby's incapacitation. Cliff and Sly have an honest exchange about J.R.'s setup. Bobby fears J.R. will take advantage of his absence at Ewing Oil and he asks Donna to watch over things for him at the office. J.R. asks Sue Ellen whether it was her who tried to kill him. Sue Ellen reveals to J.R. that there was no "affair" with Peter Richards. Pam tells Bobby about Katherine's devious trick in writing the letter which led to their divorce. Donna and J.R. draw their battle lines, as do Pamela and Jenna. Cliff celebrates his offshore strike with Jordan Lee.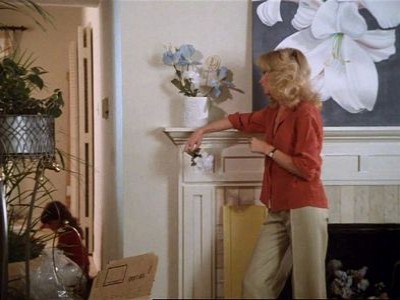 #14 - Old Acquaintance 7.45
Season 2 - Episode 3
Jenna Wade, Bobby's former love, returns to his life. She is trouble, and she and her daughter need his help. Bobby believes her daughter, Charlie, might be his, but Jenna will not confirm. J.R sees this as an opportunity to rid Southfork of Pam, and encourages Jenna to go after Bobby.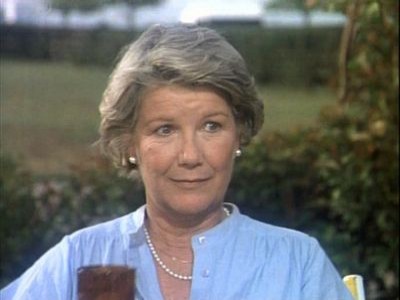 #15 - The Silent Killer 8.05
Season 3 - Episode 3
Sue Ellen's mother, and predatory sister, Kristin, arrive at Southfork for a visit to see baby John Ross, much to Lucy's displeasure. Digger Barnes is back in Dallas visiting Cliff and Pam, but he's not well. He's diagnosed with a genetic disease which affects the whole family. Though they know that John Ross may be Cliff's son, he and Pam decide to keep the disease a secret. Meanwhile, J.R starts to take a closer look at Sue Ellen's baby sister...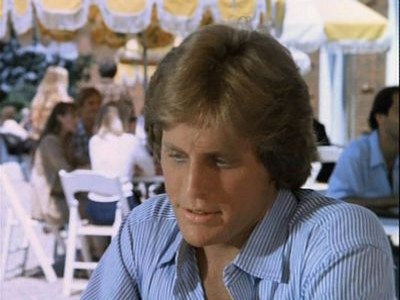 #16 - Nightmare 7.67
Season 4 - Episode 3
Sue Ellen is having recurrent nightmares about J.R.'s shooting, whilst the man himself fights to overcome the helplessness of his paralysis. Bobby finds that his efforts to run Ewing Oil are thwarted by J.R., even from his hospital bed. Kristin is being extra nice to Sue Ellen. Lucy continues to see Mitch. Jock finds J.R.s gun in his wardrobe - it's been fired twice.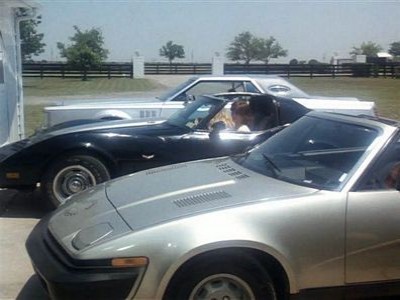 #17 - Whatever Happened to Baby John? (1)
Season 3 - Episode 1
Sue Ellen returns home from the hospital, but is not a thrilled new mom. The family worries she is sinking into depression, not caring about anything, including her new baby. J.R begins to mentor Dallas's newest lawyer, Alan Beam. The rest of the family, minus Sue Ellen, take frequent trips into the hospital to visit John Ross, still too weak to come home. Unfortunately, this does not go on for long because JR and Sue Ellen learn from a group of reporters that John Ross has been kidnapped...
#18 - No Greater Love
Season 12 - Episode 2
Clayton wants to sell his refineries to Bobby. John Ross questions his mother about why she shot J.R. J.R. fires Harry McSween and moves back to Southfork to gain an advantage in his fight for permanent custody over John Ross. Tammy Miller reappears in Bobby's life. Sue Ellen buys a new house and moves in with John Ross. Miss Ellie and Clayton socialize with Carter McKay. Cliff decides to get out of the oil business. John Ross gets beaten up by kids at school because of his mother shooting J.R. Mitch comes to Southfork and asks Lucy to come back home. April tells Bobby that Cliff lied about seeing Pam. A drunk Bobby appears at Tammy's place. Mitch's job puts a strain on his marriage to Lucy. Sue Ellen decides to let John Ross live at Southfork but she vows to eventually even the score with J.R.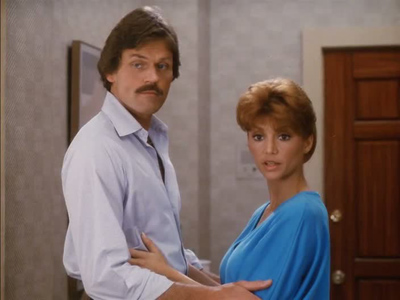 #19 - The Letter
Season 7 - Episode 3
Katherine pressures Pam to leave Bobby for good, with J.R.'s help. Sue Ellen thinks John Ross needs psychological counseling. In a conversation with Katherine, J.R. makes it sound like he's not sincere about having ended the fight with Bobby for control of Ewing Oil. The child psychologist tells Sue Ellen she should resolve her problems with J.R. Ray feels like everything bad that happened to Mickey is his fault. Katherine tricks Pam into signing a letter; She then reads the letter to Bobby. making it look like Pam had told her lawyer that both she and Bobby would be better off if he would just let her go. The child psychologist recommends a day camp for John Ross. At the camp, Sue Ellen and J.R. meet Peter Richards who will be taking care of little John Ross. Pam tells Katherine that she wants to go back to Bobby and not let J.R. intimidate her. Bobby has a fateful meeting with Pam.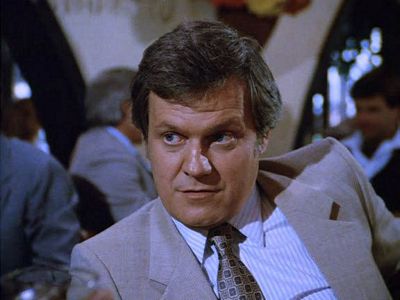 #20 - Billion Dollar Question 7.56
Season 6 - Episode 3
The Ewings get an invitation for another Oil Barons Ball. Lucy has an abortion. Cliff cautiously accepts Marilee's job offer. J.R. pressures Miss Ellie to open Jock's will and tries to use an IRS agent to put pressures on Bobby. Miss Ellie decides to socialize again. Holly Harwood rebuff's J.R's sexual advances. Ray gets news of Amos Krebbs' death. J.R. visits Sue Ellen at Clayton's ranch. Clayton learns Dusty is coming back.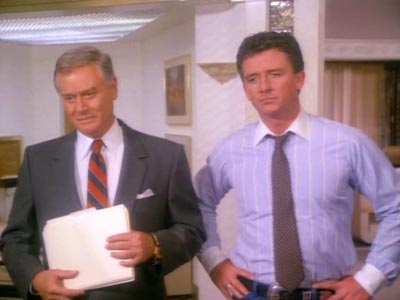 #21 - Cry Me a River of Oil
Season 13 - Episode 3
J.R. meets AL Halliday who offers to sell him a tanker with an accident record. Cally learns about J.R.'s past romance with April and she confronts both of them about it. Michelle shows up for dinner with Cliff instead of April. Miss Ellie and Clayton ask Jordan Lee about early oil days in Texas and he tells them about a town called Pride where Jock Ewing had his first strike. Rolf Brundin falls victim of Tommy McKay's deadly vengeance. April's past romance with J.R. puts a strain on her friendship with Cally and she decides to move out of Southfork and go back to her place.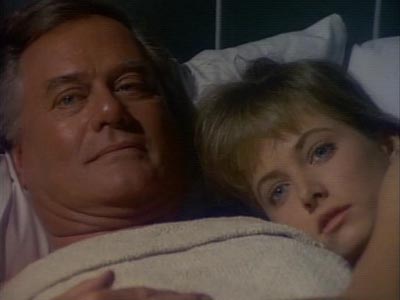 #22 - The Call of the Wild
Season 12 - Episode 3
J.R., Bobby, Christopher,and John Ross go on a hunting trip to Haleyville on the Arkansas/Louisiana border. J.R. and Bobby reminisce about old times but Lucy resents that they ignore her father Gary. Sue Ellen wants to see Cliff to get back at J.R. Casey strikes oil and shares his joy with April. In Haleyville J.R. meets a waitress called Cally Harper. Cliff wants to sell Barnes/ Wentworth to Jordan Lee. Cliff and April have a fight. J.R. promises Cally a new life. Casey tells Sly Lovegren that she'll always be just a secretary. Lucy tells Casey that she's not ready for a new relationship. Cally questions J.R. about his marriage. J.R. wants to take Cally to Southfork. J.R. is scared when Cally's brothers find him in bed with her.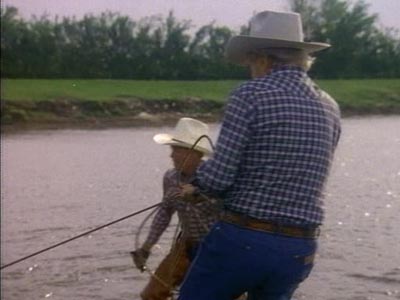 #23 - After the Fall: Digger Redux
Season 11 - Episode 2
Miss Ellie confides in Ray over Clayton's heart problem. Upset about Pam's injuries, Cliff finds a bar where he meets Dandy Dandridge, who reminds him of his father, Digger. J.R. tries to get Bobby interested in doing business again. Sue Ellen meets with Nicholas Pearce for some business advice. Christopher want's to see his mother. Pam gets an unwelcome hospital visitor.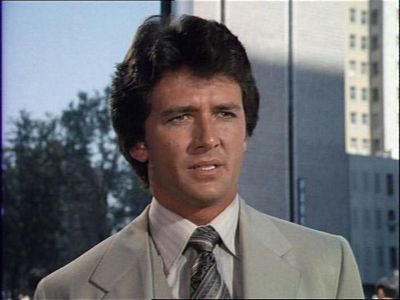 #24 - Who Done It? 8.10
Season 4 - Episode 4
Sue Ellen's fingerprints are identified on the gun that was used to shoot J.R. and she is arrested. Feeling abandoned by the family, her bail is posted by an unknown source and she seeks solace from Kristin. Bobby continues to find obstacles to him doing business. Dr Ellby puts Sue Ellen under hypnosis to try and remember what happened the night J.R. was shot. What she remembers solves the mystery of "Who Shot J.R."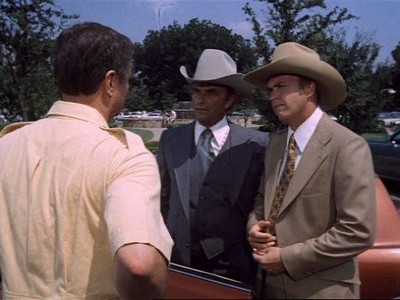 #25 - Bypass
Season 2 - Episode 4
Bobby questions his role at Ewing Oil, as J.R's way of doing business does not sit well with him. Jock does not support this, and confronts J.R. During the discussion, Jock suffers a heart attack. Bobby deals with his father's illness, by joining Ray working at Southfork. Jock knows J.R is not telling him everything, and wants Bobby back to keep things on the straight and narrow at Ewing Oil, the company he started. While in the hospital, Jock finds out he needs open heart surgery. All the Ewings are there to support the patriarch of the family.