The BEST Episodes of You're Under Arrest!
Every episode ever - ranked by fan votes!
Last Updated: Jul 4, 2020
Welcome to Bokuto Station, where the prettiest policewoman is actually *gasp* a man, and where the officers are always more than happy to help. Getting past their initial differences, Natsumi and Miyuki are now happy partners. From pursuing traffic offenders to trying to apprehend a car theft ring, the girls get a load of the different aspects of being a police officer. Picking up where the OAV series leaves off, more insights are provided with regards to our two heroines' personal lives as well as their relationships to the people around them. You'e Under Arrest TV brings you more "serious" cases to solve, more action, and definitely more humor.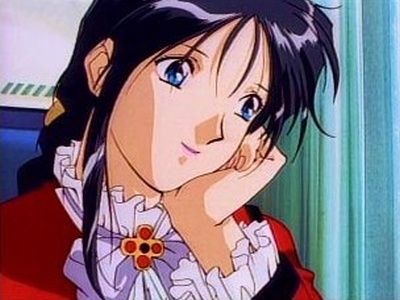 #1 - Love's Highway Stars
Season 1 - Episode 3 - Aired Jun 25, 1995
Confusion and gossip collide in Ken and Miyuki's relationship. While Ken's inability to ask Miyuki out continue to surface, the women of Bokuto plot and scheme to get Ken and Miyuki together. Unbeknownst to the women of Bokuto Station, Miyuki is on her way to a reunuion so their plans to get her together with Ken have been crushed. While Miyuki is dealing with her reunion, Natsumi convinces Ken and they both ride after Miyuki. After Natsumi gets herself drunk and decides to spend the rest of the night with Ken, the gossip-mill runs into overtime as the rumors about Natsumi, Miyuki and Ken start flying. This forces the captain to order Ken and Miyuki on a date after the tension between this love triangle to rage.
2 votes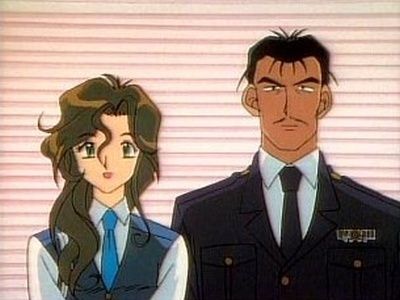 #2 - A Beauty To Be Reckoned With - Her Name is Aoi
Season 1 - Episode 5 - Aired Nov 2, 1996
Bukotou station receives a new officer, Aoi Futaba, who turns out to be an undercover guy who's worked so long as a gal that he's a transvestite now, and a very pretty one at that. The entire station, except for the Chief, is uncomfortable with her presence, but the gang get to see Aoi's true colors when Aoi's old girlfriend arrives asking for help, not knowing who Aoi is.
2 votes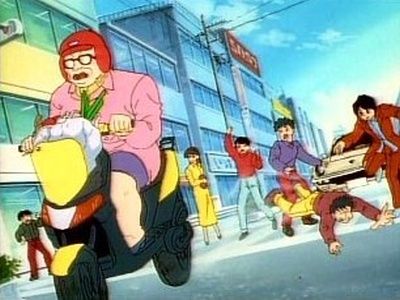 #3 - The Outlaw Scooter Mama
Season 1 - Episode 10 - Aired Dec 7, 1996
A wave of motor scooter thefts hits the Bokutou district. The squad is also driven crazy by an outrageous woman, known as the Scooter Mama, who is obsessed with rushing off to every short term bargain sale in town, and breaking every traffic law along the way. And when Scooter Mama's scooter is stolen, Miyuki and Natsumi are in for the ride of their life as they attempt to track down the thieves.
2 votes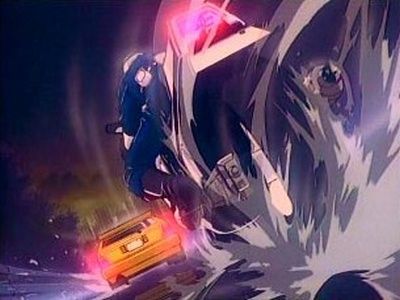 #4 - Tokyo Typhoon Rally
Season 1 - Episode 2 - Aired Jan 21, 1995
With a severe storm about to hit the Bokuto Precinct, Natsumi and Miyuki have their hands full with a reckless driver terrorizing the city streets. It seems to happen everytime a typhoon hits the Tokyo area. Dedicated to helping a very sick kitten, whom Natsumi has named chibi, the two policewomen try to figure out why she's sick. Then Miyuki discovers that chibi is pregnant. Meanwhile, Nakajima asks Miyuki for some help which happens to send Yoriko's gossip mill racing into overtime. That help he asks for is to enhance his motorcycle to it will work better in the rain-storm. Miyuki happens to enlist the aid of the gossip-mill, Yoriko and Natsumi into enhancing Nakajima's bike. While Nakajima is racing against the reckless driver, Miyuki and Natsumi are left cleaning up the accidents that the driver is leaving behind. This also has left the two young officers to attend to a pregnant chibi as they attempt to get the small kitten to a vet while Nakajima is left to the driver.
3 votes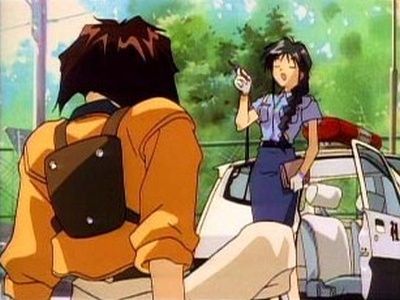 #5 - And So They Met
Season 1 - Episode 1 - Aired Sep 24, 1994
Running late for work, Natsumi Tsujimoto makes the attempt to avoid being busted by her soon-to-be partner. A short time later, she's stopped dead in her tracks, trying to avoid hitting a small kitten with her motorized bike. Thinking her decision through, she tells her assigned partner, Miyuki Kobayakawa, that she doesn't think the partnership is going to work because they're two different people. Before she comes to a decision over this a strange, wreckless driver causes some havok with these two new officers as the "Fox" gives them a little more than they bargained for. After defusing the situation, Natsumi agrees to give their partnership a chance. All of this, on Officer Tsujimoto's first day of work.
5 votes
#6 - Santa Claus Panic
Season 1 - Episode 11 - Aired Dec 14, 1996
In the Christmas season, a wave of burglaries puts Santa Claus at the top of Miyuki and Natsumi's priority list as they try to hunt down the thief and hopefully restore a little girl's faith in Santa Claus. To complicate things, the vigilante hero Strike-Man decides to spread some Christmas cheer of his own as the one and only Santa-Man. Will the duo be able to solve the crime before Christmas arrives and Santa disappears for another year?
2 votes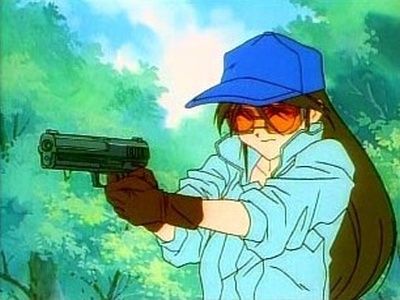 #7 - Up Against Chie Sagami-Ono ... Again!
Season 1 - Episode 15 - Aired Jan 11, 1997
Chie returns to challenge Yoriko to a game of paintball. Meanwhile two thieves hide on the grounds and think that everything's real!
3 votes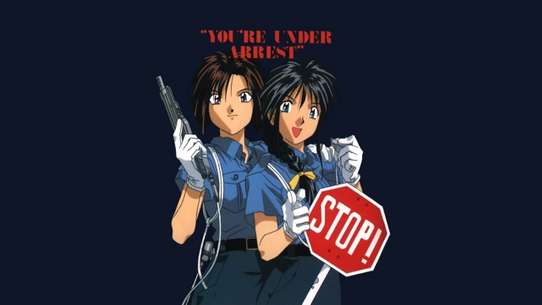 #8 - Intense Chase Prologue
Season 3 - Episode 1 - Aired Oct 4, 2007
On the airplane flight back to Tokyo, Miyuki meets and befriends a young boy who seems to be traveling alone. Natsumi has been training with the JSDF Rangers and is on her way back to Tokyo as well. But when Miyuki arrives at Tokyo, a man tries to take the boy, and given the boy's reaction, it looks like abduction. Miyuki gets the boy back, and makes a run for it by car, but the guy pursues in a black sedan representative of the Yakuza mafia.
3 votes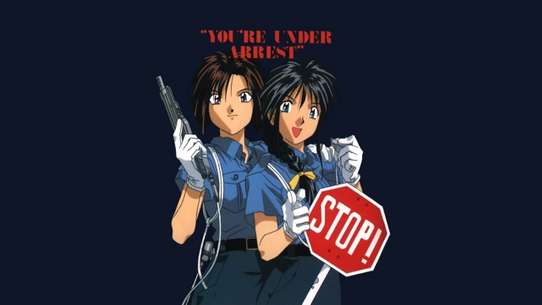 #9 - The Little Samurai
Season 3 - Episode 2 - Aired Oct 11, 2007
As Miyuki and Natsumi get settled back at Bokuto Station, they have to deal with Randy, a billionaire's 12-year old son who has been pursued by the Yakuza.
3 votes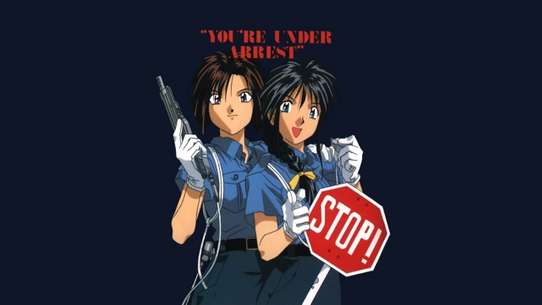 #10 - Strong Arm! Parking Violation Wrestler
Season 3 - Episode 3 - Aired Oct 18, 2007
Bokuto station gets excited after Detective Tokuno brings over some taiyaki from a popular shop. But the shop is having trouble as someone has been moving cars off the road and stacking them against the wall.
3 votes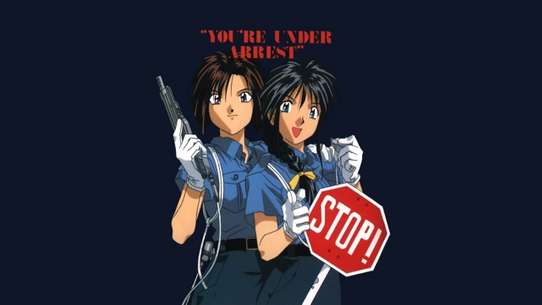 #11 - Bokuto naïve reserve
Season 3 - Episode 20 - Aired Mar 6, 2008
Miyuki attends a wedding in Okinawa of one of her classmates, and the gang get concerned about whether Miyuki will meet up with one of her first loves. What will Nakajima do?
2 votes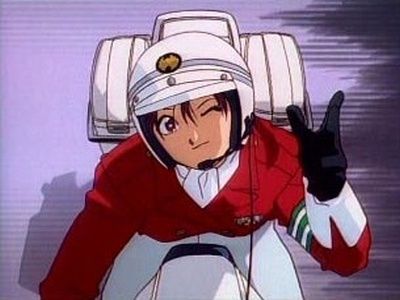 #12 - On The Road Again
Season 1 - Episode 4 - Aired Nov 25, 1995
Natsumi is considered to join an honor guard police squad in the upcoming parade. Could this be the end of the partnership between Miyuki and Natsumi?
4 votes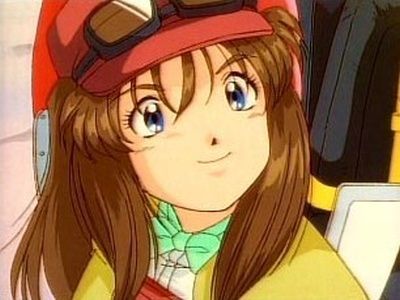 #13 - That 20-Year-Old is My Mother!
Season 1 - Episode 17 - Aired Jan 25, 1997
Introduces Sena, who is Nakajima's dad's new wife.
2 votes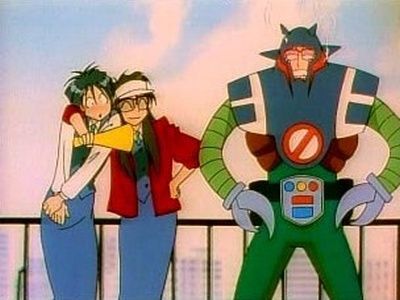 #14 - Fight! Traffic Combat Team OB3!
Season 1 - Episode 20 - Aired Feb 15, 1997
The team has to put on a play about traffic safety and...well, encounter a bunch of deranged weirdos.
2 votes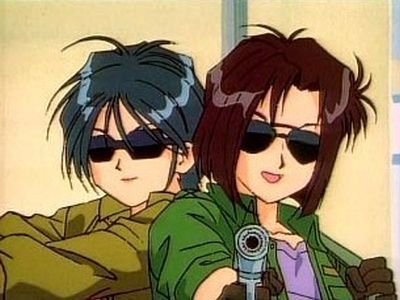 #15 - The Bank Robbery Task Force Manual!
Season 1 - Episode 21 - Aired Feb 22, 1997
Miyuki and Natsumi rob a bank. It's supposed to be a simple training exercise, but they make it extremely difficult for the police
2 votes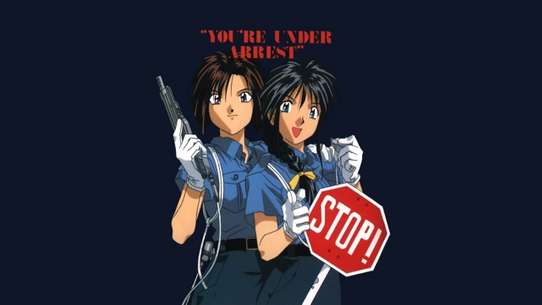 #16 - Run, Strike Man, Run!
Season 1 - Episode 25 - Aired Mar 22, 1997
A pair of con artists convince Strike Man to rob a loan company.
2 votes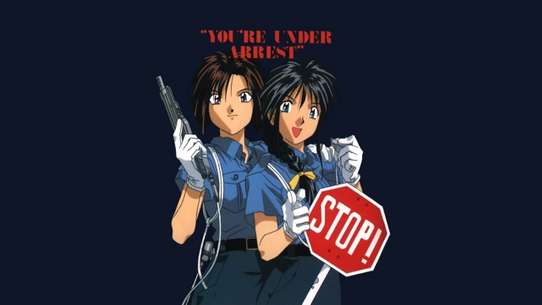 #17 - The ABC's of Driving
Season 1 - Episode 27 - Aired Apr 5, 1997
Natsumi tries to get her driver's license. Nobody wants to see this happen.
2 votes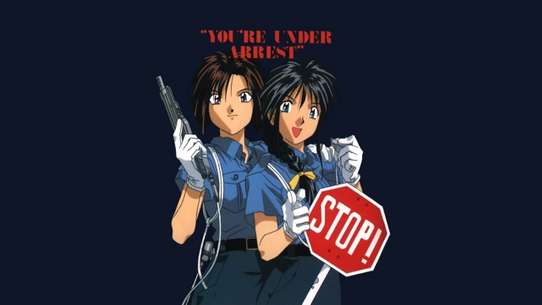 #18 - Chase Down Imposter No. 704
Season 1 - Episode 28 - Aired Apr 12, 1997
The officers must check on the elderly in the neighborhood, plus look for an imposter robbing the elderly.
2 votes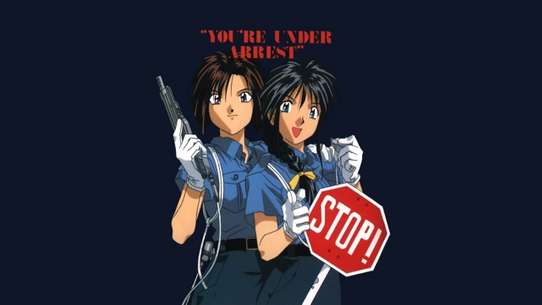 #19 - A Rival Appears: A Heated Race
Season 1 - Episode 29 - Aired Apr 19, 1997
Sena's cousin Yuichi comes to town and Sena hatches a plan to use him to get Nakajima and Miyuki closer together.
2 votes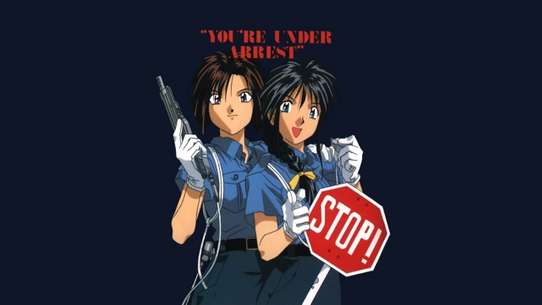 #20 - Ah! The Springtime of Beach Volleyball Man's Youth
Season 1 - Episode 39 - Aired Jun 28, 1997
The gang all head to the beach for vacation, as does Strike Man, who now calls himself the Beach Volleyball Man!
2 votes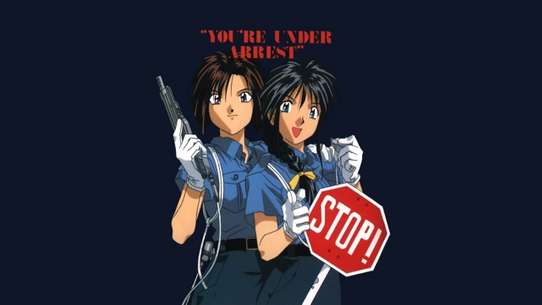 #21 - Car-Lock Baby
Season 3 - Episode 5 - Aired Nov 1, 2007
A string of car break-ins has been going on at different public parking lots, and the Chief of Bakuto Station puts everyone on alert. But this time the guy who has been responsible finds a baby that was neglectfully locked in a car. The mom goes into a panic when she comes back and finds her car broken into and the baby missing.
2 votes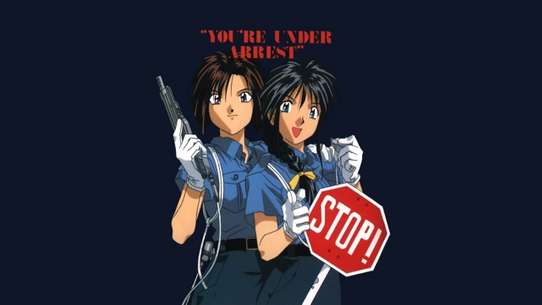 #22 - Chase the Mysterious Taxi!
Season 3 - Episode 7 - Aired Nov 15, 2007
A taxi cab has been taking advantage of women who have gotten drunk and needed rides home by driving them away from the district and robbing them. Bokuto station has taxi inspections, but are unable to find the culprit. Miyuki uses her detective knowledge to guess a lead on the taxi's next hit, and Natsumi decides to get drunk as her tactic.
2 votes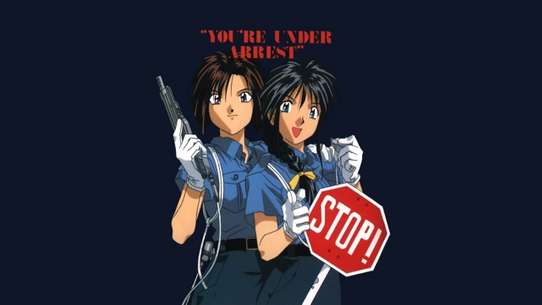 #23 - The Cursed Garbage Processing Plant
Season 3 - Episode 13 - Aired Jan 10, 2008
Illegal garbage dumping hits the Bokuto district. Miyuki and Natsumi help Yoriko and Aoi investigate an abandoned recycling plant that has been overrun with trash, but Yoriko and Aoi have heard rumors that it is haunted.
2 votes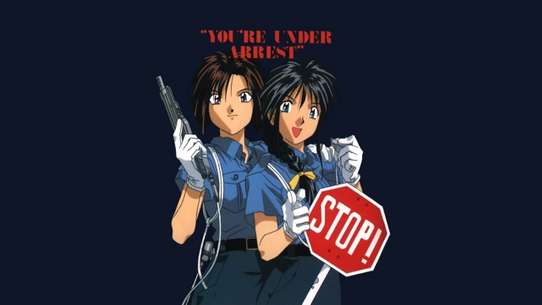 #24 - Intense 24 hours at the Bokuto Station
Season 3 - Episode 15 - Aired Jan 24, 2008
A film group wants to chronicle the daily life of a Bokuto Traffic department. After following the girls, the Chief, and Ken around, they conclude that the footage is rather droll and routine, so the director comes up with a plan. Miyuki and Natsumi are to be in the final scene, but while they pose, they spot a man on a rooftop about to jump.
2 votes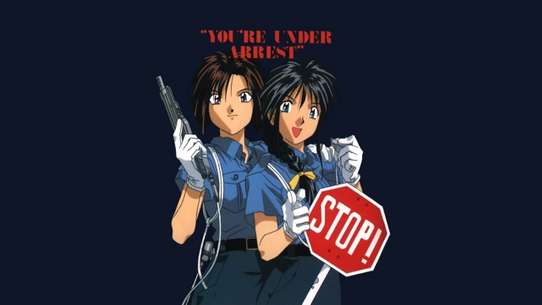 #25 - The bond that cannot be transferred
Season 3 - Episode 19 - Aired Feb 28, 2008
Nakajima and Miyuki undergo some trouble in their relationship.
2 votes