The BEST Episodes of Yonderland
Every episode ever - ranked by fan votes!
Last Updated: Sep 25, 2019
A bored young mum steps through a portal and discovers a world of incompetent knights, monks who are incapable of lying, and a race of people intent on firing the cleverest amongst them into the sun.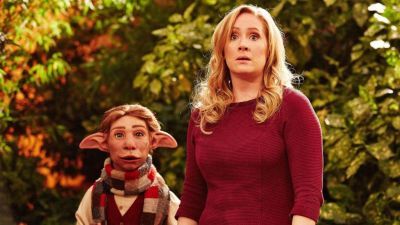 #1 - Careful What You Wish For
Season 2 - Episode 8
The discovery of a special fruit tree that grants wishes appears to be a miracle for Yonderland as its people prepare to fight for their survival against the evil Imperatrix. However, the tree falls into the hands of the greedy and hapless Elders, who decide gold, women and jewels prove a bigger priority than peace. As always, it's up to Debbie to intervene..
44 votes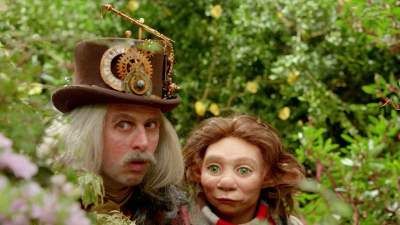 #2 - The Time Being
Season 3 - Episode 8
The action picks up with Cuddly Dick attempting to maintain control of the local population in every devious way imaginable.
42 votes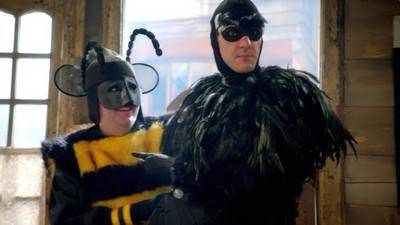 #3 - The Bird & the Bee
Season 3 - Episode 3
Cuddly Dick seizes control of the press, Debbie attempts to restore Yonderland's faith in her and a fed up Negatus decides to goes it alone.
49 votes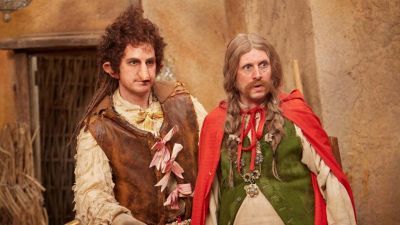 #4 - The Last Fahl
Season 2 - Episode 7
Debbie is called to Yonderland when the Elders hear news that a vicious monster is placing the life of the last Fahl at risk
50 votes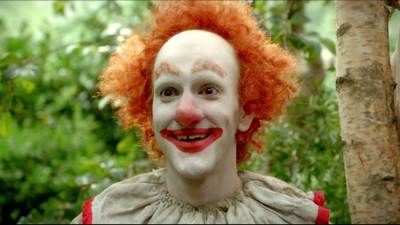 #5 - Boo
Season 3 - Episode 4
Debbie continues her quest to win back the hearts of Yonderland's people and reveal Cuddly Dick's true colours. Meanwhile, Negatus meets his scary new cell mate.
45 votes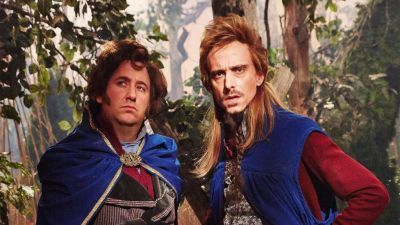 #6 - Up the Workers
Season 2 - Episode 4
Debbie discovers a sweatshop run by newly-educated Ninnies. Plus, a message from Yonderland reveals alarming information about Debbie's past.
47 votes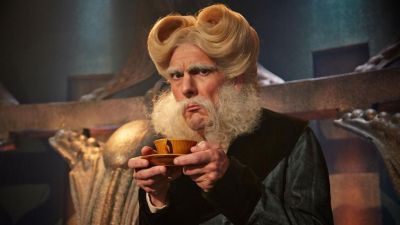 #7 - Panic in the Streets of Yonderland
Season 2 - Episode 1
Imperatrix's presence brings rioting to the streets on Yonderland and sends the Elders into lockdown.
63 votes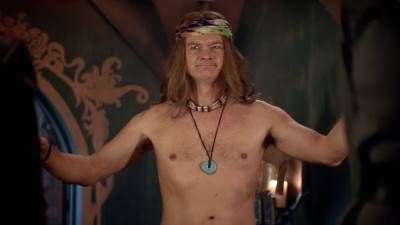 #8 - Elders 11
Season 3 - Episode 2
Cuddly Dick overthrows the Elders to seize control of Yonderland, leading Debbie on a daring rescue mission.
45 votes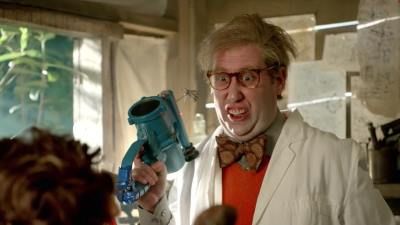 #9 - Swapsies
Season 3 - Episode 6
Debbie successfully breaks Negatus out of prison and he immediately embarks on a mission to infiltrate Cuddly Dick's chamber and spy on behalf of the Elders.
46 votes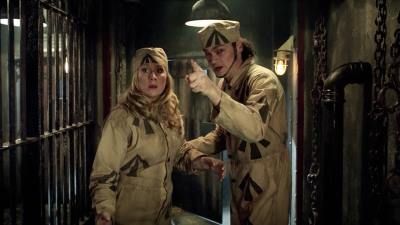 #10 - The Negatus Redemption
Season 3 - Episode 5
Debbie and the Elders attempt to break Negatus out of jail on their way to confront Cuddly Dick about the mysterious disappearance of Yonderland's citizens.
43 votes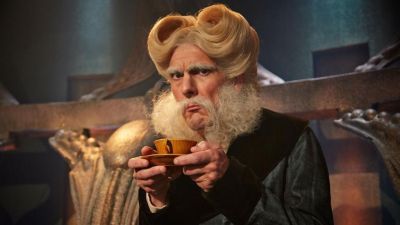 #11 - Game of Crones
Season 2 - Episode 6
Peter has got over his fear that his house is haunted. However, when he discovers male shoes at the end of the bed, he is left with a whole new worry.
44 votes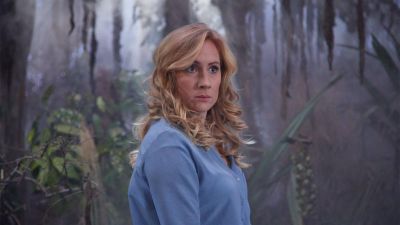 #12 - A Vicious Circle
Season 2 - Episode 3
Ellis of Woolworth mistakenly believes that Debbie is to blame for his brother's fate.
56 votes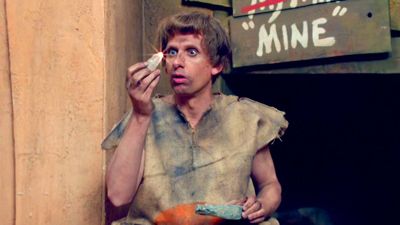 #13 - The Heart Of The Sun
Season 1 - Episode 7
Used to expecting the unexpected in Yonderland, Debbie is captured and taken to Ninny village
54 votes
Writers:
Laurence Rickard

,
Ben Willbond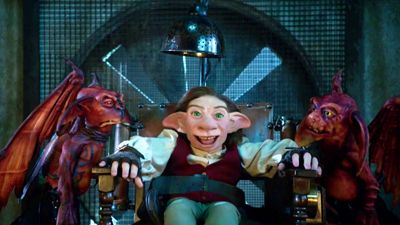 #14 - Dirty Ernie
Season 1 - Episode 8
When inadequate overlord Negatus kidnaps Elf, the elf, it's time for housewife and alternate-realm messiah Debbie to put together a raggle-taggle gang of chancers and get her friend back. The pathologically polite swordsmen, the monks who learnt to lie and became estate agents, and the magician with anger issues all join Debbie on another trek through the enchanted forest.
51 votes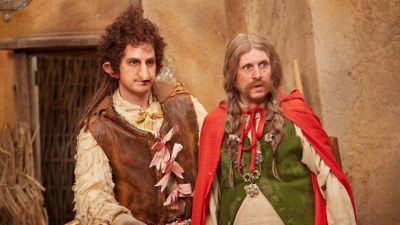 #15 - The Winging Detective
Season 2 - Episode 2
A murder at the Meadowlands Festival calls for the (not-so-genius) mind of Yonderland's finest (or, rather, only) detective.
60 votes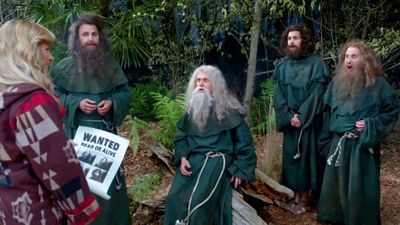 #16 - Reformation
Season 1 - Episode 3
Debbie learns that honesty isn't always the best policy when she helps a group of truth-telling monks who get on the wrong side of Negatus.
66 votes
Writers:
Jim Howick

,
Laurence Rickard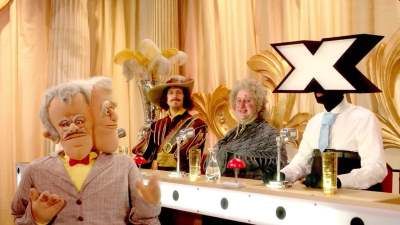 #17 - Miss Smashing
Season 3 - Episode 7
When Debbie finds out that contestants of a reality TV competition are disappearing, she begins to suspect Cuddly Dick of foul play.
43 votes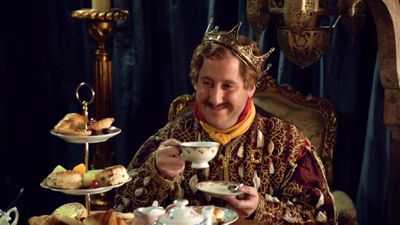 #18 - The Idiot King
Season 1 - Episode 6
Debbie teams up with a self-centred royal to find something tucked away in a distant tomb. Back in Maddox, Elf tries his hand at housework.
52 votes
#19 - Nanny La Roo
Season 2 - Episode 5
Refusing to be banished from Yonderland, Debbie is reunited with her eccentric childhood nanny when she and Elf visit her old home.
48 votes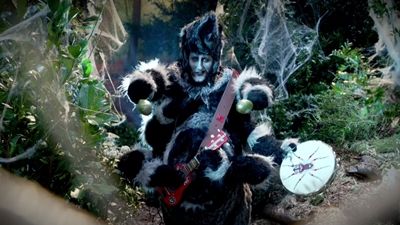 #20 - A Rising Tide
Season 3 - Episode 1
Yonderland's inhabitants, including Cuddly Dick look forward to a bright new future.
57 votes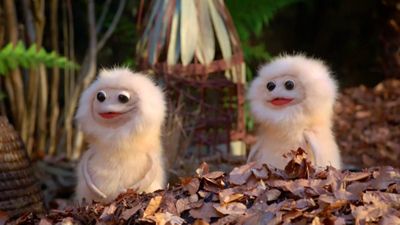 #21 - Closing The Portal
Season 1 - Episode 5
Debbie tells Elf that she's had enough and wants her life back. The only way to close the portal, though, is to complete one last quest.
56 votes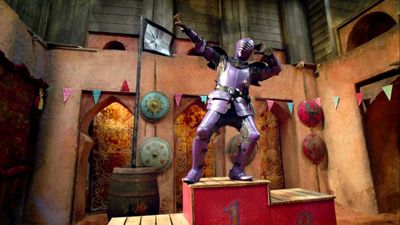 #22 - The Ultimate Prize
Season 1 - Episode 4
Excitement bubbles as residents prepare for Ye Grand Tournament, until the firm favourite is forced to drop out. Can Debbie set things right?
55 votes
Writers:
Laurence Rickard

,
Ben Willbond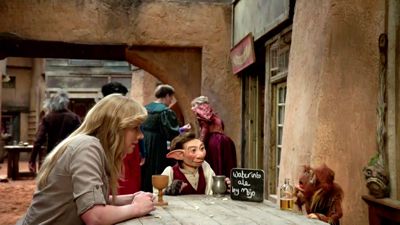 #23 - Wizard Bradley
Season 1 - Episode 2
Debbie heads to the Temple of Tombs to retrieve the second scroll, but, to get there, she needs the help of a wizard who has lost his Mojo.
81 votes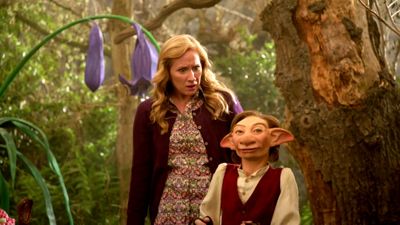 #24 - The Chosen Mum
Season 1 - Episode 1
An ordinary mum who is plunged into an extraordinary world.
105 votes
Writers:
Laurence Rickard

,
Ben Willbond