The BEST Episodes of White Rabbit Project
Every episode ever - ranked by fan votes!
Last Updated: May 21, 2020
Byron, Belleci, and Imahara will be using their scientific sleuth skills honed on Mythbusters for White Rabbit Project. In the Netflix series, the three head down the rabbit hole to investigate weird and wonderful events from pop culture, science, and history. Under their microscope are topics as diverse as jailbreaks, superpower technology, heists, and crazy World War II weapons. In each episode the hosts immerse themselves in experiments, builds, and tests as they sleuth the truth behind these and other well googled themes.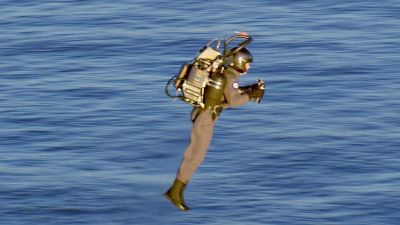 #1 - Where's My Hoverboard?
Season 1 - Episode 8 - Aired Dec 9, 2016
For years, sci-fi has promised us jet packs, holograms, X-ray glasses and other amazing inventions. Which one is closest to becoming a reality?
250 votes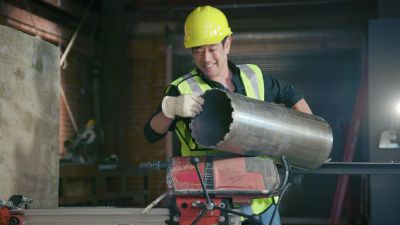 #2 - Heist!
Season 1 - Episode 5 - Aired Dec 9, 2016
International hackers, an aviation-savvy hijacker and a gang of bank-robbing granddads mount some of the world's most daring and ingenious heists.
290 votes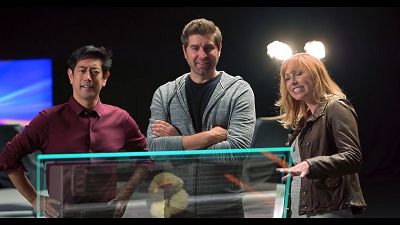 #3 - Jailbreak
Season 1 - Episode 2 - Aired Dec 9, 2016
Tory reconstructs an incredible hot air balloon exodus from East Germany when the team explores the science behind history's most high-flying escapes.
381 votes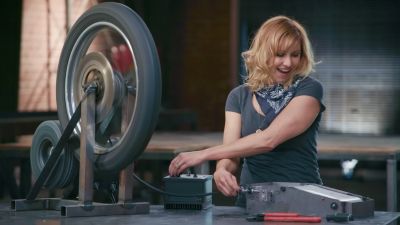 #4 - Invented Before Its Time?
Season 1 - Episode 9 - Aired Dec 9, 2016
Music streaming services, animated GIFs and GPS navigation are staples of the digital age, but the team discovers they're not as new as they seem.
241 votes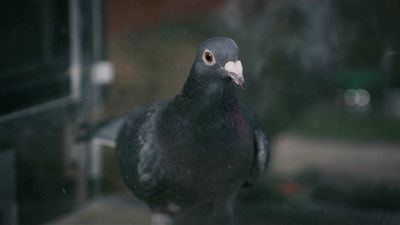 #5 - Crazy WW2 Weapons
Season 1 - Episode 3 - Aired Dec 9, 2016
The team ranks the wackiest weapons the Allies dreamed up during the war, from dosing Hitler with estrogen to dropping bat-filled bombs on Japan.
357 votes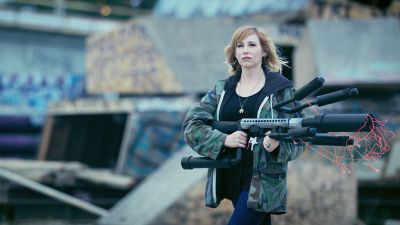 #6 - Tech We Love to Hate
Season 1 - Episode 7 - Aired Dec 9, 2016
Kari, Tory and Grant brave the world of irritating gadgets, from poorly timed traffic lights to things that go beep in the night.
248 votes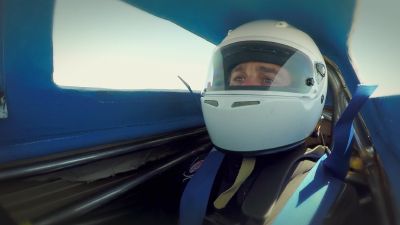 #7 - Speed Freaks
Season 1 - Episode 10 - Aired Dec 9, 2016
How do the fastest athletes alive stack up against high-tech cars and jets? The team breaks down the science of speed to determine who reigns supreme.
227 votes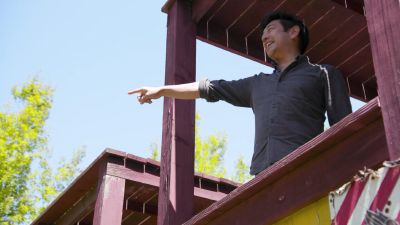 #8 - May G Force Be With You
Season 1 - Episode 6 - Aired Dec 9, 2016
Bobsledders, race car drivers and roller coaster riders battle gravity head-on. The team learns which adrenaline junkies get the biggest G-force rush.
258 votes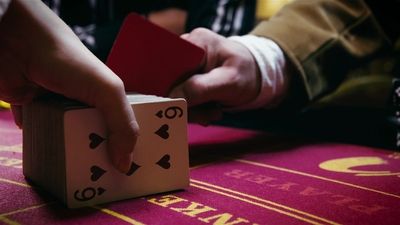 #9 - Scam Artists
Season 1 - Episode 4 - Aired Dec 9, 2016
Kari, Tory and Grant compare notes on six big-time scammers, including a swindling Swiss gigolo and the man who put Ponzi schemes on the map.
310 votes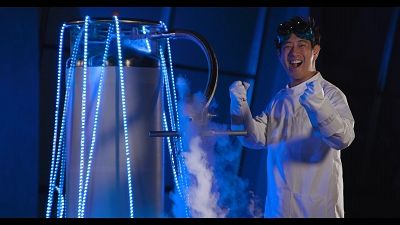 #10 - Super Power Tech
Season 1 - Episode 1 - Aired Dec 9, 2016
Superpowers cross over from fiction to reality as Kari creates a cyborg cockroach, Grant crafts a cryo-gun, and Tory harnesses the power of lightning.
610 votes