The BEST Episodes of Welcome to Waikiki
Every episode ever - ranked by fan votes!
Last Updated: Jan 23, 2020
The story of three men who come to run a failing guesthouse called Waikiki. Complications spark when their guesthouse is visited by a single mother and her baby.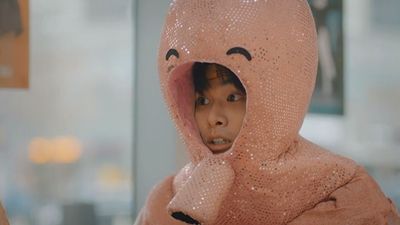 #1 - Heart, Stop Beating So Fast
Season 1 - Episode 11 - Aired Mar 19, 2018
Soo Ah's older brother, UFC fighter, Soo Bong comes to Waikiki. Jun Ki had committed a heinous crime against Soo Bong in the past. As a result, when Soo Bong shows up, Jun Ki tries his best to avoid him. Meanwhile, Jun Ki sets Seo Jin up on a blind date without realizing she has feelings for him. Seo Jin hides her disappointment and goes on the date. Dong Gu confesses his feelings to Yoon Ah. Is this the start of their romance?
21 votes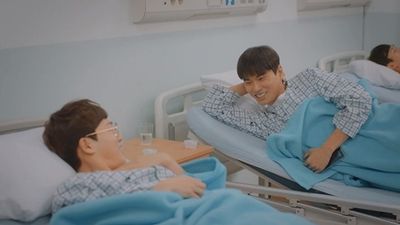 #2 - Pride and Final Chances
Season 1 - Episode 9 - Aired Mar 5, 2018
Du Shik and Dong Gu go face to face on a battle of prides. Who will build the better model? Who will give up to go to sleep? They stay up in order to finish their models but are exhausted. However, their pride won't let them give up before the other does. Meanwhile, Seo Jin goes for an interview. She promises herself that if she doesn't pass, she'll give up on her dream. However, thanks to Jun Ki, she may have lost the last chance at her dream.
22 votes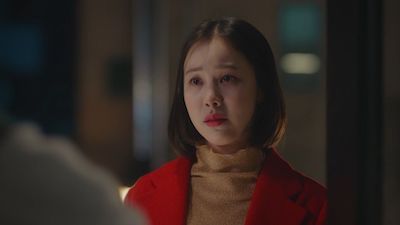 #3 - Troublemaker Sister
Season 2 - Episode 4 - Aired Apr 2, 2019
Woo Shik's troublemaker sister Yu Ri comes to visit and asks Woo Shik to let her stay with him. Woo Shik refuses to want to take her in, but Yu Ri finds out Woo Shik's secret. Meanwhile, Jun Ki is told that he has won a role in a new movie, but he soon gets disappointed.
6 votes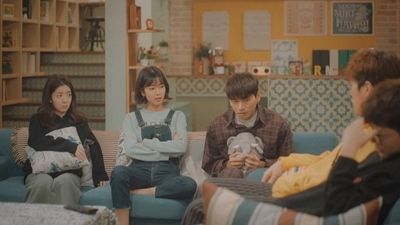 #4 - The Pain of Being Dumped
Season 1 - Episode 3 - Aired Feb 12, 2018
Jun Ki gets a Brazilian wax. In order to get a role in a film, he must wax all the hair on his body. As a result, he has the most difficult day of his life. Seo Jin and Tae Hyun start dating. However, Seo Jin finds that even though he's a romantic who's willing to accept her facial hair, he has a flaw that she just can't overlook. Dong Gu is in a rut after breaking up with Soo Ah and spends his days watching romance films and crying. Yoon Ah decides to help him.
20 votes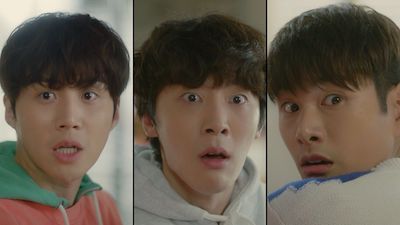 #5 - Stars Falling from the Sky
Season 2 - Episode 1 - Aired Mar 25, 2019
When Woo Shik, Jun Ki, and Ki Bong are under pressure to pay overdue rent within a short period of time, a meteor falls down to their guesthouse. The meteor damages the guesthouse, and the three men have to take care of it before their landlady notices it. Meanwhile, the three of them happen to be at their first love's wedding ceremony.
9 votes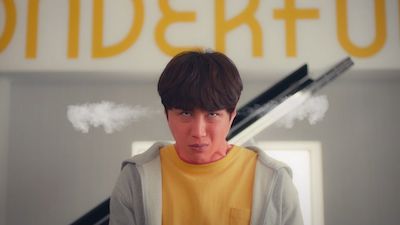 #6 - Singing Lesson
Season 2 - Episode 6 - Aired Apr 9, 2019
Woo Shik starts to give singing lessons to Soo Yeon. Woo Shik thinks the lesson will bring a great opportunity to become closer to her, but things don't go smoothly. Meanwhile, Ki Bong arranges a blind date for his senior baseball player and Yu Ri.
6 votes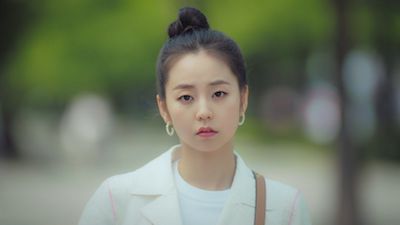 #7 - Goodbye, Waikiki
Season 2 - Episode 16 - Aired May 14, 2019
It is the final episode of Welcome to Waikiki 2. Will everyone eventually find out about Ki Bong and Yu Ri's relationship? Will Soo Yeon finally come to realize that she likes Woo Shik and tell him? Will Jun Ki also realize that he is jealous of Jung Eun dating another guy? Watch how it all wraps up.
3 votes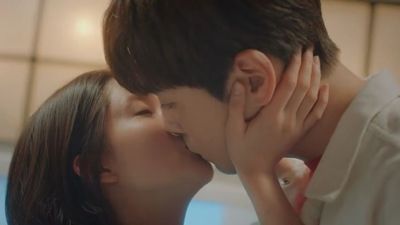 #8 - Can You Kiss Me?
Season 1 - Episode 18 - Aired Apr 10, 2018
Jun Ki has a stalker? Even though he's being stalked, Jun Ki is happy that he has a fan. However, as the stalking gets worse, Jun Ki faces danger. Meanwhile, Dong Gu wants to have his first kiss with Yoon Ah. However, something unexpected happens making it difficult. Will Dong Gu have his first kiss? Du Shik begins to date Soo Ah's friend. However, Du Shik doesn't know anything about dating, so he has a dating Q&A session.
16 votes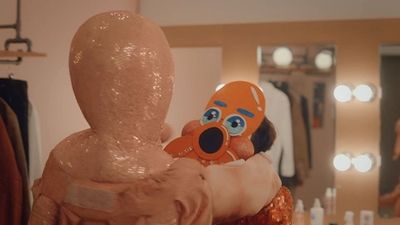 #9 - A Simple Confession
Season 1 - Episode 10 - Aired Mar 6, 2018
Seo Jin and Jun Ki share a kiss while drinking. The morning after, however, they only remember bits and pieces. Seo Jin remembers kissing Jun Ki, but he only remembers breaking Dong Gu's camera. Meanwhile, at the new job, Seo Jin is ordered to find out the identity of the Blushing Webfoot Octopus or to never return to the office if she fails to find out.
17 votes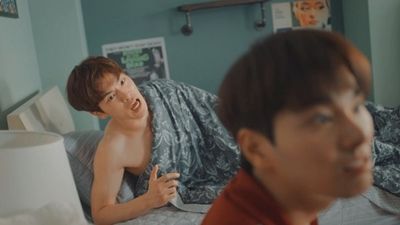 #10 - I Challenge You to a Duel
Season 1 - Episode 12 - Aired Mar 20, 2018
Jun Ki finally gets cast full time for a role as a news anchor. He begins to interview an ex-anchor to do some research on his character. However, he's in for much more than what he expected. Hyun Joon shows up at Waikiki as a guest. However, his presence is unwelcomed by Dong Gu. Their ridiculous battle to save their pride begins. Meanwhile, Soo Ah decides to go to college. She begins studying for the entrance exam with Du Shik as her tutor.
17 votes
#11 - The World That They Live In
Season 2 - Episode 3 - Aired Apr 1, 2019
Soo Yeon starts to do a part-time job to earn money. While she is working, she gets mistaken for a brown bear. Meanwhile, the others try to come up with an idea of promoting the guesthouse when the business is so slow. And Jun Ki plans to have Ki Bong appear on a television show.
7 votes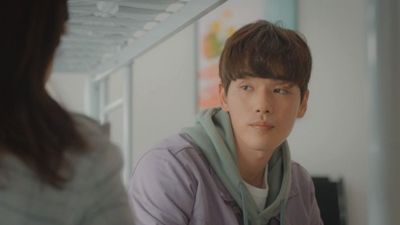 #12 - Spring Workshop
Season 1 - Episode 15 - Aired Apr 2, 2018
The Waikiki family goes on a spring workshop. As expected, nothing goes by without difficulty. Dong Gu is shocked to find out about Yoon Ah's bizarre drunken habit, and also still has his radar on to make sure that Seo Jin and Jun Ki aren't dating. However, they are in danger of getting caught. Meanwhile, someone unexpected shows up at their workshop. Who is it?
15 votes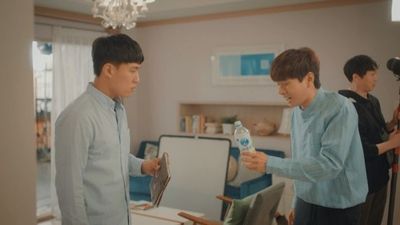 #13 - Terrifying Fans and Shocking Designs
Season 1 - Episode 19 - Aired Apr 16, 2018
Jun Ki ends up playing the role Cindy's first love. However, the happiness for getting the role of a lifetime is fleeting as strange things begin to happen around him. Will Jun Ki be safe? Yoon Ah fails her baking test, and Dong Gu tries his best to bring up her spirits. Meanwhile, Soo Ah takes her first steps as a designer. However, her shocking designs surprises everyone.
16 votes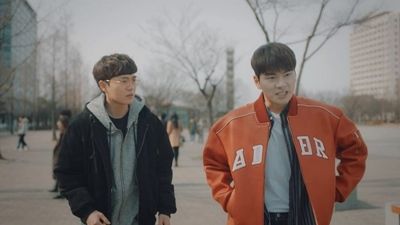 #14 - The Girl We Loved
Season 1 - Episode 7 - Aired Feb 26, 2018
Du Shik meets the love of his life. However, fate is cruel as she is the female lead for an erotic scenario that he has written. They audition for a good male lead, but Du Shik is not satisfied with any of them since he can't accept the thought of them two performing erotic scenes. As the audition nears its end, Du Shik is shocked at one of the participants.
17 votes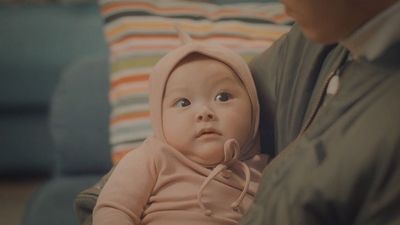 #15 - Jealousy is My Power
Season 1 - Episode 6 - Aired Feb 20, 2018
Jun Ki is given the chance to star in a movie as a stand-in for a bed scene. First, he is hesitant, but when he hears that the female actress is Shin Soo Jung, he agrees to do it. However, he is required to lose 10kg. Meanwhile, Yoon Ah befriends a man during class. Turns out, the man is a pervert, but no one except Dong Gu can see this. Dong Gu is beyond frustrated.
18 votes
#16 - She's My Girlfriend
Season 1 - Episode 2 - Aired Feb 6, 2018
The clumsiest single mom comes to Waikiki. She is full of spirit and wants to do well, but she isn't skilled at all. One touch of her hand, and everything seems to break. Meanwhile, Jun Ki is casted to act in the Korean version of X-Men. However, he suffers the most difficult day in his life thanks to the costume and make up. Also, a surprising secret about Seo Jin comes out into the open.
24 votes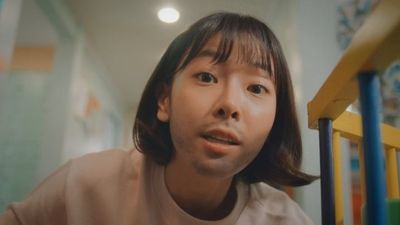 #17 - Models, Rumors, and Accidents
Season 1 - Episode 16 - Aired Apr 3, 2018
Dong Gu finds out about Seo Jin and Jun Ki's relationship. As Dong Gu continues to tell them to break up, Seo Jin decides to open up her own secret weapon. It's a battle between siblings. Who will win? Soo Ah manages to cast a famous model for her shopping mall. He's known to sell out everything he wears. However, nobody is perfect. He has a crippling defect that surprises Soo Ah. Meanwhile, Yoon Ah's muffins are selling well. However, an unforeseen incident occurs and makes her feel helpless.
14 votes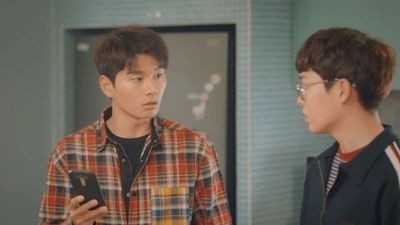 #18 - The Opportunity of a Lifetime
Season 1 - Episode 4 - Aired Feb 13, 2018
Jun Ki, who only gets casted as an extra, finally gets the opportunity of a lifetime. He gets to act alongside legendary film actress, Kim Hee Ja. Jun Ki goes on set with excitement to act with her but faces an unexpected problem. Will he be able to bear it? Meanwhile, Seo Jin finally gets an opportunity to interview for a newspaper. Her outfit is perfect. Her makeup is perfect. Everything is perfect for her interview, but she forgets one important thing.
17 votes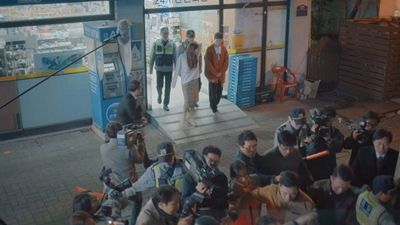 #19 - You Will No Longer Be Alive
Season 1 - Episode 13 - Aired Mar 26, 2018
Jun Ki and Seo Jin start to secretly date each other. However, Dong Gu starts to get suspicious about them. Meanwhile, Soo Ah starts an online shopping mall and comes up with absurd ideas to advertise her business. Dong Gu ends up getting both of his legs injured but luckily gets nursed by Yoon Ah. However, an unexpected guest arrives.
19 votes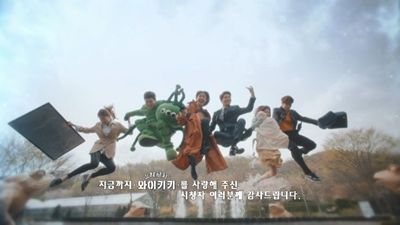 #20 - Why Is Love so Difficult?
Season 1 - Episode 20 - Aired Apr 17, 2018
Everything seems to be going well for all the members of Waikiki. However, Sol's dad suddenly shows up and Dong Gu is nervous. He fears that Yoon Ah will leave him for Sol's dad. Seo Jin and Jun Ki face the possibility of breaking up. While she cares deeply for him, she doesn't want to be the one to stand in the way of his success. Soo Ah finally realizes her feelings for Du Shik. What will the six members of Waikiki do, so they can gain love and achieve their dreams?
16 votes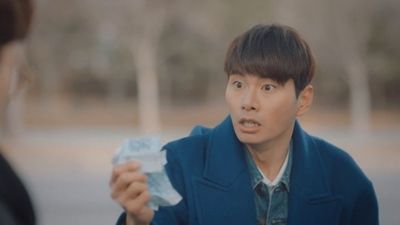 #21 - For Love
Season 1 - Episode 8 - Aired Feb 27, 2018
In order to pay the credit card bills, Jun Ki starts streaming an eating show. He starts eating things that one shouldn't. Meanwhile, something horrible happens to Seo Jin when she goes out all dressed up in designer clothes she got from Soo Ah. Yoon Ah thinks Dong Gu is mad at her, so she tries to make him feel better.
17 votes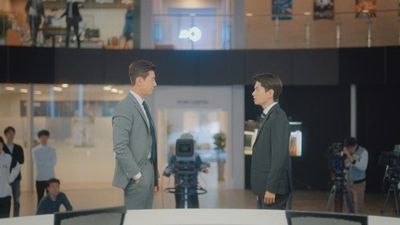 #22 - Everything to His Life
Season 1 - Episode 14 - Aired Mar 27, 2018
Seo Jin gets tired of Jun Ki's pranks and tries to stop him. Jun Ki starts to show strange symptoms after being banned from pulling any pranks. Soo Ah goes out to practice her driving skills with Du Shik. They get into many troubles as they drive Jun Ki's old car, Rebecca. Meanwhile, Yoon Ah receives her first share of profit from her muffins and presents odd gifts to the members of the guesthouse.
18 votes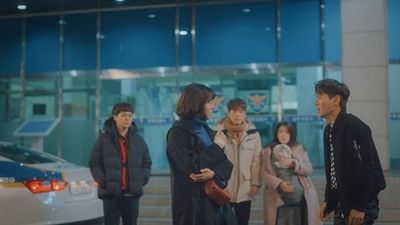 #23 - Car Accidents and Swine Flu
Season 1 - Episode 5 - Aired Feb 19, 2018
The world's most innocent man, Bong Du Shik, becomes an erotic movie scenario writer. A new employee steals the heart of this innocent man who has never dated. Things seem to be going well, but one slight mistake and he ends up losing his mind. Jun Ki finally lands a role in a morning drama after living as a struggling actor. However, on his way to the shoot, he gets into a car accident. As a result, his life ends up more complicated. Dong Gu and Yoon Ah spend a night together in a tent. Is this the beginning of a budding romance?
18 votes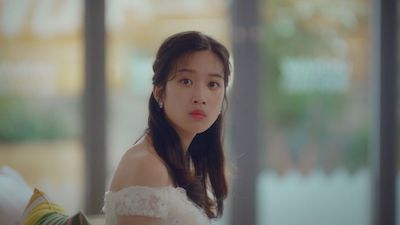 #24 - Small Lies Snowball into Big Ones
Season 2 - Episode 2 - Aired Mar 26, 2019
When Soo Yeon is staying with Woo Shik in the guesthouse, the landlady visits to see Woo Shik and introduce herself to Soo Yeon as Woo Shik's girlfriend. Meanwhile, Jun Ki is faced with a very urgent and desperate moment when he shoots a file.
9 votes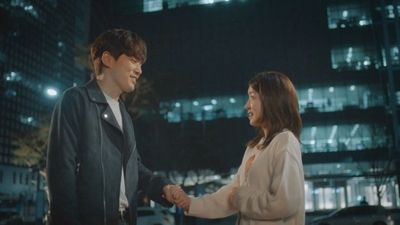 #25 - For New Couples
Season 1 - Episode 17 - Aired Apr 9, 2018
Dong Gu and Yoon Ah are finally going on a date. However, Yoon Ah doesn't seem excited at all. Is she really happy to go out with Dong Gu in the first place? Meanwhile, Angela, an exchange student from Ukraine, shows up in the guesthouse and Du Shik falls in love with her. Due to the language barrier between them, they come up with an incredible method to communicate with each other. On the other hand, Seo Jin and Soo Ah are left with no choice but spend a whole day together. And things take an unexpected turn between them.
14 votes