The Best Episodes of Vision of Escaflowne
The series focuses on the heroine, Hitomi Kanzaki, and her adventures after she is transported to the world of Gaea, a mysterious planet where she can see Earth and its moon in the sky. On Gaea, Earth is known as the Mystic Moon. Hitomi's latent psychic powers are enhanced on Gaea and she quickly becomes embroiled in the conflicts between the Zaibach Empire and the several peaceful countries that surround it. The conflicts are brought about by the Zaibach Empire's quest to revive the legendary power from the ancient city of Atlantis. As the series progresses, many of the characters' pasts and motivations, as well as the history of Atlantis and the true nature of the planet Gaea, are revealed.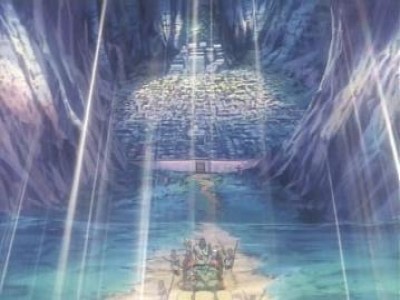 #1 - The Girl from the Mystic Moon
Season 1 - Episode 2
In a shaft of light, Hitomi and the prince Van tranports to the world of Gaea, where Earth is known only as the "Mystic Moon" in the nightly expanse. Van returns to the capital of his country Fanelia to be coronated after obtaining the Energist crystal from the dragon. During the coronation rite, the Zaibach empire launches an invasion with Guymelef Alseides mecha, and Van must retrieve at his mentor Balgus's bidding Escaflowne, the legendary god of protection of Fanelia.
16 votes
Watch on Amazon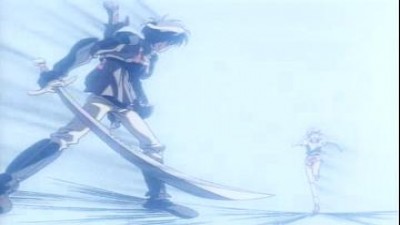 #2 - Fateful Confession
Season 1 - Episode 1
One fateful day, high school sprinter Hitomi Kanzaki experiences a disturbing vision of another world and discovers from her best friend that Amano (the track team star she has a crush on) is about to go abroad. On an impulse, she asks him the next day for her first kiss -- if she can sprint 100 meters in thirteen seconds. But then, a young warrior prince and a dragon appears before Hitomi during the run ....
26 votes
Watch on Amazon