The BEST Episodes of VICE News Tonight
Every episode ever - ranked by fan votes!
Last Updated: Oct 13, 2021
The most important news of the day with context, insights, and on-the-ground reporting you won't see anywhere else.
Watch Now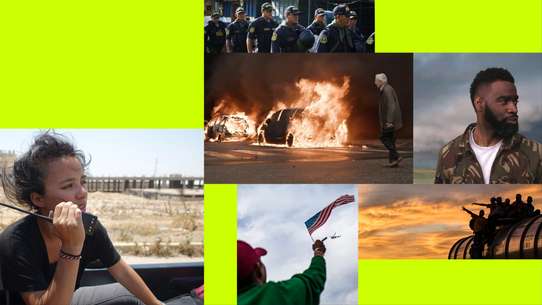 #1 - Episode 181 - Charlottesville: Race and Terror
Season 2017 - Episode 131 - Aired Aug 14, 2017
On Saturday hundreds of white nationalists, alt-righters, and neo-Nazis traveled to Charlottesville, Virginia to participate in the "Unite the Right" rally. By Saturday evening three people were dead – one protester, and two police officers – and many more injured.
27 votes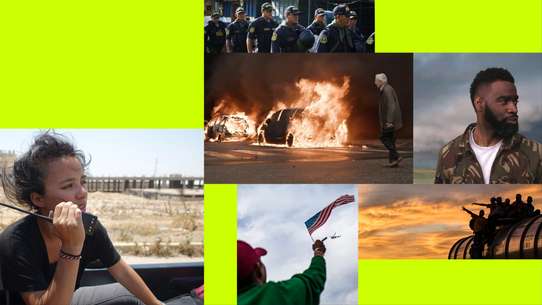 #2 - Episode 236 - Political Ads
Season 2017 - Episode 186 - Aired Nov 14, 2017
With the release of their Iron Stache ad for Wl Democrat Randy Bryce, Matt McLaughlin and Bill Hyers have received attention for changing the way political ads are made. VICE News documents their unique process as they produce an ad for PA Lt. Governor candidate John Fetterman. Watch every weeknight at 7:30 ET.
26 votes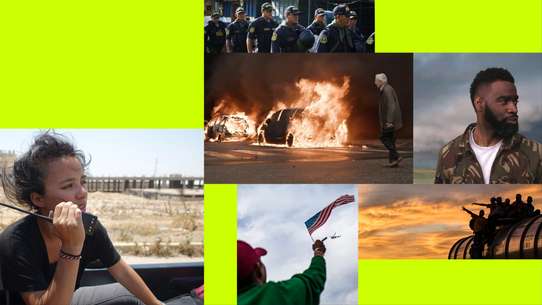 #3 - Episode 286 - Black Paradise & Battling Over Macedonia
Season 2018 - Episode 24 - Aired Feb 5, 2018
3:12 VICE News visits the district represented by Devin Nunes to find out whether the Congressman's recent actions represent the interests of his constituents. And speaks to his most prominent antagonist Andrew Janz, a DA and registered Democrat. 8:53 Preliminary numbers out this week are showing how the latest round of Obamacare enrollment is shaking out: overall signups are down nationwide. 11:10 Organisers held a million-man rally in Athens on Sunday in protest over the name dispute with neighbour Macedonia. VICE News traveled to the protests to find out what's in a name - and why some Greeks will never accept Macedonia keeping it. 15:15 Since the election of President Trump, trip-planning organizations have reported upticks in interest for services that allow black Americans to bond and visit places with African roots. VICE News goes inside a Costa Rican wellness retreat dedicated specifically to women of color.
26 votes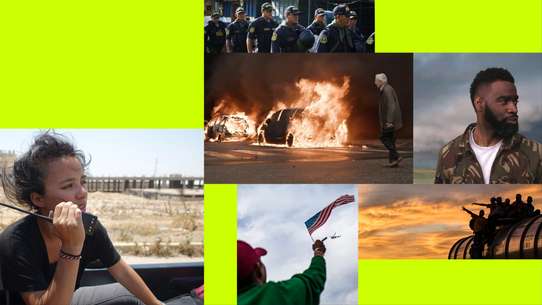 #4 - Episode 326 - Egypt's Jon Stewart & Hungary's Opposition Rises
Season 2018 - Episode 64 - Aired Apr 5, 2018
On Sunday, Hungarians will go to the polls for their parliamentary election. hlungarian populist Viktor Orban, who has run largely on an anti-migrant platform, looks set to win his third consecutive term as Prime Minister. VICE News looks at the state of Orban's government. Watch Mondays through Thursdays at 7:30 PM ET.
26 votes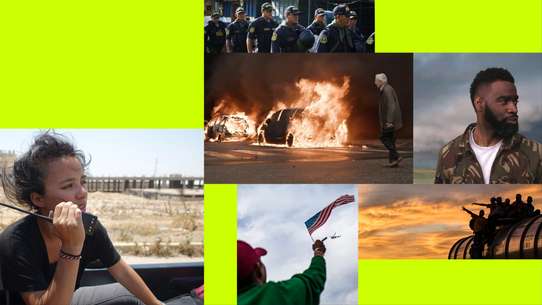 #5 - Episode 101 - London Attack & Border Patrol Power
Season 2017 - Episode 51 - Aired Mar 22, 2017
We examine Trump's plan to hire 15,000 immigration and border patrol agents. Seb Walker reports from Molenbeek, the Brussels neighborhood some call Europe's "jihad capital," to see what has changed since the Paris attacks. Plus, The Royal Shakespeare Company produced a unique adaption of The Tempest in honor of the 400th anniversary of Shakespeare's death, we speak to some of the people that brought the performance to life.
27 votes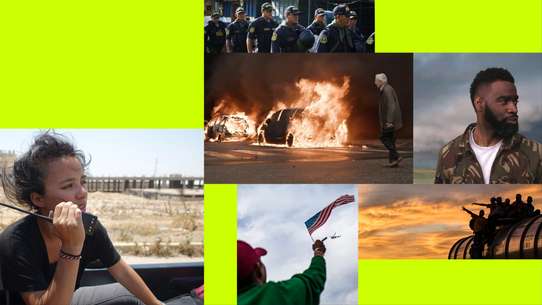 #6 - Episode 122 - Milo Yiannopoulos & Writers Strike
Season 2017 - Episode 72 - Aired Apr 27, 2017
Millions of bats have died from white-nose syndrome, a disease spreading at an alarming rate across the U.S. We went to Michigan to explore one affected area with some researchers who are trying to stop its spread. Plus, The Writers Guild of America, the union representing more than 12,000 film and TV writers, is on the brink of a strike over wages. We explain what that could mean for your favorite shows. A report from Russia on workers protesting a new tax called Platon shows how deep anti-government feelings really go there - and ultimately, how impossible it is to wage a challenge against the regime. Finally, we sit down with right-wing provocateur Milo Yiannopulous in Miami. Milo tells us how he is seizing the moment to return to relevance - or at least trying to.
27 votes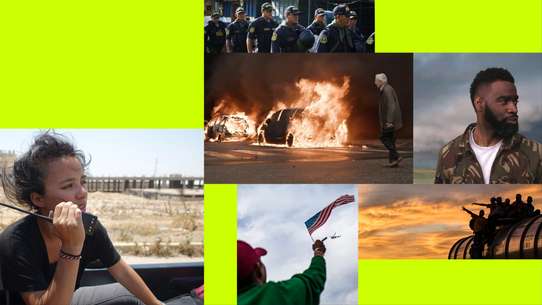 #7 - 100 Days of Donald Trump
Season 2017 - Episode 73 - Aired Apr 28, 2017
VICE News Tonight takes an unfiltered look at Donald Trump's first 100 days in office, in stories told by the people who have the most to gain or lose from Trump's administration. We spoke with people who are truly hopeful and feel validated. With people whose safety and liberty is at stake. And we talked to the insiders who understand what it's like to work with the most powerful person in the world. After all, the first hundred days (and the next hundred, and the next hundred after that) are not about what the president says in 140 characters. What matters is the impact of his policies on people across the country and the world.
27 votes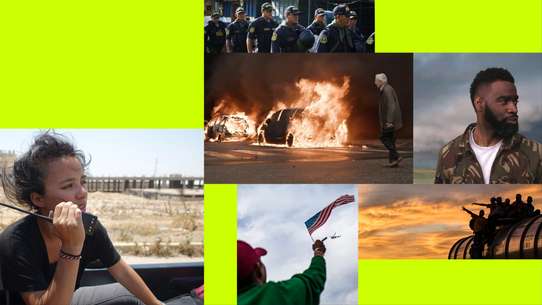 #8 - Episode 135 - Trump in Saudi Arabia & Iran's Election
Season 2017 - Episode 85 - Aired May 18, 2017
We head to Saudi Arabia as the country awaits Trump's first foreign trip as president --and a massive arms deal with the United States. Roger Ailes, the mastermind of right wing media, died at age 77. We take a look at the political impact of the Fox News founder. We were on the ground in Tehran before Iran's presidential election. Plus, "Yesterday on the Internet" is back with a recap on millennials and their avocado toast.
27 votes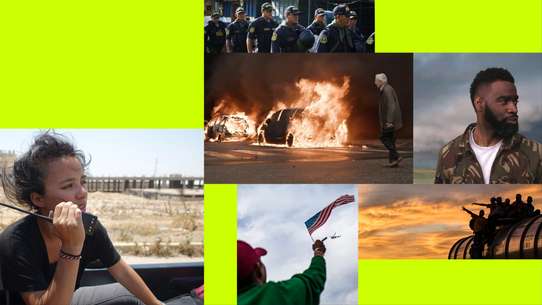 #9 - Episode 149 - Flint Charged & Russian Eviction
Season 2017 - Episode 99 - Aired Jun 14, 2017
A gunman opened fire as Republican members of a congressional baseball team had their practice. VICE News explains what happened. Plus, VICE News reports on the mass protests in Moscow over one of the biggest urban resettlement plans in history. And, we visit the first-ever ''wellness summit'' held by Goop, Gwyneth Paltrow's much-derided lifestyle brand.
27 votes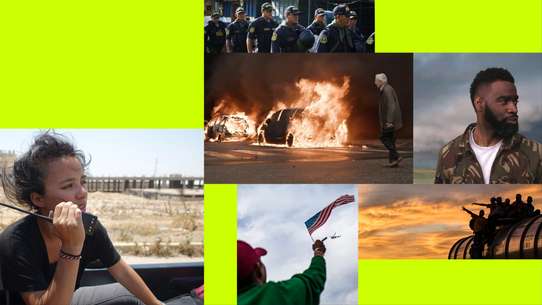 #10 - Episode 167 - Carrier Layoffs & Bricklaying Robots
Season 2017 - Episode 117 - Aired Jul 19, 2017
During the White House's self-proclaimed 'Made in America' week, a Carrier factory in Indiana lays off more than 600 employees. A look at George Soros's funding of district attorney races. Plus, we go on a night trip with New York City's flower flasher.
27 votes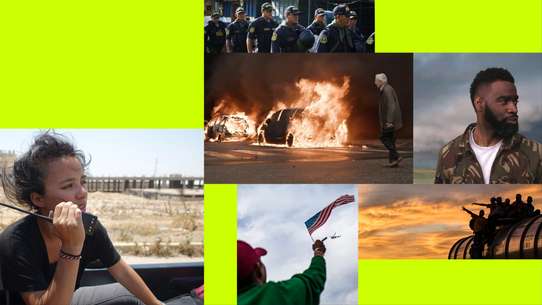 #11 - Episode 180 - Narcan On The Rise & Retail Apocalypse
Season 2017 - Episode 130 - Aired Aug 10, 2017
VICE News meets with residents of Middletown, Ohio, to discuss how the city should address reviving overdose victims-- but sympathy seems to be wearing thin. This tech-food startup has recently faced a slew of negative coverage accusing it of classic Silicon Valley hubris and overreach. Plus, a look at the so-called ''retail apocalypse'' in the United States.
27 votes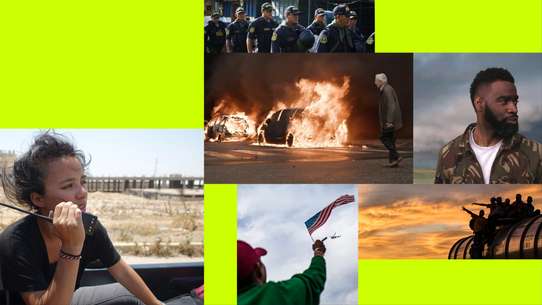 #12 - Episode 183 - Tunnels Underneath Palestine & Joke-Theft
Season 2017 - Episode 133 - Aired Aug 16, 2017
VICE News goes to East Jerusalem to explore the concealed underground tunnels, causing damage to the homes of Palestinian residents living above the excavation sites. We interview Charlottesville Mayor Michael Signer after the memorial of Heather Heyer, who was killed during the white supremacist rally. Also, a look into how difficult it is to own a joke legally, and to prove it's been stolen.
54 votes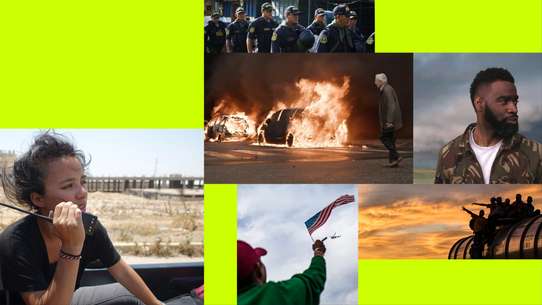 #13 - Episode 215 - The Front Lines Of California's Fires & Capturing Carbon
Season 2017 - Episode 165 - Aired Oct 16, 2017
Massive fires continue to sweep through California in one of the deadliest fires to plague the state since 1933. Early Sunday morning, VICE News began a 24-hour embed with a fire engine crew. On Friday, Trump made his statement on Iran's nuclear program, ahead of Sunday (Oct 15) deadline. What will this mean for Iran and nuclear diplomacy? The Paris Climate Agreement was a major step forward in the fight against climate change. But experts say the goal of keeping temperature rise below 2 degrees will be impossible without physically removing carbon from the atmosphere. VICE News went to Switzerland to learn more about the technology that may help save the planet.
26 votes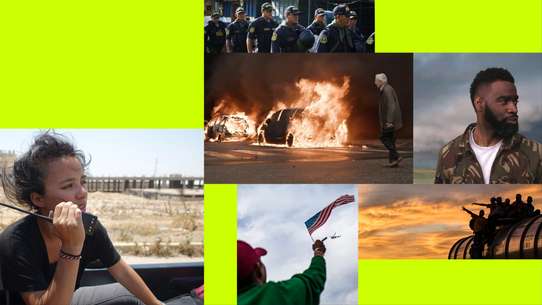 #14 - Episode 239 - The Crumbling London Parliament & Healthcare Homeworkers
Season 2017 - Episode 189 - Aired Nov 17, 2017
Although home healthcare is one of the fastest growing professions in the United States, the workers are some of the lowest paid and least protected in the country. VICE News travels to Georgia, where domestic workers weren't guaranteed a minimum wage until 2015. If the GOP's new tax plan becomes law, there'll be plenty of big winners—including large corporations and the heirs to wealthy estates. But there'll also be quite a few losers, and among that group, oddly, will be graduate students. The London Parliament needs urgent repairs that will cost some 4.5 billion dollars and take at least six years -- and that's only if lawmakers vote in favor of moving everybody out during the renovation. A debate on the matter is scheduled for December. Meanwhile, the asbestos-ridden, Victorian relic they're debating the matter IN is falling apart faster than repairs can be made.
26 votes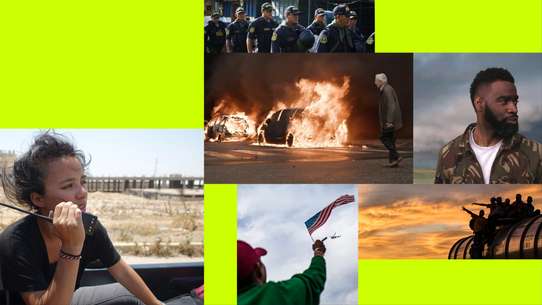 #15 - Episode 247 - Nuclear National Parks & Flynn Pleads Guilty
Season 2017 - Episode 197 - Aired Dec 1, 2017
The nuclear production complex called the Hanford Site was a crucial part of the Manhattan Project, the U.S. government's secret program that produced the atomic bomb. Plutonium developed at Hanford was used in the bomb dropped on Nagasaki in 1945. Now, the U.S. isn't just preserving this piece of history—it's showing it off. Randall Woodfin won an unexpected upset over incumbent Birmingham Mayor William Bell by invigorating a grassroots network of young voters with a progressive pitch that echoed Bernie Sanders' 2016 campaign. VICE News follows him during his first day on the job as he meets with government officials, his new constituents and plots out how to turn the city around. After years of trying and failing, Republicans may finally succeed at allowing drilling for oil in Alaska's Arctic National Wildlife refuge — thanks to the Tax Reform bill. VICE News talks to Senator Cantwell about why this push to include the ANWR might be more than just a bargaining chip. Plus, Former National Security Advisor Michael Flynn is expected to plead guilty to lying to the FB and Director Guillermo del Toro talks about his latest film, "Shape of Water."
26 votes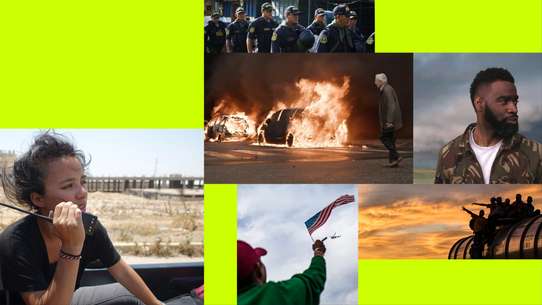 #16 - Episode 260 - Paris's Last Porno & The Christmas Tree Shortage
Season 2017 - Episode 210 - Aired Dec 20, 2017
3:43 VICE News travels to Puerto Rico to find out why restoring power there has been so difficult after Hurricane Maria. 11:25 President Trump and congressional Republicans took a victory lap at the White House today, after final passage of their tax reform bill gave them their first big legislative win of the Trump era. 14:20 The National Retail Federation expects Americans to spend a whopping $600 apiece on presents for family and friends this Christmas. There's just one problem: a shortage of trees to put them under. It's a slow-moving aftershock of the Great Recession, being felt years later in places like Oregon—the heart of Christmas tree country. 17:45 The last remaining porn cinema in Paris is preparing to spin its last reel, before it closes at the end of the year. VICE News profiled its veteran pornographer-in-chief Maurice Laroche as he reflected on how digital smut and gentrification killed a Parisian tradition.
26 votes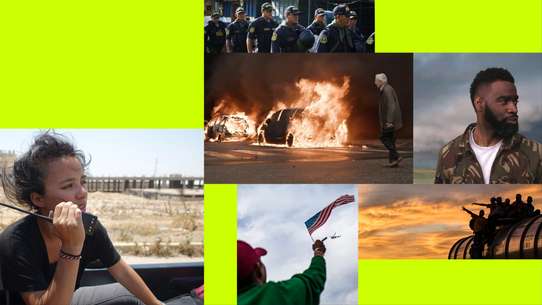 #17 - Episode 324
Season 2018 - Episode 62 - Aired Apr 3, 2018
Purdue Pharmaceuticals, maker of the opioid painkiller OxyContin, announced it will no longer actively market the product to doctors. VICE News visits a former Purdue sales representative to discuss the epidemic. Watch every weeknight at 7:30 ET.
26 votes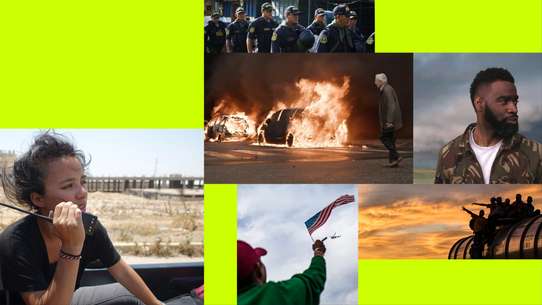 #18 - Episode 347 - Deported Veterans & Seattle Fights Amazon
Season 2018 - Episode 85 - Aired May 14, 2018
The Trump administration has officially moved the U.S. embassy to Jerusalem. The historic yet controversial move was marked by an official ceremony in the city. VICE News looks at the reaction to the relocation, including protests and intense clashes in the Gaza Strip. Watch Mondays through Thursdays at 7:30 PM ET.
26 votes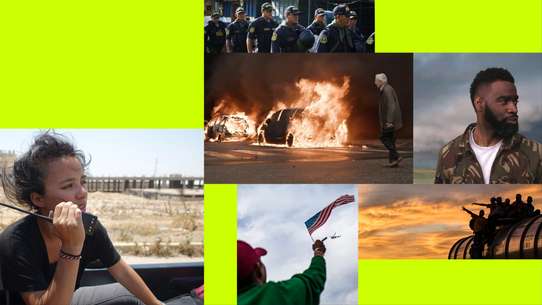 #19 - Episode 182 - Memorializing the Confederacy & The Super Bowl of eSports
Season 2017 - Episode 132 - Aired Aug 15, 2017
We report on the remaining Robert E. Lee statues. Where are they? What do they symbolize? How many more potential conflicts could we see? Then, we travel to Mexico and meet with a father who was deported there while his biological children remain in the U.S. He keeps up with their lives through the only window he has: Youtube. Plus, what it's like at the Super Bowl of esports?
54 votes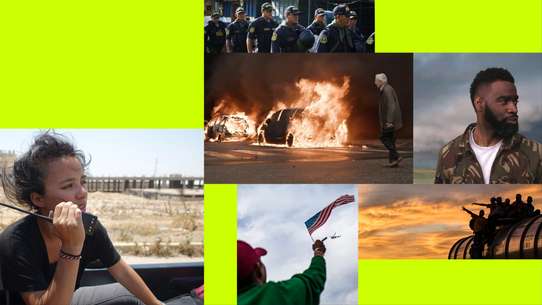 #20 - Episode 117 - Suing The NCAA & Venezuela Protests
Season 2017 - Episode 67 - Aired Apr 19, 2017
The fundraising in Georgia's special election reached unprecedented levels. Where did it come from? And how will this model play out in future races? VICE News explores. Plus, a hunger strike at the Northwest Detention Center in Tacoma caught headlines last week. We were there as a population inside the prison launched a new strike. VICE News meets a basketball coach suing the NCAA over its ban on convicted felons. Plus, Apple sets a new sustainability objective that could change the technology industry.
27 votes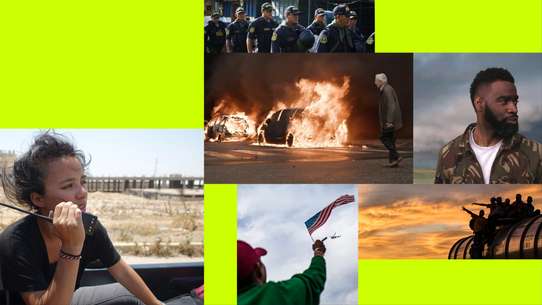 #21 - Episode 120 - Chicago Gangs & Government Shutdowns
Season 2017 - Episode 70 - Aired Apr 25, 2017
We report on a pro-Trump pastor's efforts to hold a gang summit on Chicago violence. A former leader of the Conservative Vice Lords describes how gangs today look nothing like they used to. Plus, a look at North Korea's progress in developing a nuclear missile capable of reaching the U.S. mainland. We also examine the role the duplicating others' products and procedures plays inside the tech world. It's a mainstay of the industry and has shaped how things get done. Finally, in another installment of This Week in New Music, Run the Jewels reviews Sheryl Crow, "Halfway There," Joey Bada$$, "Victory," Sam Hunt, "Body Like a Back Road," Julia Michaels, "Issues."
27 votes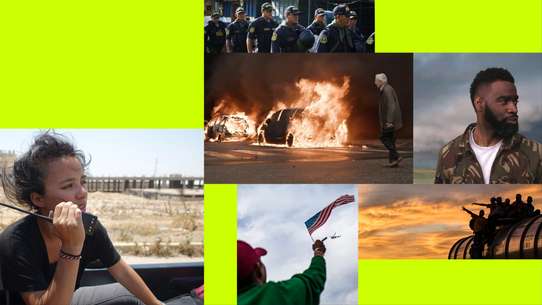 #22 - Episode 137 - Manchester Attack & Facebook Police
Season 2017 - Episode 87 - Aired May 23, 2017
We report from Manchester in the aftermath of the concert bombing. Plus, a look at the logical--sometimes inexplicable--guidelines that Facebook moderators use to police content. Meet the Redneck Revolt: a radical group calling for working-class resistance to right-wing aggression. And in a new installment of New Music Corner with Beth Ditto. She reviews Paramore, "Hard Times," Zac Brown Band, "All The Best," and Hailee Steinfeld, "Most Girls," Young M.A, "Bonnie."
27 votes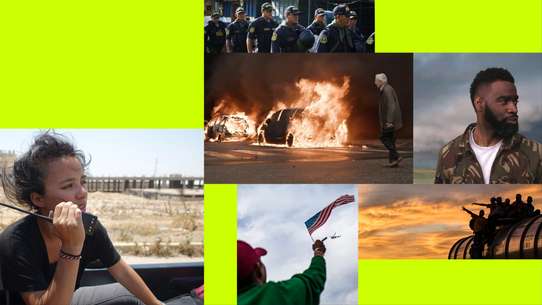 #23 - Episode 151 - Left Wing Violence & Trading Races
Season 2017 - Episode 101 - Aired Jun 19, 2017
VICE News reports on the alleged torture and murder of gay men in the predominantly Muslim republic of Chechnya. Plus, we explain why experts on right wing extremism are starting to take a second look at new political movements forming on the left. We explain the current status of Brexit after the U.K.'s surprising election results. And, we play "Trading Races" - a new card game that asks players to rank the "blackness" of famous African Americans.
27 votes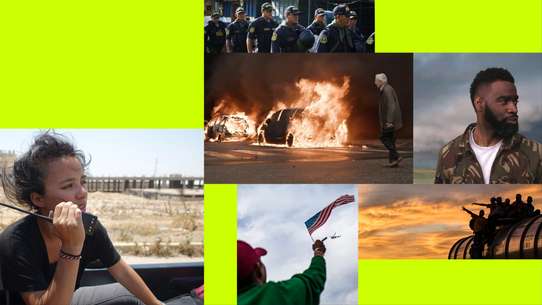 #24 - Episode 155 - Trump's Travel Ban & Prison Video Visitation
Season 2017 - Episode 105 - Aired Jun 26, 2017
VICE reports on the replacement of in-person jail visits with video calls. Plus, a look at the Supreme Court's decision on President Trump's travel ban, the GOP's take on healthcare, and the blockade in Qatar.
27 votes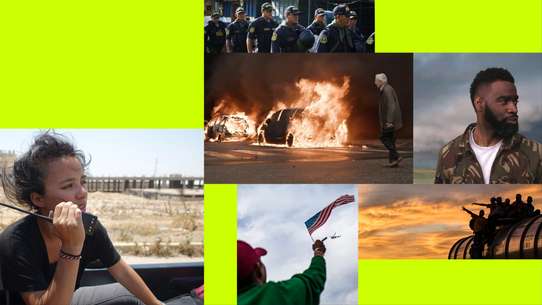 #25 - Episode 157 - Turkey's Tallest Dissident & Outsourcing Local News
Season 2017 - Episode 107 - Aired Jun 28, 2017
VICE reports on Fresco, a new app that lets local TV stations crowdsource the gathering of news footage. Plus, a look at the history of Medicaid and what it says about the Senate's efforts to remake the program and Enes Kanter's resistance to Erdogan's leadership in Turkey.
27 votes