The BEST Episodes of Val x Love
Every episode ever - ranked by fan votes!
Last Updated: Dec 5, 2021
High schooler Akutsu Takuma has learned to accept his lonely lot in life and is content surrounded by his studies, but when the god Odin taps him to save the world alongside nine Valkyries fueled by intimacy, Takuma can say good-bye to his solitary existence
Watch Now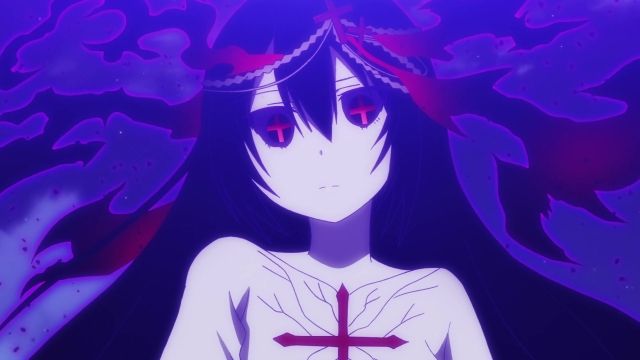 #1 - The Loving Maiden!
Season 1 - Episode 12 - Aired Dec 21, 2019
Nine Valkyries descended from the heavens to fight akuma. But victory often comes at a price. There may only be eight Valkyries remaining when the dust settles...
8 votes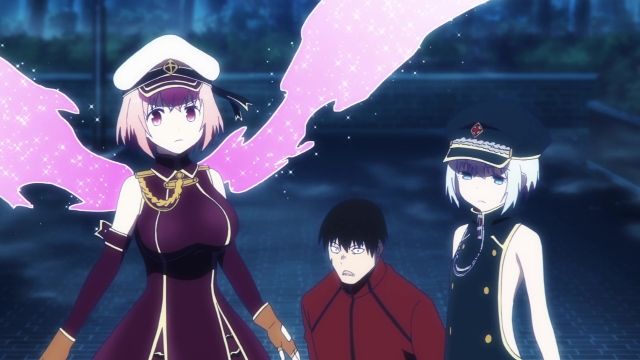 #2 - The Strengthening Maiden
Season 1 - Episode 8 - Aired Nov 23, 2019
Mutsumi and Yakumo need to get stronger, fast! But that's easier said than done since Takuma finds Yakumo extremely intimidating.
9 votes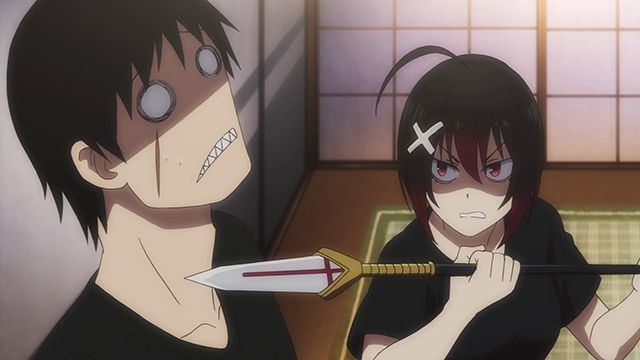 #3 - The Drunken Maiden
Season 1 - Episode 10 - Aired Dec 7, 2019
Natsuki has a hunch regarding what Takuma brought home from this store, and she doesn't like it one bit... so she takes matters into her own hands!
6 votes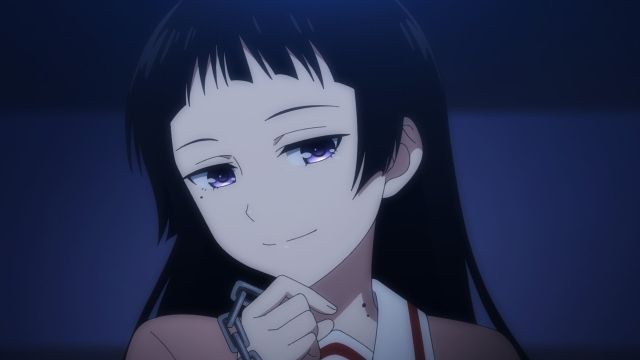 #4 - The Binding Maiden
Season 1 - Episode 2 - Aired Oct 12, 2019
Itsuyo quickly became the student council president, but can she quickly level up before the next battle? Perhaps Takuma can help sate her desire.
14 votes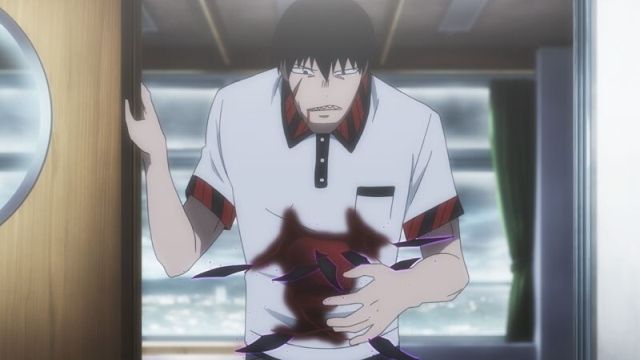 #5 - The Naked Maiden
Season 1 - Episode 6 - Aired Nov 9, 2019
Futaba fights Garm as the other Valkyries face a fierce onslaught. Takuma and Natsuki prepare to take their relationship to the next level to save them.
14 votes
#6 - The Reeling Maiden
Season 1 - Episode 7 - Aired Nov 16, 2019
"Dr." Takuma gives the Valkyries a physical examination. Afterwards, Misa starts a date with Takuma so Itsuyo can take notes.
9 votes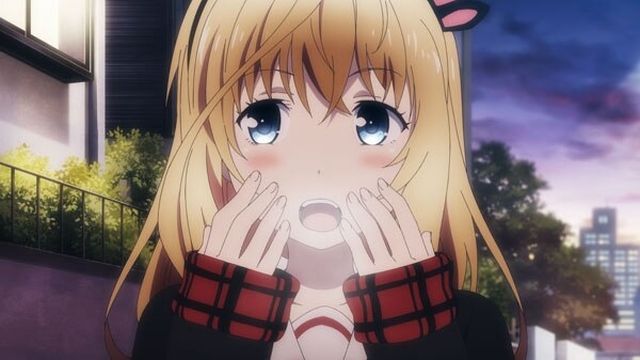 #7 - The Touching Maiden and the Touched Maiden
Season 1 - Episode 9 - Aired Nov 30, 2019
As a third party plots their next move, Takuma must save Itsuyo from… Natsuki? Ichika is still level 1 and needs Takuma's help. Too bad she thinks he's pathetic.
6 votes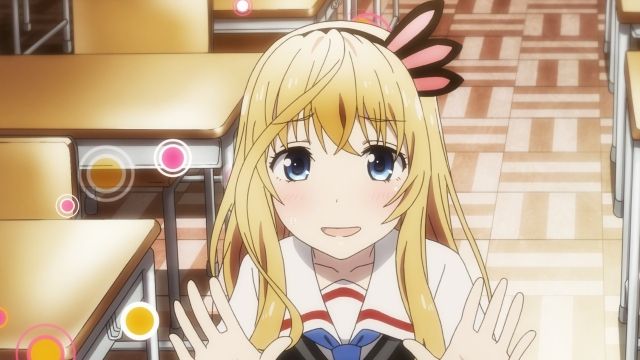 #8 - The Fighting Maiden
Season 1 - Episode 1 - Aired Oct 5, 2019
Takuma's classmates are so terrified of him that they're convinced he's responsible for the Akuma attacks across the city. The nine Valkyries he lives with know better.
21 votes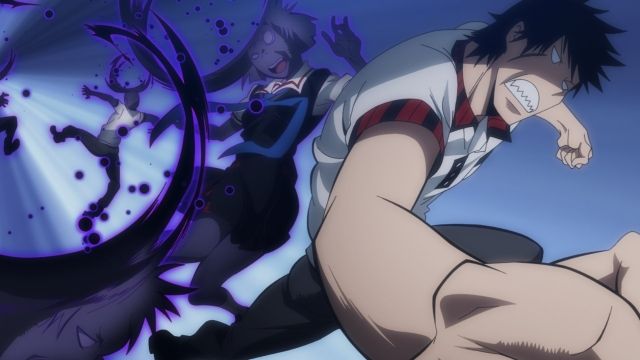 #9 - The Serving Maiden
Season 1 - Episode 4 - Aired Oct 26, 2019
Futaba is crazy strong and when she plays tag, she plays for keeps. The upcoming campus festival offers an opportunity for a date, but does danger lurk on the horizon?
13 votes
#10 - The Accepting Maiden
Season 1 - Episode 11 - Aired Dec 14, 2019
Futaba fights Skuld and the akuma alone so Ichika and Takuma can launch a sneak attack. Everything goes according to plan until Takuma senses something's wrong...
6 votes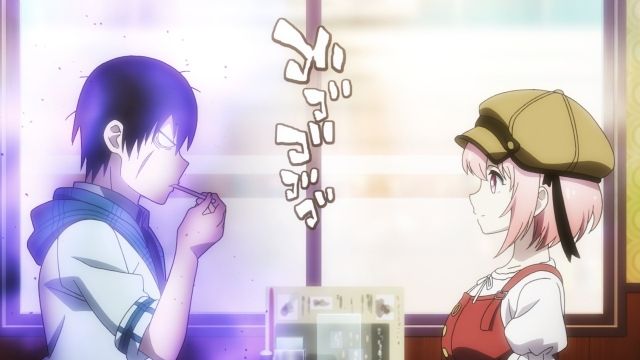 #11 - The Secret Maiden
Season 1 - Episode 3 - Aired Oct 19, 2019
Mutsumi is overjoyed she's finally on a date with Takuma! There's only one problem: She's an idol, so it could ruin both the date and her career if someone recognizes her.
15 votes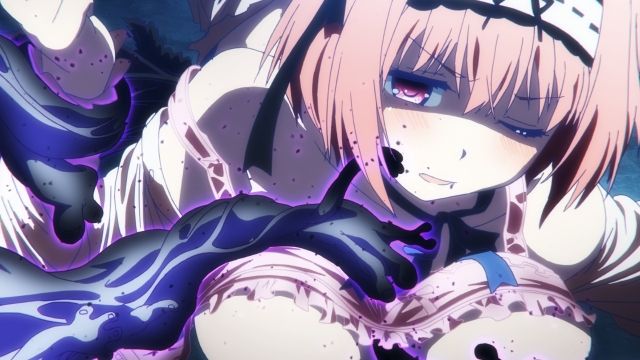 #12 - The Believing Maiden
Season 1 - Episode 5 - Aired Nov 2, 2019
The Valkyries have the perfect opportunity to level up at the campus festival. Unfortunately for them, their attendance gives Garum the chance he's been waiting for.
11 votes